Colleges say they're losing professors because they can't offer consistent pay raises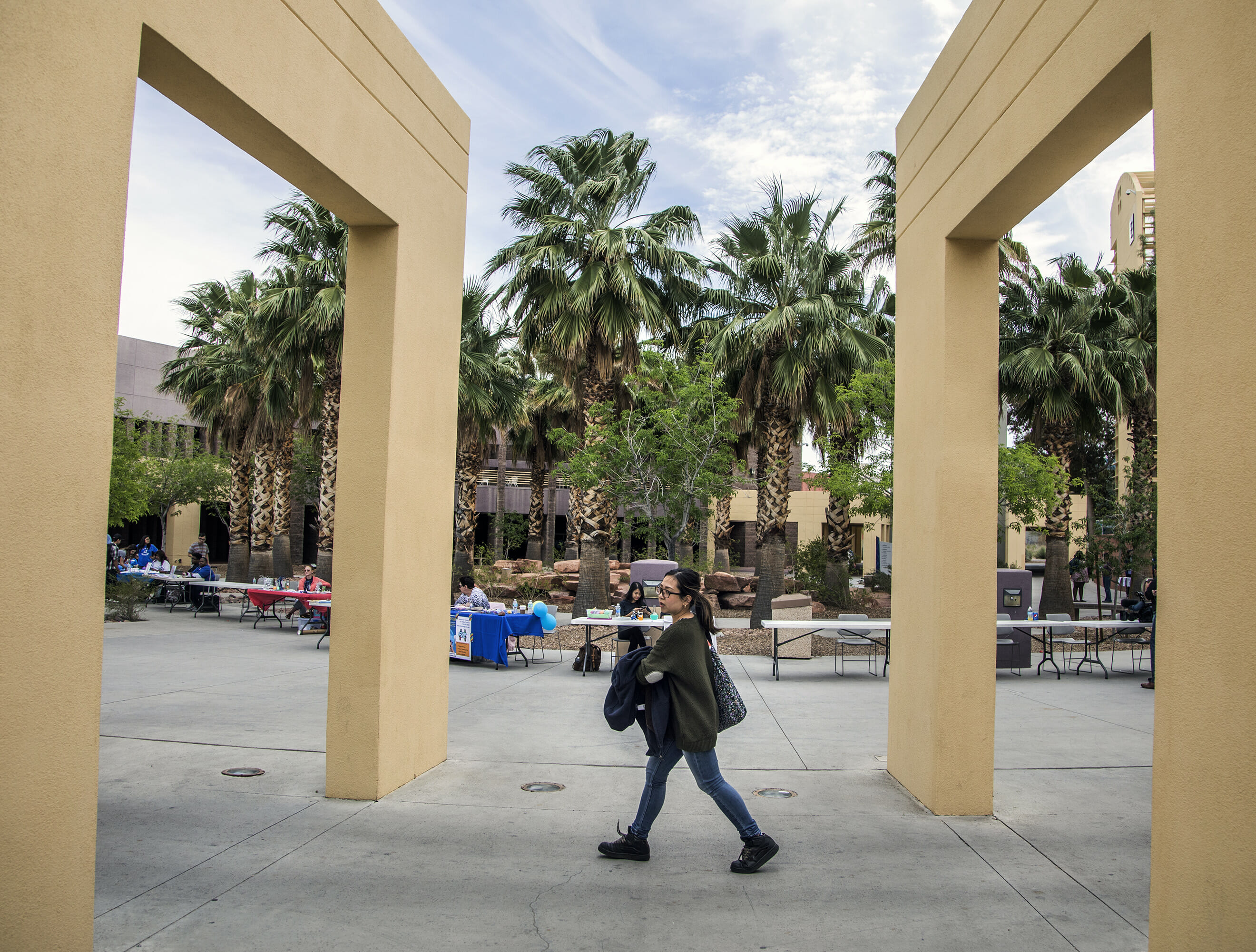 Nevada college faculty are calling for a system of predictable pay raises, saying they're watching talented professors poached by institutions out of state because faculty have no guarantee of climbing the pay scale.
Lawmakers on the Senate Finance Committee held a hearing Monday for SB214, a bill in which the Legislature encourages the Board of Regents to establish a comprehensive system of "in-rank" faculty pay raises for its more than 6,000 professional and academic staff. It's the product of the interim Committee to Conduct a Study Concerning the Cost and Affordability of Higher Education, and would allow salary growth in between promotions, although new money wouldn't start flowing for at least another two years.
"We're really in a crisis at our colleges and universities in that faculty are leaving over stagnant salaries and substandard health benefits," said Doug Unger, a UNLV professor and chair of the Council of Faculty Chairs, who added that he learned just this week that two of his award-winning, tenured colleagues would be leaving. "To replace them, our search pools are growing thinner because word is getting out that in Nevada once hired, there is no reliable career path after the first promotion."
Gov. Steve Sisolak has not included so-called "merit" pay raises for faculty in his budget for the upcoming biennium. And while the Nevada System of Higher Education (NSHE) requested $20 million from the state to start addressing the issue of longtime faculty pay falling behind that of newer hires, that spending was not included in Sisolak's proposal.
The call for raises has been a familiar one for the last decade among faculty, who saw cuts and furloughs during the recession, freezes on cost of living increases and only one merit salary increase in the past decade. All told, adjusted for inflation, Nevada faculty salaries in fiscal year 2021 are set to be more than 15 percent below what they were in 2009.
Meanwhile, classified employees who do clerical, maintenance, technical and police work on campuses have seen their "step" increases restored. The approximately 2,700 classified employees at the NSHE have seen average step increases of 4.3 percent since 2015.
Bill proponents say the lack of predictable raises for professors is driving higher-than-average turnover. From fiscal year 2017 to 2018, UNLV had an attrition rate of 17 percent among its full professors, and UNR had 11 percent turnover. The national average for schools at the top of the Carnegie rating system — those designated R1 and R2, like UNR and UNLV — is 9 percent.
In the competitive world of academic hiring, "new people are making as much or more than the people who have been in the system for a while and doing well," said Kent Ervin of the Nevada Faculty Alliance. "That obviously is a morale issue, but it's also a serious issue for our retention."
A 2018 study from consultants at Gallagher Benefit Services suggested that it would cost more than $87 million for NSHE to fix that issue — called "compression" — and bring salaries of professors with longer terms of service in line with those of newer hires.
Ervin said the current salary system leads faculty to spend time seeking out opportunities for advancement instead of focusing their full attention on their Nevada jobs. Professors talk to their colleagues around the country, get a job offer elsewhere, and then negotiate to see whether NSHE will offer them a raise to keep them.
"It's a big waste of productivity. The academic interview process takes months. It's like writing a couple of big grant proposals that they could have been doing," Ervin said. "So it's just not a good system."
Among other things, the bill calls on the Board of Regents to create a consistent system of job titles, a uniform system of ranks within each different position, a range of minimum and maximum salaries within those categories, and a plan for raising salaries each year if faculty meet certain performance standards or achieve certain credentials.
"This puts us on par ... with other states that have a structure in place where faculty can see a progression of salary," said Kyle Dalpe, a lobbyist for NSHE, which is supporting the bill. "They're not just hoping every other year for a [cost of living adjustment] and/or a merit to show up in the budget, but can actually see a progression for the course of their career."
SB214 does not include money to immediately give professors raises in the current biennium, and lawmakers would still have the choice of whether to fund the salary increases. Members of the Legislature's Interim Finance Committee (IFC) would certify whether the request is reasonable, and if they believe it is, they'll add it to the budget.
Republican Sen. Ben Kieckhefer, who was on the interim committee that supported the concept of creating a new salary system, said merit pay for faculty has fallen to the wayside in the last several years in part because professors make more than classified employees.
"When it comes down to budget-balancing times, deference is usually given to people in the classified system," he said.
But he raised questions about the specific proposal, suggesting it was too "aggressive." The process for setting the raises forces the hand of the governor by having the IFC first give its approval to the raises, rather than letting the governor make that initial recommendation. Kieckhefer said that would make the process of implementing faculty raises a rare outlier in the budgeting process.
He also wondered how the faculty compensation system, which would be in place for all Nevada's public colleges, would work if collective bargaining for state employees becomes law and all the NSHE institutions negotiate contracts separately.
And he questioned why the bill was needed in the first place. The language "encourages" the Board of Regents to create a salary structure, but Dalpe acknowledged that they already had the authority to do so.
"This is an effective way to make sure that it's in a format that everyone agrees on," Dalpe said.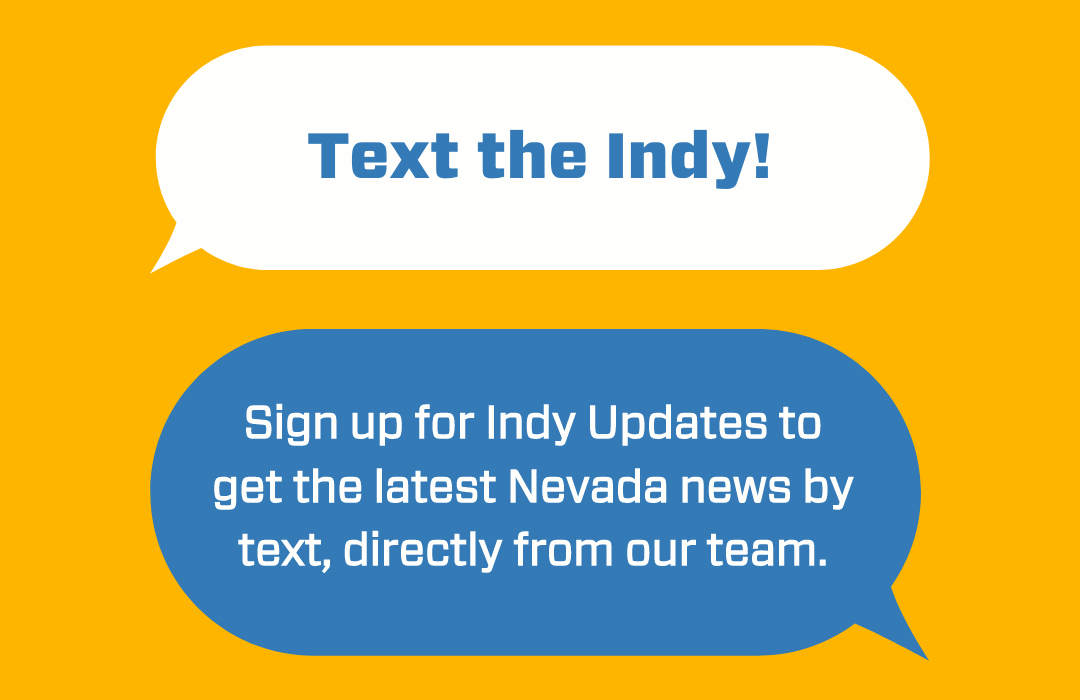 Featured Videos
Comment Policy (updated 4/20/2021): Please keep your comments civil. We reserve the right to delete comments or ban users who engage in personal attacks, use an excess of profanity, make verifiably false statements or are otherwise nasty. Comments that contain links must be approved by admin.