Colorado River users, facing historic uncertainty, are set to meet in Las Vegas next month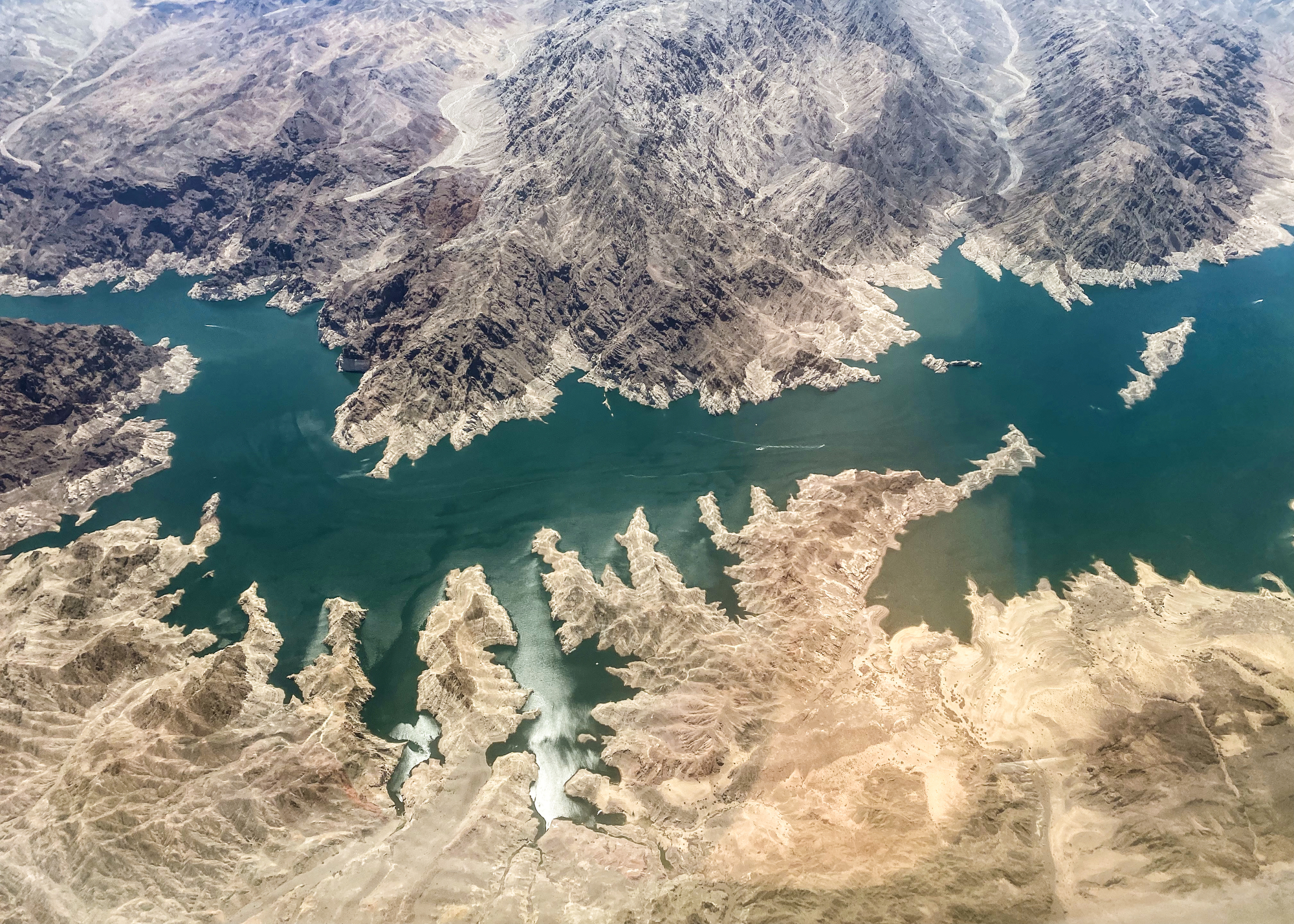 As Colorado River water users prepare to meet in Las Vegas next month, the reality they face is one of growing uncertainty with few simple options left on the negotiating table. The math is well understood: There are more demands for the river than there is water coming into its reservoirs.
But cutting back at the scale necessary — and on a voluntary basis — has proven painstakingly difficult this year as top officials from across the Colorado River watershed have failed to reach a settlement. If the cuts are inevitable based on physical realities, questions remain about what form they will take. Will they be voluntary? Mandatory? Both? And how would they be enforced?
The federal government is pursuing a two-pronged strategy: On the one hand, it is seeking to fund voluntary conservation programs, paying irrigators to forgo water. But federal officials are also analyzing mandatory cutbacks if a negotiated deal cannot be reached among water users.
How the two strategies will work together — and in light of a century of contracts, agreements and guidelines that govern the river — remains a lingering question as water managers prepare for a conference in Las Vegas next month. The conference, hosted by the Colorado River Water Users Association, or CRWUA, brings together water officials, policymakers and interest groups from across the basin, which includes seven U.S. states, 30 Native American tribes and Mexico.
The conference will cap a dizzying year of crisis on a river beset with long-term challenges and inequities weaved into its foundational rules. In June, as negotiators were looking at reworking the operating rules on the Colorado River (set to expire in 2026), the federal government called on water users to agree on substantial short-term cuts that would stave off disastrous declines in Lake Mead and Lake Powell, the river's largest reservoirs. Yet with such deep cuts needed, negotiators failed to develop a binding agreement after an August 15 deadline came and went.
"The level of uncertainty is increasing," Tom Buschatzke, who directs the Arizona Department of Water Resources, said. "I haven't seen anything that's got the pendulum to stop swinging in the increasing direction and maybe at least stop — and maybe start going the other way."
Since 1922, the Colorado River Compact has guided development in the watershed. On top of that foundational document are a century of treaties, federal laws and agreements dictating how the river and shortages are apportioned. But those deals have not shielded those reliant on the river, which serves 40 million people in the Southwest, from low reservoirs and mounting risk.
Together, the many reservoirs that store water for Arizona, California, Nevada and Mexico, are 33 percent full. Lake Mead, held back by the Hoover Dam and the reservoir from which the Las Vegas Valley draws 90 percent of its drinking water, is 28 percent full. Upstream at another large reservoir, Lake Powell, low water has exposed submerged landscapes. It is 25 percent full.
Modeling by federal water experts forecast both Lake Mead and Lake Powell continuing to drop below critical levels. Without changes in water use, Lake Mead, over the next two years, could drop below the threshold triggering deeper water shortages. And Lake Powell could drop below its minimum power pool, the point at which water is so low the dam cannot generate electricity.
In June, U.S. Bureau of Reclamation Commissioner Camille Calimlim Touton called on all water users and all sectors on the Colorado River to come together with a plan that would cut a huge amount of water — about 2 million to 4 million acre-feet — as a measure to stabilize the two reservoirs (an acre-foot is enough water to roughly fill a football field to a depth of one foot).
That put most of the onus on the Lower Colorado River Basin, the states downstream of Lake Powell (Arizona, California and Nevada), where most of the water is consumed in cities, farms, businesses and lost to evaporation. Of the seven states that rely on the Colorado River, Nevada has the smallest apportionment, with entitlements to only 1.8 percent of all the water that's been allocated. Still, Las Vegas is also heavily dependent on the river as a long-term water supply.
John Entsminger, the general manager of the Southern Nevada Water Authority, said in a recent interview that Nevada faces less physical risk than water users downstream of Lake Mead. The agency recently completed construction of a low-level intake and pumping station that allows it to draw water out of Lake Mead, even in the most extreme water-shortage scenarios. Still, the interstate negotiations are highly consequential for shaping what future cuts might look like.
"So our risk really has to be evaluated in terms of how big of a reduction we could face and what are our plans for dealing with that," he said. "I think we have the ability to adapt to anything that might come our way… We're not going to start publicly negotiating against ourselves about how low we think our reduction might be, but we do internal modeling and look at additional steps we can take in conservation, and I think we're at a pretty good place to take care of ourselves."
With no agreement in place to cut close to 2 million acre-feet, the federal government has been stepping in. Earlier this year, the federal government injected an infusion of cash — $4 billion — into managing the river, a portion of which was set aside for conservation. In October, federal water managers began soliciting proposals to pay irrigators $330 to $400 for each acre-foot of water they conserved (federal officials said they would also accept different pricing proposals).
The proposals for voluntary and compensated conservation closed last week. California said it would commit to cutting 400,000 acre-feet of water (it is entitled to 4.4 million acre-feet), a mix of water from irrigation districts and through the primary municipal provider for Southern California.
"This isn't the grand solution or all that California is going to do as we look to right sizing water usage," said Wade Crowfoot, California's natural resources secretary. "But our take was we're on borrowed time so let's step up and do as much as we can do collectively, voluntarily."
In Arizona, the Gila River Indian Community announced that it would commit to forgo 125,000 acre-feet of water, according to The Arizona Republic. Native American tribes hold some of the oldest and most valuable rights to the Colorado River, but were excluded from the compact, one of the many fundamental injustices embedded into the framework of the river's operating rules. At the same time some Native American tribes are stepping up to help conserve water, many are still fighting for their water rights, and face systemic barriers in putting the water to use.
California uses the majority of the water in the Lower Basin, followed by Arizona (it is entitled to 2.8 million acre-feet). But a federal law gave California a priority to water relative to the Central Arizona Project, a 336-mile canal running from the river through the Phoenix and Tucson areas. In theory, that means that in times of severe shortage California can use all its water before the canal gets any. Arizona says that's not an equitable solution, and the law is not as clear-cut.
As a result of the differing priorities to water, Arizona has already made significant cuts to its water use in past years, including through the Drought Contingency Plan, while California has not. Buschatzke said he wanted to see the state commit to further cuts, closer to the 525,000 acre-feet in additional cuts that Arizona said it had put on the negotiating table this summer.
"I think California's number should be closer to whatever Arizona has to do," he said.
How the commitments to conserve water translates into actual water savings is another issue that water managers are grappling with. It's one thing to make a commitment. It's another thing to get individual irrigators to cut back as farmers place water orders and prepare for the growing season. Many point to the 500+ Plan as an example. It was a voluntary program, signed by the states at the Las Vegas conference last year, and pledged to save 500,000 acre-feet of water.
"The 500 Plus plan existed in 2022," said Colby Pellegrino, Southern Nevada Water Authority's deputy general manager. "We just didn't have enough interest in voluntarily participating."
Crowfoot said he is "confident" that California water users can meet the conservation goal, but he recognizes "that there's work to do to actually turn that commitment into wet water."
Voluntary programs are not the only action that water users might expect to see within the next year. There remains a second approach on the table that could result in reductions for states across the basin. Last month, federal water managers initiated a formal process to conduct an environmental analysis that could result in mandatory water use reductions in the Lower Basin.
The federal government is evaluating a number of options, including holding back water in Lake Powell, redefining existing cuts and accounting for the significant amount of water that is lost to evaporation and leaky infrastructure. According to an analysis from the Southern Nevada Water Authority, accounting for evaporation and other losses could save about 1.5 million acre-feet.
Accounting for conservation could meet challenges. Some users said their legal priority to water should be factored into any discussion about evaporation. Otherwise, as JB Hamby, a board member for the Imperial Irrigation District (with the river's largest single allocation) argues, "it's an attempt to redistribute shortages from junior users to senior primarily agricultural users." (In Western water law, those with newer "junior" rights are typically cut first in times of drought).
Hamby said the district was submitting a proposal to cut its use by about 250,000 acre-feet for a negotiated price, but he suggested uniform accounting for evaporation loss was a non-starter.
"The shortage," Hamby said, "was not created by those who were there first, and there was still water gushing into the Sea of Cortez." Instead, he said it should fall on more recent water uses.
But Buschatzke said his opinion is that everyone relies on infrastructure where evaporation is occurring, regardless of their priority. As such, all users have a responsibility in accounting for it in their water budgets. Still, he conceded that not all Arizona water users share this opinion.
"If you are using Colorado River water…, you own a piece of that evaporation loss," he said.
Entsminger echoed this, saying that priority should not have anything to do with it. While there has been little overall progress on a negotiated approach, Entsminger pointed to one sign that parties, with varying interests, can still work collaboratively in the Colorado River Basin.
Last week, 30 municipal water providers from across the watershed signed a memorandum of understanding that pledged to increase water conservation and remove non-functional turf. For the larger cuts, Entsminger said that a consensus-based deal is still his preferred outcome.
"I still think it should be the path forward because your entire universe of options is contained within negotiation, litigation or legislation, and I'm not a fan of litigation or legislation," he said.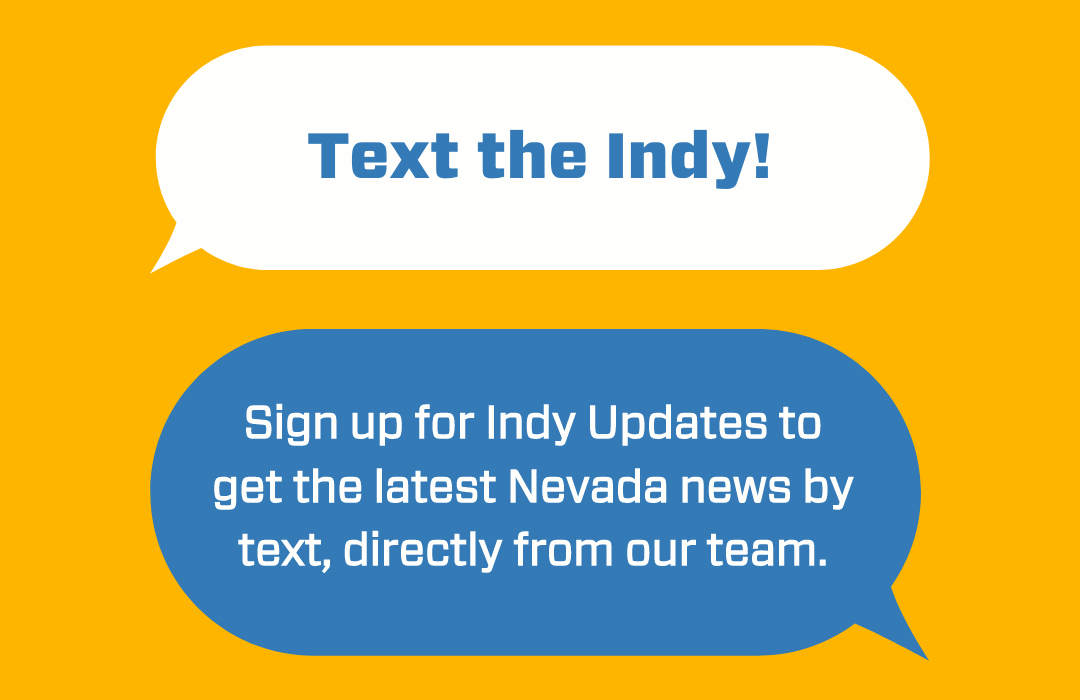 Featured Videos
Comment Policy (updated 4/20/2021): Please keep your comments civil. We reserve the right to delete comments or ban users who engage in personal attacks, use an excess of profanity, make verifiably false statements or are otherwise nasty. Comments that contain links must be approved by admin.