Commissioner fails to oust Nye County manager, but still takes the cheese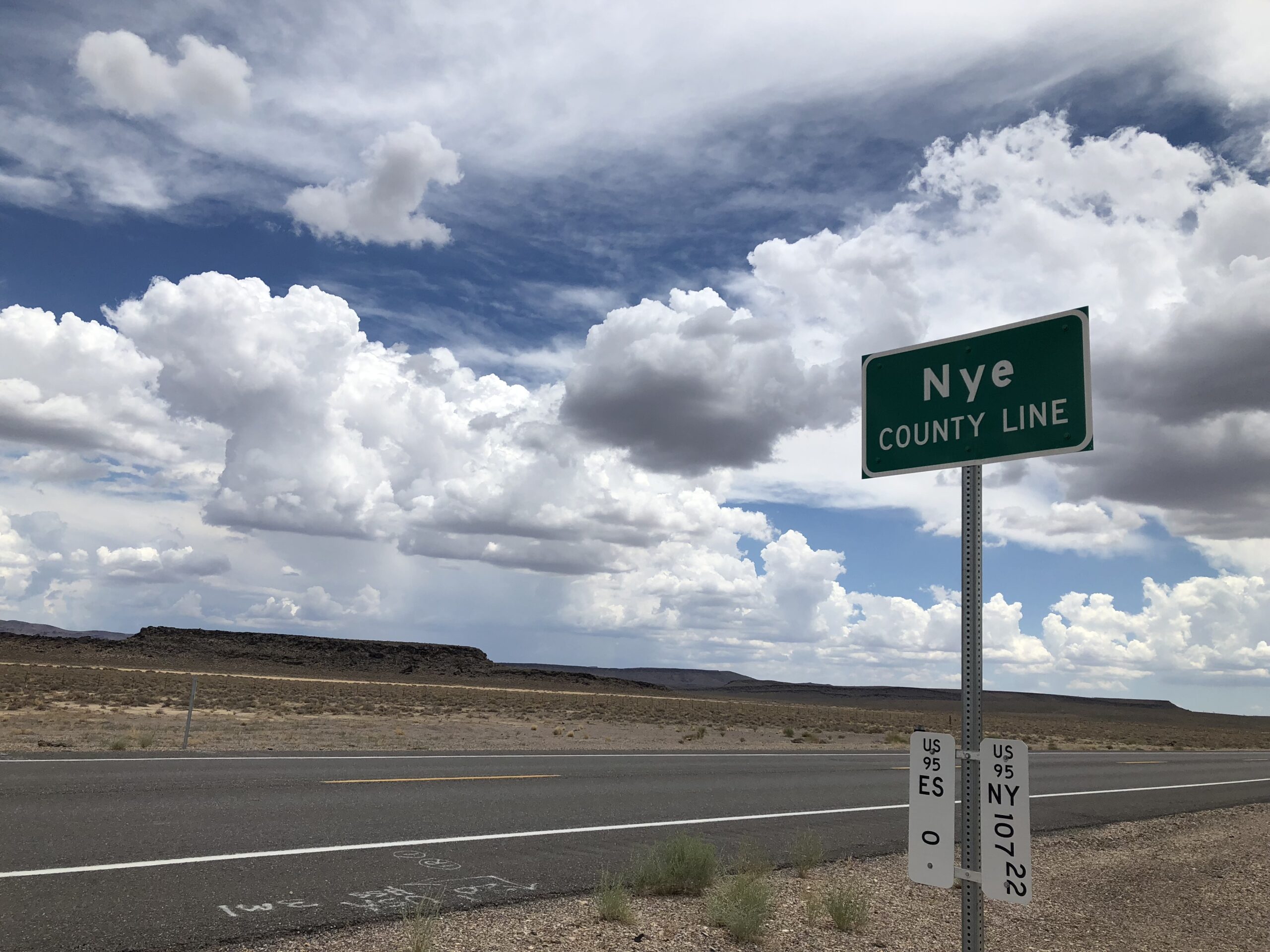 There's something about a cheesehead hat that suits Nye County Commissioner Leo Blundo.
Blundo donned the wedge-shaped chunk of foam cheddar during a Sept. 21 commission meeting in which his orchestrated effort to humiliate County Manager Tim Sutton fell demonstrably short.
Sutton was up for his annual evaluation with a 5.25-percent raise and a vote of confidence at stake, and Blundo mustered a lineup of community critics that included the commissioner's own wife, Melissa, leader of the No Mask Nevada PAC. Sutton, it should be noted, has worked consistently, but with mixed success, to keep Blundo and his followers on the commission within the law when it comes to following the state's directives in the fight to slow the spread of COVID-19.
Now, about that cheesehead hat, the kind usually worn by fans of the University of Wisconsin and Green Bay Packers. Blundo's boorish bullying has made him so unpopular with county staffers that some gave him a private nickname, which came to light during the strange, strange meeting. His moniker is "Cheese."
I'll let others decide whether the nickname references a commissioner who thinks he's the "Big Cheese," as in the boss of the county, or an elected official who is "cheesy," as in "blatantly inauthentic." But let's assume for the sake of discussion that the moniker describes a character style that's, ahem, not so gouda.
The idiotic hat, the reading of a few snarky instant messages between Sutton and a couple of his staffers, and Blundo's over-the-top criticism were among the meeting's lowlights. In the end, Sutton received his share of accolades for his efforts, a satisfactory performance evaluation, and the raise that went with it.
Blundo treated messages traded between the county manager and top staff as proof he was being undermined. He declined to acknowledge the reasons the messages were traded: their alarmed views of his own behavior.
What was nearly buried in the bull session was what I suspect was the real reason behind Blundo's fizzled jihad. Sutton and top staff members were so alarmed by Blundo's aggressive behavior in seeking pandemic-related relief dollars for himself and his foundering restaurant that last November they contacted the sheriff and also filed a complaint against him with the state Ethics Commission.
Sutton made that drastic decision only after cataloging the commissioner's repeated participation in discussions and votes affecting emergency funding issues in which he had a direct pecuniary interest.
It's the kind of thing you would hope dedicated public servants would do: Take an ethical stand even with their jobs hanging in the balance.
The state attorney general's office declined to prosecute Blundo, and he has claimed vindication. Good for him. But it's clear that some hard feelings remain – along with some unanswered questions.
There was something else that alarmed them. While voting to expand the potential payouts, a decision that would benefit him personally, Blundo also sought to decrease the grant funding paperwork involved in the process. It's there for a reason: to prevent the misuse of county, state and federal funds. The commissioner argued that he was attempting to streamline the process for everyone, not merely himself.
In the pandemic, the potential sources of emergency revenue were plentiful. From the Coronavirus Aid, Relief, and Economic Security (CARES) Act, to PPE reimbursement, public and commercial rental assistance, the Working Capital Program, and the long-term Economic Injury Disaster Loan program, there was a lot of help available – as long as applicants took time to follow the rules and do the paperwork.
It appeared clear to staffers that Blundo wanted preferential treatment, or at the very least to be allowed to take a short cut. It's also evident from the recent meeting that some have had enough of the games.
Nye County Grant Administrator Samantha Kramer announced her resignation during the meeting. She processed the CARES Act funding and appears to have felt the pressure from the commissioner/businessman/cheesehead. Kramer's co-workers considered her a dedicated professional.
The meeting's nearly surreal aspects aside, it's a mistake to attempt to write this off as some sort of rural county government sideshow. A lot of dedicated and honest people work there in government and the private sector.
Sutton is one of them. He still has a job, and a raise. He kept his comments in the meeting brief.
After having her own professionalism questioned by the commissioner, following the meeting Nye County Finance Director Savannah Rucker wasn't afraid to speak her mind. She was so troubled by Blundo's behavior that she filed a complaint against him with the state Ethics Commission.
Rucker inherited a finance department that she described as broken with newcomers at every position and few professional policies in place. She embarked on a training mission and put in 70-hour work weeks. She's obviously proud of the department's improvements.
"We're getting a lot of good work done for the county and the constituents," she said. "It's challenging when you have laws and set policies that direct how we're supposed to operate, and that is challenged in a meeting. We're supposed to be a team, and we're supposed to all operate together. With that discussion and deliberation among the board, we're supposed to do what's best for the public -- not what's best for a particular individual. And that's what it feels like is happening right now."
Does she believe Blundo puts his personal interests ahead of his constituents?
"Absolutely," Rucker said, "without a doubt."
When it comes to looking out for No. 1 in Nye County, the Cheese stands alone.
John L. Smith is an author and longtime columnist. He was born in Henderson and his family's Nevada roots go back to 1881. His stories have appeared in Time, Readers Digest, The Daily Beast, Reuters, Ruralite and Desert Companion, among others. He also offers weekly commentary on Nevada Public Radio station KNPR. His newest book—a biography of iconic Nevada civil rights and political leader, Joe Neal— "Westside Slugger: Joe Neal's Lifelong Fight for Social Justice" is published by University of Nevada Press and is available at Amazon.com. He is also the author of a new book, "Saints, Sinners, and Sovereign Citizens: The Endless War Over the West's Public Lands." On Twitter: @jlnevadasmith.
Comment Policy (updated 4/20/2021): Please keep your comments civil. We reserve the right to delete comments or ban users who engage in personal attacks, use an excess of profanity, make verifiably false statements or are otherwise nasty. Comments that contain links must be approved by admin.