Congressional incumbents maintain cash leads, as Republicans escalate primary spending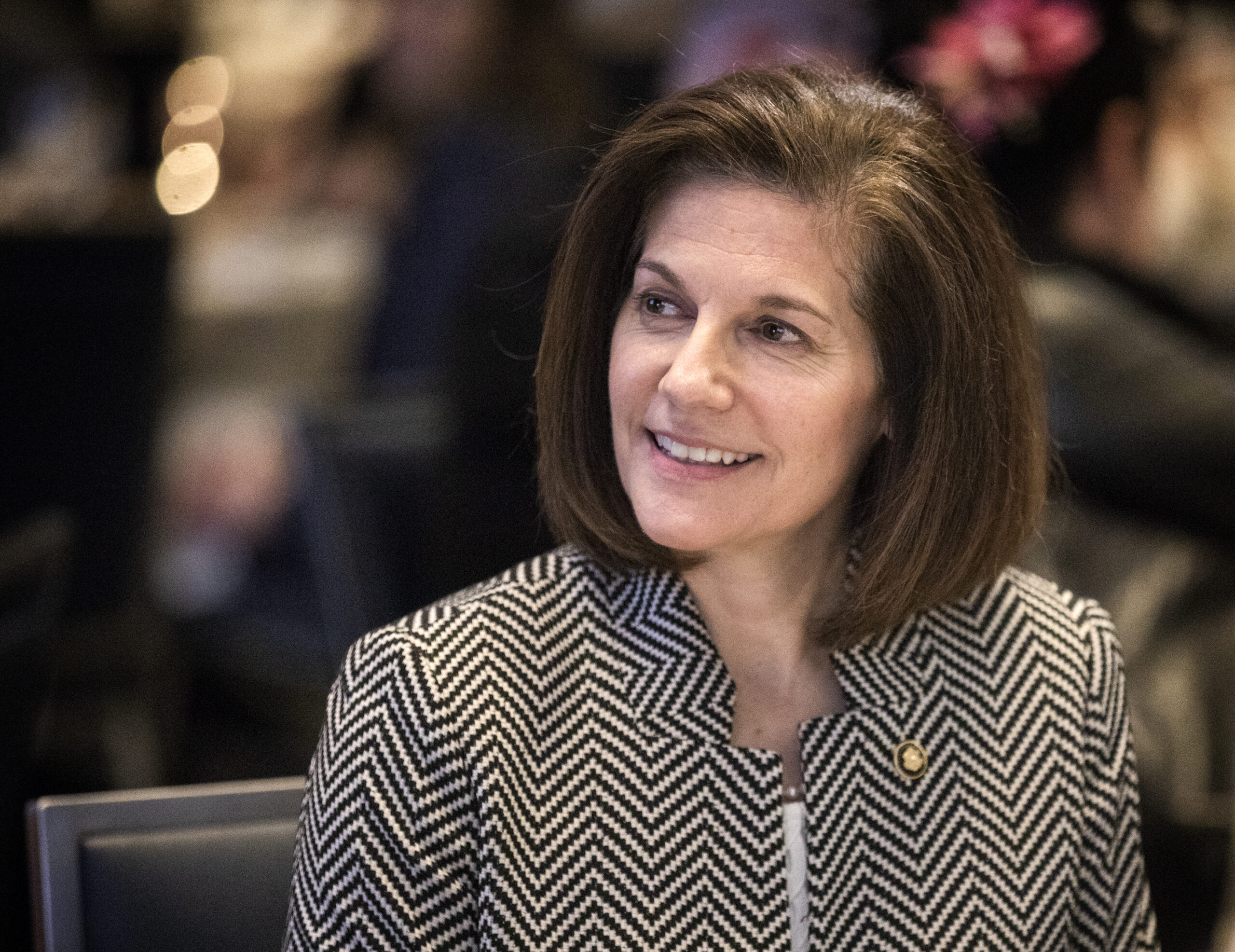 Nevada's Democratic incumbents in Congress continued to outraise their Republican opponents through April and May, as spending in several competitive Republican primaries intensified ahead of the start of early voting.
Leading the way, Sen. Catherine Cortez Masto (D-NV) raised a Nevada record $3.6 million from April 1 through May 25, a span of about eight weeks called the pre-primary period by the Federal Election Commission (FEC).
Though federal candidates typically report campaign finance details to the FEC every three months, the agency requires Nevada candidates for the U.S. Senate and House to report fundraising and spending details for the pre-primary period by 12 days before the primary election on June 14.
Below, we explore the latest campaign finance data, and check out who has the most cash and who is spending the most ahead of the primary.
Senate candidates combine to spend $8.3 million in pre-primary window
In a race that has been dubbed one of the most critical in the country to either keeping or flipping a U.S. Senate balanced on a partisan razor's edge, the money has poured in — and flowed right back out.
During the roughly eight-week period captured in the FEC's pre-primary window, the three top Senate candidates — incumbent Democrat Catherine Cortez Masto, and Republican hopefuls Adam Laxalt and Sam Brown — combined to raise $5.8 million, with more than half, $3.6 million, coming from Cortez Masto alone.
But as the June 14 primary nears, more telling is candidate spending: The top three candidates blew through more than $8.3 million combined.
Again, much of that figure comes from Cortez Masto ($5.6 million spent), who, in the absence of a true primary fight, has blanketed the airwaves in both English and Spanish with ads touting her work on Capitol Hill and, almost a decade ago, as Nevada's attorney general, on issues ranging from COVID aid to fighting sex trafficking.
That figure is far more than the combined spending of her top two Republican rivals ($2.7 million in all), and more broadly has continued a trend of field-leading fundraising tallies for the Democrat Cortez Masto, who has benefited both from the small-dollar fundraising apparatus of ActBlue, as well as big-money donors concerned about the presumed flip-ability of Nevada's Senate seat relative to other contests.
It also comes on the heels of increased outside spending in the race, where several big-money political action committees have begun making seven-figure ad buys across television, radio, online and mail.
For Cortez Masto, the first Latina elected to the Senate, one of the biggest boosts has come from Somos PAC, a Latino voter mobilization group that dedicated $4 million last month to a statewide campaign targeting Laxalt in both English and Spanish as "not for us."
At the end of the filing period, Cortez Masto was left with a field-leading $9 million cash on hand.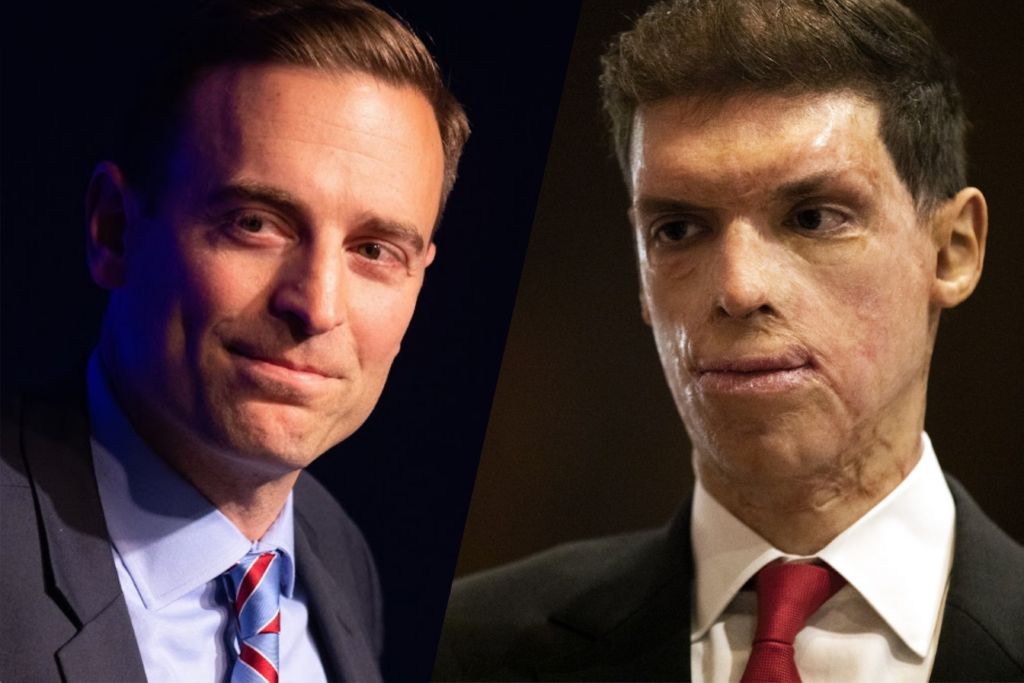 In the Republican primary, where the race between Laxalt and Brown has intensified over the last several months, strategies first employed online and over the radio have now made it to televisions across Nevada.
For Laxalt, that has come in the form of direct-to-camera endorsements from the two single-biggest names in GOP politics: former President Donald Trump and Florida Gov. Ron DeSantis.
Both endorsed Laxalt early on in the race, and those endorsements have formed a core of the former attorney general's campaign strategy throughout the primary season. DeSantis is a longtime friend of Laxalt's, and Laxalt worked as Trump's campaign co-chair in Nevada in 2020.
To pay for it — and a bevy of other advertisements — Laxalt shelled out $1.7 million, a number that, for the first time, exceeded the money he raised in a single filing period (in this case, $1.53 million).
And in outside spending, Laxalt has seen a substantial boost from the PAC Club for Growth, which has targeted Brown over a failed 2013 run for the Texas Legislature (and which has supported Laxalt with more than $540,000 in spending so far).
At the end of the filing period, Laxalt was left with $2 million cash on hand.
Opposite Laxalt, Army veteran Sam Brown continued to notch large fundraising hauls with $733,000 raised through the pre-primary period — a number roughly on pace with his previous fundraising, but now roughly half of what Laxalt was able to raise in the same time period.
But similar to Laxalt, Brown has accelerated his campaign spending and doled out more than he raised, pouring just over $1 million into the race through those eight weeks.
In ads of his own, Brown has criticized Laxalt and PAC spending for their Washington, D.C., connections and sought to downplay his rival's major endorsements, buoying his own credentials as a true "outsider" candidate in the process.
Still, largely untethered to the need to fundraise for a general election that will not matter if he does not win, Brown's campaign coffers are running considerably lower than his Senate rivals. At the end of the filing period, Brown was left with just $362,000 cash on hand.
Titus and Vilela ramp up spending ahead of Democratic primary battle
Incumbent to Nevada's 1st Congressional District, Democrat Rep. Dina Titus (D-NV), is in the midst of a "toss-up" race after redistricting added more Republican residents, which gave conservative candidates a sense of opportunity.
Titus raised $248,000 in the pre-primary period, earning financial support from American Israel PAC, The Medicare for All PAC, and Emily's List, which also endorsed her. Titus is facing a challenge in the primary from progressive candidate Amy Vilela, who raised more than $98,000 during this period.
Vilela spent 93 percent ($91,000) of the money she raised in the two months reported, mirroring what she did in the first quarter of 2022. She spent nearly half ($43,000) on ways to reach her audience from digital advertisement to radio and mail ads.
Titus similarly spent about $91,000, of which $20,000 went toward email list acquisitions. She is left with $1.2 million cash on hand, while Vilela has roughly $53,000.
Among the Republican candidates, former Latinos for Trump leader Carolina Serrano has out-raised her competition for the primary, securing nearly $146,000. In April, she was endorsed by the Nevada GOP for District 1.
She was also endorsed by E-PAC, New York Congresswoman Elise Stefanik's PAC to get more Republican women into Congress, which donated $10,000 as well. Serrano spent $199,000 this period, most of which ($127,000) went toward campaign text and email services.
Meanwhile, conservative activist David Brog reported raising $97,000 during the pre-primary period (loaning himself $50,000), and former U.S. Army Col. Mark Robertson raised about $53,000, mostly from individual contributions.
Robertson spent nearly three times what he raised from April 1 to May 25 ($159,000). A large chunk went to paying himself back more than $72,000 for a loan. He also turned his attention to digital advertisements, including spending almost $2,000 on Facebook ads and contracted advertisement services for $11,500.
In this period, Brog garnered financial support from Genie Energy PAC and the Hindu American PAC, as well as an endorsement last month from former U.S. Secretary of State Mike Pompeo, who called him a "fighter" for the America First agenda.
Brog spent $187,000, including nearly $59,000 on mail advertisements and $88,500 on "media placements."
After filing at the last minute and not having much time to fundraise last quarter, former Rep. Crescent Hardy raised $9,000, and he did not report any spending.
Among the three top fundraising Republican candidates, Serrano is left with $208,000 cash on hand, Brog with $174,000 and Robertson with $130,000.
Amodei cranks up spending, as Tarkanian fuels campaign with personal loans
Across April and May, Rep. Mark Amodei (R-NV) spent more than double the amount he raised, doling out nearly $372,000 while raising roughly $149,000 ahead of a competitive Republican primary battle with Danny Tarkanian.
Tarkanian, who previously lost three other races for House seats in Nevada, similarly ramped up fundraising and spending efforts during the pre-primary period, though they were primarily driven by his own money.
Of the $460,000 Tarkanian raised, he contributed $328,000 to himself via personal loans, and he spent a little more than $502,000 during the eight week-long period, including more than $380,000 on media production and advertising.
Amodei's spending also has been driven by advertising, with $166,000 dedicated to television advertising alone through Carson City-based firm Wyman & Associates. Amodei's campaign also contributed $10,000 to the state Republican Party less than a month before the group endorsed him at the Nevada GOP convention.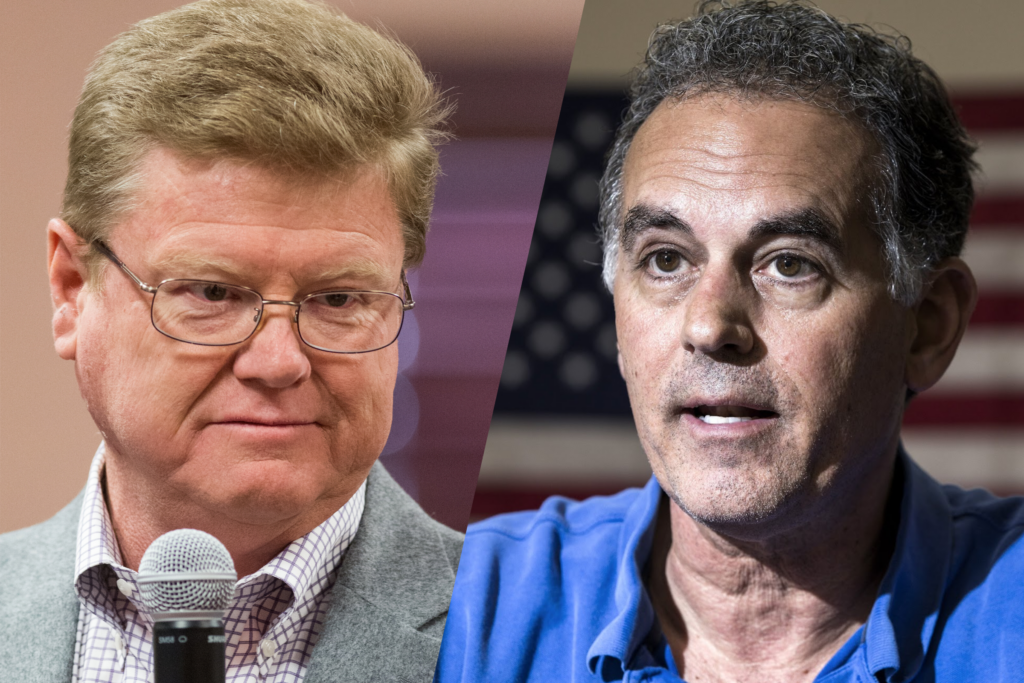 District 3 Republican candidates deplete their cash reserves in primary push
Though Rep. Susie Lee (D-NV) does not face a serious primary challenger, she continued to raise the most money of any House delegate ahead of the June primary.
From April through late May, Lee raised $360,000 — nearly double the $190,000 she raised during the same pre-primary period in 2020 — boosting her cash on hand to more than $2.3 million heading into June. Lee's single Democratic primary challenger, Randell Hynes, reported raising less than $5,000 to the FEC.
In the Republican primary, April Becker, a real estate attorney, maintained her large fundraising lead, bringing in more than six times as much as her closest primary opponents. She raised $130,000 during the pre-primary period, followed by former UNLV machine shop manager Clark Bossert ($20,700, including $20,000 he loaned himself), veteran and attorney Noah Malgeri ($15,800, including $6,900 he contributed to himself) and construction company owner John Kovacs ($15,200, including $15,000 he loaned himself).
Those candidates also saw their cash reserves dwindle significantly ahead of the primary, as each sought to boost their name recognition with advertising spending.
Becker spent more than $330,000 across the eight weeks, including roughly half ($167,000) on advertising, leaving her with about $250,000 in cash. Her first major television ad, which blames Lee for high inflation and rising gas prices, has spread across the airwaves in Southern Nevada since launching in late April.
Malgeri spent $113,000, including $36,000 on advertising, and ended the period with a little more than $2,000 in cash. Kovacs also ended with about $2,000 in cash, after spending $19,000 during the period.
Though Bossert spent just $2,000 and finished the period with more than $20,000 in cash, he has raised the least money of the entire group so far in the cycle.
In District 4, GOP challengers to Horsford spend combined $364,000 ahead of primary
With no primary opponents, Rep. Steven Horsford (D-NV) continued to bolster his campaign war chest in April and May, raising almost $315,000 and ending the period with more than $2 million in cash.
Across the aisle, a pair of Trump-aligned Republicans kicked their spending into high gear in a primary race with many undecided voters.
Annie Black, a sitting assemblywoman from Mesquite who has the backing of some national and establishment Republicans, raised more than $33,000 during the pre-primary period and spent nearly $159,000, including $41,000 on various forms of campaign consulting and about $113,000 on printing and postage.
Meanwhile veteran and insurance firm owner Sam Peters, who has been endorsed by members in the far-right ranks of Congress, raised about $80,000 and spent $202,000, including $142,000 for campaign services through Las Vegas-based consulting firm McShane, LLC and more than $9,000 on additional advertising and media placements.
As Peters cycled through more money than Black during April and May, Black maintained her cash lead from the previous quarter, sitting on $168,000 at the end of the period, compared with Peters' $81,000 in the bank.
Bringing up the rear in fundraising, Chance Bonaventura, chief of staff to Las Vegas City Councilwoman Michele Fiore, raised about $3,000 and spent only a few hundred dollars more than that, leaving him with less than $200 in the bank heading into the thick of primary season.
Editor's Note: This story appears in Indy 2022, The Nevada Independent's newsletter dedicated to comprehensive coverage of the 2022 election. Sign up for the newsletter here.
The Nevada Independent is raising $200,000 by Dec. 31 to support coverage of the 2024 election.
Tax-deductible donations from readers like you fund this critical work.
If you give today,your donation will be matched dollar-for-dollar.
Give + Get Matched
Featured Videos