Congressional report: Big landlords, including Siegel, used 'abusive' eviction tactics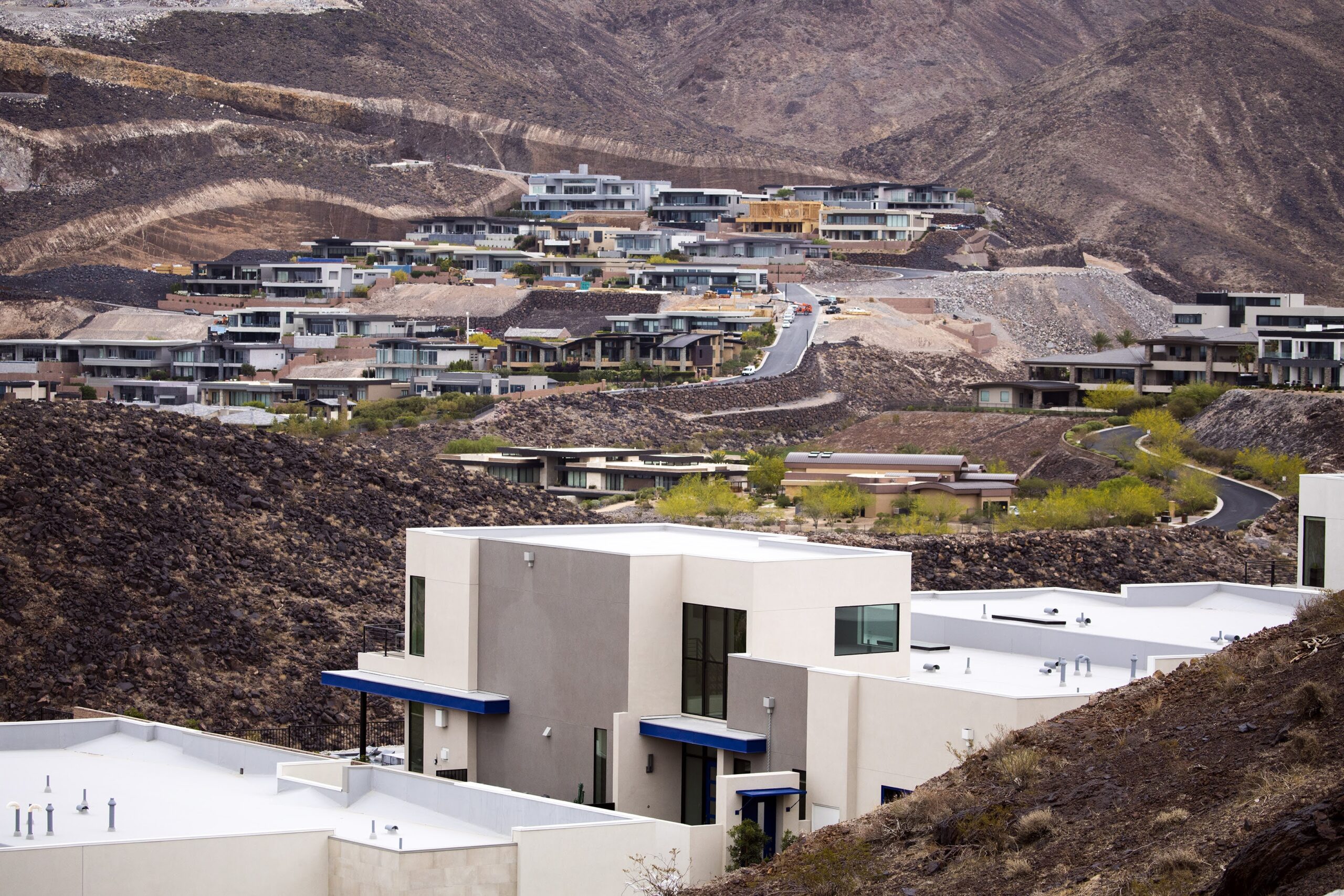 A congressional subcommittee investigation revealed that four large landlord companies – including The Siegel Group, which has more than 30 properties throughout Nevada – failed to comply with the federal eviction moratorium or utilize government rental assistance programs and, in certain instances, "expedited evictions above all else."
The findings released Thursday by a congressional select subcommittee resulted from a year-long investigation into the eviction practices of four corporate landlords following complaints from the public. Investigators concluded that four companies — Pretium Partners, Invitation Homes, Ventron Management and The Siegel Group — filed more than 14,700 evictions across the country between March 15, 2020, and July 29, 2021, despite record profits, growth and, in some cases, receiving federal Paycheck Protection Program funds.
Rep. James Clyburn (D-SC), chairman of the subcommittee, called the eviction practices documented by the committee "unconscionable," noting that they came during an unprecedented economic and public health crisis. He added that some of the abuses potentially violated the law and have been referred to various agencies for further investigation and potential enforcement.
In a statement emailed Thursday afternoon, The Siegel Group said it tries to operate a "dignified" housing business while dealing with "difficult issues" facing communities across the country.
"The Siegel Group has at all times been committed to abiding by the letter and the spirit of the law applicable to our operations," a spokesperson wrote. "We will continue to put roofs over people's heads and keep people employed. This is what we have always done. SIEGEL CARES!"
Following the report's release, Gov. Steve Sisolak's office issued a blistering rebuke of the corporate actors who "benefitted off of and abused vulnerable Nevada families" while touting his efforts to improve the housing crisis in the Silver State.
"It was crucial to our communities that Nevadans had homes to stay home in during the height of the pandemic, and it was to the detriment of all Nevadans that families were wrongfully evicted," the governor wrote as part of a lengthy statement. "Corporate greed is a driving force of the housing crisis."
In a statement sent after the report was published, officials with the Nevada attorney general's office called the information in the report "shocking" and "disturbing." Though the congressional report focuses on possible violations of federal law, the attorney general's office said it would review the report in light of state law.
"Evicting people from their homes during one of the most disastrous public health crises in our nation's history is not only irresponsible, but offensive," a spokesperson wrote in a statement to The Nevada Independent.
Based in Las Vegas, the real estate investment firm rents approximately 12,000 apartments across eight states, most located in Nevada and Arizona. The company primarily rents its studio, one-bedroom and two-bedroom apartments as "flexible-stay" units without a long-term lease.
The report revealed that the four companies filed nearly three times as many eviction cases as previously known and showed that two companies (The Siegel Group and Invitation Homes) had incomplete data, indicating that the number of eviction cases is likely higher than what the subcommittee found.
Among the findings, evidence gathered by the subcommittee showed that Siegel executives directed employees to push tenants out through various harassment tactics. In one case in Texas, a Siegel executive suggested calling Child Protective Services on a tenant, having security knock on doors at least twice a night and replacing an air conditioning unit with a non-working one.
In Nevada, tenants at properties affiliated with The Siegel Group faced more than 900 eviction cases between April 2020 and March 2021, according to court filing data reviewed by the Las Vegas Review-Journal.
The subcommittee report indicated that the company filed hundreds of "no cause" evictions, an eviction notice landlords can issue when there is no lease agreement and does not have to provide residents with any reason for eviction. Investigators noted that the no-cause evictions issued by The Siegel Group were designed to avoid protections afforded under the Centers for Disease Control and Prevention's eviction moratorium, despite evidence that the actions were motivated by failure to pay rent.
The Siegel Group also had policies that allowed managers to file eviction cases even when a tenant had applied for rental assistance and was awaiting aid, investigators wrote. Though this practice was not unlawful in all states, under a relatively new eviction prevention measure, AB486, passed during the 2021 legislative session, landlords cannot evict tenants in Nevada for non-payment of rent as long as they are actively pursuing rental assistance.
The report also showed the corporate landlords conducted "aggressive eviction filing practices" even after receiving billions of dollars in rental assistance. The Siegel Group and Ventron received millions of dollars in Paycheck Protection Program loans, and records from Siegel showed the company experienced next-to-no revenue decline during the early period of the pandemic.
During future emergencies, the report recommended that Congress implement safeguards to protect tenants whose landlords do not accept rental assistance, such as:
Allowing local authorities to provide direct assistance to tenants with uncooperative landlords
Making tenants less vulnerable to eviction filings by supporting state and local rental assistance infrastructure so relief can be delivered more quickly in future emergencies
Having the Consumer Financial Protection Bureau (CFPB) and Federal Trade Commission (FTC) protect tenants in future emergencies by prioritizing the investigation of deceptive or unfair business practices used by landlords to push tenants out of their home

This story was updated on Thursday, July 28, 2022, at 9:35 a.m. to include information about investigation requests sent to the Consumer Financial Protection Group and the Federal Trade Commission. It was updated again at 12:25 p.m. to include a statement from Gov. Steve Sisolak, at 1:06 p.m. to include a statement from The Siegel Group and at 5:09 p.m. to include a statement from the Nevada attorney general's office.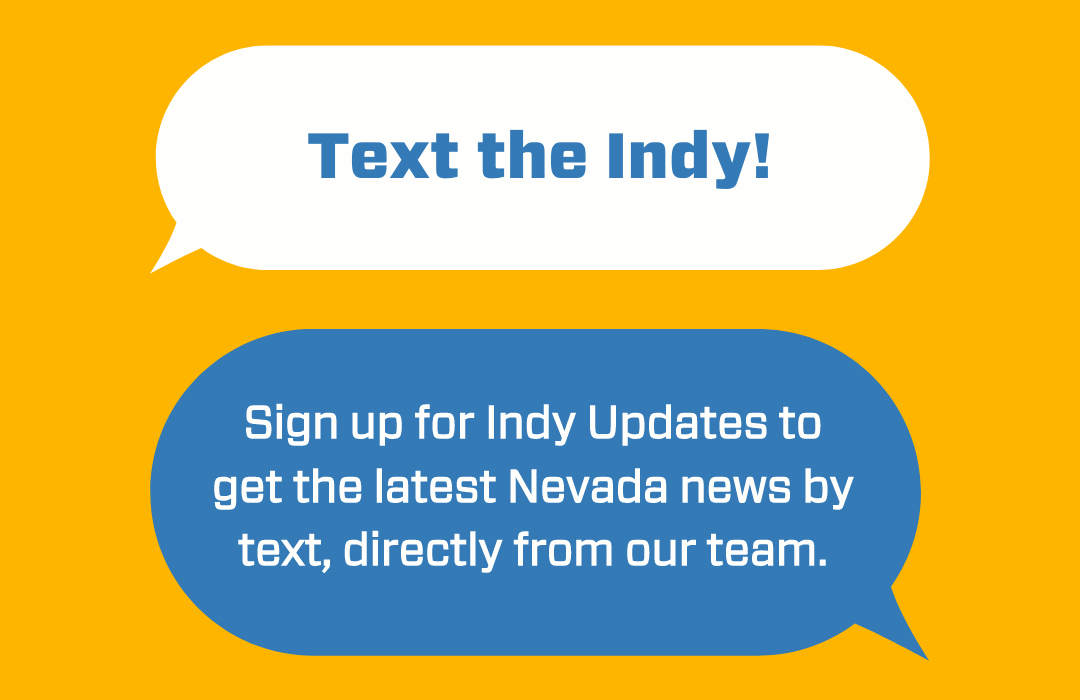 Featured Videos