Contract buyouts at colleges, universities surged to $1.1 million last year amid pandemic budget cuts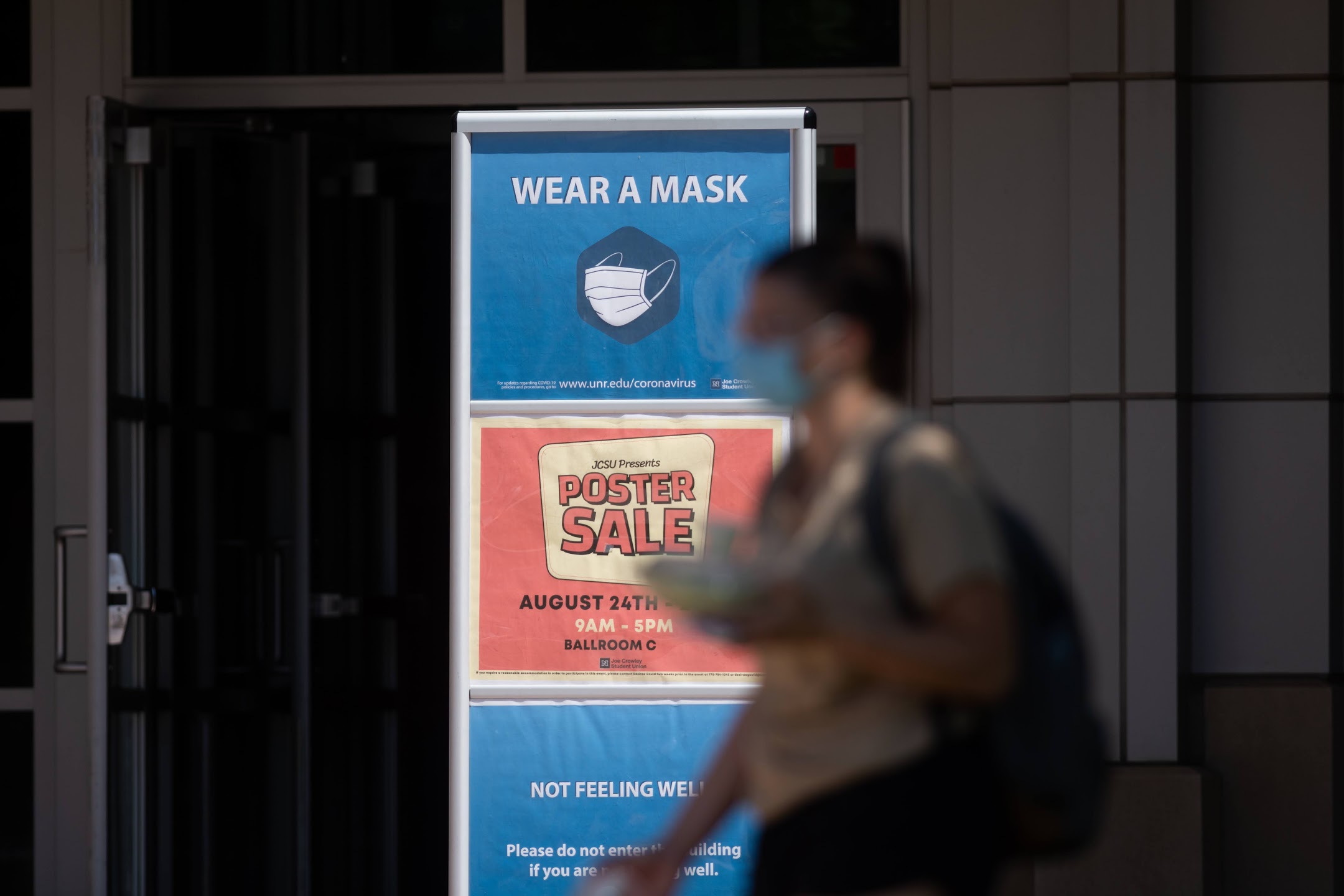 The money spent by Nevada colleges and universities on contract buyouts and settlements ballooned to more than $1.1 million last year, up from roughly $713,000 in 2019 or an increase of more than 54 percent, according to a report presented Thursday during the Board of Regents quarterly meeting.
Though the total is still far below the pre-2018 average of $4.4 million, NSHE Chief General Counsel Joe Reynolds told regents that roughly half of those 2020 payments stemmed from voluntary buyouts offered as part of the pandemic-related budget cutting process.
"[Institution presidents] have to do a cost benefit analysis of whether eliminating a particular position, even though it will result in a short term cost, may result in a long term savings," Reynolds said.
Still, some regents grilled Reynolds on a lack of specificity in the buyout report and called for more details on how buyout decisions were made and for what positions, especially amid the pandemic budget crunch.
"Recognizing that there are about 20,000 employees in the system, and these buyouts and settlements are definitely a cost of doing this," Regent Carol Del Carlo said. "But as we all know, we've got very limited resources, especially with the pandemic that's happened, so I really think we need to really look at this policy."
These payments varied widely from institution to institution, with the College of Southern Nevada and Nevada State College reporting no such buyouts, while Truckee Meadows Community College reported nearly $544,000 in payments.
The report noted nine of those 13 payments stemmed from "budget savings reorganization," and TMCC President Karin Hilgersom told regents that those buyouts came largely as a result of "key recommendations" from an internal budget reduction task force.
Other large buyouts were also reported at Western Nevada College ($196,000) and Great Basin College ($184,000), both increases from the year prior. Buyout payments generally fell elsewhere, including both at UNLV ($90,000) and UNR ($53,000).
Below are some additional highlights from the Board of Regents' two-day quarterly meeting.
Budget talks remain priority as legislative session continues
Concerns over the long term effects of a planned 12 percent budget cut through the next two fiscal years continued to permeate higher education policy discussions this week during the board's two-day meeting.
System Chancellor Melody Rose and Chief Financial Officer Andrew Clinger have for weeks been briefing legislative committees on system priorities, as legislators look to navigate the economic fallout of pandemic-related shutdowns.
But amid a handful of other higher education-related bills in the works, Regent Jason Geddes said the budget remained "first and foremost."
Pointing to the gradual phase in and phase out of federal coronavirus relief money over the next two years, Geddes asked Clinger to "smooth out" the cuts throughout the process, such that "when we go into the 2023 session, we're in a better place" than following the Great Recession.
Regents and some faculty speakers raised concerns over planned cuts to the long term disability insurance as part of the state's public employee benefits program.
In calling for those cuts to be rolled back and for disability insurance to be restored, the Nevada Faculty Alliance criticized cuts in part for shifting costs away from the state and "to the most vulnerable employees."
Regents signaled interest in the question of long-term disability insurance, with Regent Joseph Arrascada asking that the board examine a formal measure in support of the restoration of those proposed cuts.
Community College governance changes remain on the horizon
Few new details were made available this week on expected legislation that would seek to split the state's four community colleges off from NSHE, though Clinger told regents that Gov. Steve Sisolak is expected to meet with system stakeholders by the end of next week.
The governor announced during his State of the State address in January that he would seek to direct NSHE and lawmakers to explore a separate governance structure for the state's four community colleges.
But with just 10 days before a legislative deadline to introduce bills, few details have emerged on what such a structure may look like or what it would seek to accomplish.
Some regents have openly defended the existing single-board system, with at least a handful of such defenses arising during Thursday's meeting.
During a presentation of an audit of six years of transfers that showed community college transfer compliance — or that transfers between two and four year institutions saw little to no credit losses — jumped to more than 95 percent in 2019, up from just 76 percent in 2018, NSHE Vice Chancellor for Academic and Student Affair Crystal Abba said the audit "exemplified the benefits of a unified system."
"I think it would just be extremely difficult and probably impossible from the standpoint that, in my role as the vice chancellor, the beauty of the pressure that I was able to apply was that I can apply it to both sides of the equation, the two year institutions and the four years," Abba said, when asked how difficult work on transfer issues would have been without a unified system. "If you split the equation, I'm only going to be able to work on my half."
As regents questioned Abba on the audit, Regent Amy Carvalho pointed to statistics that show that many transfer students nationwide who attended community college and ultimately graduated with a bachelor's degree were women or underserved groups, noting ultimately that transfer were "exactly where we need to focus our efforts."
"That's why it's so important to have one system that includes our community colleges and our four year institutions so that we provide higher education for all of the students of Nevada, including our women and our underserved population," Carvalho said.
Renown Health, UNR Medical School draw close to finalizing major partnership agreement
A major deal that would link the UNR School of Medicine and Reno-based health care provider Renown Health is nearing completion, according to a presentation Friday by medical school Dean Thomas Schwenk and Renown CEO Tony Slonim.
The partnership — which was billed as "near-final" by Schwenk — would integrate "clinical teaching, clinical research and clinical practice components" between the two institutions over the course of a 50-year-long agreement.
Among other changes, Schwenk described a "long term vision in which academic leadership of our departments and clinical leadership of service lines and medical services" would "come together." Notably, the agreement would also appoint the UNR president to Renown's board, where they would serve as a voting, ex-officio member of the board.
The deal would be the first of its kind in the state, though there remain a handful of outstanding constitutional issues, namely the ultimate control of the program by the regents, rather than by a private entity like Renown.
In addressing the legal questions of such an agreement, NSHE Chief General Counsel Joe Reynolds told the board that he recommended formal legislation amending state law governing the board's duties, such that the agreement remains in lock-step with duties outlined by the state Constitution.
That legislation has yet to be introduced in Carson City, and Reynolds told the board he recommended any vote on the final agreement be made only after lawmakers had a chance to address the issue legislatively, first.
Even so, regents and officials from UNR and Renown praised the proposal, calling it "transformational" for the region's medical care.
"I continue to be bullishly supportive and excited about the opportunities associated with this affiliation," UNR President Brian Sandoval said. "I think it'll be transformational for healthcare, education and services in northern Nevada."
Slonim said that the agreed-upon language should be voted upon by Renown board's finance committee on March 30 before heading to the full Renown board on April 6. Once approved, it must also receive approval from the Board of Regents before becoming effective.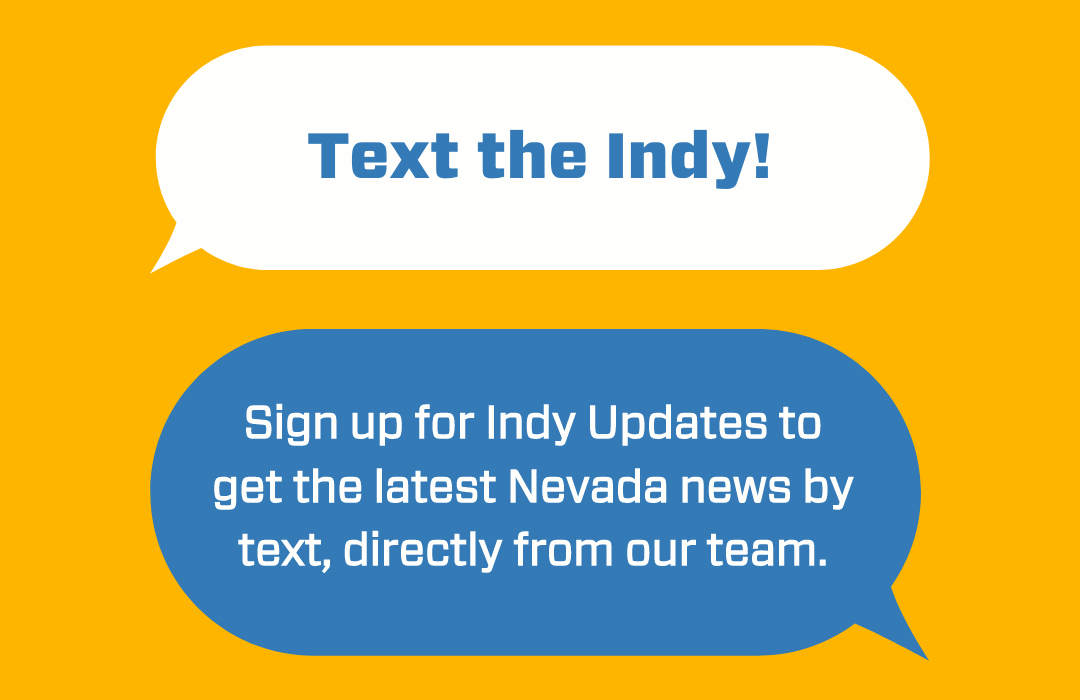 Featured Videos
Comment Policy (updated 4/20/2021): Please keep your comments civil. We reserve the right to delete comments or ban users who engage in personal attacks, use an excess of profanity, make verifiably false statements or are otherwise nasty. Comments that contain links must be approved by admin.