Coronavirus closures shed light on uneven technology across Clark County schools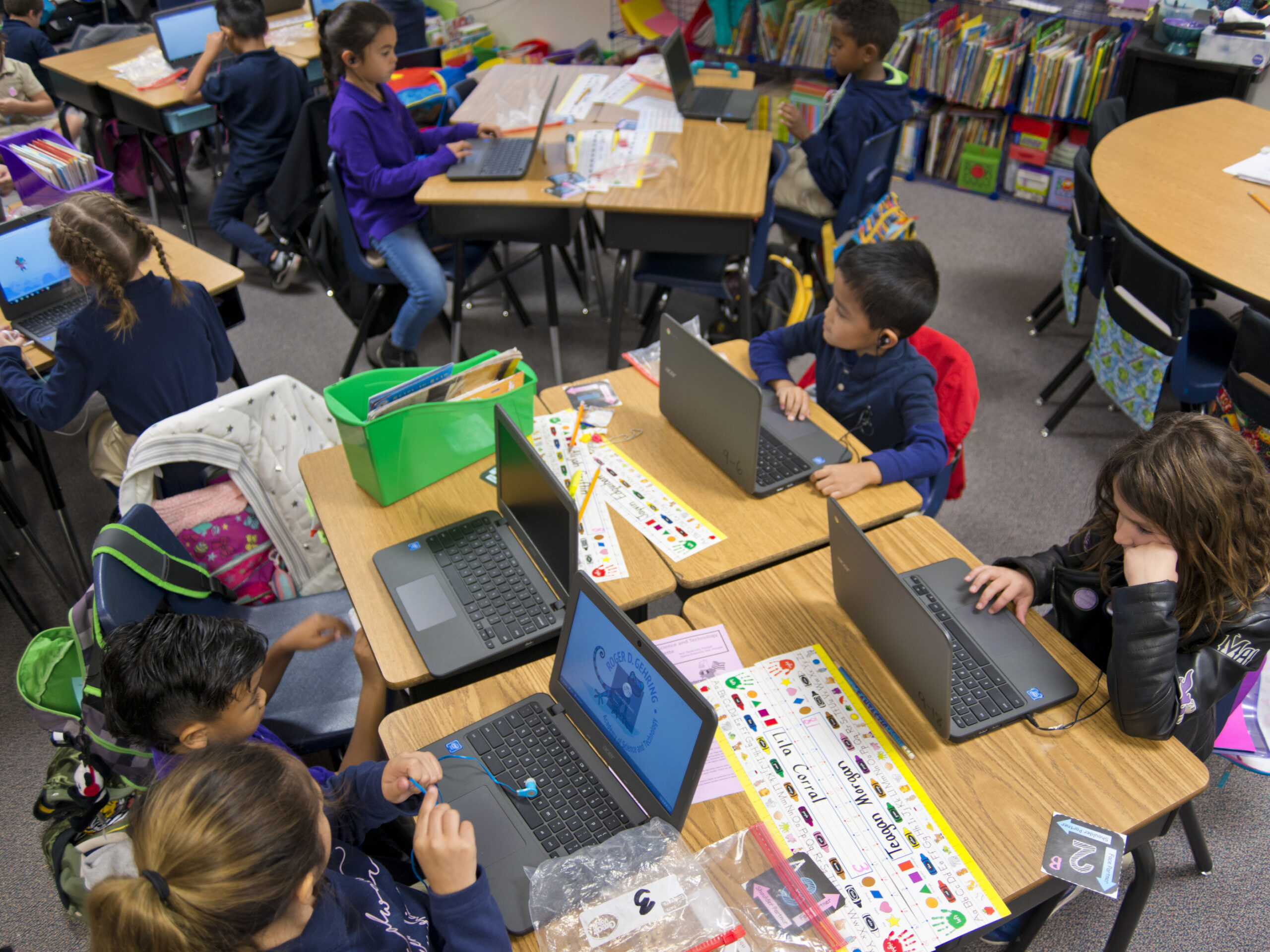 First came the coronavirus. Then came the school closures. Between those two milestone moments, educators scrambled to assess a critical piece of the distance-learning ecosystem — portable technology.
The Clark County School District surveyed schools to determine how many deployable devices, such as Chromebooks or iPads, each school had as of March 6, which was one day after health officials reported the county's first COVID-19 case. The school-by-school list, obtained by The Nevada Independent, shows technological unevenness across the large, urban district.
Several schools reported having a handful or a few dozen devices ready to deploy. Others had several hundred or several thousand. The list even showed some schools with zero, although two of those schools contacted by a reporter disputed that number, saying it was a mistake.
Some variation in numbers is natural. High schools, for instance, generally enroll more students than middle or elementary schools. Still, district leaders say it's another example of the digital divide Nevada educators are trying to overcome. While some schools have a 1-to-1 ratio of Chromebooks or tablets to students, others fall dramatically short.
The Nevada Department of Education estimates the state needs 138,507 more devices to ensure all students in pre-kindergarten through 12th grade have one for remote learning. Another 7,146 devices are needed for educators.
"We know that going into the future, we're going to have to do a 1-to-1 environment," said Dr. Mike Barton, the district's chief college, career and equity officer. "Starting where? To be determined. Maybe it starts in high school. Maybe it starts in elementary, but we know we need to go there."
Over the years, the school district has relied upon various initiatives to fund device purchases, Barton said. About a decade ago, the district launched its "e3: Engage, Empower, Explore" project, which used Title I dollars to buy iPads for nine schools. Then former Gov. Brian Sandoval created the Nevada Ready 21 program, a categorical funding stream that equipped some middle schools with Chromebooks for every student. Schools have used other grants or categorical funds, such as Victory or SB178 funding, to purchase devices as well.
But the piecemeal approach did not achieve uniformity from school to school.
Trustee Chris Garvey has pointed toward another possible explanation — the state-mandated reorganization of the Clark County School District, which gave more autonomy to principals. The result, she said, was some building leaders and school organizational teams prioritizing buying Chromebooks while a school down the street may have gone a different route.
"How is this fair in how the dollars follow the students?" she said. "Some of these schools are going to wind up getting double dipped. They chose not to buy technology with their money and now we're going to buy technology for them."
Shortly after the coronavirus-triggered school closures, the district leveraged carryover federal Title I funds to purchase about 46,000 Chromebooks. Barton said the district has also been shuffling devices among schools to fill the need.
As of Monday evening, the district had deployed more than 100,000 devices, most of which are Chromebooks, to students.
Barton said district officials haven't determined what, if any, legislative fix to the reorganization law they may seek in the 2021 session. But he also didn't entirely disagree with Garvey's assessment.
"There were things that emerged on the positive front," he said. "But I know from an equity standpoint and from even this digital divide standpoint, there definitely are things that are emerging right now that we probably would not have been uncovered unless we were in this kind of situation."
B. Mahlon Brown Academy of International Studies is one of the schools that has plenty of Chromebooks. The Henderson middle school has 1,555 devices, according to the inventory list, which is enough for every student and then some.
The school's principal, Tara Powell, said that was by design. She cobbled together a grant from the City of Henderson along with SB178 and Title I funding to ensure accessibility within classrooms and tech centers. Teachers drive the instruction, she said, but the technology reinforces learning and boosts students' digital skills needed in today's world.
"I knew it was important to get that into kids' hands," she said.
Barton said achieving that 1-to-1 technology ratio across the district could take two or three years because of the cost. Before the school closures, the district had roughly 200,000 devices available to deploy, according to the inventory list. The purchase of the additional Chromebooks pushes that number to about 246,000 — enough for about three-fourths of the district's students.
And ensuring each student has a Chromebook or tablet is only the first step. The next hurdle is internet connectivity. Last week, the district deployed Wi-Fi-enabled buses that will stop along 13 routes and provide internet access to students at designated times. The Wi-Fi signal will be accessible within a 400-feet radius of the bus.
On top of access and connectivity, Garvey said the district needs to have a conversation about how to create digital learning consistency. In other words, distance learning should look the same for fourth-graders in east Las Vegas and Summerlin.
"Do I think we were ahead of the game (compared with) some other areas of the state?" she said. "Yeah, probably just because of our size and some of the things we had put in place. To say that we were ready for a distance learning program — no."
But ready or not, the pandemic swiftly changed the instruction model. Distribution continues, and students will keep their district-issued devices at least through the summer.
"We still feel like we're probably missing some kids," Barton said. "That's why we encourage parents if they have not heard or if they have not talked to the school, please talk to the school and request a device because right now we'll get it to you."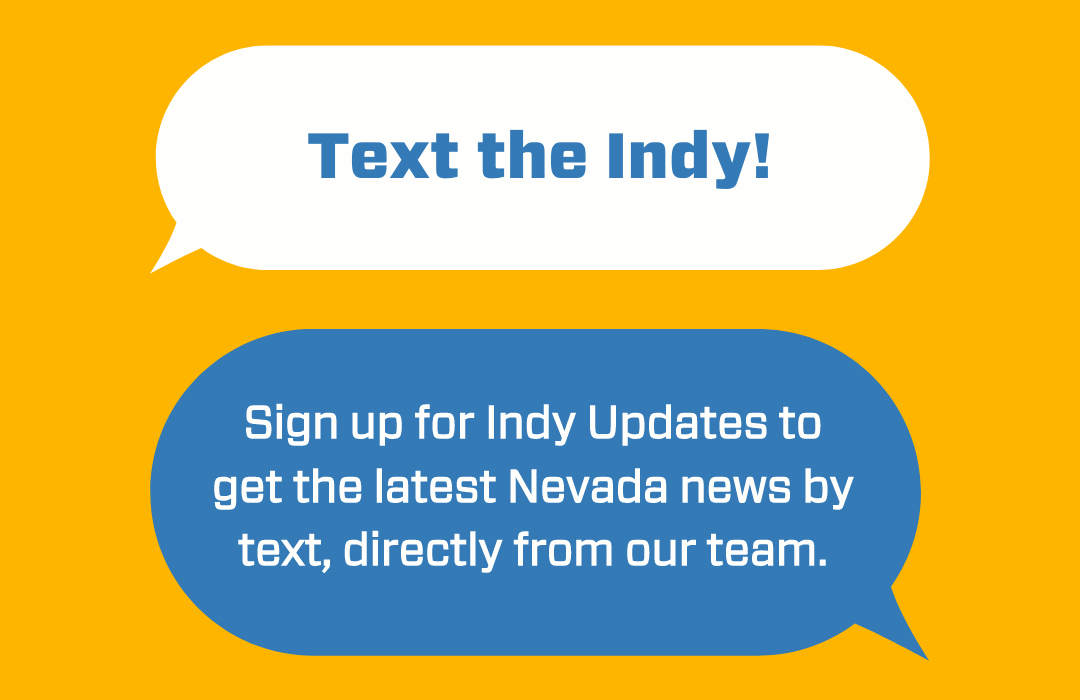 Featured Videos
Comment Policy (updated 4/20/2021): Please keep your comments civil. We reserve the right to delete comments or ban users who engage in personal attacks, use an excess of profanity, make verifiably false statements or are otherwise nasty. Comments that contain links must be approved by admin.