Cortez Masto drafting legislation to keep Trump from restarting nuclear testing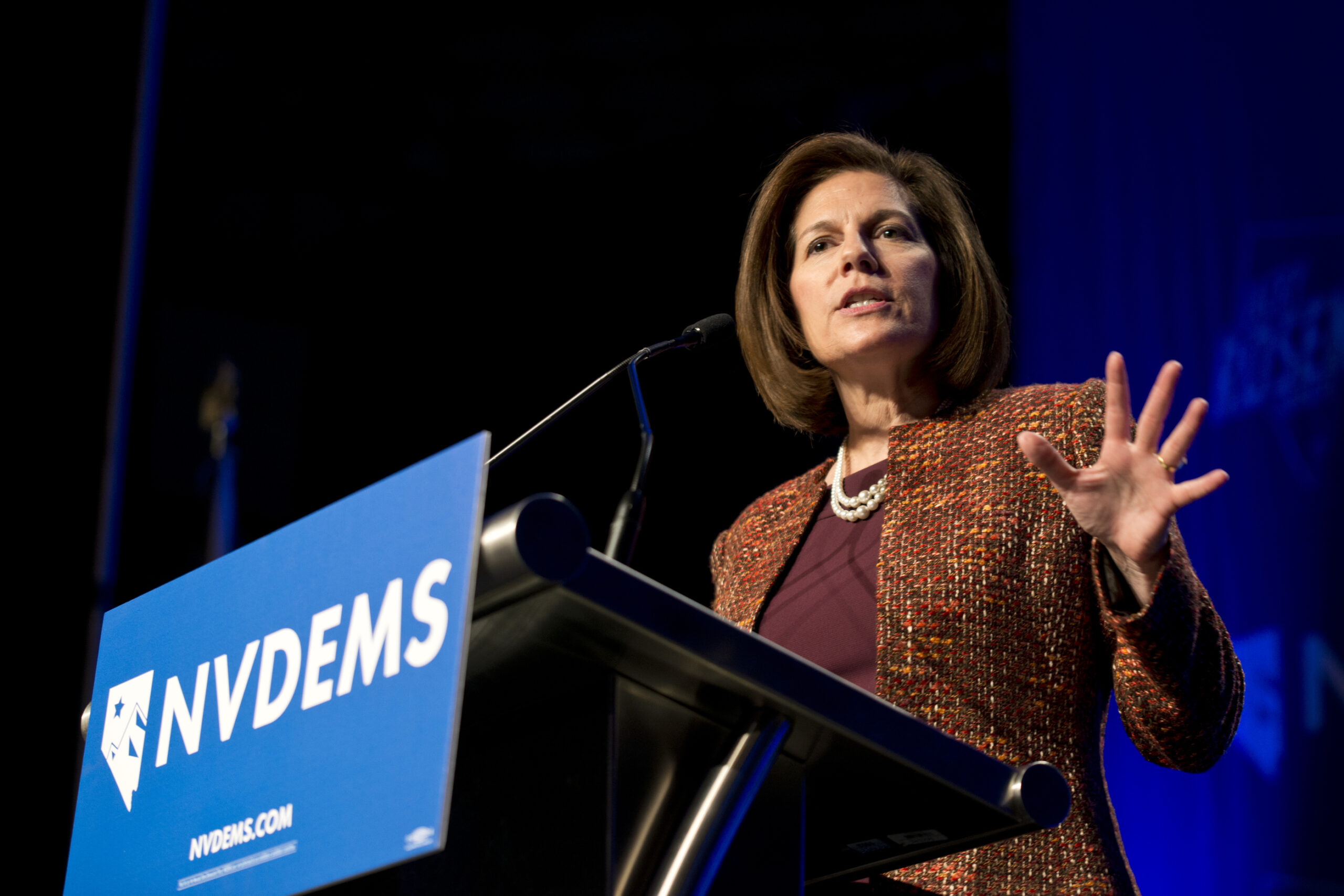 Citing nuclear test funding recently added to the annual defense policy bill and a distrust of President Donald Trump who she said could resume testing "for political gain," Sen. Catherine Cortez Masto is working on legislation to ensure Congress has input over any testing decision.
"My concern is about—honestly—this president and [his] using it for political gain," Cortez Masto, a Democrat, said in an interview. "I think Congress should have a role in whether we resume testing or not."
The bill would "ensure that Congress is involved in any decision to offer new testing while balancing our national security interests and considering the long-term impacts for Nevada," Cortez Masto continued.
Republican Sen. Tom Cotton of Arkansas, a China hawk and Trump ally, led an effort this week to add language to the National Defense Authorization Act (NDAA) to set aside $10 million for a nuclear test, if needed. His amendment was adopted on a party-line 14 to 13 vote by the Senate Armed Services Committee.
Focus on nuclear testing was spurred by a late May Washington Post article that reported Trump discussed the possibility of resuming testing with White House officials as a way to pressure Russia and China to agree to discussions on a trilateral nuclear arms negotiation.
Under existing law, a nuclear test could be arranged within a matter of months if requested by the president, Drew Walter, who helps oversee the nuclear stockpile for the Pentagon, told Defense News recently.
It's unclear whether any Republicans would support Cortez Masto's bill, which is expected to be introduced "in the coming days," according to her office, and whether it would get a vote in the Senate where the GOP controls the agenda.
Cortez Masto said she and fellow Democratic Sen. Jacky Rosen have spoken with Energy Secretary Dan Brouillette and leaders of the Nevada National Security Site, which is where the test would likely take place. Cortez Masto noted that the senators were told that there has been no change in policy with regard to a moratorium on nuclear testing and that the readiness of the nation's nuclear arsenal no longer requires tests.
Nevertheless, Cortez Masto contends legislation is needed. She pointed to Cotton's amendment and the Washington Post article.
"I think we should always take it seriously when I saw Senator Tom Cotton allocate $10 million towards new testing and you have the president of the United States who has voiced his support for it," Cortez Masto said.
Her comments contrast with those of Rep. Mark Amodei, the only Republican in the delegation, who has said he doesn't believe that there is a serious plan issue afoot to restart testing.
Amodei's comment came after former Vice President and presumptive Democratic presidential candidate Joe Biden called the idea "as reckless as it is dangerous," in a statement last month.
Cortez Masto spearheaded a letter released Monday and signed by all Democratic members of the state's congressional delegation voicing their opposition to a resumption of testing.
"Not only would such an action compromise the health and safety of Nevadans, degrade vital water resources, and harm the surrounding environment, but it would also undermine future stockpile stewardship efforts, undercut our nuclear nonproliferation goals, and further weaken strategic partnerships with our global allies," the letter said.
Rep. Dina Titus and Rep. Steven Horsford introduced a bill last week that would prohibit the Trump Administration from using federal funds to restart explosive nuclear weapons testing.
Prospects for the measure in the House, which is controlled by Democrats, are also unclear, in part, because many pieces of legislation are vying for a limited amount of time on the floor between now and the end of the year.
But Titus, a member of the House Foreign Affairs Committee, "is exploring all possible legislative avenues to advance this bill," including speaking with Foreign Affairs Committee Chairman Eliot Engel "about the importance of the issue," said Titus spokesman Kevin Gerson.
She is also looking at the appropriations process—the measure could end up included in an end-of-year spending package—and the NDAA as possible vehicles.
"We are working with the relevant committees to prevent the Trump Administration from needlessly putting Nevadans and all Americans in danger," Gerson said.
This article was updated on June 17, 2020, at 5:09 p.m. to include that Sen. Catherine Cortez Masto's nuclear testing bill is expected to be introduced shortly.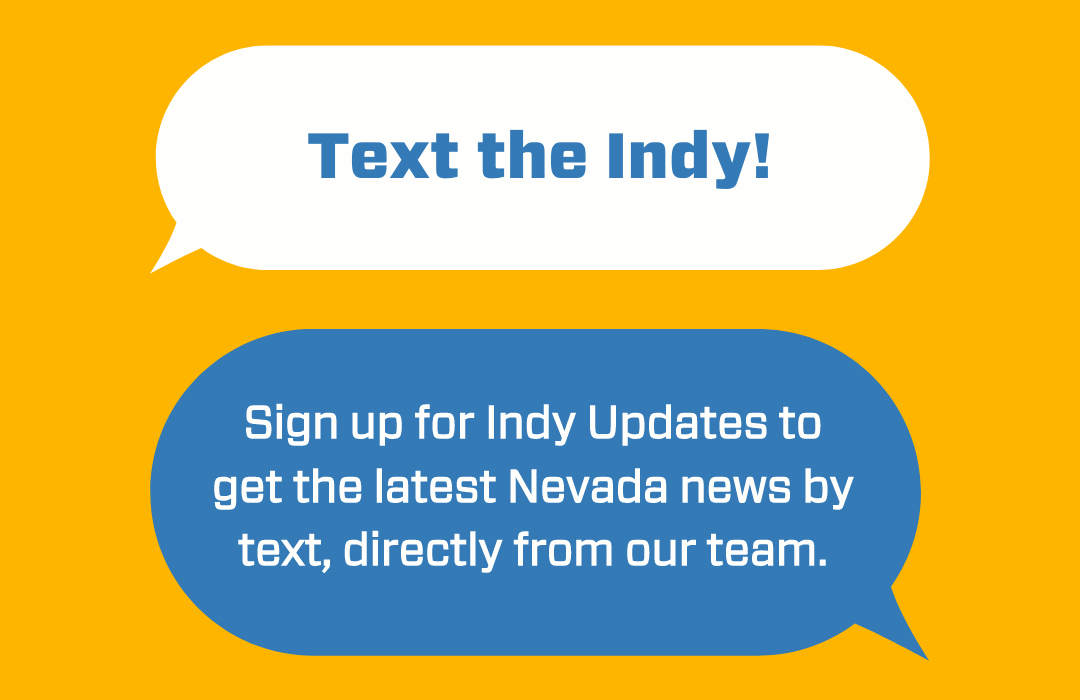 Featured Videos
Comment Policy (updated 4/20/2021): Please keep your comments civil. We reserve the right to delete comments or ban users who engage in personal attacks, use an excess of profanity, make verifiably false statements or are otherwise nasty. Comments that contain links must be approved by admin.