Cortez Masto: The immigration system is broken and it must be fixed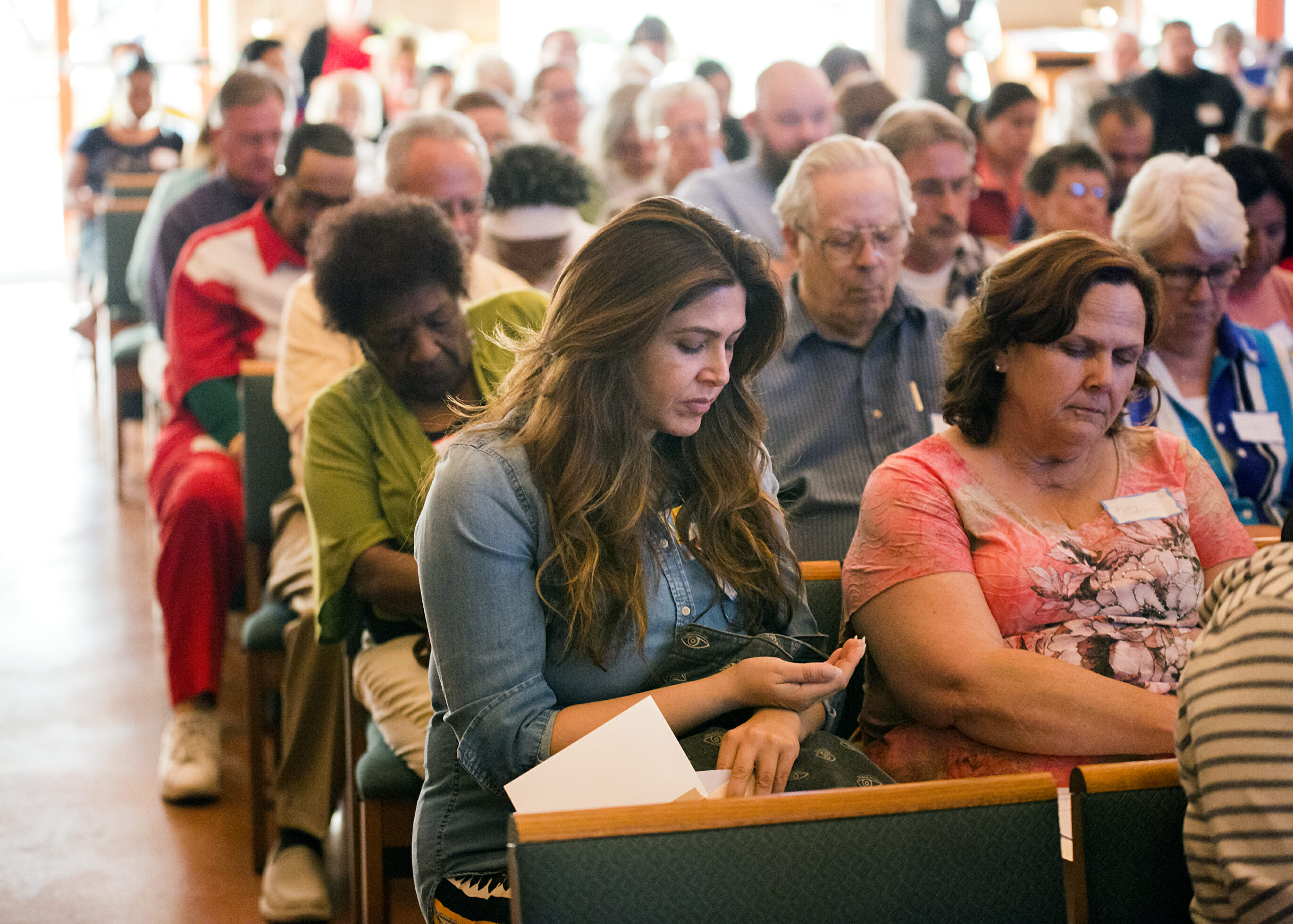 This story has been translated from Spanish and revised from its original version for clarity and length.
Democratic Sen. Catherine Cortez Masto brought Nevadans up to speed on the latest developments in the immigration debate in a forum this week focused on calming fears and getting the community involved on the issue.
The "Immigration Civic Academy" held Monday at All Saints Episcopal Church in Las Vegas was organized by Nevadans for the Common Good, a coalition of more than 40 churches, institutions, nonprofit and nonpartisan organizations that aim to educate and improve the quality of life for Nevadans.
Cortez Masto said that despite seeing how the country has evolved on immigration issues, there is still a lot to be done.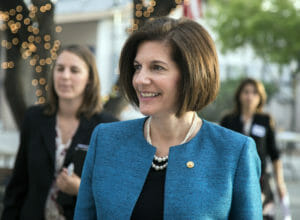 "Change starts from having a dialogue about the immigration system, but it's broken and we need to fix it," said Cortez Masto, who has been appearing at public events in Nevada while Congress is on an 11-day break. "The key is to work together to find ways to create a comprehensive immigration system that meets our current needs."
The senator said the reason why farmers, chambers of commerce, business owners and many other people support comprehensive immigration reform isn't only because jobs need to be filled, but also because many immigrants are contributing to the state's economy.
Cortez Masto argued that immigrants are not generally criminals.
"They're working hard and coming to our churches," she said. "The kids are smart, hard-working, getting an education."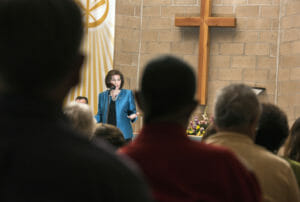 The senator told attendees that at a federal level, efforts are focused on helping young DREAMers, including legislation that protects their personal information from being used against them.
Cortez Masto said she continues to work on passing legislation to revoke the executive orders signed by the Trump Administration which aim to provide a path for mass deportations, citing the first bill she introduced after taking office as senator. She also added that there is support from both Republicans and Democrats to follow up on the Bridge Act, a proposal to extend benefits for so-called DREAMers.
"The senators who introduced it, Dick Durbin, who is a Democrat, and Lindsey Graham, a Republican, are working a lot to have enough bipartisan support to make sure it's presented," she said.
Close to the community
Agatha Ramirez, who is part of the leadership team of Nevadans for the Common Good, said she took the initiative to organize the meeting because she saw the need not only among immigrants who attend All Saints Church, but also throughout the country.
"I have friends who come here and they have shared their fear with me," she said. "Some have made the decision to leave before being deported, they're concerned about their future and the future of their children, who were born here."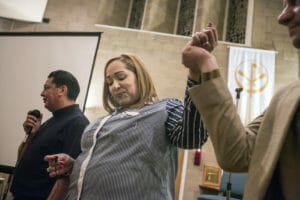 A man who has lived in Las Vegas for 17 years and who asked not to reveal his name because he's an undocumented immigrant said he went to the event looking for a solution for his family, but that he didn't find any particular answers.
The man, who works in construction, said that the senator's message about supporting immigrants was good, but he still doesn't know what will happen with cases such as that of his daughter, who is a DREAMer.
"I saw that solving this issue isn't up to Senator Catherine, but that Congress has to decide on that," he said.
Dolores Montaño, a native of Mexico City who owns a house and office cleaning business in Las Vegas, said that this type of event is necessary because lack of information creates fear in people.
Montaño, who has lived in the United States for the past 12 years, said that the meeting was a good opportunity for the senator to really learn how much fear immigrants live with.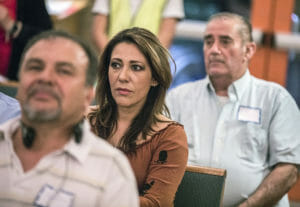 "Her voice counts a lot, because she can do something in Congress and be a ray of hope for all of us. This country is made by the diversity of its immigrants, regardless of their legal status. This country is my home and I will protect it with my life," she said.
Robert Hoo, a community organizer for Nevadans for the Common Good, said that in addition to providing up-to-date information to the community, they hope other organizations in Nevada put together events similar to the "Immigration Civic Academy" where an open dialog about immigration can continue.
Comment Policy (updated 4/20/2021): Please keep your comments civil. We reserve the right to delete comments or ban users who engage in personal attacks, use an excess of profanity, make verifiably false statements or are otherwise nasty. Comments that contain links must be approved by admin.