Cortez Masto posts record $7.5 million in second quarter fundraising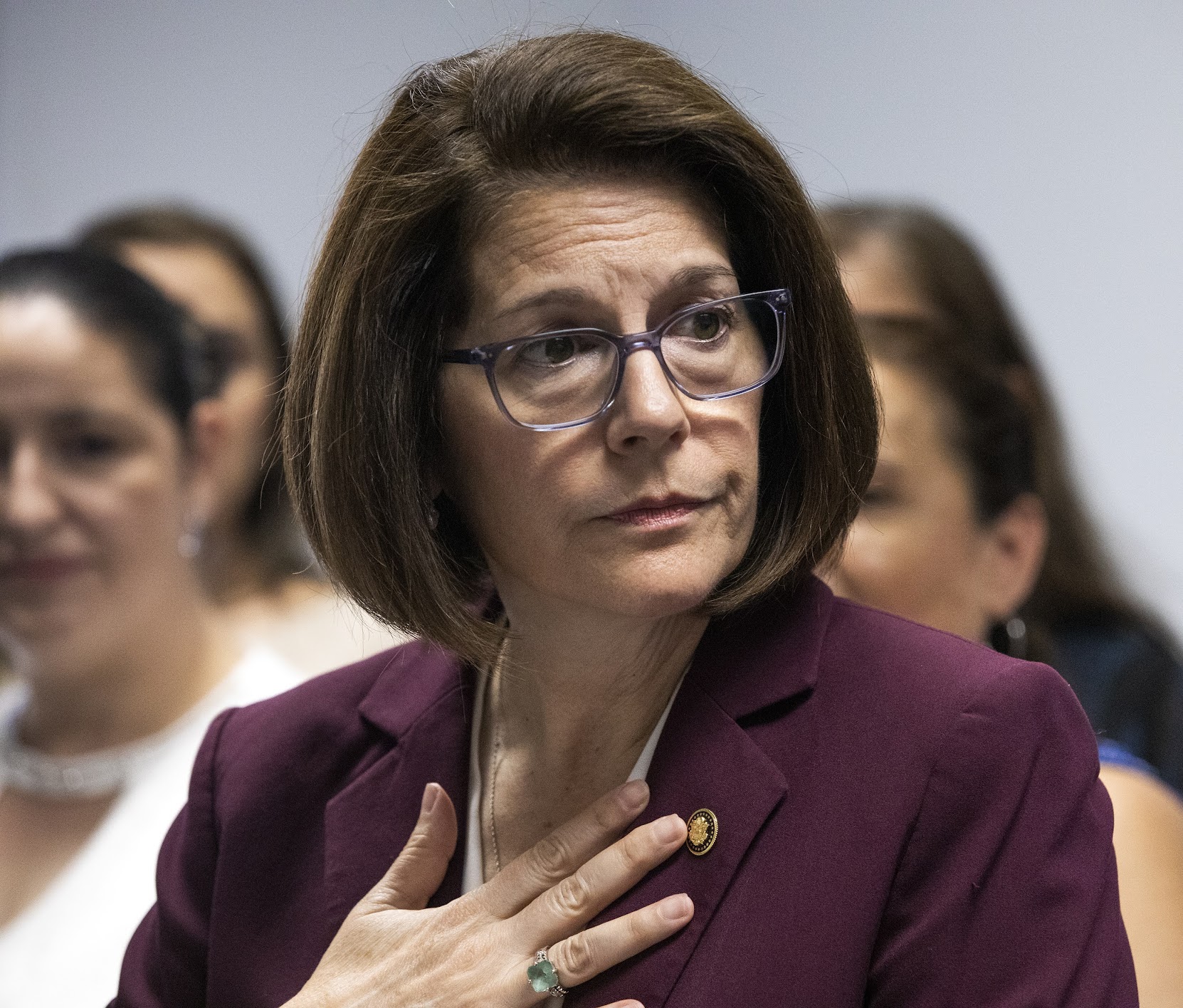 Democratic Sen. Catherine Cortez Masto raised more than $7.5 million during the second quarter of 2022, pushing her cash on hand to nearly $10 million, her campaign announced Thursday.
With that amount raised, Cortez Masto posted a second quarter fundraising record for any U.S. Senate candidate in Nevada, another quarterly fundraising record after she previously pulled in a first quarter record of more than $4.4 million.
Cortez Masto's campaign also touted significant support from small dollar donors during the second quarter, saying 97 percent of campaign contributions were $100 or less.
The record fundraising total confirms the competitive re-election fight Cortez Masto faces against former Nevada attorney general and Republican nominee for U.S. Senate Adam Laxalt.
In recent months, Cortez Masto has spent millions of dollars to blanket airwaves with television advertisements in English and Spanish touting her work as a senator and, before that, as Nevada's attorney general.
Meanwhile, Laxalt's fundraising efforts and spending have lagged far behind Cortez Masto, who, through late May, had raised roughly $14 million more than Laxalt since the start of last year. But both candidates have benefited significantly from outside groups spending millions of dollars supporting their candidacies and attacking their respective opponents.
The Democratic Super Majority PAC has reported spending more than $1.7 million to support Cortez Masto this cycle, while Republican super PAC Club For Growth Action has spent more than $1 million to boost Laxalt's odds in the race.
During the second quarter, Cortez Masto's more than $7.5 million in fundraising included $3.6 million she reported raising during the state's pre-primary period from April 1 through May 25, while the remaining funds were raised during the rest of the quarter, ending June 30.
Additional details of Cortez Masto's fundraising and spending during the quarter are expected by July 15, the deadline for submitting her next campaign finance report to the Federal Election Commission (FEC).
Cortez Masto's seat is considered one of just a few of highly-competitive U.S. Senate contests that will determine control of Congress's upper house following the midterm elections. The Cook Political Reportrates the Nevada Senate race a "toss-up," alongside U.S. Senate races in Arizona, Georgia, Pennsylvania and Wisconsin.