Could a more inclusive workforce emerge from the ruins?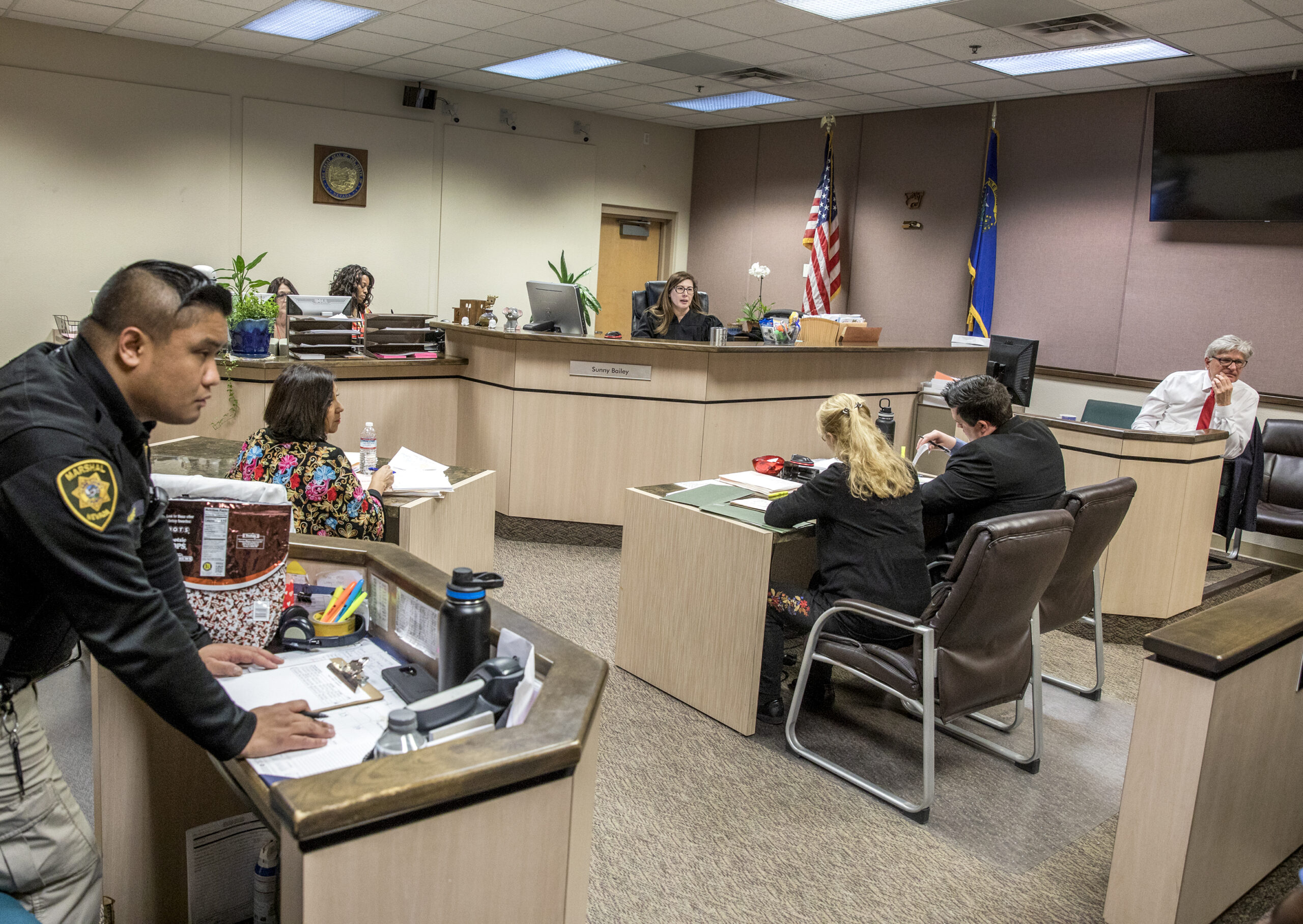 As we know, the coronavirus pandemic has devastated Nevada's economy and many of its workers. The pandemic has revealed pre-existing fissures in the state's workforce delivery system that have failed our community's most vulnerable members. However, the public health care crisis has presented Nevada's public and private leaders with an opportunity to reimagine Nevada's workforce system and create a more inclusive workforce, particularly for those with intellectual and physical disabilities.
April is National Autism Awareness Month. While Nevada has made strides in recent years, including increases in funding to reduce wait lists for autism therapy, we continue to observe gaps in services and limited opportunities for individuals with autism – particularly regarding access to robust, high-quality pathways that lead to employment opportunities.
Data reveals that socioeconomic outcomes for individuals with cognitive disabilities (including autism) are significantly different than those for their counterparts without disabilities.
"[Nationally], employment rates among people with disabilities are very, very low: Only 40 percent of adults with disabilities in their prime working years (ages 25-54) have a job, compared to 79 percent of all prime-age adults." Locally, the employment rate for Nevadans with cognitive disabilities (aged 16-64) is 32 percent, while that of individuals without a disability is 74 percent.
Nevadans without disabilities earn, on average, $47,500 – nearly twice that of their counterparts with cognitive disabilities who earn $25,200, which is a 61.3 percent difference in average earnings. The income gap, which is the difference in annual mean earnings from work between individuals without disabilities and individuals with cognitive disabilities in Nevada, is $22,300. This means that Nevadans with cognitive disabilities earn roughly $1,858 per month less, on average, than those without disabilities.
Low employment rates and low(er) wages translate into higher rates of poverty. The poverty rate for individuals without cognitive disabilities is 11 percent compared to almost 30 percent for individuals with cognitive disabilities – reflecting a poverty gap rate of almost 19 percentage points!
To reduce unemployment and poverty rates among individuals with autism (and other cognitive disabilities), we must reimagine pathways to work and create a more inclusive workforce. We can begin by re-imagining post-secondary pathways for students with autism as soon as we can (and no later than the age of 14, per the Individuals with Disabilities Education Act). This will require that we revisit current practices in high school and create more robust and meaningful pathways. One way to do this is by redoubling efforts to encourage students with autism to consider participating in career and technical education (CTE) programs. Research finds "positive outcomes for students who take Career and Technical Education (CTE) courses. Involvement in these programs results in students being twice as likely to obtain full-time jobs after high school than students not involved. CTE program involvement also results in higher pay and a higher high school graduation rate."
These positive outcomes hold true with students with disabilities. In Nevada, in 2016-2017, the overall graduation rate was 80.9 percent, and the graduation rate for students with IEPs ("individualized education programs" – which are mandatory plans for students who receive special education services), was 64.7 percent. However, the graduation rate for all CTE students was 91.2 percent and the graduation rate for CTE students with IEPs was 82.4 percent. In other words, the graduation rate for CTE students with disabilities was higher than the overall Nevada graduation rate. Unfortunately, participation in CTE programs among students with IEPs has declined: In 2018-2019, only 8.5 percent of CTE students had an IEP, compared to 10.3 percent of the overall student population.
Several of the CTE programs align with high-skill, high-wage, in-demand occupations (e.g., medical assisting, information technology, animation, etc.). Participation in these programs varies, according to Nevada Department of Education data. For example, enrollment of students with an IEP hovers at 10 percent in the education, hospitality, and human services CTE program and 8 percent in information and media technologies. Enrollment is higher (9-10 percent) in the information technology service and support, animation, web design and development, and digital game development programs. Transition specialists, school counselors, and special education teachers should strengthen efforts to encourage students with autism to consider CTE programs and educate parents about these opportunities. Our leaders should also explore ways to connect students with autism to internships and work-based learning opportunities: the most recent Nevada Department of Education work-based learning report indicated that less than 7 percent of students with IEPs participate in work-based learning opportunities.
Additionally, we must undergird conversations about pathways and specific programs with pre-employment transition services. Federal law states that any student (aged 16-21) with an IEP is eligible for pre-employment transition services (pre-ETS). Pre-employment transition services include job exploration counseling, counseling regarding postsecondary education and training programs, instruction in self-advocacy, work-based learning experiences, and workplace readiness training. Yet, in Fiscal Year 2019, Nevada's Bureau of Vocational Rehabilitation (BVR), which sits in the Department of Employment, Training and Rehabilitation (DETR), provided pre-employment transition services to only 904 students, short of its goal of 1,898 students, and significantly less than the roughly 8,000-9,000 students with IEPs (in grades 11-14) who are eligible for these services; (in other words, only 10 percent of Nevada's eligible students were served by our state's rehabilitation agency). Over the past year, our team has spoken with several parents who have children with autism about transition pathways and employment opportunities challenges. Some of these students were not among the ten percent who received pre-employment training services; and others were never connected to transition services prior to graduating.
We may want to reimagine a more inclusive workforce by leveraging the lessons learned from the pandemic. As many have noted, remote work is here to stay, having "gained a larger permanent presence in our lives." This pivot to remote work now presents new and expanded opportunities for individuals with autism (and other disabilities). As Forbes contributor Marcy Klipfel wrote, "These months of remote work have in some ways been a great equalizer. All this opens the door to more possibilities for people with disabilities, especially if the current trend around remote work continues as we predict. […] Enabling people with disabilities to work remotely offers the opportunity for them to either establish or leverage an existing setup that meets their needs and enables them to contribute successfully. And what used to be a potential impediment in a physical office may not be in a remote environment. After months of people working at a kitchen table with home-schooled kids, roommates and spouses interrupting, barking dogs and cat cameos, an employee having a personal care assistant or needing longer breaks several times a day no longer seems out of the ordinary." (Here we note that the opportunity to expand employment options for workers with autism or other disabilities is one more reason Nevada must provide universal broadband).
By way of an example, we highlight a quality engineering firm, Ultranauts, which employs "cognitively diverse" teams, "75 percent of whom are on the autism spectrum." Profiled last year as a company that was working remotely even before the pandemic struck, Ultranauts follows a "distinctive set of policies and practices to promote diversity and inclusion among employees," and eliminated those that prevented individuals from contributing in the workplace. In recent years, several other companies (e.g., Microsoft, JPMorgan Chase, etc.) have started programs to recruit and employ workers with autism.
The last year has challenged the way we do business, the way we interact, and the way we work, and the way we learn. Many of our families are still picking up the shattered pieces of their lives amidst the ruin that lay at their feet. However, if out of the ruins of despair, we can revisit old practices and reimagine a more inclusive workforce that provides individuals – including those with autism – an opportunity to bring their best selves to the workplace and participate more fully, then all will not be lost. In fact, we might even create a stronger workforce and healthier economy.  
Nancy Brune is Executive Director of the Guinn Center. Meredith Levine is the Center's Director of Economic Policy.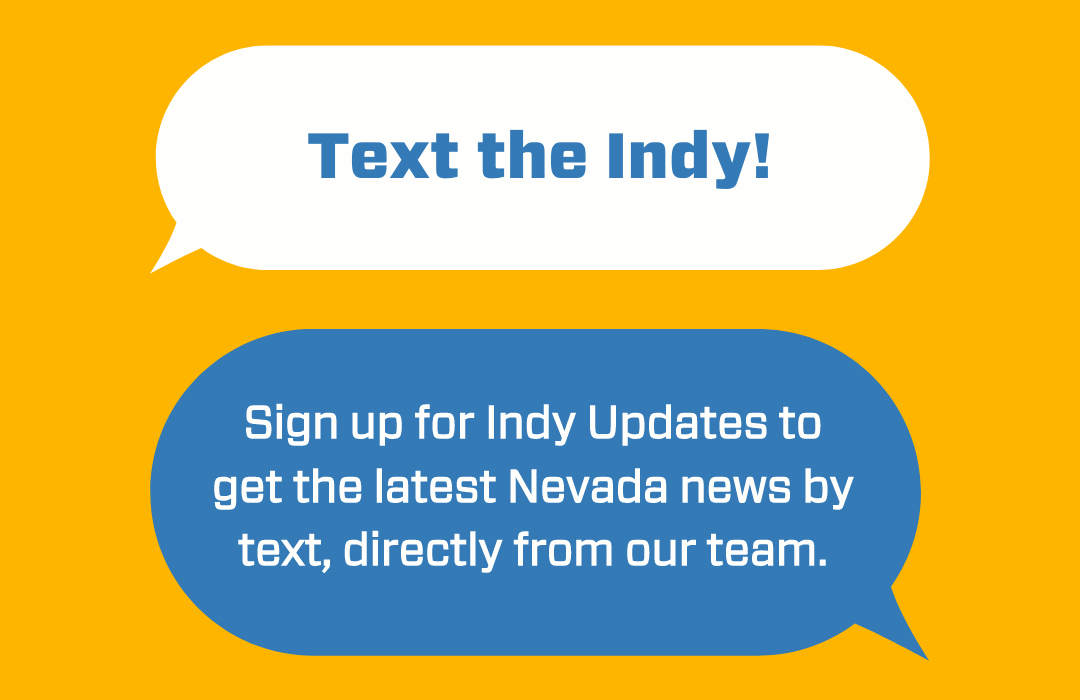 Featured Videos
Comment Policy (updated 4/20/2021): Please keep your comments civil. We reserve the right to delete comments or ban users who engage in personal attacks, use an excess of profanity, make verifiably false statements or are otherwise nasty. Comments that contain links must be approved by admin.