Could tiny home communities be the savior of Nevada's housing market?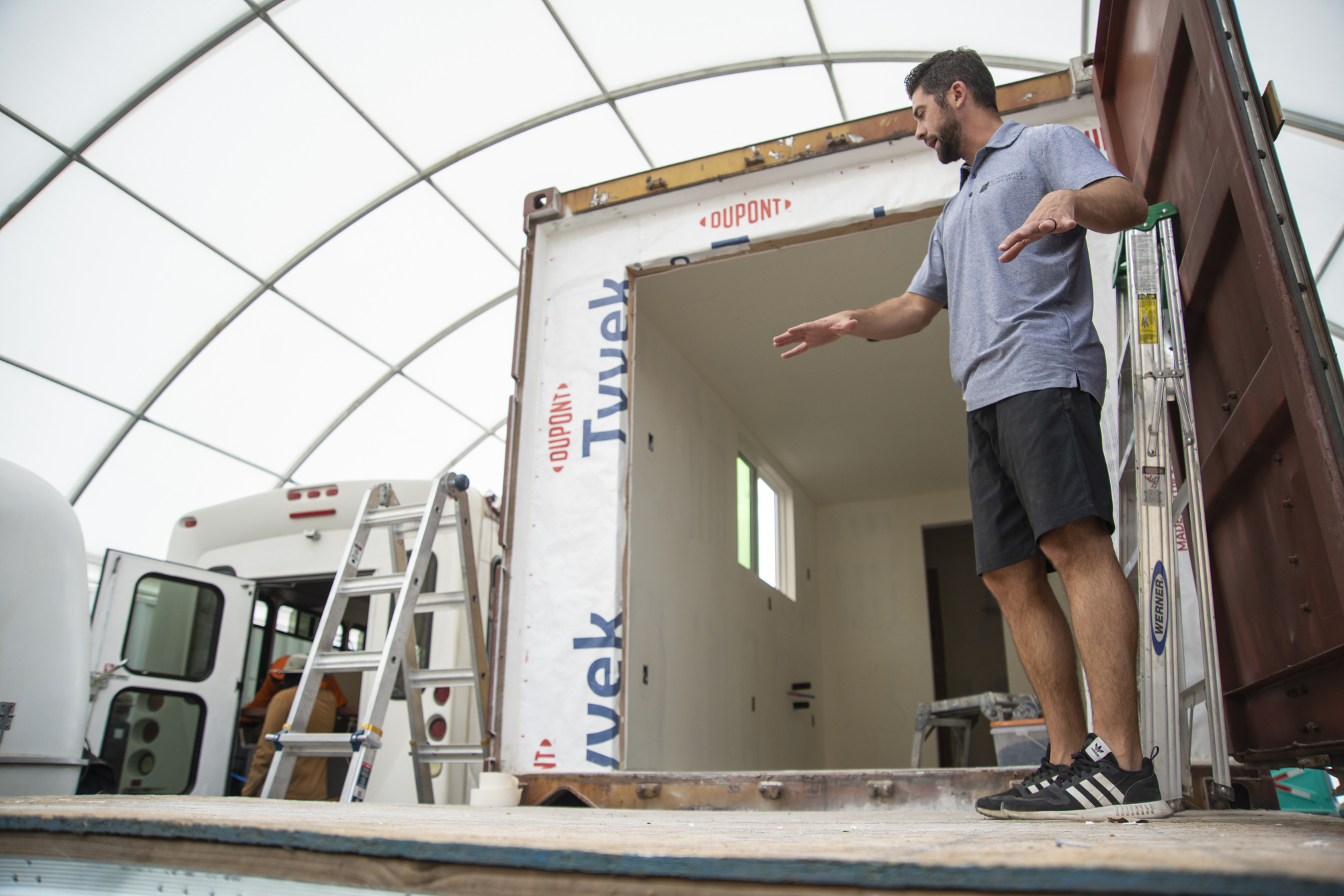 Houses surrounding a cul-de-sac and areas of neatly trimmed grass form an idyllic suburban neighborhood, with enough room for parked cars, a fire pit and maybe even a community gym or play area.
But this is no ordinary neighborhood. All the houses are tiny, and some are on wheels.
Envisioned by Ash Mirchandani, founder of the Tiny Homes Association in Nevada, this community might soon become a reality, if discussions from a recent roundtable meeting the association held in June move forward. Partner builders, treasurers and bill sponsor Sen. Dallas Harris (D-Las Vegas) discussed the next steps of SB150, a law passed by the Legislature in 2021 as a way to help mitigate the housing market crisis.
The new law requires a county with a population of 100,000 or more (Clark County and Washoe County), or a city with a population of 150,000 or more to designate zoning districts where tiny houses could be located as a secondary unit on a property, a single-family home or as part of a tiny house park.
Smaller cities are required to designate zoning districts that could accommodate tiny houses in at least one of the three settings.
"What I'm looking to do here is to allow those who like to build one … or who would like to put it in their backyard, I would like to give them the option," Harris told The Nevada Independent when the bill was first introduced.
She added that the zoning districts will help increase homeownership during the housing shortage and improve density in established neighborhoods.
The law does not take effect until Jan. 1, 2024, but builders and contractors have already started to plan for the future of Nevada's communities. The Tiny Homes Association has proposed to transform the Silver State into the "gold standard" for highly efficient tiny homes.
The association's recent roundtable discussion focused on the proposal for a revolving fund through the state's Home Means Nevada Program – a nonprofit organization for homeowner assistance that receives funding from American Rescue Plan dollars. With an initial $10 million in one-time government funding, the group wants to build and sell 50 tiny homes for under $200,000.
The revolving fund allows for them to use the profits to create more homes, completing the cycle in nine months. The goal is for 500 tiny homes to be built within the next 10 years that will "provide affordable housing to over 2,000 people," Mirchandani said.
So just how tiny is a tiny home? Many are around 400 square feet, but still include a bedroom, kitchen and bathroom. Similar to an RV, tiny homes have working utilities and a sink, stove, shower and more. Some tiny homes even include a top floor balcony or a second bedroom.
The fresh interest in tiny homes comes as the median price of a single-family house in the Las Vegas area has surged to a high of $482,000 in May compared with $395,000 just one year earlier, according to The Las Vegas Realtors Association. That's a 22 percent increase.
"The areas that would be the best for these kinds of projects are low-income areas where home ownership is very low," Mirchandani told The Nevada Independent. "We want to increase home ownership and we want to give folks that are priced out of the market a chance to own their own home."
Tiny homes are viewed as a potential solution that could cut the housing price by 60 percent, roundtable attendees said. Even then, skeptics caution that tiny houses are only part of a larger solution needed to address the demand in the housing market.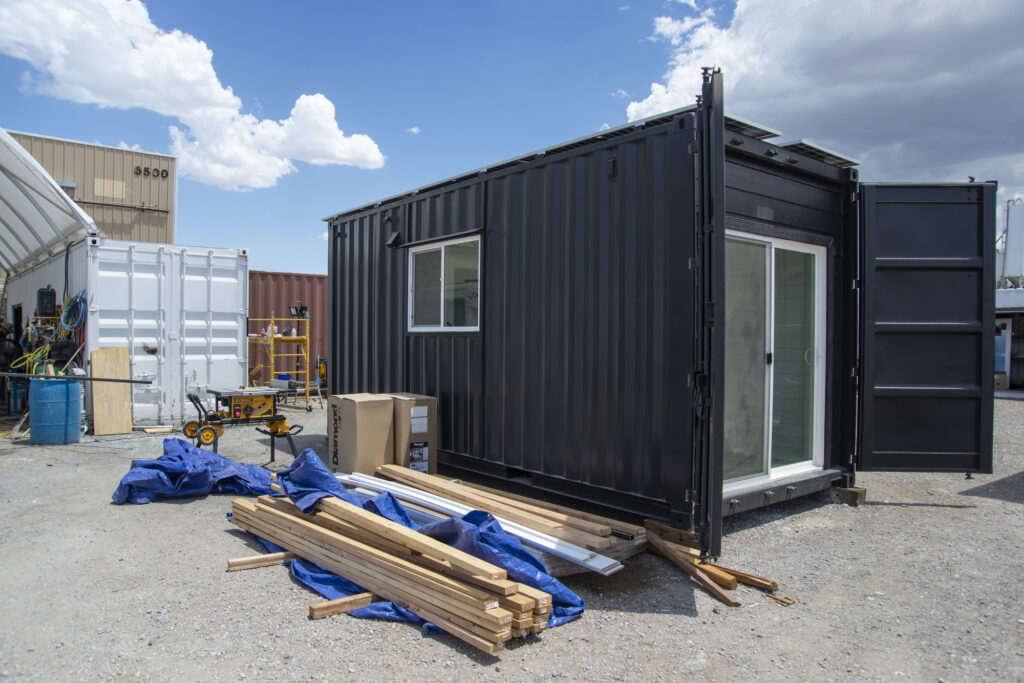 Growth of the tiny home movement
Tiny home living has been around since well before SB150, with examples ranging from Ancient India to Gypsy wagons in the 1800s, as an alternative to the traditional standards of society.
"A lot of people are desiring to live in tiny home communities which often encourage multi-generational living for mutual support, the sharing of gardens, meals, activities, art, skilled trades, and promoting a sense of family, of belonging somewhere where they matter," said Janet Thome, founder and president of Tiny House Alliance USA.
For young adults transitioning to their life of independence or families looking to downsize, tiny homes can be an opportunity for those looking for something different. Years ago, McMansions – excessively large homes that are mass-produced – became a trend throughout the United States.
But critics have questioned the quality and necessity of such large homes, and tiny homes have offered a way of rejecting modernity and embracing simplicity and minimalism. For some, it is even a way to connect to a more nomadic lifestyle.
With the help of the hit reality show "Tiny House Nation," tiny home festivals have become a traveling attraction. Professional builders are not the only ones constructing these homes — people of different age groups are building their very own tiny homes that allow for their individual touch. They are posting their building process and lifestyle on YouTube, such as on the channel "Living Big In a Tiny House."
"I went to a tiny home fest in San Diego that was held about three months ago," Mirchandani said. "I was blown away. What I was expecting is a bunch of trailer homes, but what I saw was very modern, very typically pleasing homes; energy efficient, less water consumption, great spaces."
California, Colorado, Arizona and Texas are just a few states that have adopted tiny living and event showcases. By creating HUD homes – a foreclosed property up for sale by the U.S. Department of Housing and Urban Development – and by implementing certification standards, tiny homes are being seen as a regular household. Formed in 2018, Back Porch Homes has been designing and constructing tiny homes in Southern California.
"So we try to engineer our products to maximize the efficiency of the unit from both a livability standpoint and a material standpoint," said Lance Duke, director of sales at Back Porch Homes.
Last year, the company brought its tiny homes on wheels to the Las Vegas Home Improvement and Backyard Living Expo.
Tiny homes have already formed on both ends of the state. In 2019, a tiny home community started to sprout in Fergusons Downtown. Then in Reno, Northern Nevada Hopes started the Hope Springs Project, providing tiny transitional rehabilitation homes and wellness resources to those in need.
Far Out Tiny Homes is another custom home builder that worked on SB150. Last year, they spoke on behalf of the tiny home industry during a legislative meeting.
Owner Jilan Wise, who has designed and lived in tiny homes, also created YouTube videos informing future tiny home owners about how it is "attainable housing."
Tony Lopez, founder of Alternative Living Spaces, has also used YouTube as a main source to spread the word about tiny houses – including a free training for people building their own tiny home.
Putting his own twist on the homes, Lopez builds the tiny homes as well as offices out of shipping containers. His facility in Las Vegas ships out to areas such as Pahrump and Arizona.
Rebuilding Green, a partner of the Tiny Homes Association in Nevada, tries to provide living alternatives to those who have faced the consequences of the housing crisis, such as seniors. Tiny home design may vary based on manufacturer.
"It's not your typical stick-built tiny house," said Felisa Benton, founder of Benton Custom Home Furnishing and partner of the Tiny Homes Association. "They are placed on foundations and we are able to place them on wheels as well as their metal construction."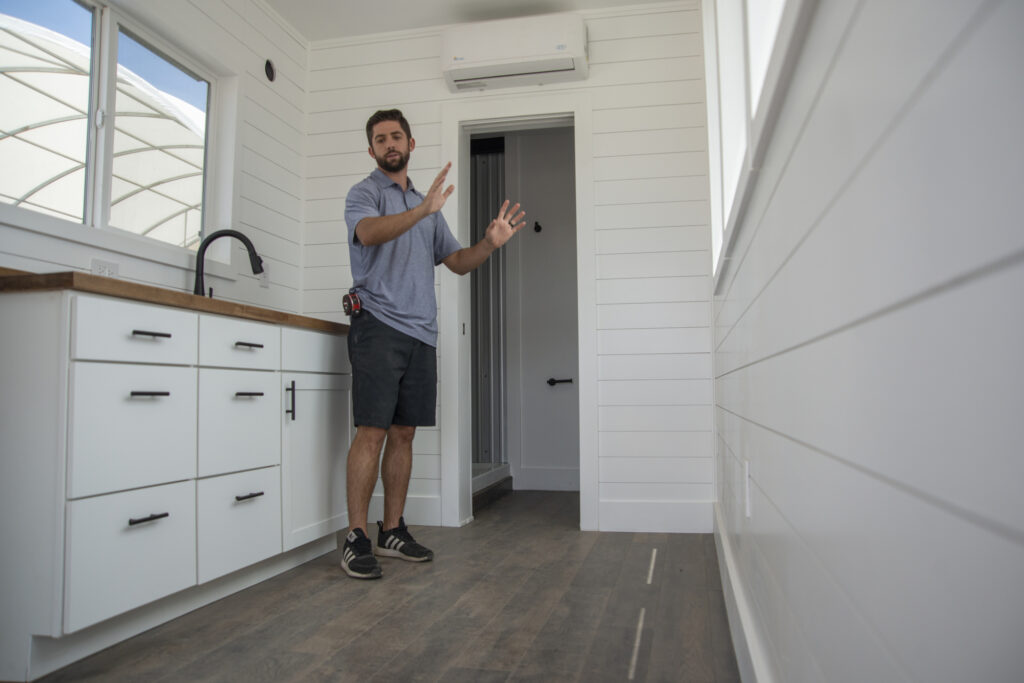 Pushback on the effectiveness of tiny homes or "Gadgets for Millionaires"
Despite renewed interest in tiny homes given the affordability crisis gripping many parts of the nation, not everyone agrees they're the most effective solution.
"The tiny houses can be extremely chic, trendy, fashionable, beautifully designed," said Steffen Lehmann, a German-born architect and executive director of architecture at UNLV. "And these, of course, are gadgets for millionaires. I mean they don't really do anything about the crisis, the climate crisis we're enduring and what we do about how the cities should evolve and grow in future."
As a founding director of the Cluster for Sustainable Cities in the United Kingdom, Lehmann offers a similar alternative: small lot subdivisions — single-family homes built on plots of land smaller than typical lots.
Implementing small lots can allow more room for homes to be built closer to urban areas. One of the biggest factors in building a sustainable home or community is density, such as three- or four-story houses with cross ventilation that does not require full-time air conditioning, Lehmann explained.
Additionally, there is a fear that tiny home villages might be neglected and turned into traditional trailer parks. Lehmann said he worries that "they could become the trailer parks or the slums of tomorrow."
A glimpse into what will become of Nevada's housing market and communities
Harris and the Rebuilding Green team are trying to rebrand the image to avoid that feared scenario. By adding parks and a gym, they want to make tiny home districts a modern community space.
"But at the moment, the tiny homes are the prefab one-story cabins that are looking like the romantic idea of the one-story hut in the forest," Lehmann said.
Whether trying to imitate the nomadic lifestyle of late author Henry David Thoreau or trying to find a new living situation, the main goal of people looking into tiny houses in Nevada is to find an alternative to the difficult housing market.
"In itself tiny homes are not a solution," said Christine Hess, executive director of the Nevada Housing Coalition, who testified in neutral on the bill. "However, they're part of a comprehensive solution."
Hess also described how "we need to think about not just more housing, we need the right housing." Although the bill implements zoning districts for these communities, it does not require all tiny houses to be permanent — it allows for citizens to place their tiny home in different areas, which they weren't previously able to do.
"Tiny homes are just one piece of the affordable housing conversation because it has the ability to build equity and access to the market for those who otherwise wouldn't be able to afford a single-family detached, typical … white-picket-fence-type house," said Amanda Moss, senior director of government affairs at Southern Nevada Home Builders Association.
Tiny homes may not be the sole solution to the housing crisis, but proponents say they at least provide an alternative until other initiatives are in place. For now, the Tiny Homes Association is still working on logistical details, but they plan to begin construction next summer if their proposal for funding gets approved. They plan to start in Clark County, then expand across the state, including in rural areas.
"Because of the housing pricing going out of control, people are looking more at these alternatives," Mirchandani said. "When I went to the fest in San Diego … I saw a cross-section of people from every race and every community out there looking at these homes, and everybody was like, 'Wow, we didn't know this kind of product exists.'''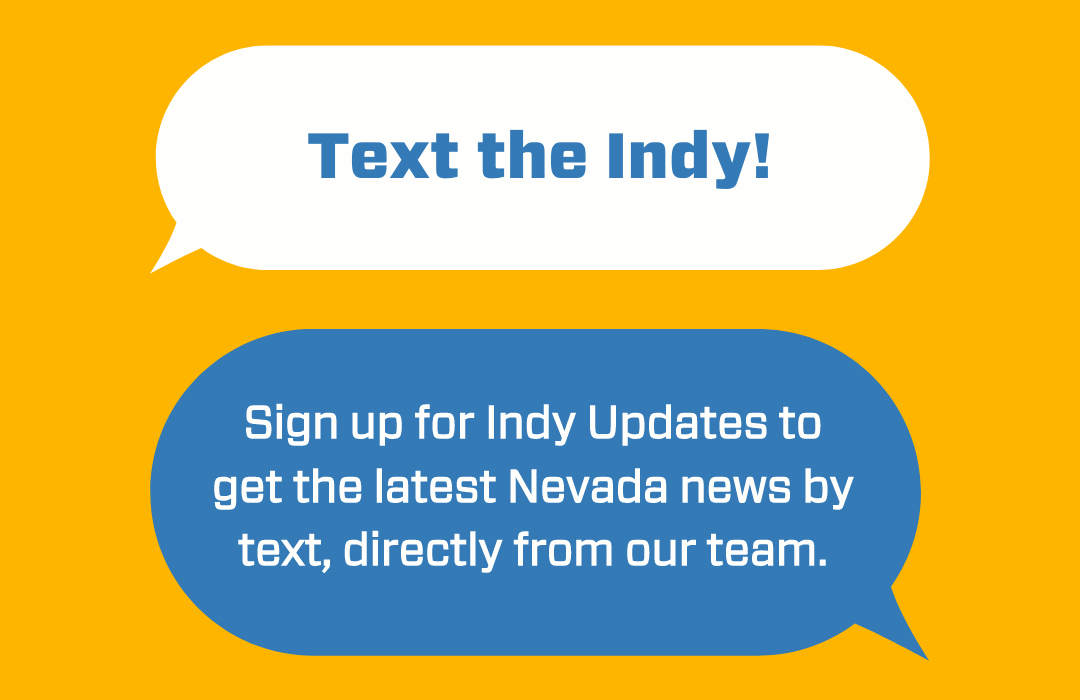 Featured Videos