Court rules in favor of Lyon County church, stops state from imposing further capacity limits on churches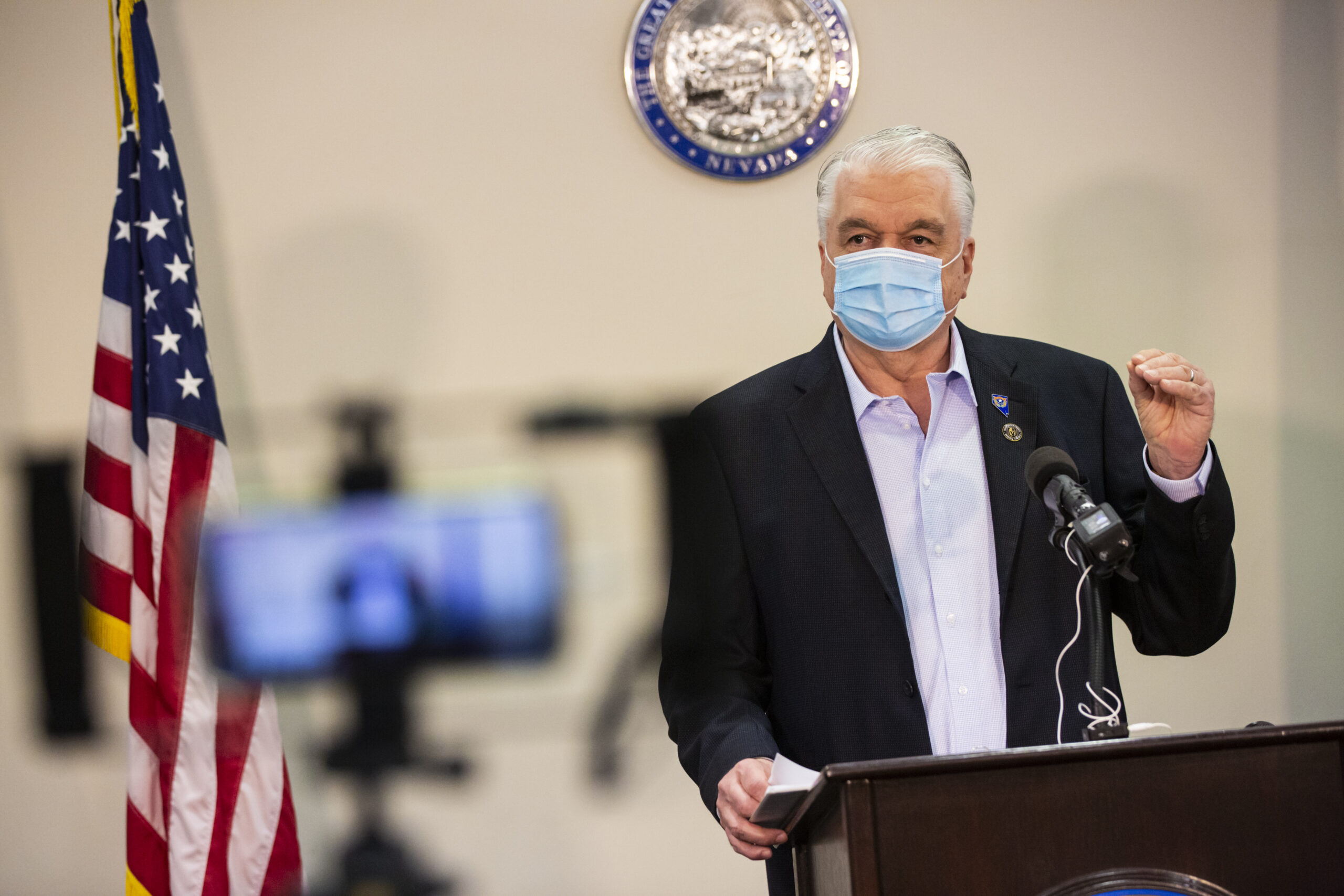 A three-judge panel of the Ninth Circuit Court of Appeals ruled unanimously Tuesday in favor of a Lyon County church that argued Gov. Steve Sisolak's pandemic restrictions on places of worship were a violation of the First Amendment, reversing a lower court's ruling and prohibiting Sisolak from imposing further restrictions on churches.
The lawsuit, filed the same day that President Donald Trump said houses of worship are "essential services" and told governors to open them, challenged the section of Sisolak's emergency directive from late May that imposed a 50-person cap on indoor, in-person services in houses of worship.
Though that directive is no longer in place, the judges noted in the decision that "Governor Sisolak could restore the Directive's restrictions just as easily as he replaced them, or impose even more severe restrictions."
Sisolak's current directive limits houses of worship to less than 25 percent of the fire code capacity or 50 people, whichever is less, while other entities, including casinos, have only a 25 percent limit without a maximum head count.
The plaintiff, Calvary Chapel Dayton Valley, argued that the directive violated the First Amendment's Free Exercise Clause, which grants freedom of religion and religious practice, because communal gathering of members under one roof "is central to [its] expression of [its] faith in Jesus Christ." It also argued that churches were treated unfairly compared to some secular gatherings, including casinos, restaurants, bars and protests.
The decision stated that instead of the 50-person limit on church services, the government could have imposed limitations on churches similar to other entities, such as the 50 percent capacity limit for retail stores, while still achieving the directive's goal to slow the spread of COVID-19.
"For these reasons, Calvary Chapel has demonstrated a likelihood of success on the merits of its Free Exercise claim," the ruling reads. "It has also established that the occupancy limitations contained in the Directive — if enforced — will cause irreparable harm, and that the issuance of an injunction is in the public interest."
The decision reverses the District Court's decision and prohibits the state from imposing attendance limits on in-person services in houses of worship that are below 25 percent of the fire code capacity.
In a statement, Sisolak said that the state will comply with the order, but that he continues to recommend that worship services be limited to 50 people or less.
"The purpose of this Directive – and all of the directives the State has issued since the onset of this global pandemic – was and is to save lives and protect the health of the public. While we're disappointed by the Court's decision, we respect and will comply with this Order," he said in a statement. "I continue to encourage Nevadans to practice their religious faiths in a manner that is safe for them and their families, particularly with the upcoming holidays. I have often talked to Nevadans about my personal faith and I will continue to participate in virtual masses at this time."
The attorney general's office has not yet decided to file an appeal to the ruling or not, according to a spokeswoman for the office.
The U.S. Supreme Court ruled Tuesday in favor of a Catholic priest and rabbi in New Jersey and a church in Colorado — two cases also challenging pandemic restrictions on worship services.
Lyon County Church Decision 12/15 by Savanna Strott on Scribd
This story was updated at 6:01 p.m. on December 15, 2020 with information from the attorney general's office.
The Nevada Independent is raising $200,000 by Dec. 31 to support coverage of the 2024 election.
Tax-deductible donations from readers like you fund this critical work.
If you give today,your donation will be matched dollar-for-dollar.
Give + Get Matched
Featured Videos