COVID-19 hospitalizations, test positivity rate see slight increases after declines since April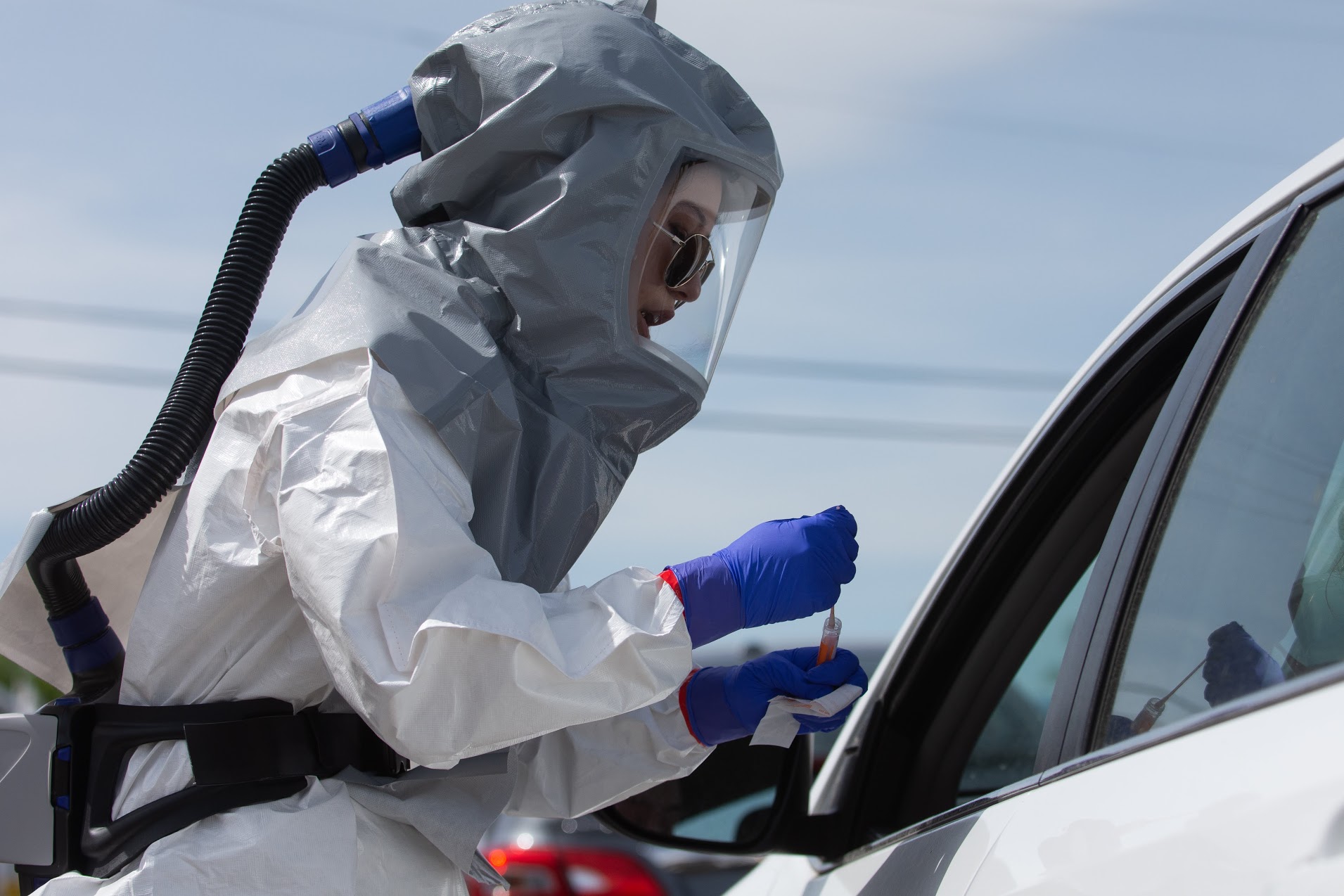 Two key COVID-19 metrics state officials used to determine it was safe to start reopening Nevada's economy have started to increase slightly this week after relatively consistent declines since April, the state's biostatistician told a state health panel on Tuesday.
Data show that the state's test positivity rate — that is, the total number of people who test positive for COVID-19 divided by the total number of people tested — increased for the first time on Tuesday, to 5.5 percent, after more than a month of consistent day-over-day declines. The data also show that hospitalizations of confirmed COVID-19 patients, the second metric for reopening, have increased consistently for four days for the first time since mid-April, with 199 confirmed COVID-19 patients hospitalized as of Tuesday.
At the same time, the Silver State is also seeing slight increases in the number of new positive cases reported each day, with a seven-day average growth rate in new cases of 1.8 percent.
Biostatistician Kyra Morgan, speaking to members of the Patient Protection Commission on Tuesday morning, attributed the uptick in new cases primarily to an increase in testing. In early May, the state was reporting 900 to 3,000 new tests a day. Now, it's more like 4,000 to 7,000, with a peak of 9,325 tests on May 25.
But an increase in testing doesn't fully explain the numbers. Morgan acknowledged that states are likely to see more cases as they lift stay-at-home restrictions, as Nevada has.
"A lot of that is due primarily to increased testing, and then also just an acknowledgment that a rise in cases is likely to occur as restrictions are lifted," Morgan said. "As of this morning, we started to see some of this effect on COVID hospitalizations."
At the same time, state officials are ramping up testing of individuals in congregant living facilities, including prisons. Department of Health and Human Services Director Richard Whitley told the commission that the state has tested 4,989 staff and inmates, with five inmates at High Desert Prison, eight employees at Lovelock Correctional Center and one inmate at Northern Nevada Correctional Center testing positive for the virus. In total, 28 staff and seven inmates have tested positive for the virus to date.
He said that the eight cases in Lovelock are thought to be associated with carpooling by staff and that the state's chief medical officer and epidemiologist put out a bulletin in response informing employees and employers about the risks of carpooling in the time of coronavirus. Lovelock, a tiny town of about 2,000 people, is about 90 minutes northeast of Reno, the nearest major population center.
Whitley said that the department is working with the Nevada State Public Health Lab to establish a plan to regularly test staff who work congregant living facilities, including hopefully testing the staff at nursing homes weekly.
Testing capacity does not, at this point, appear to be a problem for the state of Nevada, though. University Medical Center CEO Mason Van Houweling, who also sits on the commission, said that the hospital has the capacity to run 10,000 tests a day though they have not yet hit that maximum limit yet in a given day.
State officials also plan to at some point publicly provide the number of individuals who have tested positive for COVID-19 through an antibody test, meaning that they don't have an active infection of the virus but were previously infected and have built up antibodies to it. The COVID-19 data the state is reporting right now only reflect Nevadans who have tested positive for the virus through what's known as a PCR, or polymerase chain reaction, test of a sample taken through a nose swab.
However, officials noted that while antibody testing will give the state a better idea of the level of herd immunity that exists within the population — that is, the number of people who have been previously infected and are immune to the virus, therefore making it harder to spread — it is unlikely that the state has the kind of herd immunity needed at this point to control the spread of the virus.
Dr. Ihsan Azzam, the state's chief medical officer, noted that studies in New York and California have shown that only about 15 percent of the population have COVID-19 antibodies, when about 62 to 65 percent are thought to need to have antibodies in order to have herd immunity against the virus. Even then, it's not known what level of antibodies someone needs to prevent them from contracting the virus again.
Azzam said the state lab is evaluating the possibility of conducting antibody tests, also known as serology tests, among a random sample in Nevada, or evaluating the prevalence of antibodies among certain populations, such as health care providers or people inside correctional facilities. Washoe County is already conducting the state's first antibody study on a random sample of Northern Nevada residents.
"As of now, serology testing is under research and in the academic domain," Azzam said.
In addition to receiving updates from state officials on the COVID-19 situation, the Patient Protection Commission also established on Tuesday some of its priorities moving forward, after it was recently asked by Gov. Steve Sisolak to refocus its efforts on the state's long-term coronavirus response.
The commission in the coming months plans to tackle telehealth, the adequacy of health insurance networks, the state's COVID-19 testing and contact tracing infrastructure, and occupational health issues related to the novel coronavirus as people return to work. Out of those discussions, the commission can propose up to three bills for consideration during the 2021 legislative session.
This story and all others about the Patient Protection Commission are edited by Managing Editor Elizabeth Thompson and/or Assistant Editor Michelle Rindels. Sara Cholhagian, the commission's executive director, is in a relationship with Editor Jon Ralston.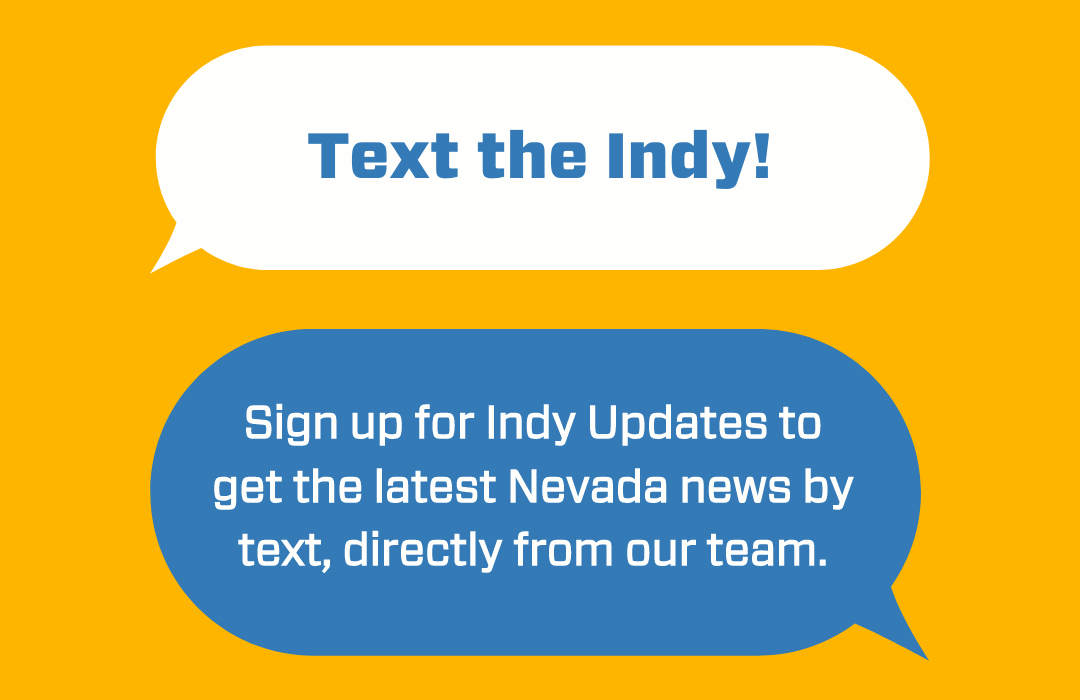 Featured Videos