COVID-19 infected Nevada with an identity crisis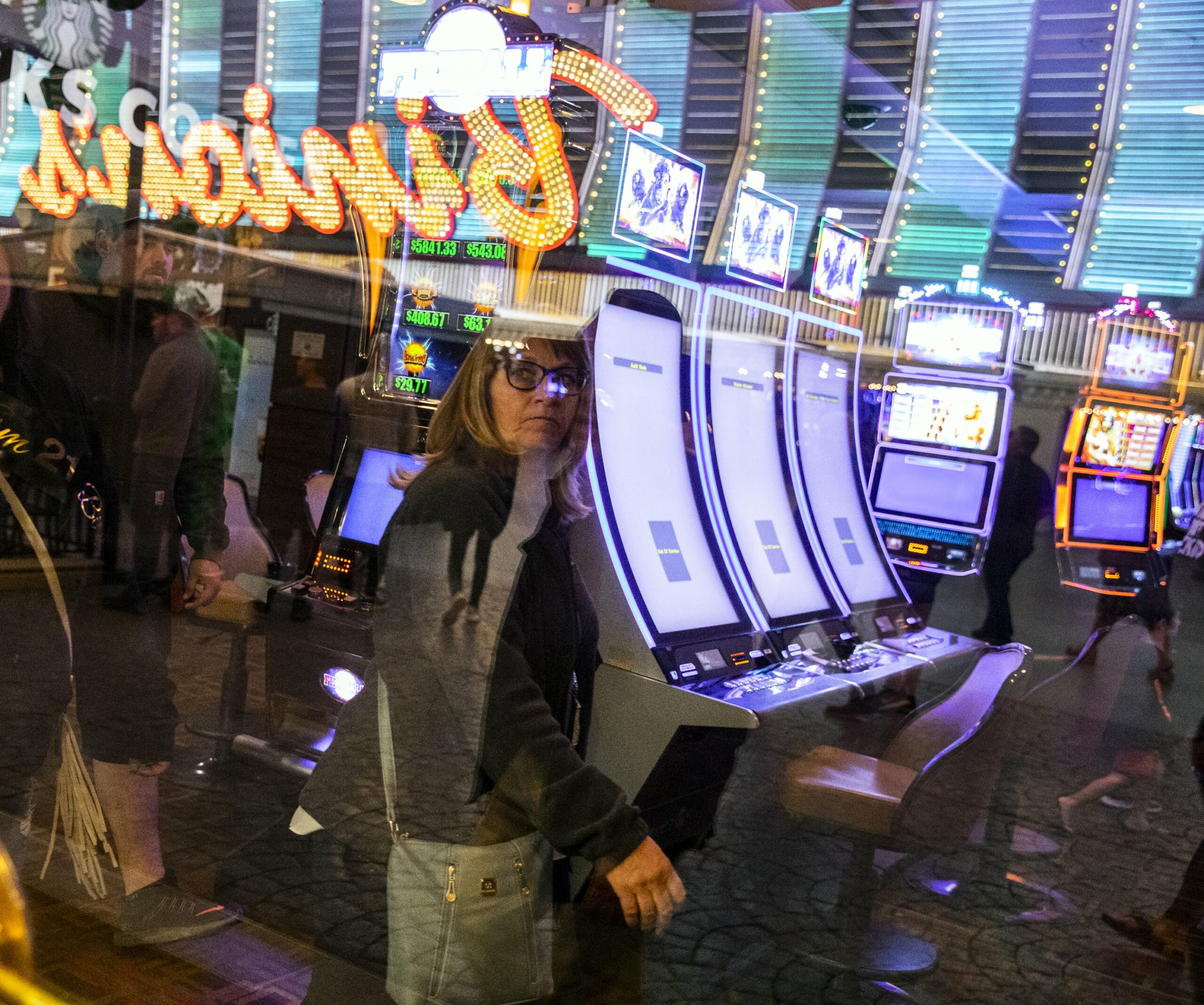 What do you do when the way you provide value to those around you no longer provides value? What do you do when the way you provide value to yourself suddenly loses all value?

These are questions that strike at the very root of the concept of self, of identity, of what it means to be. A big part of identifying who you are revolves around how you fit into the lives of those around you. A big part of identifying how you fit into the lives of those around you is by identifying the things you do that they value. Do you entertain them? If not, it's highly unlikely you'll add "being entertaining" to your concept of self, to your identity, to what it means for you to be in this world. But what if you were entertaining and, quite suddenly through forces outside of your control, you were not?

For both Nevada and Nevadans, these are not philosophical questions.

For the moment, Nevada has much less of a reason to exist in the lives of the rest of the world than usual. The casinos are closed. Hotels are closed. Bars are closed. Strip clubs, if they're not closed, are trying their best to compete against OnlyFans and Pornhub through drive-thru service. Restaurants are either closed or offering only curbside service. Even the brothels are closed.

Zooming in, each of those businesses had employees and contractors, and those employees and contractors just got a lot less valuable, fiscally speaking. In other words, they lost their jobs. Those fortunate enough to work for large, successful casinos that can afford to float them for a couple of months are still getting paid, at least at some level, but there aren't anywhere near enough of them. Since most restaurants are barely profitable under the best of times - over half of all restaurants fail within three years - waitstaff are particularly hard hit, especially since you don't need a waitress for take-out. As for contractors (think bartenders, cosmetologists and sex workers) they, like any other small business, don't get paid time off. They either get paid for the work they do or they stop getting paid. Since it's now functionally illegal for them to work, they're not getting paid anymore.

There's a reason DETR - the state agency responsible for processing unemployment claims - is exempt from the state government's hiring freeze.

Each of those individuals, just like the state as a whole, woke up one day and learned that they are a lot less valuable, at least for the moment, than they were 24 hours ago. Each of those individuals, however, still have bills. Most of them have rent to pay; most of the rest have mortgages instead. It has not escaped some people's attention that it's illegal for them to work, at least in the fields they were working in a week or two ago, but not illegal for their banks and landlords to demand payment.

Of course, many of their landlords are also out of work. For a lot of landlords, being a landlord is a side gig while they do whatever job it is that gave them the means to buy a second home (or, a lot of the time, pay off part of their first home, which they're renting out now so they can afford two mortgage payments). They're looking at their two (or more) mortgage payments and both theirs and their renters' sudden loss of income and concluding that somebody's going to evict someone. But is it going to be them evicting their non-paying renters, or is it going to be their bank evicting everyone, themselves included? 

That's just the fiscal impact.

Emotionally and psychologically, even those Nevadans with the means to pay their bills for the next couple of months (either through savings, a generous employer, or a still-active job) are looking to the future with existential dread. Will we still be of value to society three months from now? Or six? Or 12? Will we still have work, food, and shelter? Will we still be able to do the work that gives us our current standards of living, or will we all have to adjust our expectations downward? Heinlein wrote more than a few references about professors sweeping floors during the Great Depression; is that where our fates will take us? Did we all spend our lives preparing for one line of work, only to have that taken from us by a tiny strand of RNA?

Being intrinsically valuable by virtue of being a person is great and all, but most of us derive both our sense of identity and our ability to sustain ourselves by being a bit more valuable than that. To paraphrase a popular cartoon movie, saying everyone is valuable is another way of saying nobody is. If Nevada isn't where people gamble, drink, party or fornicate, what makes Nevada different from Nebraska? Is it that, due to our drier climate and fractured geology, we can't support as much agriculture? Is it that, due to our drier climate and fractured geology, we're a slightly more convenient place than most to pollute with mining waste or bomb to kingdom come?

Nevada used to be that kind of "valuable". A lot of us thought we mostly outgrew that.

Identity crises and existential dread produce a variety of responses. For some, there's hope - hope that the crisis will pass, that we will recover, that all will be well if we just hang tight. This, more or less, is the response West Wendover, which is dependent on tourism in a way that Clark County only thinks it is, is adopting out of necessity. For others, it might not be much of a crisis at all - for Reno, losing all of its tourists is simply the natural conclusion of a process that started over two decades ago, so why get hot and bothered over an already dying service industry instead of the infectious disease?

For others, of course, there's denial.

For those denying the seriousness of COVID-19, I hope for everyone's sake that they're right. If they're not, a lot of people are going to remember that, when faced with a lethal pandemic, Las Vegas decided that its casinos were more important than everybody's lives. Those people aren't going to care about which parts of "Las Vegas" are actually part of municipal Las Vegas and which are technically in Paradise or Winchester or some other arbitrarily-named township in Clark County. What they'll know is that, when the chips are down and the germs are flying, they should not, under any circumstances, trust their health nor the health of their loved ones in Las Vegas.

If you were running a business, whether it was tourist-facing or not, would you base it in a city that views your employees as disposable as long as some money keeps flowing? If you're a customer, do you do business with a company based in a city that not only flatly refuses to keep your merchandise from getting covered in some infectious disease, but fights to keep smearing its citizens' mucus and fevered sweat all over your supply chain?

That loss of trust isn't just going to get people killed, it's going to kill the economic engine supporting over 70 percent of Nevada's population and the vast majority of the State of Nevada's budget.

Like I said, I hope for everyone's sake that Carolyn Goodman and her enablers are right. If she's not, Nevada's going to once again be valuable to the rest of the country as a place full of desert and people that can be treated with abuse and disdain. This time, however, America's going to think we deserve it.

David Colborne has been active in the Libertarian Party for two decades. During that time, he has blogged intermittently on his personal blog, as well as the Libertarian Party of Nevada blog, and ran for office twice as a Libertarian candidate. He serves on the Executive Committee for both his state and county Libertarian Party chapters. He is the father of two sons and an IT professional. You can follow him on Twitter @DavidColborne or email him at [email protected].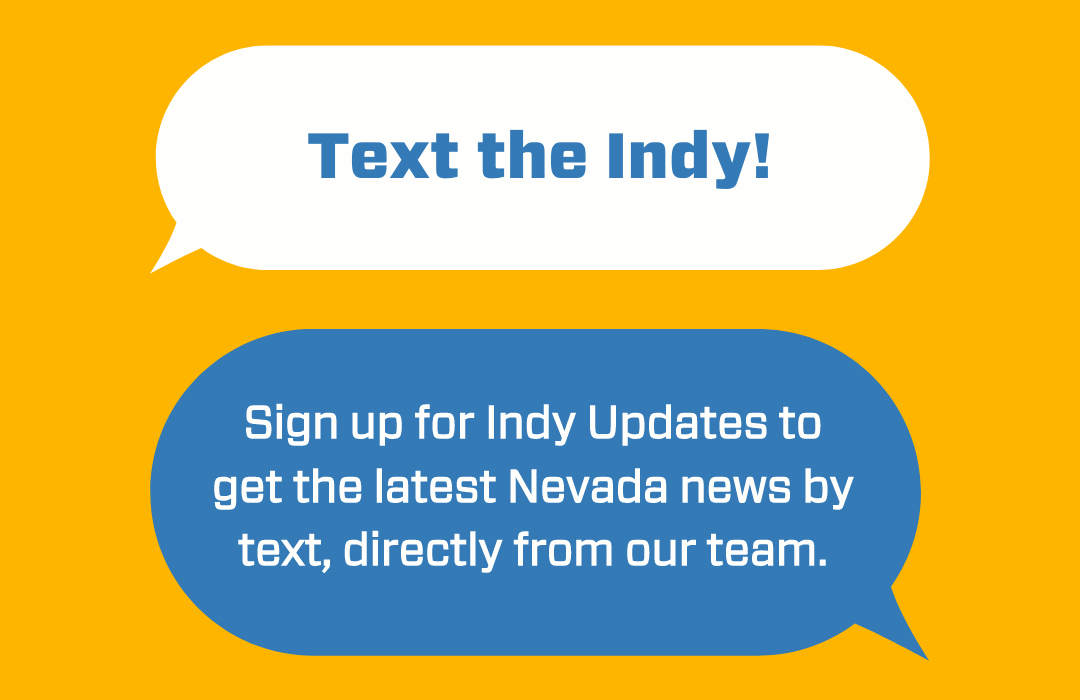 Featured Videos
Comment Policy (updated 4/20/2021): Please keep your comments civil. We reserve the right to delete comments or ban users who engage in personal attacks, use an excess of profanity, make verifiably false statements or are otherwise nasty. Comments that contain links must be approved by admin.