COVID fears, anger about safety measures cast shadow over first week of school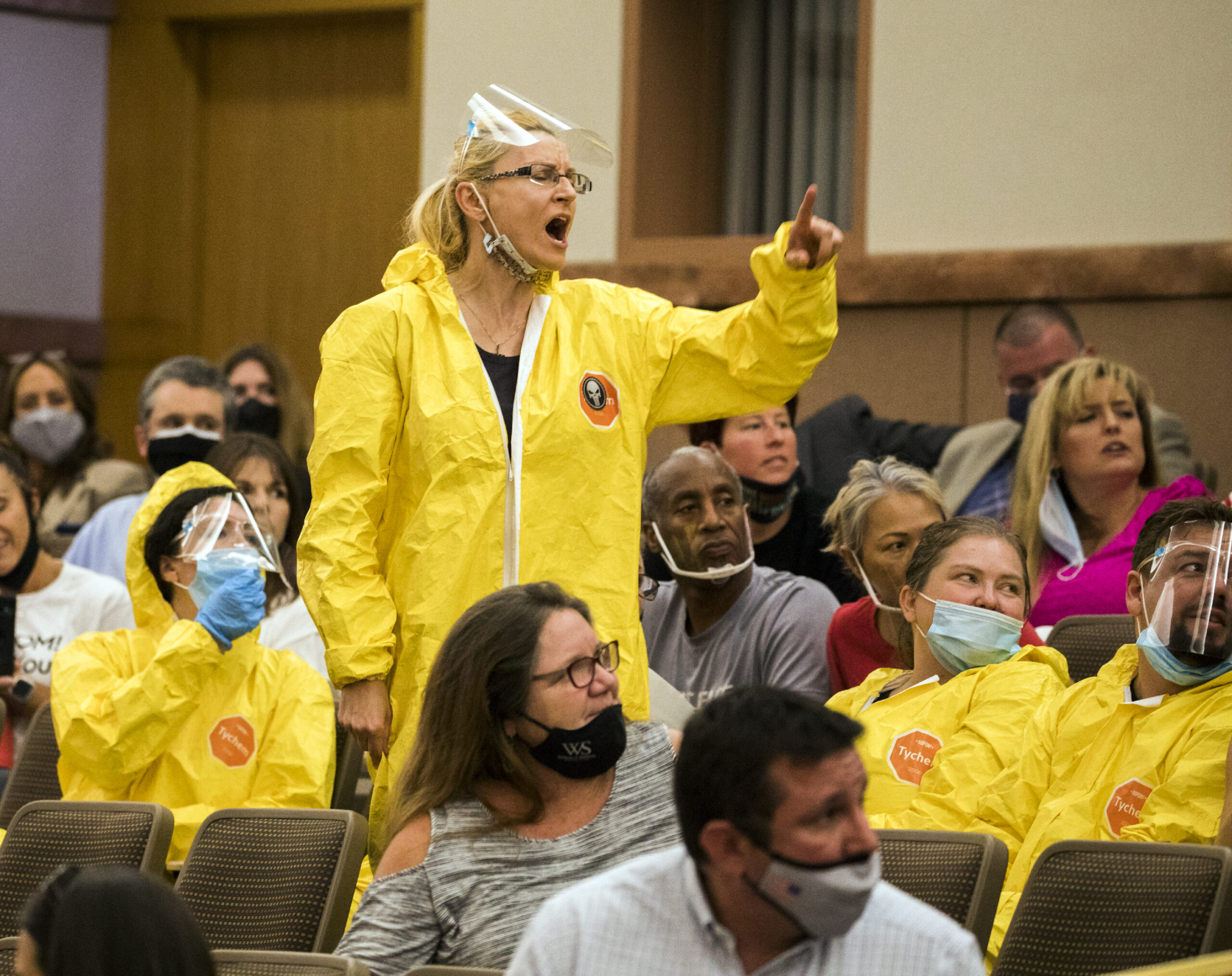 The rumble of school buses and a flurry of back-to-school photos Monday conveyed a sense of normalcy after more than a year of pandemic-created turbulence for K-12 education systems.
In Clark and Washoe counties — the state's two most populous regions — the children were back in classrooms full time. The week before schools opened their doors to mask-wearing students and teachers, Clark County Superintendent Jesus Jara addressed staff during a school kickoff event and suggested a silver lining brought on by the pandemic.
"As we have reopened our schools, we are building and we have built a whole new system and we have reimagined our schools for our students," he said. "COVID tore us down. Believe me, there were days for all of us that were tough. But you know what? They never broke us. COVID never broke us because as a team we have come together and said what are we going to do for our children?"
But if the first few days of the 2021-2022 academic year are any indication, COVID-related difficulties and tensions are far from over.
Earlier this month, Gov. Steve Sisolak issued a mask mandate for K-12 students and staff in Washoe and Clark counties as the highly transmissible Delta variant gained steam in those regions. Schools in Nevada's 15 other counties can craft their own indoor mask policies as long as they don't conflict with state directives or local health decisions.
The Clark County School District also implemented a policy requiring unvaccinated employees to undergo weekly COVID testing. By Tuesday, snaking lines had formed outside Valley High School, one of the testing sites, and supplies ran short.
Then, on Wednesday, mask protests organized by Power2Parent popped up in Las Vegas, Pahrump and Carson City. In Las Vegas, more than 100 parents and community members flocked to a sidewalk near the Clark County School District's administrative building, some toting homemade signs bearing phrases such as "CCSD teaching fear" and "Choice, not mandate."
"We are tired of them going around the parent, and it happens day after day," Erin Philips, president and CEO of Power2Parent, said during the Las Vegas protest. "... We cannot be quiet anymore."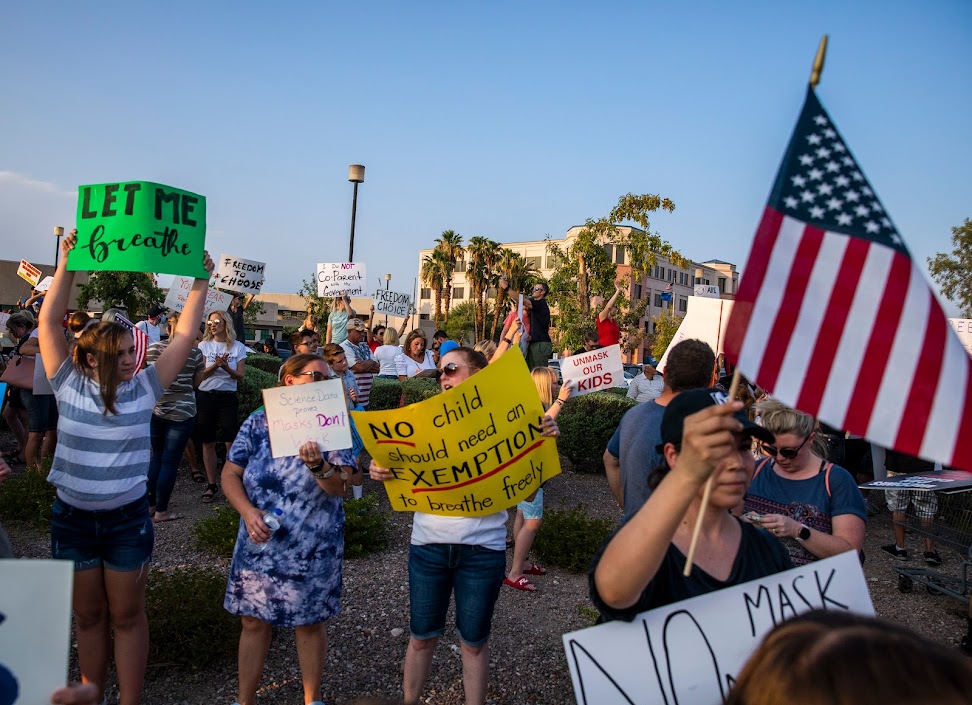 Up north, more than 80 students in the Washoe County School District were exposed to the virus after a parent knowingly sent his or her infected child to school, the Reno Gazette-Journal reported.
And across the country — in Virginia, in Tennessee, in New York and elsewhere — anger regarding masks and other COVID mitigation measures has boiled over at school board meetings. The trend continued in Las Vegas on Thursday evening when disruptions during public comment resulted in a temporary recess at the beginning of the Clark County School Board meeting. Multiple recesses occurred over the course of the meeting, with several attendees escorted out by police for refusing to wear masks or causing repeated disruptions.
Clark County School Board President Linda Cavazos told The Nevada Independent on Wednesday that now is not the time for trustees to "look at being mister or miss popularity here."
"I think leadership needs to be unified. It needs to be supportive of our governor, of our county commissioners, of the business leaders who are trying to get a handle on this," she said. "We have to keep our students from pre-K through 12 — (college students) also — we need to keep all of them as safe as possible with what's available to us right now."
Even so, Cavazos expressed dismay that only 41 percent of employees are fully vaccinated, as reported by the Clark County School District last week. That estimate is based on the number of district employees who have uploaded proof of their vaccination status to an online system.
The Washoe County School District, meanwhile, estimates that nearly three-quarters of its employees have been fully vaccinated, per data compiled during district-sponsored vaccination events earlier this year.
Cavazos said she was "pretty shocked" by the Clark County School District's reported employee vaccination rate, though she suggested it may be higher because of technology glitches with staff members uploading information.
School officials announced during the board meeting Thursday that the district is partnering with the Southern Nevada Health District to offer vaccination clinics at several high schools in the coming weeks.
The leader of the Clark County Education Association, the bargaining unit for licensed educators, said the vaccination figures merely represent the national trend — a bloc of people who are opposed to getting the immunization and another group filled with people who have been on the fence for a variety of reasons.
"We believe that's the underbelly, and that's who we are targeting in this effort," CCEA's executive director, John Vellardita, said, referring to the second group. "We think it's a good chunk."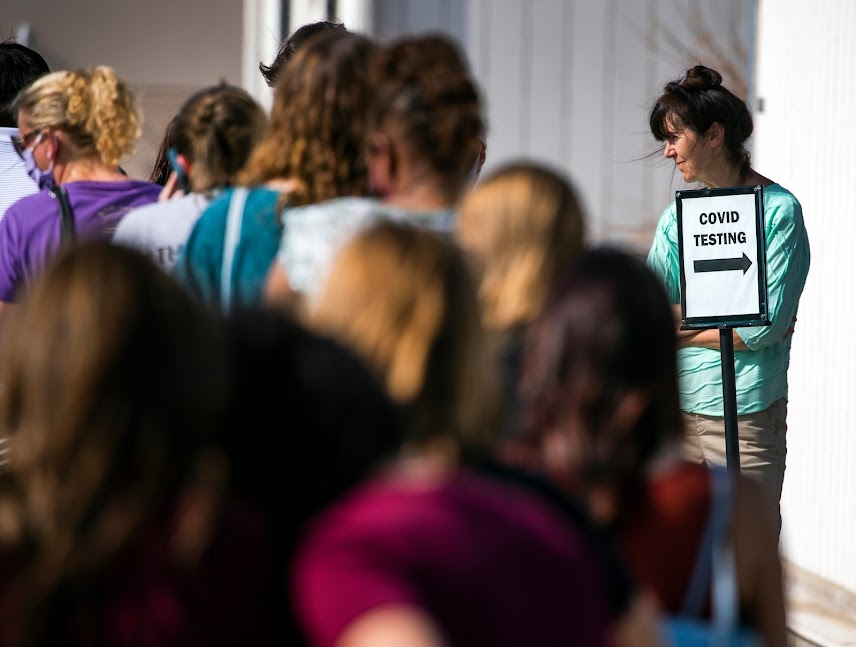 After long lines in 100-plus-degree heat at testing locations — frustrating unvaccinated educators and staff members — the distinct increased the number of sites. But it was one of several back-to-school complaints that surfaced during the board meeting.
"You would think they would plan this out so there were plenty of test kits and locations for everyone to get their test done. That was not the case," said Vicki Kreidel, a second-grade teacher and president of the Nevada Education Association of Southern Nevada. "The best way to lead is by example, so if we're expected to carefully plan out everything, then the least our district leadership can do is create plans for things that don't put additional burdens on your employees."
Despite the tensions playing out in meeting rooms and on social media, Principal Robert Hinchliffe reported a smooth start to the new year at Tyrone Thompson Elementary School in southwest Las Vegas. Students and teachers are happy to be back, he said, and the school hasn't run into any issues so far with adhering to COVID protocols.
"For example, we had to place a class on quarantine and not one parent was mean," he said. "They all understood."
Music, lights, decorations and a red carpet welcomed the elementary students back to campus this week, he said. It was the school's attempt to make each day exciting and engaging — keeping children eager to return.
"It's difficult in some cases, but we have to look at the positives (of the situation) and just run with them," he said.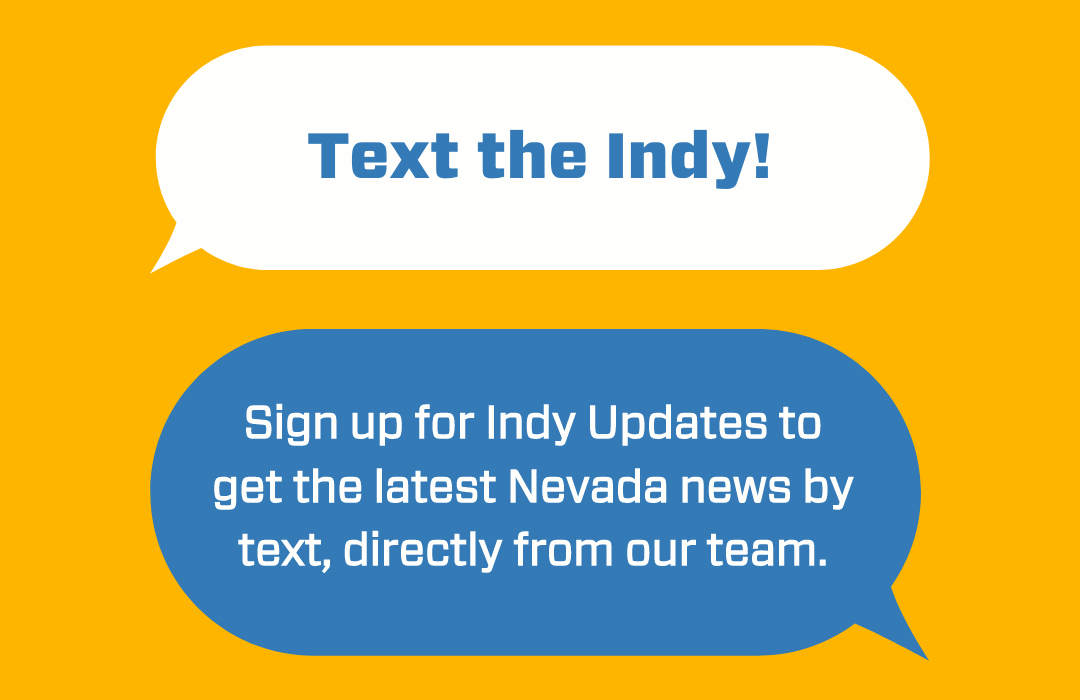 Featured Videos
Comment Policy (updated 4/20/2021): Please keep your comments civil. We reserve the right to delete comments or ban users who engage in personal attacks, use an excess of profanity, make verifiably false statements or are otherwise nasty. Comments that contain links must be approved by admin.