COVID in Context: U.S. begins transition out of public health emergency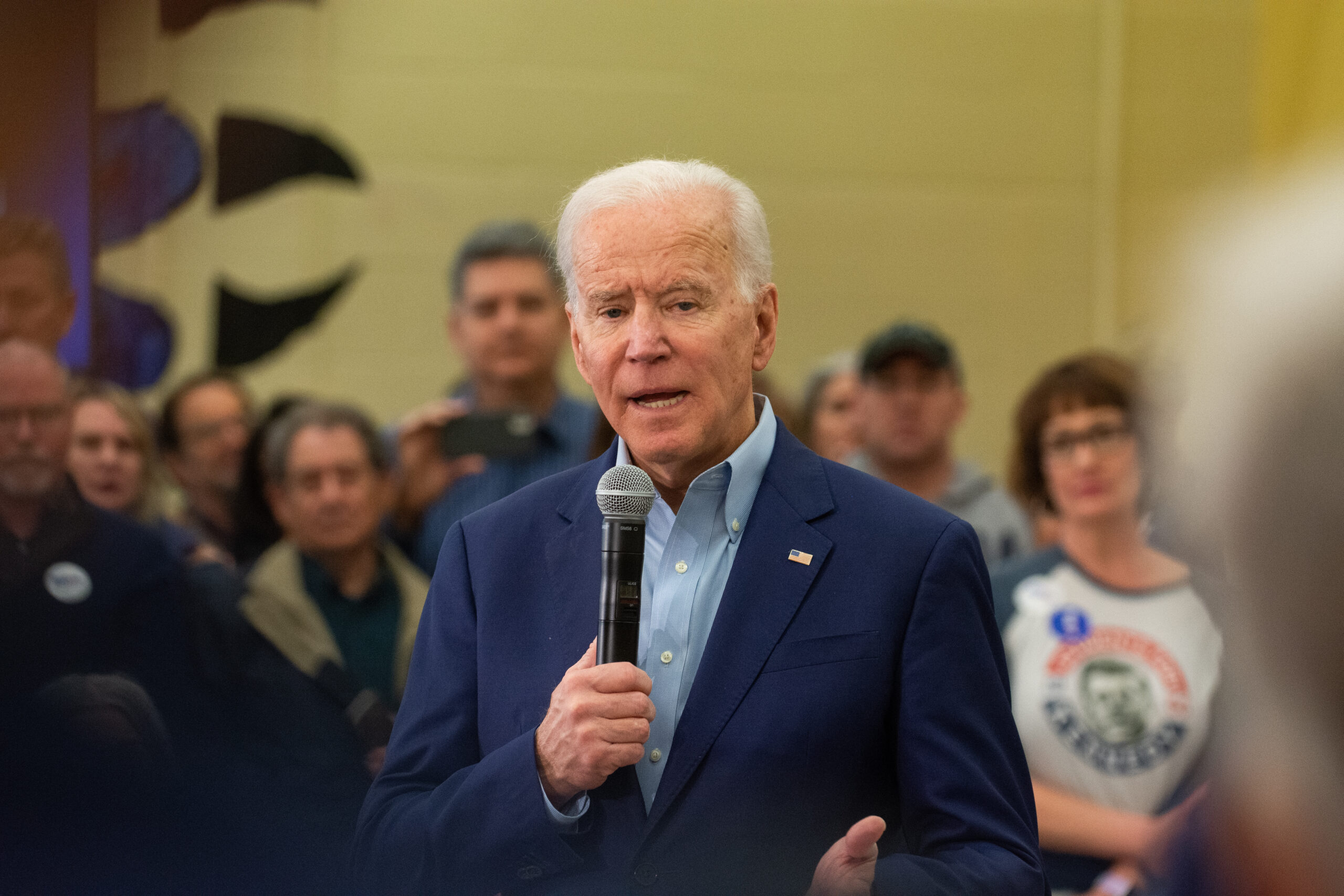 Welcome to COVID in Context, in which the staff at The Nevada Independent provide context and clarity on what's happening with COVID-19 in Nevada.
COVID in Context changes depending on the situation. If you have questions, thoughts or suggestions, please reach out to [email protected], send me a direct message on Twitter, or submit them using this form.
Transitioning out of a state of emergency
On Monday, the World Health Organization said COVID-19 remains a public health emergency, but the pandemic is at a "transition point."
Later that day, the White House announced it would end the COVID-19 national and public health emergencies on May 11, setting the stage for the federal government to end policies that paved the way for free COVID treatments and tests.
As countries and health organizations transition out of a state of emergency, health officials are emphasizing a cautious approach to ensure people are still getting vaccinated, taking preventive measures and continuing to track the virus.
During a meeting of the International Health Regulations Emergency Committee on Monday, officials informed the committee that more than 13.1 billion doses of COVID-19 vaccines have been administered. In December, the World Health Organization estimated that because of vaccination or infection, about 90 percent of the world's population has some level of immunity to COVID-19, but evolving variants can still present a threat.
Though the United States' public health emergency is slated to end on May 11, White House COVID-19 Response Coordinator Dr. Ashish Jha said government-distributed vaccines and treatments will still be available for free on May 12 and for some time after. He said the transition to vaccines purchased by health insurers will likely take place over the summer or fall.
He added that thanks to the Affordable Care Act, vaccines will remain free for nearly all Americans, and he and others are committed to ensuring uninsured populations have access to vaccines and treatments.
"Access to free vaccines and treatments doesn't go away," he wrote on Twitter. "Over time, as we transition this to the regular healthcare system, we are going to make sure that COVID vaccines and treatments remain accessible and affordable for Americans."
The Nevada Hospital Association wrote in its weekly report that the ending of the public health emergency means people will need to start paying for COVID-19-related services, including therapies and lab tests, and vaccines will need to be covered by insurance when administered by in-network providers.
The association also said the end of the emergency would eliminate a 20 percent increase hospitals received throughout the pandemic to treat Medicare patients and cut a Medicare Advantage policy allowing hospitals to bill care for emergencies and hospitalization related to COVID-19 at in-network rates, regardless of whether a hospital was in-network for Medicare patients.
— Tabitha Mueller
Health districts report decreased COVID case levels throughout the state
After a peak in cases of COVID, flu and respiratory syncytial virus (RSV) in late fall startled health districts across Nevada, cases of respiratory illnesses are down throughout the state.
The Washoe County Health District (WCHD) reported a low community level of only 25 new COVD-19 cases per day as the weekly moving average. That is down a single case from last week. Officials with the district said most of the cases are the BQ.1 variant, which the newest bivalent booster protects against.
Though COVID-19 case levels are low, a rise in at-home testing means reports do not give a full picture of the spread of the virus. County officials said wastewater testing showed "significant decreases" that support record low case levels.
Officials with the Southern Nevada Health District also said Clark County is seeing low levels of new daily cases — just 40 new cases a week.
Following the trend, RSV cases are at low levels across the state, with Washoe County having a total of 34 cases and Clark County seeing around 328 cases throughout January — a similar caseload to last year at this time. The cases have leveled after seven weeks of decreasing and reflect a dramatic decrease from the 263-a-week caseload that Washoe County saw in November.
The flu also has seen a significant downturn in reported cases after a spike in late fall, with less than a single case reported a week on average, according to WCHD health care providers.
Washoe County Health District Officer Kevin Dick attributes the low levels of respiratory illness to the habits people gained from the COVID-19 pandemic, such as handwashing, wearing a mask and staying home when sick.
"I think we've all learned a lot about how to prevent the spread of respiratory disease as we've gone through the COVID pandemic. People should remember those lessons and continue to follow those practices," Dick said.
Though President Joe Biden announced the end of the emergency declaration for COVID-19, Dick said the health district will continue providing free testing and vaccination services past May 11.
Nevada Health Link steps in as Medicaid eligibility tightens
A spending bill passed by Congress in December will result in the end of Medicaid coverage for several million Americans by March 31. Now, Nevada Health Link is scooping up these uncovered people by letting them enroll in affordable, and often government-subsidized, health insurance coverage outside the open enrollment period.
Earlier this month, the Department of Health and Human Services announced almost 16 million Americans, including 96,000 Nevadans, have enrolled in affordable health insurance through Affordable Care Act marketplaces. The 13 percent nationwide increase marks a record-high enrollment in the program.
At the beginning of the COVID-19 pandemic, Congress enacted the Families First Coronavirus Response Act (FFCRA) which, in part, required Medicaid programs to keep people continuously enrolled until the end of the public health emergency. People can get knocked off Medicaid in certain situations such as an income increase, but during the continuous enrollment period, Medicaid wasn't checking in to see whether those in the program still qualified. That continuous enrollment ends March 31 as the public health emergency nears its close.
However, Nevadans at risk of losing coverage can find plans through Nevada Health Link. Losing health insurance coverage qualifies people for a special enrollment period, meaning they can sign up for health insurance through Nevada Health Link outside of the regular open enrollment period that runs Nov. 1 through Jan. 15.
"Our attention at the department will be how to protect those Nevadans on Medicaid who may lose coverage as part of the public health emergency unwinding," said Dr. Jeffrey Reynoso, U.S. Department of Health and Human Services' regional director.
"Nevada Health Link has already been a great partner in this work, and we look forward to ensuring that as many dependents stay covered as much as possible," he added.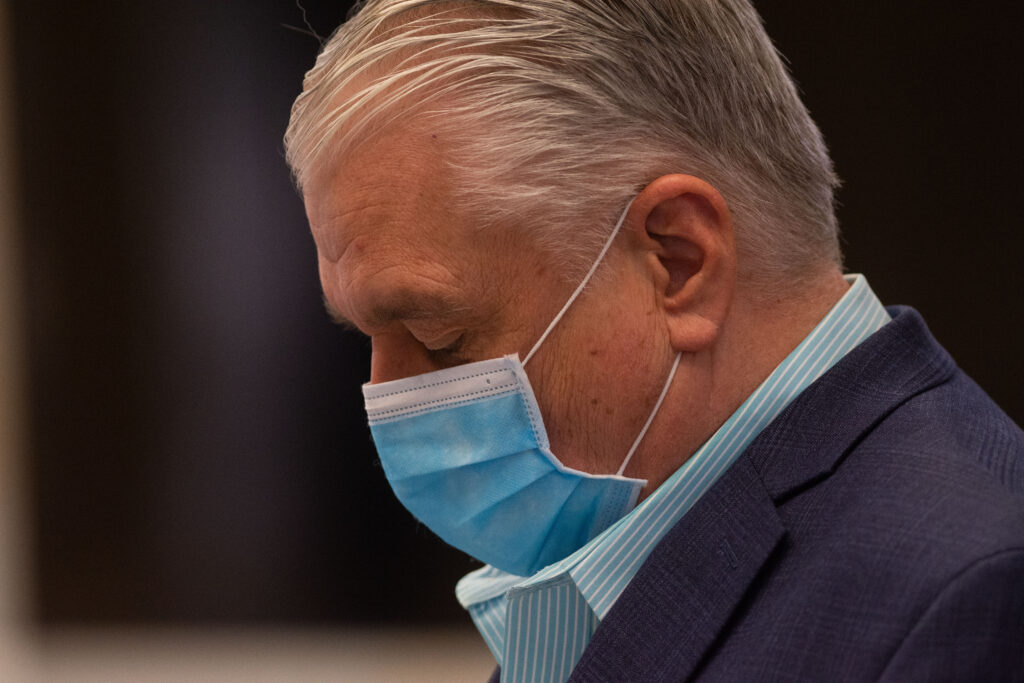 Public health leaders praise Sisolak pandemic response, even though it cost him
In January, I sat down with health care professionals to discuss former Gov. Steve Sisolak's legacy and effect on health care in the Silver State. Though his pandemic response drew criticism from leaders in certain other industries, what I heard from the experts and doctors I spoke with is that the governor found himself leading a losing battle, weighing the needs of the state as an unprecedented health care crisis wreaked havoc on lives and livelihoods ahead of an election.
Some described him as the "health care governor" who made historic investments in the state's public health lab and centered public health officials in conversations at a time when other states were politicizing COVID and preventing health officials from communicating with the public.
Dr. Mark Pandori, an infectious disease expert and the director of the state's public health laboratory, said Sisolak's approach was unique. Instead of micromanaging health care professionals and the messages they shared with the public, Pandori said Sisolak placed him and other scientists and doctors at the forefront in conversations with the media and decision-making.
"By [putting us front and center], I think he sent the message to Nevada that 'I recognize that this is a technical, medical crisis. And it should be that technical and medical people are the ones that take us forward to a solution,'" Pandori said.
It's essential that leaders keep in mind the roles of public health officials, have an awareness of what they do and work with them during times of crisis and stability, he said.
"Public health and public health labs provide a strategic awareness of things that no other institute can provide. I think of public health departments and of public health labs as intelligence agencies," he said. "There is a strategic value to having a public health lab and a public health department that can allow you to see things."
You can read more about the state's COVID-19 response in "What Happened Here", a six-part award-winning series spearheaded by my former colleague Megan Messerly detailing the events of the first year of the pandemic and how it affected the state.
As Nevada enters the fourth year since COVID-19 started making headlines, public health officials across the country are emphasizing the need to remain vigilant and continue taking precautions as well as investing in public health infrastructure. In Nevada, the state faces an ongoing health care provider shortage and a need for mental health care professionals.
On Monday, lawmakers will gather for 120 days in Carson City to set the laws for the next two years. Gov. Joe Lombardo laid out plans for investments in mental health care during his State of the State address and has made the bipartisan issue a focus of his time in office.
Those familiar with the health care industry say the topic will be contentious as lawmakers weigh proposals for addressing the need for more providers, disability services and support and licensure agreement changes, among other measures.
Democrats have said they are committed to increasing affordability and access to health care.
How everything will play out remains to be seen, but continue to follow The Nevada Independent for updates as the legislative session begins.
— Tabitha Mueller
News you can use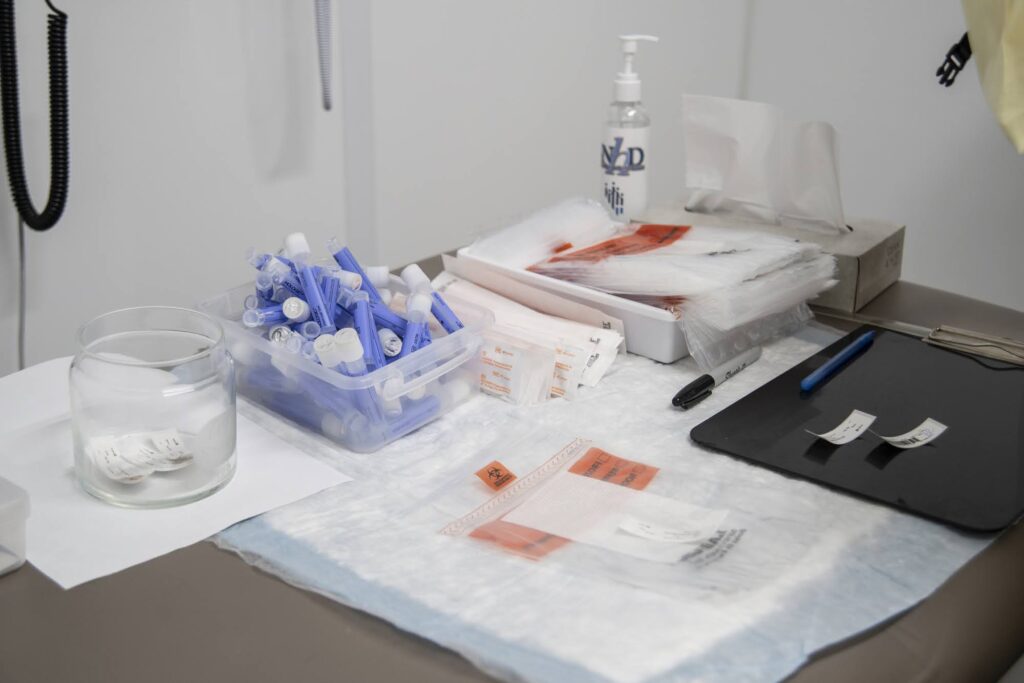 Get a vaccine
Flu and Covid Vaccines: Vaccines.gov
Washoe County Health District: Immunization Clinic
Southern Nevada Health District: Immunization Clinic
Carson City Health and Human Services (serving Carson City, Douglas, Lyon and Storey counties): Vaccine Options
Immunize Nevada: Statewide Vaccine Provider Search
Proof of vaccination
If you received your vaccine in Nevada, you can access and download your COVID-19 vaccination records through the state's immunization information system, WebIZ, here.
WebIZ is a resource for not only a record of COVID-19 vaccines, but of any vaccinations received in Nevada, such as flu or routine back-to-school shots.
For those that may not have access to a computer or need information in a different language about testing and therapeutic information or to schedule a vaccination appointment, call the 1(800) 401-0946 COVID-19 hotline.
If you experience difficulty with WebIZ, call the WebIZ helpdesk at (775) 684-5954 or email [email protected].
Are you searching for COVID-19 testing and treatment options?
Free therapies are available throughout Nevada for COVID-19 patients, including Evusheld, Sotrovimab, Paxlovid and Molnupiavir.
Patients can complete the pre-screening tool at https://nevadacovidtreatment.com/ or call (800) 401-0946 (7 a.m. to 8 p.m., seven days a week) to locate and schedule these treatments.
For those looking for testing, individuals should visit testing sites, not hospital emergency departments.
To find a testing site in Nevada, including pharmacies, head to the state's COVID-19 test site finder.
Rapid Tests
As part of a federal effort, private insurance companies will cover at-home test kits purchased at pharmacies. Companies will cover up to eight kits per month, depending on the number of people on a health plan.
Here's a guide for getting your over-the-counter COVID-19 test reimbursed.
COVID-19 Guidelines
The Centers for Disease Control and Prevention's COVID-19 guidelines focus on a combination of three metrics to determine risk levels: new COVID-related hospital admissions, percentage of hospital beds occupied by COVID-19 patients and new cases per 100,000 people.
The CDC sorts community levels of COVID-19 into low, medium and high categories.
Recommendations for counties falling within the categories are as follows:
Low: Stay up-to-date with COVID-19 vaccines and get tested if you have symptoms
Medium: For those at high risk for severe illness, discuss precautions, talk with a health care provider, get tested if you have symptoms and stay up-to-date on COVID-19 vaccinations.
High: Wear a mask in indoor public places, stay up-to-date with COVID-19 vaccines and get tested if you have symptoms.
As of Thursday, all counties within the state fall under the "low" COVID-19 community risk level category.
To find complete guidelines and recommendations surrounding quarantine and isolation guidelines, visit the CDC's COVID-19 Quarantine and Isolation page.
Respiratory Illnesses
A weekly U.S. influenza surveillance report from the Centers for Disease Control and Prevention indicates that as of Jan. 27, seasonal influenza activity continues to decline across the country. Nevada is listed as having a "minimal" index for respiratory illnesses. CDC estimates that, so far this season, there have been at least 25 million illnesses, 280,000 hospitalizations, and 17,000 deaths from the flu.
What we're reading
A recent report from the Pew Research Center found that 40 percent of parents with children under the age of 18 in the U.S. are "extremely" or "very" worried that their children will struggle with anxiety or depression at some point. Concerns about mental health topped the list of parents' fears, followed by bullying, abduction and problems with drugs and alcohol.
As COVID-19 continues to cause hundreds of deaths a day in the U.S., a treatment that could decrease the number of deaths remains underused. The New York Times reports doctors are prescribing the COVID-19 Paxlovid treatment in about 45 percent of cases across the country. Reporting shows the drug is underused because of a lack of public awareness and politicization of the virus.
What does the end of the public health emergency mean for COVID-19 vaccine access and costs? White House COVID-19 response Coordinator Dr. Ashish Jha wrote up this helpful thread on Twitter addressing that question.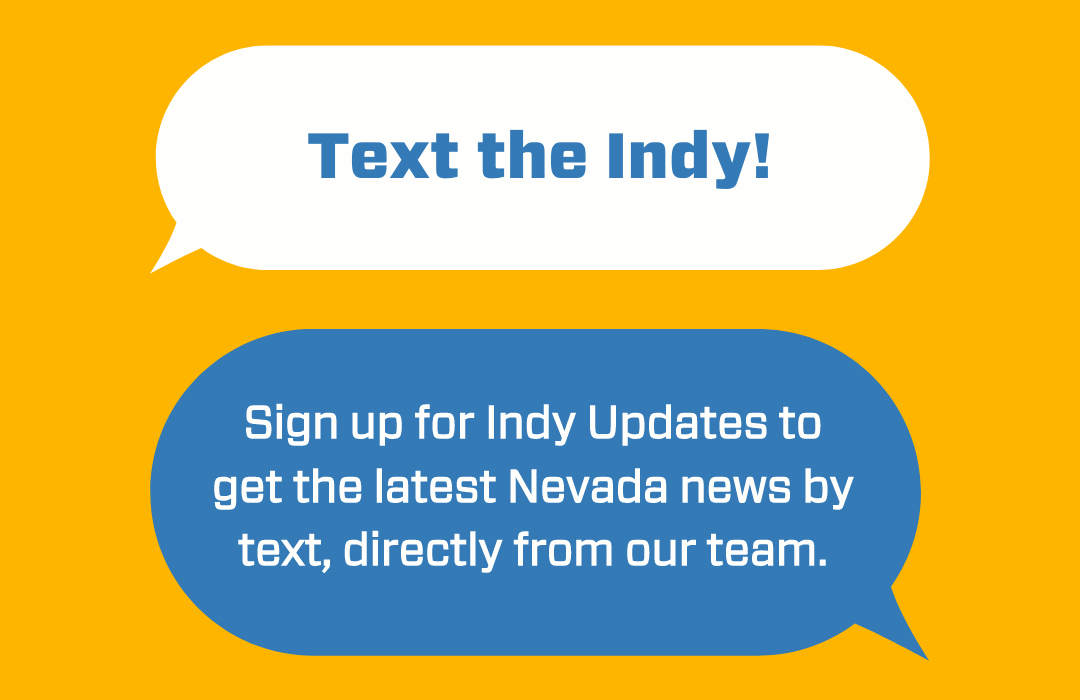 Featured Videos