Criminal justice reform shouldn't depend on a deputy district attorney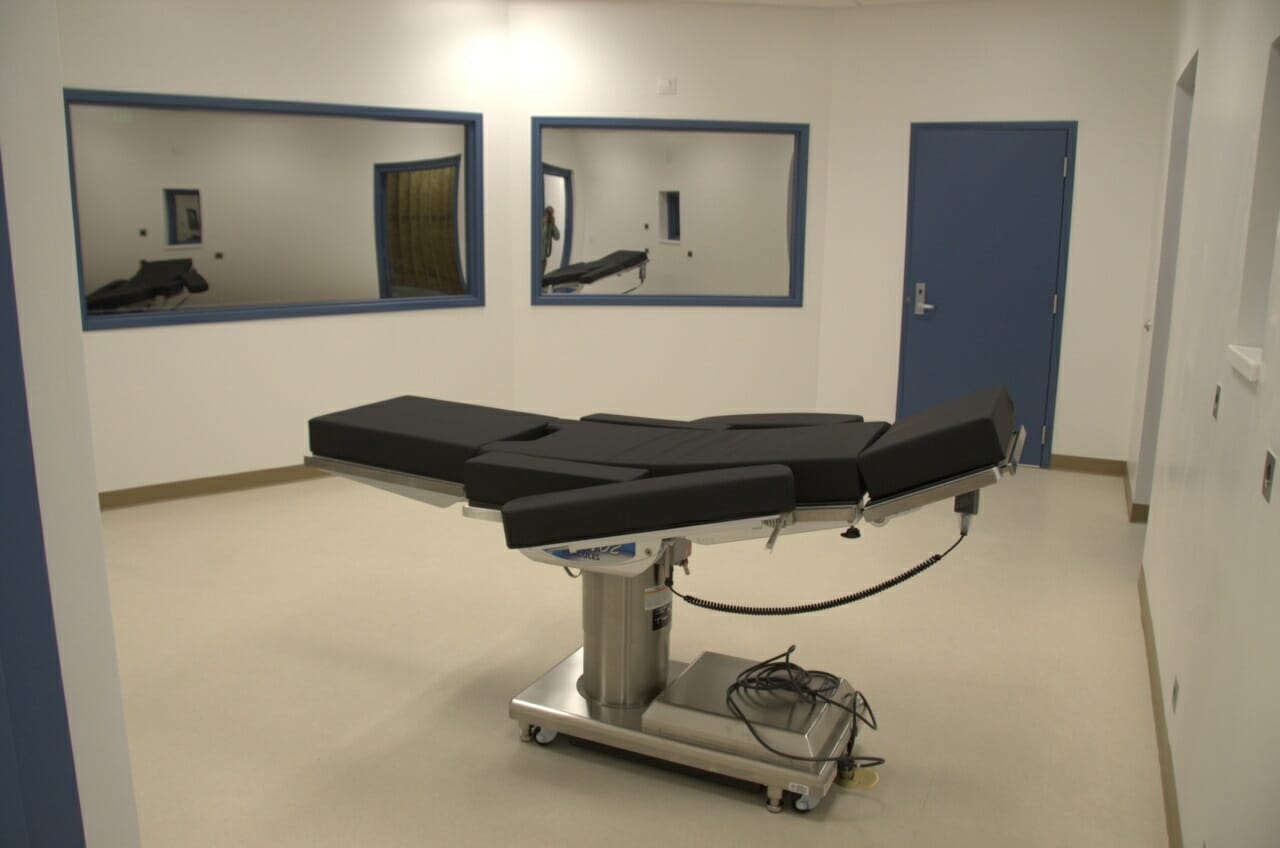 Assembly Republicans unanimously voted against abolishing the death penalty in Nevada. However, conservative opposition is not what progressives have to worry about if they hope to get the reform passed into law. 
For starters, Democratic Gov. Steve Sisolak has expressed reluctance to sign such legislation. Of course, before that challenge is even considered, Assembly Bill 395 would actually have to pass the Senate and get to his desk—which is still a big lift, despite Democratic control of the Legislative Building in Carson City.
When asked about AB395 last week, Senate Majority Leader Nicole Cannizzaro (D-Las Vegas) would not commit to giving the bill a hearing… which is unsurprising, given her day job as a Clark County deputy district attorney. After all, her boss, Clark County District Attorney Steve Wolfson, has already testified in opposition to the bill—indicating that Sen. Cannizzaro's place of employment is an environment where such progressive policies are generally unwelcomed.
Even more worrisome for hopeful progressive activists, however, is that Cannizzaro's support for criminal justice reform has been limited, in the past, by her deference to the concerns of her law enforcement colleagues.
In fact, on more than one occasion during the last two regular legislative sessions, Cannizzaro has proven to be a more formidable obstacle to broadly supported (and progressive) criminal justice reforms than any of the opponents emanating from the obstinate "blue-lives matter" wing of the Republican Party.
In 2019, as leader of the Senate, Cannizzaro killed at least 16 Democrat-sponsored criminal justice bills, including a bipartisan attempt to reform civil asset forfeiture. The senator—along with her fellow deputy district attorney, Sen. Melanie Scheible (D-Las Vegas)—embraced arguments put forth by professional law-enforcement colleagues lobbying against such reforms, and ultimately scuttled many such bills without even putting them to a vote.
For some progressives who had thought Democratic control of the Senate was a surefire way to enact real change in 2019, Cannizzaro's day job as a prosecutor quickly became a point of contention. Clark County Black Caucus Chair Yvette Williams, for example, told the Nevada Current that the conflict posed by such government employees serving as legislators should be obvious:
"When a legislator has a job that's in direct conflict with legislation that's come before them, how do we deal with that to make sure that bill gets a fair hearing?" Williams asked. "This is something that needs to be addressed if the people's voice is going to be heard."
The kind of conflict Williams described is precisely the kind Nevada's Constitution directly attempts to eliminate by prohibiting individuals from serving in multiple branches of government simultaneously. As the Nevada Supreme Court previously explained, the separation of powers provision of the Constitution—which states no one charged with exercising the powers of one branch may exercise "any function" pertaining to the others—is "probably the most important single principle of government" safeguarding Nevadans' liberties. The court went on to argue that even a single "seemingly harmless" violation of the principle should not be tolerated.
Certainly, a prosecutor serving as Senate leader qualifies as something beyond "seemingly harmless."
As progressives are learning (again) in 2021, disregard for this simple provision of the Constitution is a direct threat to the kind of reforms that entrenched government interests routinely oppose. Concern over the future of AB395 in the Senate should drive home the point that lawmakers' unconstitutional behavior doesn't distort the democratic process along party lines—it's a threat that resonates with citizen-activists up and down the ideological spectrum.
However, because Nevada is a state where taxpayers aren't permitted to bring forward legal action without showing they have been directly and uniquely harmed by the unconstitutional behavior of government officials, such violations have (thus far) gone unaddressed by the courts. As a result, progressive criminal-justice activists will, yet again, be resigned to merely hoping the influence of their preferred political faction outweighs the influence of their legislative leader's current government-employer.
Repeal of the death penalty may never win support from Republicans—or even certain factions of the Democratic Party. However, AB395 nonetheless deserves access to a representative-democratic process uninjured by the conflicts (or even perceived conflicts) of a few lawmakers ignoring the plain text of Nevada's Constitution.
Whether AB395 should end up on Sisolak's desk is a political question with many differing opinions. However, in the end, one thing is certain: It shouldn't be up to District Attorney Wolfson's employees currently serving in the Legislature. 
Michael Schaus began his professional career in the financial sector, where he became deeply interested in economic theory and the concept of free markets. Over a decade ago, that interest led him to a career in policy and public commentary—working as a columnist, a political humorist and a radio talk show host. Today, Michael is director of communications for the Nevada Policy Research Institute and lives with his wife and daughter in Las Vegas.
The Nevada Independent is raising $200,000 by Dec. 31 to support coverage of the 2024 election.
Tax-deductible donations from readers like you fund this critical work.
If you give today,your donation will be matched dollar-for-dollar.
Give + Get Matched
Featured Videos