Critiques of Israeli-Palestinian conflict lack context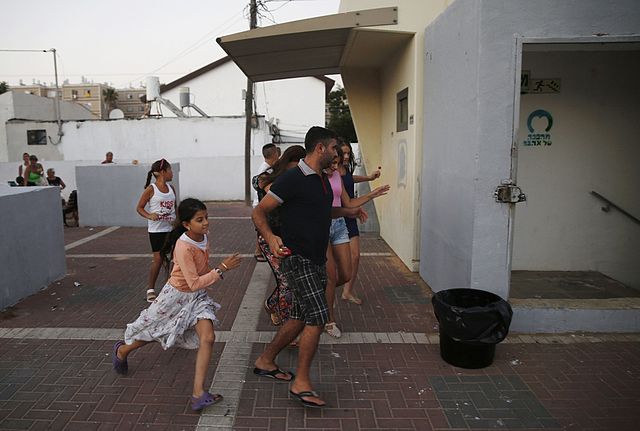 Ms. Menendez is right in her opinion piece published in The Nevada Independent on May 26th, the conflict in the Middle East between Israel and its Palestinian neighbors is difficult to navigate. Even more so, she's right that she has a very limited understanding of the conflict and views it through a narrow lens that leaves much to be desired in terms of context and nuance. She decided to still write an opinion piece about 'speaking up', and in that she said: "The people of Palestine deserve peace, they deserve freedom, they deserve respect, and they deserve to be safe in their homes." She's right, the Palestinians deserve ALL of that. So do the Israelis, in fact. They both do. And I applaud her for saying that in her second paragraph. That's where my applause for her article ceases.
Unfortunately, as I had stated, she left much to be deserved when it comes to context and nuance surrounding the conflict. As Ms. Menendez is someone who hasn't lived it, doesn't have family that has lived it, and is commenting from the other side of the world, that doesn't come as a surprise. She abhorrently misses the mark on the fact that the entire population of the State of Israel is living under the threat of a genocidal terrorist organization (Hamas) on its border that forcefully took over Gaza in 2007, has subjugated Gazans to horrendous conditions while Israel has continuously sent aid through the Kerem Shalom crossing, and even supplies Gaza with power. Hamas has shown time and time again to be a bad actor, having forced the people they govern into being used as human shields for their terror while targeting Israeli civilians – violating international law. In fact, during the most recent conflict the head of UNRWA said that the Israeli military strikes "were carried out with 'sophistication' and 'precision."
Further, Ms. Menendez essentially makes the accusation that Israel is slaughtering Gazans, while neglecting that the health ministry in Gaza is run by Hamas, and often underreports death tolls of their fighters while overreporting the death tolls of civilians – purposely lying to the world. It also neglects to mention how many Gazans lost their lives to Hamas's use of rockets, and even more so neglects to mention the extraordinary measures Israel takes to warn civilian areas of impending military action. For example, the Israeli military is the only military in the world that calls ahead to the target area to warn people to leave and even utilizes a tactic called "roof knocking" that creates a loud "thud" on a building to warn individuals to get out. All of this in the name of saving innocent lives.
Tragically Ms. Menendez cites the quick ability for us to look at what's happening around the world as if what we are seeing is objective. If we know anything it's that often there's an inherent bias in stories, especially those covering the conflict – as seen in this piece by a former Associated Press reporter. Further, in this open letter the same former reporter for the AP, Matti Friedman states: "There has been much discussion recently of Hamas attempts to intimidate reporters. Any veteran of the press corps here knows the intimidation is real and I saw it in action myself as an editor on the AP news desk. During the 2008-2009 Gaza fighting I personally erased a key detail – that Hamas fighters were dressed as and being counted as civilians in the death toll – because of a threat to our reporter in Gaza." This is a huge point of the very context that the world keeps missing, and sometimes purposefully.
In 2014 I lived in Jerusalem, just outside the Old City. On June 12, 2014 I was on a bus through Gush Etzion, where minutes from me the events that led to the start of the 2014 war would unfold. Three Israeli teens had been kidnapped and murdered for being Jewish by Hamas operatives. That could have been me. The day before their bodies were found I was walking through the very field in Hebron that they were discovered in. That night while walking back to my apartment a Palestinian child asked me and a few friends in Hebrew: "Are you Jewish?" We naturally said yes not thinking about who he was or what he wanted. He pulled out a knife and threatened to stab us. My terrible and rudimentary Arabic as well as my desire to deescalate the situation saved my life that night – and I can only hope that it saved his as well.
You see, I've lived this conflict. I've lost people I know to this conflict. This conflict has more nuance and context than you often see. I agree, the loss of innocent Palestinian lives is tragic. Each innocent life lost is another lost opportunity for a cure for cancer, the next pandemic, the next major life altering discovery that helps sustain our environment. But the same can be said of the rockets that killed the children in Israel. Both Israeli and Palestinian children deserve to grow old and live their lives to the fullest.
When you "speak up" but leave out the context and make this a one-sided conflict, while ignoring the atrocities that the Palestinian people are subjected to by Hamas. And I didn't even cover in this piece the way that the leadership in the "elected" Palestinian government, the Palestinian Authority, embezzles and subjects their people to torture for even doing business with Jews or their financing of terror against Jews.
With one-sided and the lack of nuance within speaking up you give rise to antisemitic attacks that we have seen worldwide that I have experienced in my own place of work in the Legislative Building.
This isn't a critique to not ask questions, and this doesn't say that Israel is perfect, it's not. It's saying to understand that there's more to this complex geopolitical conflict than what you might know or think you know.
Elliot Malin is a member of the board for Jewish Nevada, lobbyist for the Anti-Defamation League and Glass-Institute Fellow. He resided in Israel during the 2014 war.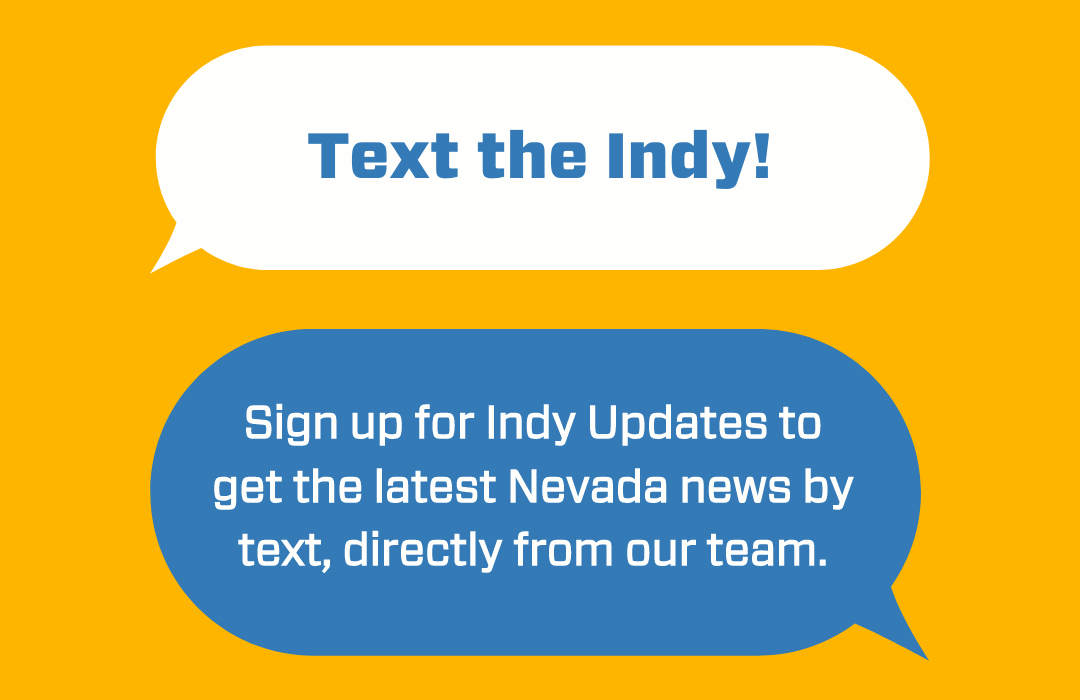 Featured Videos
Comment Policy (updated 4/20/2021): Please keep your comments civil. We reserve the right to delete comments or ban users who engage in personal attacks, use an excess of profanity, make verifiably false statements or are otherwise nasty. Comments that contain links must be approved by admin.