Cutting off The Indy spites the public we serve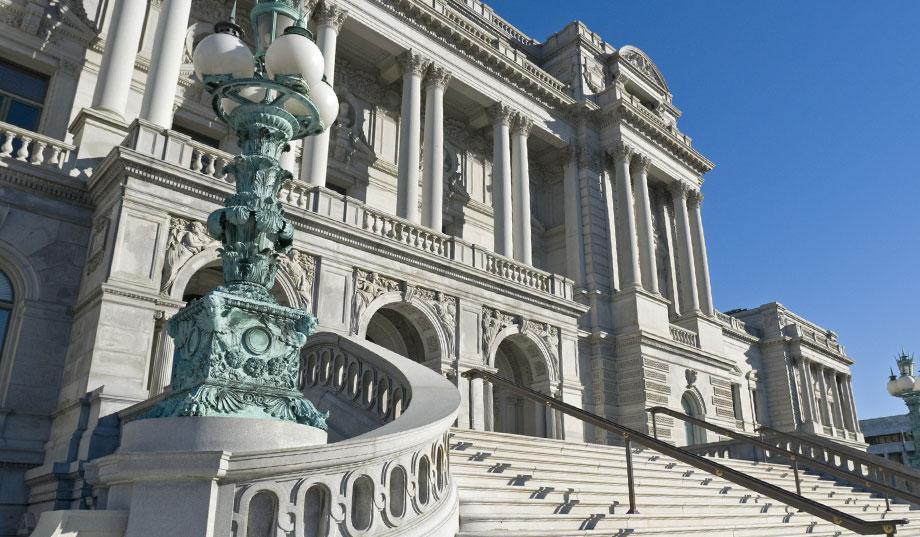 As a fledgling news source, we at The Indy were thrilled to be notified this week by the Library of Congress that we had been selected "for inclusion in the historic collection of Internet materials related to the General News on the Internet Web Archive."
"We consider your website to be an important part of this collection and the historical record," the notification said.
That validation got me to thinking, along with the 600,000 unique readers who have visited our site since we launched in January and a multitude of mentions and links from national media outlets, how proud I am of the staff that willingly embarked on this great adventure in nonprofit journalism.
The recognition also made me marvel at how some in the political world have been trying to kill this new messenger, or at least take the wind out of our sails by depriving us of access.
It will not work. Indeed, it may even backfire.
Either way, there are important issues at hand, including the public's right to information being compromised by a politician's petulance. Juxtapose all of the national accolades, our Nevada Press Awards, and our reputation as the state's go-to place for politics and public policy reporting with a statement that state Senate Minority Leader Michael Roberson has repeatedly had his top aide text our reporters when we have asked for comment:
"Senator Roberson only provides commentary to reputable news outlets. He does not consider The Nevada Independent as such."
Roberson's not-very-clever retort is positively substantive compared to what taxpayer-paid aides to Attorney General Adam Laxalt and Sen. Dean Heller have provided to Indy reporters in response to requests for information during the last few months: nothing. Nada. Crickets.
Apparently Roberson, Laxalt and Heller share an intense dislike for The Indy's editor, presumably because I have exposed the minority leader's shameful abuse of the recall process, the attorney general's agency for Sheldon Adelson and the senator's multifarious positions on multifarious issues.
So be it. I long ago gave up on everyone loving me. And I have already acknowledged the difficulties of my dual role (editor and columnist) at The Nevada Independent.
But for elected officials to visit the perceived sins of the editor on hard-working reporters, who are scrupulously fair and widely considered among the best in the state, is not just puerile; it's unethical and unconscionable.
I'm not just standing up for my reporters here, which I am happy to do. I am also, frankly, disturbed at two elected officials blocking requests for public information, potentially violating records laws by instructing taxpayer-financed staffers to ignore our reporters.
Let me offer examples of just some of the questions and requests that have gone ignored.
To Laxalt's Public Information Officer:
Why did the AG decline to issue an opinion on the legality of marijuana consumption lounges? When was the request made and answered?

Where did the settlement money used to pay Metro $600,000 for Vegas shooting overtime come from?

In light of a threatened lawsuit over Question 1 (gun background checks) implementation, has the AG's office reconsidered whether the measure would be enforceable under different conditions?

Regarding the opioid crisis response: How much of the Volkswagen settlement money is going to opioid response? Where are proposed pill incinerators going to be located? Who is the person your office is hiring to deal with this? (This week, our request about his concerns regarding the Reno opioid lawsuit went unanswered as well.)

What is the name of an attorney who testified at the Board of Examiners meeting about a settlement to a deceased veteran's family?

How big is the current rape test kit backlog?

How does the state plan to execute Scott Dozier since the drugs are expired?

What current contracts does the state have to fight Yucca Mountain?
To Heller's PIO:
Why did Senator Heller ultimately decide to vote in favor of the "skinny repeal" of the Affordable Care Act?

Will Senator Heller attend the president's speech to the American Legion in Reno?

Has Senator Heller been a part of the discussions with the White House over Graham-Cassidy (an Obamacare repeal bill)?

Has Senator Heller spoken with Governor Sandoval about the most recent draft of Graham-Cassidy? Does your office have updated projections about how much money Nevada will receive under the latest version of the bill?

Does Senator Heller have a response to the concerns the governor has raised about Graham-Cassidy-Heller, as well as concerns the state Department of Health and Human Services has detailed about the bill's potential impacts to Nevada?

What is Senator Heller's agenda today (the day after the October 1 shooting)?

Will Senator Heller meet with President Trump while he's in Las Vegas?

Does Senator Heller support Alexander-Murray (a health-care measure)?

We have also asked about Heller's positions on DACA, the DREAM Act, the bump stock ban and Trump's tax returns.

(Note: Heller's office has provided background to

The Nevada Independent

on a couple of occasions. We're glad, and we hope to see more of it.)
To Roberson/his top aide:
Are you involved with the recalls of Senators Woodhouse and Farley?

If a bump stock ban bill were introduced at the Legislature, would you support it?

Do you have any time to talk about the news that one of gubernatorial candidate Adam Laxalt's campaign priorities will be to repeal the Commerce Tax?

Do you have any reaction to the governor saying this morning that there wasn't a legitimate reason for the recall and that it's "mean-spiritedness politics"?

Does Senator Roberson have any comments or a statement on the PhRMA lawsuit over his bill regulating the industry?

Does Senator Roberson have any statement on the fact that his insulin transparency bill was not preliminarily enjoined by the court today?

Who is financially backing the sanctuary city ballot question?
It's one thing for Roberson or his staffers to ignore us on campaign issues — they have that right. The same goes for Laxalt's campaign folks, although they have been especially petty, even recently persuading an event host to demand that our photographer delete pictures of the attorney general from his camera and, when he refused, boot him from an event.
But for government-funded media offices to snub requests for public information, some of it not even controversial, is unjustifiable.
I am glad to report that there are plenty of examples of the proper treatment of our requests, even when public agencies knew the coverage might be critical. Most public servants know and understand their obligations.
Our special education funding story is but one example. The situation did not cast either the Clark County School District or the state education department in a favorable light. But both answered questions and sent documents, statistics. And our story, any objective observer would agree (and many did), was fair.
And even though all three of the politicians named above are Republicans, plenty of their colleagues routinely answer questions from our reporters. Assembly Minority Leader Paul Anderson was unfailingly accessible to Team Indy during the session. State Sen. Scott Hammond even did Spanish-language interviews with our Spanish page editor, Luz Gray. Jim Wheeler, a conservative firebrand, answered tough questions about attending a ribbon-cutting ceremony for a veteran's center after voting against the funding to build it.
Many other Republicans who don't send me Christmas cards talk to our reporters, too. A partial list: Gov. Brian Sandoval, Treasurer Dan Schwartz, Secretary of State Barbara Cegavske, Assemblyman Ira Hansen, Las Vegas Councilwoman Michele Fiore and candidates Danny Tarkanian, Wes Duncan and Victoria Seaman.
In another example of grown-up behavior, though I have been quite critical of Lt. Gov. Mark Hutchison's decision to harness the resources of his law firm for the recalls, he sat down and gave Michelle Rindels an extensive interview on the subject. His choice to do so is worthy of respect — and his perspective made it into her story, which is one reason even irked elected officials should consider talking to the press.
This is not about me or our team of journalists whining about access. This is about public officials, staffers, and agencies depriving the public of important information, context and nuance. They are not hurting me or The Indy. They are sullying the civic fabric by preventing access to information that drives essential public dialogue.
Finally, a word on a laughable claim. Roberson, Laxalt and Heller have whispered that I am a Democratic partisan. Not only is that not so, but it is low to insinuate and patently false to say that any of our news stories have a partisan slant. Indeed, anyone who knows any of our reporters knows none of them would stand for me trying to inject my bias into their stories, even if I tried, which I never have and never would.
I also should mention that one of our biggest donors is the Republican National Committee's finance chairman, Steve Wynn. One can safely assume he wouldn't donate to a partisan attack machine bent on destroying the very candidates he is raising money to support.
As for my personal experience with the silent treatment, the mother of all media blackouts was once visited upon me not by a Republican but by the most powerful Democrat outside of the White House.
Years ago, I wrote a column that Harry Reid warned me in advance would cause him not to talk to me ever again if it went to print. (It had to do with his speaking fees.)
After I ignored his admonition, he cut me off for two years or so. Then one day he summoned me to his office and told me he had decided to talk to me again. (Oh, joy.)
I pointed out to the then-majority leader that I had continued to write about him and that he had merely robbed himself of the opportunity to provide his perspective.
Later, after he didn't like something I wrote about his sons, Reid again shut me out, refusing to come on my television show for more than five years.
No one has ever been angrier with me than Reid. But to his credit, the senator allowed his staff to communicate with me and they always - always - responded to my requests for public information.
Plenty of other Democrats have been irked with me over the years, too — former Gov. Bob Miller once asked me to step outside after I penned a particularly scathing column. (I declined.)
This has nothing to do with my supposed partisanship and everything to do with cutting off reporters' access because of an editor's critical opinions.
I don't expect this blog post to change anything, although I remain hopeful. In the meantime, I'll keep doing what I do, and my reporters will do what they do and what the Library of Congress and national media outlets value:  Fair and transparent reporting.
Disclosure: Wynn Resorts has donated to The Nevada Independent. You can see a full list of donors here.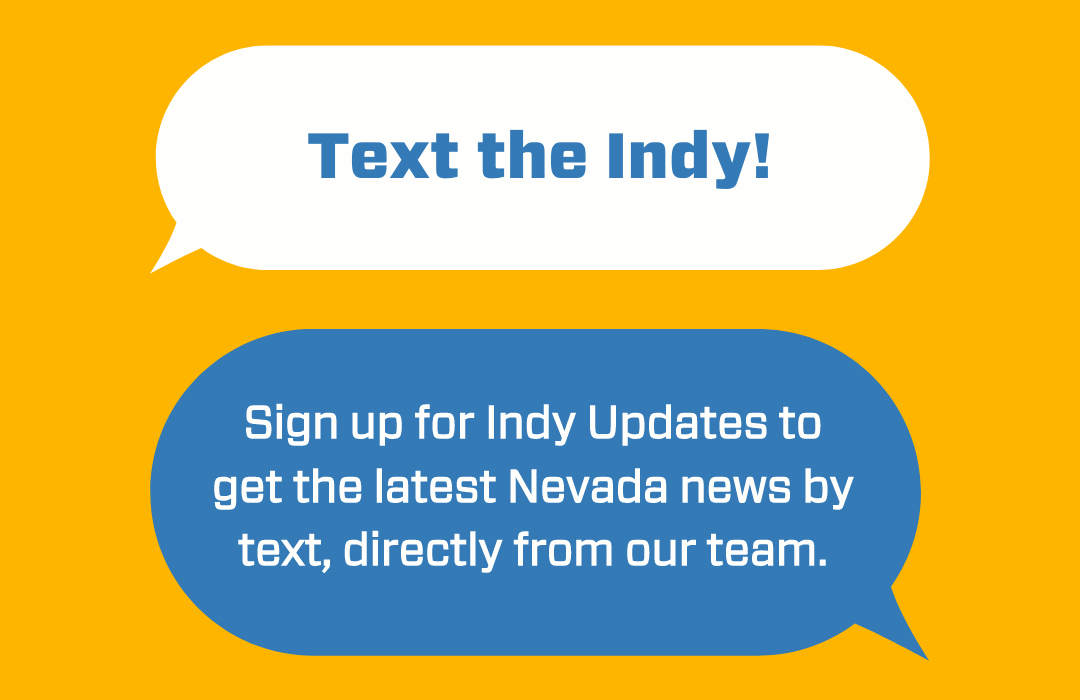 Featured Videos
Comment Policy (updated 4/20/2021): Please keep your comments civil. We reserve the right to delete comments or ban users who engage in personal attacks, use an excess of profanity, make verifiably false statements or are otherwise nasty. Comments that contain links must be approved by admin.