D.C. Download: Congress moves towards passing omnibus spending bill before Christmas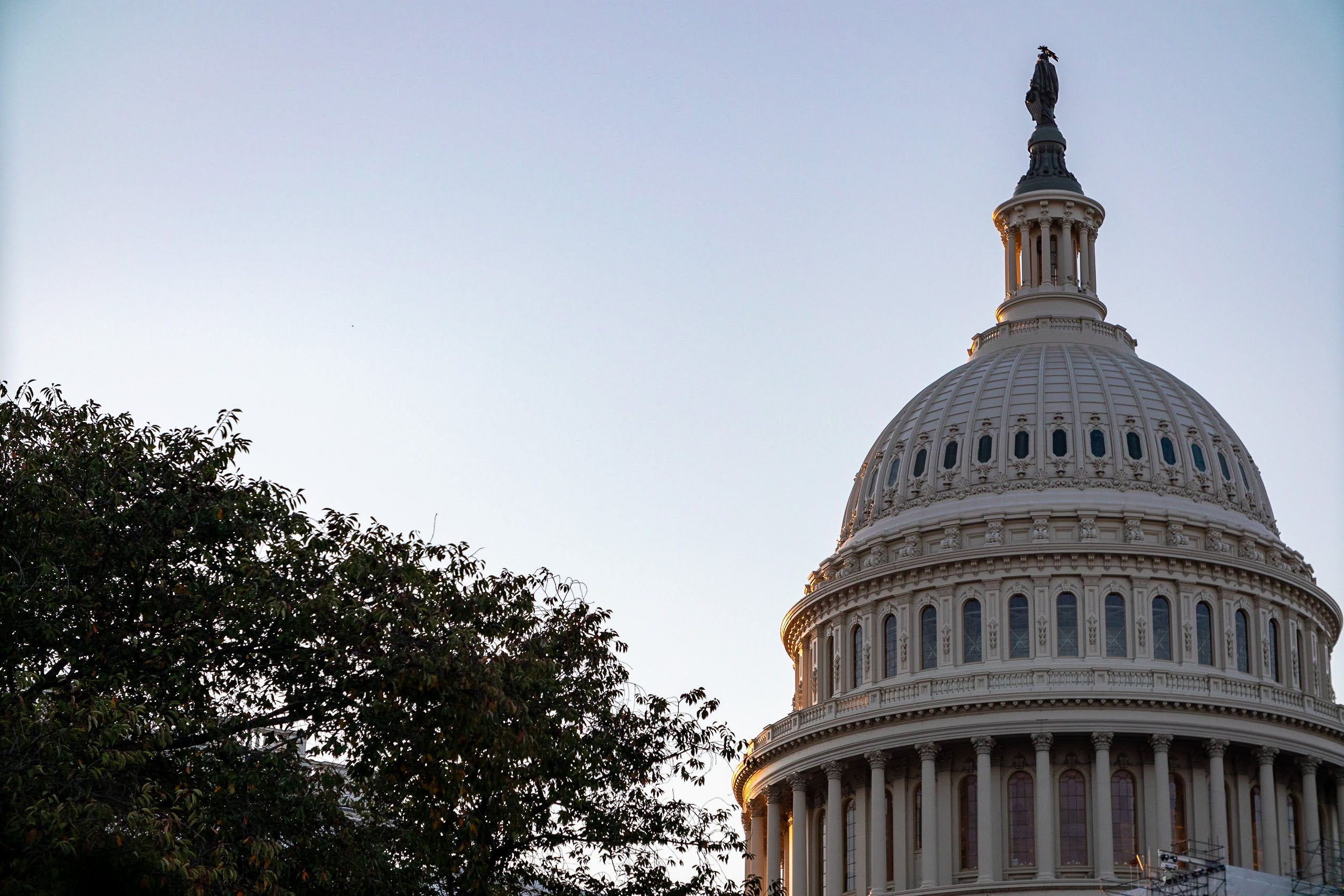 Good morning, and welcome to the Indy D.C. Download newsletter, a weekly look at what's going on in the nation's capital as it relates to Nevada. I'm Gabby Birenbaum, the Indy's new D.C. Correspondent and D.C. Download author. I'm going to be covering Nevada's congressional delegation, so if there are any suggestions you have for how to improve the newsletter, segments you'd like to see, or policies you're interested in learning more about, send me an email!
If a colleague or associate emailed this newsletter to you, please click here to sign up and receive your own copy of Indy D.C. Download in your inbox.
This week, it's all about the omni.
Congressional negotiators reached a topline number for a must-pass omnibus spending bill to keep the federal government operating, and successfully extend their deadline to Dec. 23, avoiding a weekend shutdown. The Senate also passed the National Defense Authorization Act, House Minority Leader Kevin McCarthy (R-CA) is dealing with potential mutinies in the caucus as he mounts a speaker bid, and Western water resiliency was a big topic at a Senate Energy & Natural Resources Committee hearing.
Congress readies for omnibus spending bill
Both chambers of Congress passed a one-week continuing resolution, extending the deadline for a must-pass omnibus spending bill – when multiple appropriations bills are packaged as one – to Dec. 23.
Members of Congress now have an extra week to put a spending package together. The bill will originate in the Senate, where Appropriations Chair Patrick Leahy (D-VT) and Ranking Member Richard Shelby (R-AL) have already agreed to a topline number with House Appropriations Chair Rep. Rosa DeLauro (D-CT).
House Republicans, the vast majority of whom voted against the one-week continuing resolution, are planning to vote against the bill. But with Democrats in narrow control of the chamber until Jan. 3, when new members get sworn in and the new Republican majority gets cemented, the bill can pass without their support.
While details of the bill are not expected until Monday, the topline spending figure is about $1.7 trillion.
Next week, the Senate can vote to introduce the bill on Monday, and then Senate Majority Leader Chuck Schumer (D-NY) can file cloture, or to end debate, which could happen Wednesday, and set the Senate up for passage Thursday. Senate Minority Leader Mitch McConnell (R-KY) has said if the Senate is not done with its work by Thursday, he is prepared to kick it to the next Congress – a non-starter for Democrats, because doing so would give the new Republican House majority control over the bill. The House can then vote on Friday, and everyone can be home in time for Christmas.
It's a tight schedule for a notoriously slow body like the Senate, but senators expect to pull off some holiday magic – because everyone wants to go home.
"I'm not!" joked Sen. Catherine Cortez Masto (D-NV) when I asked her what Nevada traditions she would miss out on next week while still working on the bill. "I hope to be home with my family to do our Christmas Eve holiday traditions."
Besides the 12 annual appropriations bills that the package must include, several other projects may ride the omnibus as a legislative vehicle to ensure passage, particularly if they might not be taken up in the next Congress.
One such provision is the Electoral Count Reform Act, which would tighten up election law against fake elector plots, among other threats. Schumer said he expects the omnibus to include such reform. (Stay tuned for my story on this tomorrow!) More funding for Ukraine will also be included, per Schumer.
Amodei weighs in on House Republican infighting
It's no secret that House Minority Leader Kevin McCarthy (R-CA) is struggling in his bid to become the next speaker of the House, attempting to wrangle an unwieldy caucus with little margin for dissent.
The Californian is dealing with multiple insurgent factions on his right, including a group of five hardliners committed to voting as a bloc on Jan. 3, when the speakership vote will occur, and a different group of seven that is demanding procedural changes in exchange for their support.
A group of moderate Republicans could potentially reach out to House Democrats to choose a unity candidate. And if McCarthy can't reach the requisite 218 votes needed on the first ballot, or the second, or any other number of times, Republicans might coalesce around a different leader. With a 222-212 majority, McCarthy can only lose the support of four Republicans.
McCarthy's speakership bid is not just about personal vindication. If Republicans cannot elect a speaker, the House, which is changing party hands, cannot operate – bills cannot be brought to the floor without a standing House Rules Committee. And because McCarthy does not want to risk making any members mad by naming contested committee chairs, subchairs, and members, committees, which are changing party hands, cannot begin hiring staff or preparing documents.
But the embattled leader can count on the support of Rep. Mark Amodei (R-NV), who said in an interview that he would be voting for McCarthy for speaker and that he opposed reinstating the motion to vacate, a procedural tool that right-wingers are calling for that would allow any member to call a snap vote to remove the speaker at any time.
The motion to vacate was used against former Speaker John Boehner (R-OH), who survived the vote but ultimately stepped down after the damage from the use of the tactic was too great to overcome.
"Kevin McCarthy has been a good friend to Nevada, in the 11 years I've been here," Amodei said. "He's always had an open door."
Amodei described a collegial relationship with McCarthy, who he said he frequently jokes with about comparing Reno to McCarthy's hometown of Bakersfield and sports rivalries between the two cities' universities. While he started the interview by saying, "nobody is the Second Coming in this business," Amodei said McCarthy had done the most to earn a speaker vote.
McCarthy has long held speakership ambitions. When Boehner resigned in 2015, McCarthy, as the then-majority leader, was the heir apparent to the position. After declaring his candidacy, he eventually dropped out of the race after he reportedly realized he could not get to 218 votes. Then-Rep. Paul Ryan (R-WI), who had not sought the position, went on to become speaker.
Amodei added that while he liked and respected Rep. Scott Perry (R-PA), the chair of the hard-right House Freedom Caucus who is leading the charge to reinstate the motion to vacate, he "[didn't] understand what he's doing." As for Rep. Bob Good (R-VA) and the group of five he's in that are promising to vote en bloc, Amodei was less charitable, saying they seemed "self-focused" in conference meetings.
Wrangling the Republican caucus – in which several of the farthest-right members explicitly state their mission as obstruction – would be no small feat. Amodei pointed out that McCarthy is not the only one struggling to appease the far-right.
"There were a bunch of people that didn't like John Boehner," he said. "They didn't like Paul Ryan. They don't like Kevin McCarthy … at the end of the day, if you've been given the ability to govern, and a tiny percent says, no, I want to take that away from the team – I think that's ultimately not a very not a very intelligent move, if you really care about Republican ideals."
On the other hand, Amodei said the entire battle was bringing the 200-plus Republicans, by his count, who do support McCarthy closer together.
"This is a typical nasty family fight," Amodei said. "[But] in a way, you're bringing us more together than we probably would have been on a normal day."
Infrastructure Act water resilience provisions hampered by lack of staffing
Cortez Masto and Sen. Mark Kelly (D-AZ) questioned Deputy Secretary of the Interior Tommy Beaudreau about the pace of federal implementation of Western water programs at a hearing Tuesday.
The bipartisan infrastructure law passed last year included $8.3 billion for the Bureau of Reclamation to advance drought resilience in the West, and $405 million in total for Nevada-based projects.
But allocating resources and implementing projects are two different tasks – and both the slow pace of bureaucracy and under-staffing at the department may be holding up drought assistance, particularly along the Colorado River. Beaudreau said the Bureau of Reclamation is still in the process of dictating funding levels and setting guidelines for states and districts to apply for grant funding.
Cortez Masto also expressed concerns about under-staffing at the Bureau of Land Management, which manages the vast majority of Nevada, to take on pre-existing projects, let alone new ones. Kelly expressed similar concerns about Reclamation.
"Part of it is cost of living, and the challenges associated with living in Reno these days, for example," Beaudreau said. "It is a tight labor market."
Beaudreau was testifying as part of a Senate Energy & Natural Resources Committee hearing on Infrastructure Investment and Jobs Act of 2021 implementation.
Cortez Masto asked if wage increases are on the table, to which Beaudreau said that the department is "trying to be as competitive as possible" and is specifically looking to speed up the onboarding process, long a problem in federal hiring. He added that finding qualified engineers who understand hydrology has proven challenging.
Currently, the BLM is looking across its staff for experts to meet its priorities in Nevada, including getting renewable energy permits.
Around the Capitol
The Senate passed the FY2023 National Defense Authorization Act, sending the defense bill, which includes the expansion of the Fallon Range Training Complex, to the president. Both Cortez Masto and Sen. Jacky Rosen (D-NV) voted for an amendment for Sen. Joe Manchin (D-WV) that split Democrats to loosen regulations around permitting energy projects, and against an amendment from Sen. Ron Johnson (R-WI) to rehire and provide back pay for service members fired for not complying with the military's vaccine mandate.
Rosen's Data Mapping to Save Moms' Lives Act, which instructs the Federal Communications Commission to include data on maternal morbidity and mortality in its Mapping Broadband Health in America platform, passed the Senate, and will now go to Biden's desk.
Sens. Thom Tillis (R-NC) and Kyrsten Sinema (I-AZ) announced that they will wait to introduce their immigration compromise, which creates a pathway to citizenship for dreamers in exchange for the continuation of the controversial Title 42 program, until the next session of Congress.
Nevada's three House Democrats voted for a bill allowing Puerto Rico to hold a referendum on whether to become a state or declare independence. The bill passed the House, but is all but guaranteed to die in the Senate given that there is only a week left in this session of Congress.
Notable and Quotable
"Anything that comes out I'll take a look at, because it is incredibly embarrassing to me that Congress continues to find a way to avoid its responsibility in terms of visiting the immigration issue."
-- Rep. Mark Amodei, on the Sinema-Tillis immigration framework
Legislative Tracker
Congressional Vote Tracker 12/12-12/16
REP. DINA TITUS
Legislation co-sponsored:
H.Res. 1525 – Condemning antisemitism by public figures
H.Res. 1522 – Condemning the horrific attack on November 19, 2022, at Club Q, honoring the memories of those who were murdered, and offering support to all who were impacted.
H.R. 9497 – To prevent international violence against women, and for other purposes.
REP. SUSIE LEE
H.Res. 1525 – Condemning antisemitism by public figures
H.Res. 1522 – Condemning the horrific attack on November 19, 2022, at Club Q, honoring the memories of those who were murdered, and offering support to all who were impacted.
REP. MARK AMODEI
Legislation co-sponsored:
H.R. 9527 – To amend the Securities Exchange Act of 1934 to require the registration of proxy advisory firms, and for other purposes.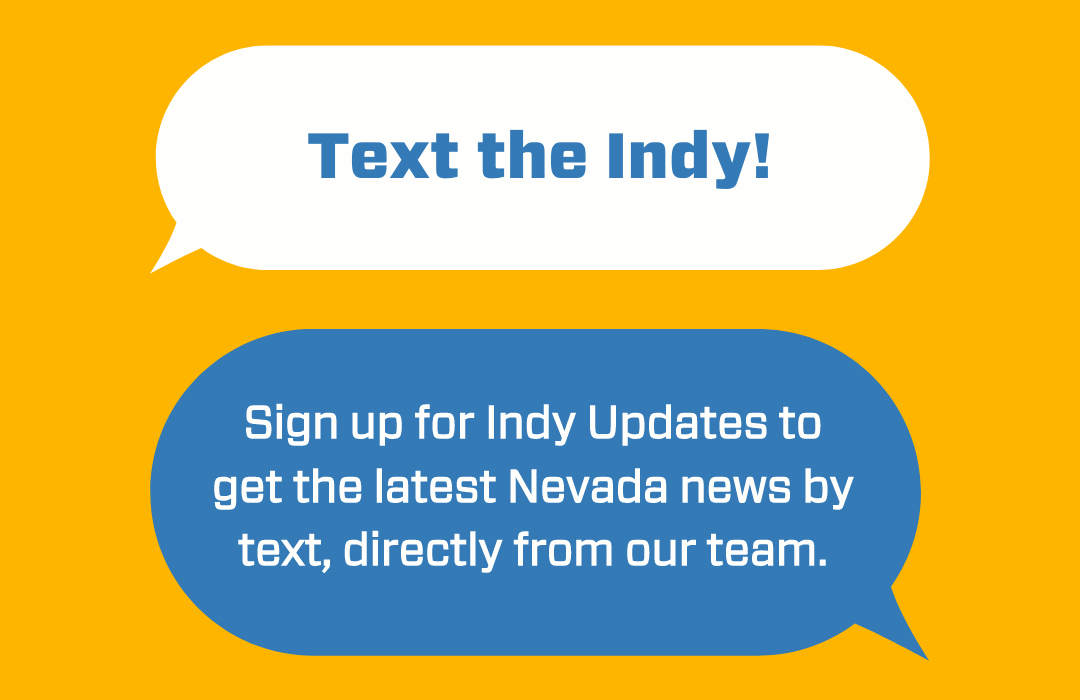 Featured Videos
Comment Policy (updated 4/20/2021): Please keep your comments civil. We reserve the right to delete comments or ban users who engage in personal attacks, use an excess of profanity, make verifiably false statements or are otherwise nasty. Comments that contain links must be approved by admin.