D.C. Download: Two years in, what has Biden accomplished for Nevada?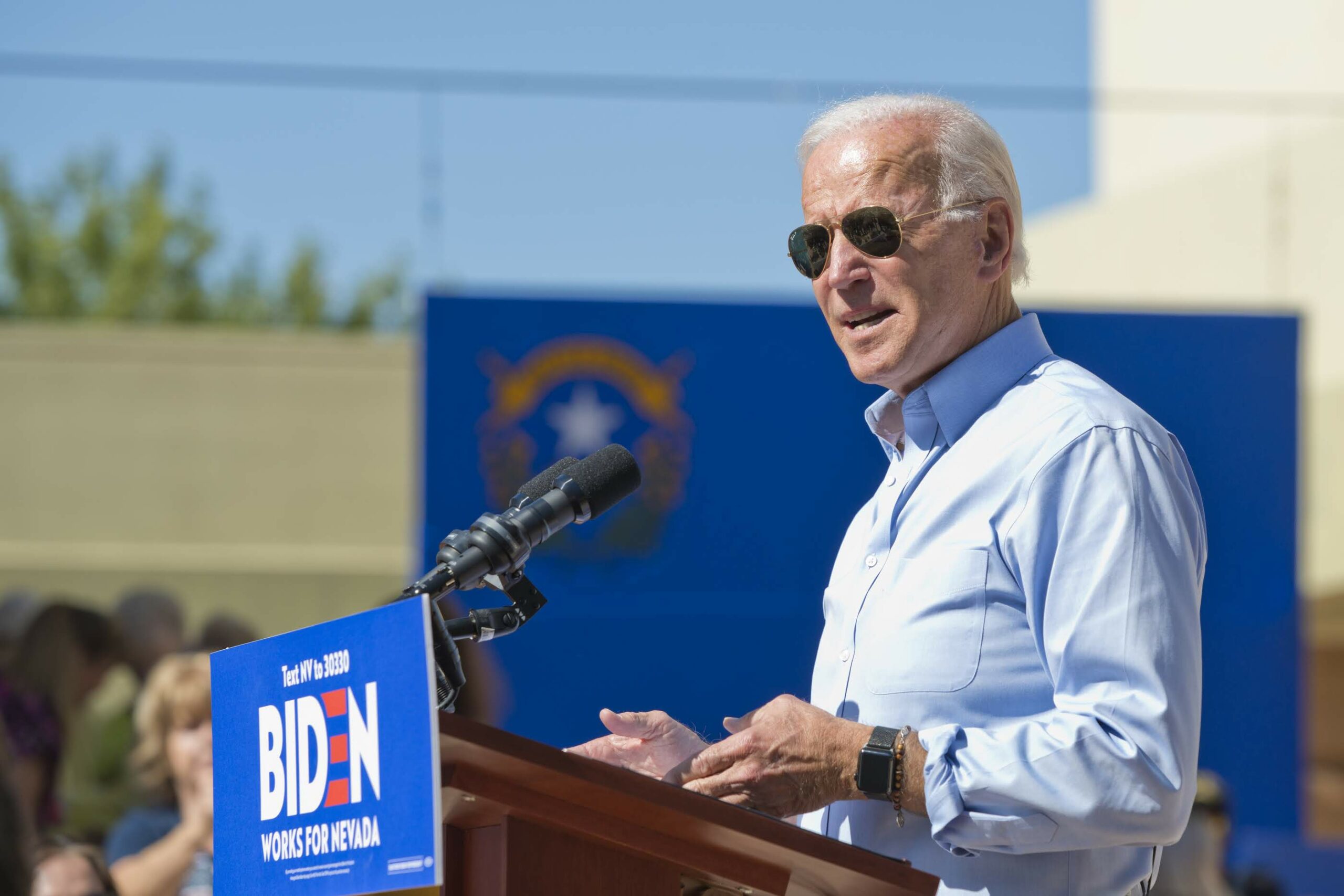 At Tuesday's State of the Union, President Joe Biden took a policy victory lap, naming the bills Democrats passed and pledging to "finish the job." I took a look at how those accomplishments are playing out in the Silver State.
The economic state of Biden's union – Nevada edition
President Joe Biden's State of the Union address Tuesday had a tone that was decidedly hopeful.
His first joint address to Congress, in 2021, came in the aftermath of the Jan. 6 attack and was marred by a resurgence of COVID cases. But the Biden who came to the House on Tuesday was optimistic and upbeat, touting the major pieces of legislation Congress passed over the last two years, noting areas of bipartisan cooperation, and offering an economic vision rooted in both mid-century Democratic principles and an acknowledgment of some of the class anxieties that former President Donald Trump stoked.
The narrative Biden told about the economy featured creating American jobs to compete with China, building a clean energy industry, bringing back union labor and, above all, "rebuild[ing] the backbone of America – the middle class."
For Nevada's five Democratic representatives, four of whom will face tough re-elections and whose political futures will depend on their ability to convince Nevadans that they will be better off in 2024 than they were when Biden took office — the president's message was on point.
"It was a good speech," Rep. Susie Lee (D-NV) said afterward in an interview. "He talked about everything we've accomplished [and] recognized we still have a job to get done."
Nevada is in many ways at the cross-section of the economy Biden is trying to build. With the only operating lithium mine in the country and a burgeoning renewable energy sector, the state is poised to capitalize on the green energy boom Biden has incentivized.
As a state with high union membership, Nevadans are a good test case for the strength of the labor movement that Biden wants to revive – particularly in manufacturing and construction, the areas he highlighted in his speech. And as a state with a tourism-reliant economy that was devastated by the pandemic, Nevada is a test case for how the recovery is faring.
"There's some states that will – because of where they physically are, or what kind of resources they have, or what kind of economy they've laid down – benefit more singularly from some programs," Mitch Landrieu, Biden's infrastructure chief, told me in an interview. "Nevada is one of those."
One of the first wins Biden mentioned in the speech was the unemployment rate, which is at 3.4 percent, a 50-year low. Over the course of his two years in office, 12.1 million jobs have been created – more than in any four-year presidential term, though the depths of the job loss during the pandemic account for some of the growth. And though prices of most goods remain higher than when Biden took office, inflation has continued to drop since its peak this summer.
Biden's portrait of the national economy tracks in Nevada, as well. Since he has taken office, 123,000 more Nevadans are employed – putting the state on pace with national job growth – and the unemployment rate fell from above 10 percent to below 5 percent.
For Rep. Dina Titus (D-NV), those numbers are the most compelling argument for Democrats in Nevada.
"People are working," she said. "Hotels are full. Airplanes are full. Revenue is up.
"There's no question our economy can go further, so we're sure the recovery touches everyone and is sustainable," she continued. "But [it's] certainly come a long way."
In the Biden administration, officials point to a triumvirate of legislative victories that will be implemented over the next two years – the Bipartisan Infrastructure Law, the Inflation Reduction Act (IRA), and the CHIPS and Science Act.
While much of the funding Congress appropriated for these laws is still being delivered, 97 projects in Nevada already have received $1.7 billion through infrastructure funding, per the White House.
The vast majority of that – $1.1 billion – is going to hard infrastructure, or roads and bridges. The Nevada Department of Transportation, for example, will receive $88.9 million to add new lanes on US-395 and on North Virginia Street, as well as sidewalks and bike lanes to improve traffic in Reno.
Another major project is the I-15/Tropicana Interchange upgrade in Southern Nevada, which will raise the Tropicana Avenue bridge, widen I-15 and add new pedestrian walkways, with about $30 million coming from the federal government. And almost $44 million was allocated in fiscal year 2022 for improvements at Harry Reid International Airport.
Beyond roads and bridges, Nevada will receive investment in soft infrastructure, too. At least $100 million is coming for high-speed internet coverage, and 172,000 households have signed up for the Affordable Connectivity Program, which discounts provider services for low-income households.
About $73 million has been announced for grants to update and replace lead pipes in the state. And Nevada has received hundreds of millions of dollars in clean energy investments, including electrifying bus fleets, weatherization, power grid resiliency and electric vehicle chargers.
With the Inflation Reduction Act, tax credits and breaks are expected to deliver incentives for the growth of the renewable energy industry in Nevada – bringing jobs – and provide consumers who use electric vehicles or energy-efficient appliances with financial relief.
"The Inflation Reduction Act is the most significant investment ever to tackle the climate crisis," Biden said in the State of the Union, adding that the law is "lowering utility bills, creating American jobs and leading the world to a clean energy future."
On the industry side, the White House estimates that about 32,000 Nevadans are already employed in the clean energy sector. The administration estimates $2.7 billion worth of investment in clean power and storage is coming to the state between the law's passage and 2030, creating more jobs in solar and wind energy.
Manufacturing, which employs nearly 61,000 Nevadans, is also expected to benefit heavily – particularly as the administration rewards companies, such as Redwood Materials, that produce lithium batteries in the United States and reward companies with offshore facilities to move their clean energy production to the U.S.
The Department of Energy announced a conditional $2 billion loan to Redwood Materials Thursday. The department offered a similar $700 million loan in January to Esmeralda County's Rhyolite Ridge to develop lithium carbonate.
Electric vehicle battery production and recycling in Nevada might stand to benefit the most from Biden's policies, between the Bipartisan Infrastructure Law, which gave more than $107 million in grant funding to two Nevada companies that do lithium extraction and manufacturing, and the many more investments coming as the IRA gets implemented.
"One of the missions is to create a clean energy economy," Landrieu said. "In order to do that, everybody's moving to battery operating cars. And in order to do that, you've got to either make batteries or you've got to mine the stuff that goes in batteries. Nevada is pulling way above its weight in both of these categories."
Pursuing clean energy investments is also a priority for Gov. Joe Lombardo (R), who participated in announcement events for both Redwood Materials and the recent Tesla investment in ramping up electric vehicle manufacturing. He often credits former Gov. Brian Sandoval (R) for using tax incentives to lure large companies, including Tesla, to Nevada.
Landrieu said where public funds start, private investment follows. He cited a streetcar project he completed as mayor of New Orleans as an example. The city got $75 million in grant funding to build the streetcar and he said $2 billion worth of private investment and development followed.
Tesla's 2014 investment in Northern Nevada is an example of that relationship, Landrieu said, given that the government gave the then-small manufacturer nearly half a billion dollars in 2010 before Nevada officials and the state government heavily pursued the Silicon Valley-based company. Tesla's new $3.6 billion investment comes on the heels of IRA investments in electric vehicle production, Landrieu said.
In addition, the IRA provides tax credits for purchasing an electric vehicle, provides tax credits for electric cooperatives in rural Nevada, rewards small businesses for using energy-efficient products such as solar panels and offers a whole host of rebates and credits for low-income and moderate-income households to pursue efficient appliances, install rooftop solar or install electric stovetops or ovens, for example.
Rep. Steven Horsford (D-NV) said all of this clean energy investment boils down to one critical message – jobs.
"For my folks back home, it's about making sure that they know that the 12 million jobs that were created in the last two years – a lot of those jobs were in Nevada," he said. "[It's] helping to bring people back 100 percent, and creating new jobs in the clean energy economy, in manufacturing, in health care, in so many other sectors."
Horsford cited a meeting he had this week with a solar energy company that plans to invest billions in solar energy development in his district thanks to the new tax incentives and Nevada's existing resources.
Landrieu said the presence of strong unions in Nevada – the International Brotherhood of Electrical Workers and the Southwest Mountain States Carpenters among them – also gives the Silver State a leg up in meeting Biden's workforce goals on the new construction and manufacturing jobs the laws will create. Because federal contractors carrying out these projects must pay union-scale wages, they have an incentive to work with existing unions.
Despite favorable economic indicators and the promise of new jobs, public confidence in the economy remains persistently low. In a recent Nevada Independent / OH Predictive Insights poll, only 35 percent of respondents approved of the job Biden is doing on the economy, with 56 percent disapproving.
So, as Biden enters the next two years of his term and facing a divided Congress with the focus shifting from passing legislation to implementing it, a second term might be dependent on how quickly states like Nevada are able to get funding, how smoothly new job creation goes and if the president and his supporters in Nevada are able to effectively communicate the effects of the laws they have passed.
"We've had a good start the last few years," Sen. Jacky Rosen (D-NV) said after the speech. "I like to think of the possibilities."
Around the Capitol
Energy Sec. Jennifer Granholm announced a conditional $2 billion loan to Redwood Materials to stimulate battery production in Northern Nevada. The company said it will help them produce enough batteries to power 1 million electric vehicles per year.
At a Senate Commerce Committee hearing on Southwest Airlines' holiday meltdown, Rosen hammered Chief Operating Officer Andrew Watterson on the system failures that caused so many flights to be canceled or delayed. "It might have been the perfect storm, but it was entirely predictable," she said.
Titus was part of a bipartisan group of representatives to introduce legislation to ensure no one set of design standards are applied to federal building architecture. The issue was first raised when the Trump administration tried to mandate all new federal buildings be designed in the Neoclassical style.
Rep. Mark Amodei (R-NV) skipped the State of the Union address, as has been his custom in the past two administrations.
Nevada Democrats were some of President Biden's most active participants at the State of the Union, often standing, clapping and cheering. By my count, Horsford was the quickest to jump up and clap, while Rosen took several pictures of the chamber – with flash on. (Rosen was giving "big mom energy", according to her deputy communications director!)
All three of Nevada's Democrats voted with Amodei to terminate the Centers for Disease Control and Prevention's proof of vaccine mandate for foreign travelers. They were three of just seven Democrats to vote yes. Groups like the U.S. Travel Association had called for a repeal of the mandate.
Notable and Quotable
"I've been talking with members – even last night, and today. There's a new energy around this issue and a willingness to come together."
Rep. Steven Horsford, on how the presence of Tyre Nichols' family at the State of the Union and Biden's segment on "the talk" that Black and brown parents give their children about police has reinvigorated the potential for a compromise on police reform
Legislative Tracker
SEN. CATHERINE CORTEZ MASTO
Legislation sponsored:
S.358 – A bill for the relief of Cesar Carlos Silva Rodriguez.
Legislation co-sponsored:
S.296 – A bill to amend title 18, United States Code, to provide an additional tool to prevent certain frauds against veterans, and for other purposes.
S.298 – A bill to regulate large capacity ammunition feeding devices.
S.323 – A bill to ensure the privacy of pregnancy termination or loss information under the HIPAA privacy regulations and the HITECH Act.
S.325 – A bill to amend title 28, United States Code, to provide for a code of conduct for justices and judges of the courts of the United States, establish an ethics investigations counsel, and require disclosure of recusals.
S.342 – A bill to clarify the rights of certain persons who are held or detained at a port of entry or at any facility overseen by U.S. Customs and Border Protection.
SEN. JACKY ROSEN
Legislation co-sponsored:
S.294 – A bill to amend the Securities Exchange Act of 1934 to expand access to capital for rural-area small businesses, and for other purposes.
S.298 – A bill to regulate large capacity ammunition feeding devices.
S.310 – A bill to establish an advisory group to encourage and foster collaborative efforts among individuals and entities engaged in disaster recovery relating to debris removal, and for other purposes.
S.344 – A bill to amend title 10, United States Code, to provide for concurrent receipt of veterans' disability compensation and retired pay for disability retirees with fewer than 20 years of service and a combat-related disability, and for other purposes.
REP. DINA TITUS
Legislation sponsored:
H.R. 848 – To designate a peak in the State of Nevada as Maude Frazier Mountain, and for other purposes.
H.R. 964 – To direct the Administrator of General Services to ensure that the design of public buildings in the United States adheres to the guiding principles for Federal architecture, and for other purposes.
Legislation co-sponsored:
H.R. 838 – To amend the Internal Revenue Code of 1986 to provide a tax credit to encourage the replacement or modernization of inefficient, outdated freight railcars, and for other purposes.
H.Res.99 – Supporting the goals and ideals of "National Black HIV/AIDS Awareness Day"
H.Res.106 – Condemning the undemocratic attacks on Brazil's Government institutions and supporting the free will of the Brazilian people as expressed in Brazil's recent Presidential election.
H.Res.108 – Condemning Azerbaijan's blockade of the Armenians of Nagorno-Karabakh (Artsakh) and ongoing human rights violations.
H.Con.Res.15 – Authorizing the use of the Capitol Grounds for the National Peace Officers Memorial Service and the National Honor Guard and Pipe Band Exhibition.
H.R. 883 – To amend titles II and XVIII of the Social Security Act to eliminate the disability insurance benefits waiting period for individuals with disabilities, and for other purposes.
H.R. 885 – To direct the Secretary of Health and Human Services and other Federal officials to compile into a searchable database information relating to Federal support for biomedical research and development, and for other purposes.
H.R. 895 – To combat organized crime involving the illegal acquisition of retail goods for the purpose of selling those illegally obtained goods through physical and online retail marketplaces.
H.R. 908 – To amend the Internal Revenue Code of 1986 to require the disclosure of tax returns of Presidents and Vice Presidents and certain candidates for President and Vice President, and for other purposes.
REP. MARK AMODEI
Legislation co-sponsored:
H.Con.Res.13 – Supporting the Local Radio Freedom Act.
H.Res.100 – Expressing support for the Iranian people's desire for a democratic, secular, and nonnuclear Republic of Iran, and condemning violations of human rights and state-sponsored terrorism by the Iranian Government.
REP. SUSIE LEE
Legislation co-sponsored:
H.J.Res.28 – Expressing support for designation of the week of February 6, 2023, through February 10, 2023, as "National School Counseling Week".
H.Res.108 – Condemning Azerbaijan's blockade of the Armenians of Nagorno-Karabakh (Artsakh) and ongoing human rights violations.
H.Res.110 – Supporting the goals and ideals of "Career and Technical Education Month".
H.R. 895 – To combat organized crime involving the illegal acquisition of retail goods for the purpose of selling those illegally obtained goods through physical and online retail marketplaces.
REP. STEVEN HORSFORD
Legislation co-sponsored:
H.Res.99 – Supporting the goals and ideals of "National Black HIV/AIDS Awareness Day"
The Week Ahead
The House is out next week, while the Senate will hold a number of hearings.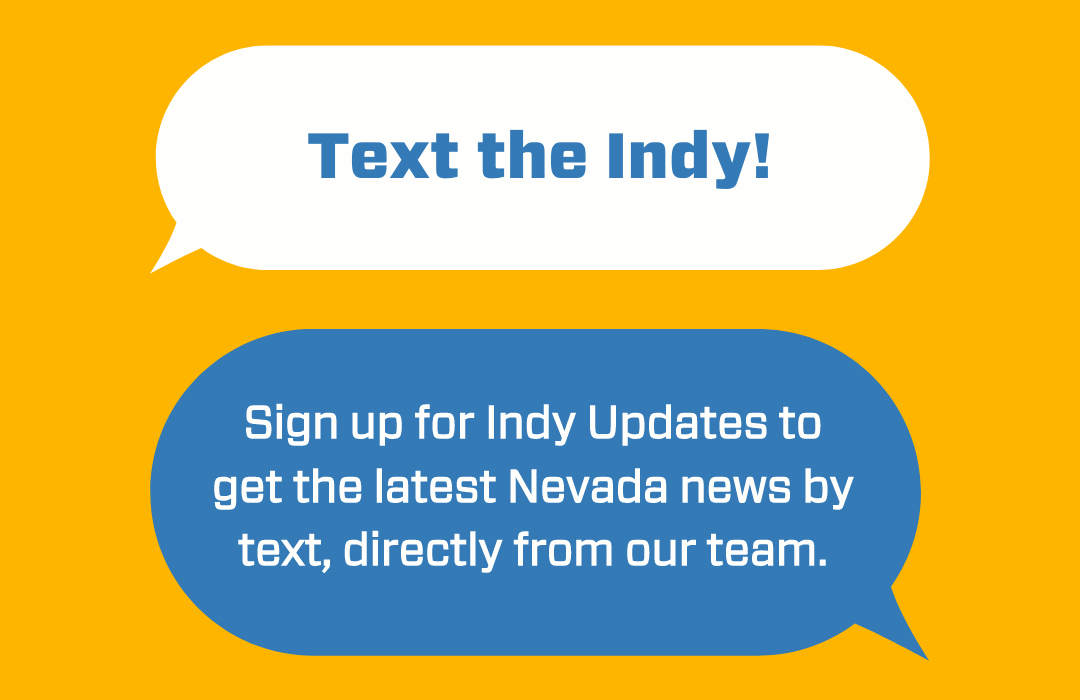 Featured Videos
Comment Policy (updated 4/20/2021): Please keep your comments civil. We reserve the right to delete comments or ban users who engage in personal attacks, use an excess of profanity, make verifiably false statements or are otherwise nasty. Comments that contain links must be approved by admin.