'DACAversary:' Dreamers re-up calls for congressional action after nine-year battle for permanent status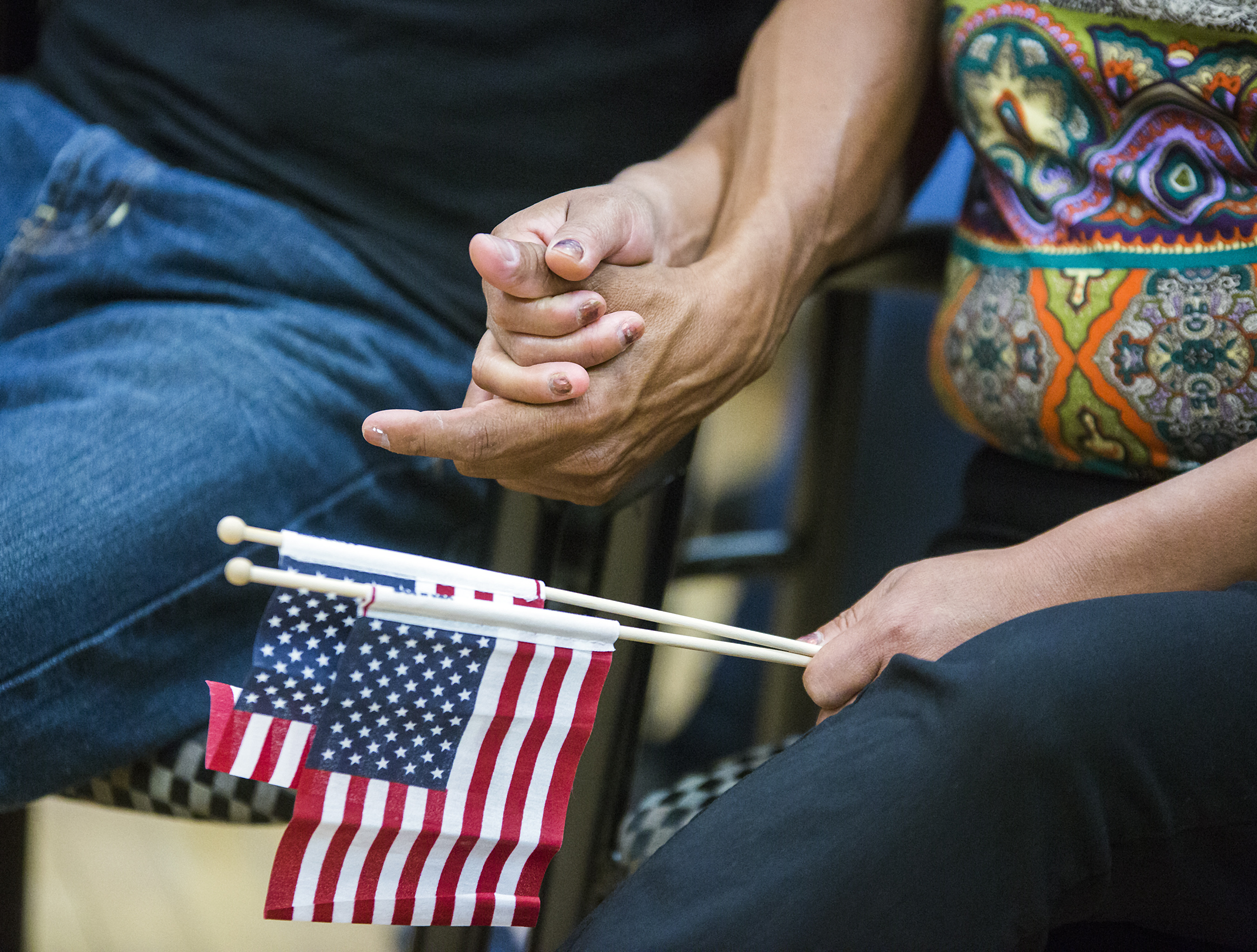 Local leaders and immigrant advocates marked the ninth anniversary of the Deferred Action of Childhood Arrivals program (DACA) by once again calling for congressional action on pending legislation that would create a path to citizenship for thousands of "Dreamers."
Tuesday marked the anniversary of the Obama-era DACA program, which protects an estimated 640,000 people nationwide who were brought to the country undocumented as children, including around 12,000 in Nevada, according to government data.
"Today is an incredible celebration for us of this anniversary – or 'DACAversary' – which we've celebrated every single year, and the excitement that surrounds remembering June 15, 2012, when so many of us were awoken by the excitement of what may come," Astrid Silva, DACA recipient and executive director of Dream Big Nevada, said during a press conference in Las Vegas. "It has opened so many doors for us to be able to continue fighting for a pathway to citizenship."
Clark County Commissioner William McCurdy II, Las Vegas Councilwoman Olivia Diaz and North Las Vegas Councilman Isaac Barron joined Silva, among others, to offer messages of support to those in attendance and to call for action from Sens. Catherine Cortez Masto and Jacky Rosen and the Biden administration.
Congress is considering the American Dream and Promise Act and the DREAM Act. Each measure aims to create a path to permanent status for hundreds of thousands of people covered under DACA and living in the U.S. with temporary status.
The House passed the American Dream and Promise Act in March, but the Senate has yet to consider the bill, in part, because 10 Senate Republicans would be needed to pass the measure with the 50-50 party split in the chamber. The House bill only got nine GOP votes.
Sen. Tim Kaine (D-VA), a member of the Senate Budget Committee, told reporters Wednesday that immigration reform could end up in an infrastructure bill as a way to help pay for the package under the reconciliation process. Under Senate rules, reconciliation allows legislation that directly affects spending and taxes to avoid a filibuster — which requires 60 votes to overcome — and pass the chamber on a simple majority.
"Anytime there's been a [Congressional Budget Office] examination of what immigration reform would do, it produces a significant increase in the [Gross Domestic Product] without really costing much money," Kaine said. "So that may not be a traditional pay for but if we feel like there's something we could do within a reconciliation vehicle that could produce significant economic growth."
Cortez Masto is working with a bipartisan group of senators to see if an immigration deal can be struck, but has not signaled that they have made much, if any, progress.
The proposed legislation comes after the program was reinstated in December 2020 after being suspended by former President Donald Trump in 2017. While the program was suspended, only renewals were allowed, as the Trump administration stopped accepting first-time applicants.
"DACA is still under imminent threat. And the only pathway that we see is the pathway to citizenship, which will provide the certainty that Dreamers and their families need," McCurdy said. "Now is the time to step up. Now is the time to create a quality of life that all of our families can enjoy. And that pathway is by passing the two bills that are now stuck in the Senate."
On Tuesday, several Democratic senators, including Rosen, signed on to a letter spearheaded by Cortez Masto and sent to U.S. Citizenship and Immigration Services seeking answers about recent delays in DACA application processing. In a tweet, she said the Trump administration created an "extreme backlog." 
"Dreamers are our friends and neighbors. These delays have made it impossible for many to work and support their families," Cortez Masto continued in another tweet. "While we continue negotiating a bipartisan immigration bill with a path to citizenship for Dreamers, we must make sure the DACA program is actually working."
A pending 2018 lawsuit in Texas adds to uncertainty about DACA's fate — U.S. District Court Judge Andrew S. Hanen of the Southern District of Texas could decide that DACA is unlawful. Silva urged eligible Nevadans to apply as soon as possible with that in mind.
"It's not about necessarily hurrying or causing panic. We've been waiting for the court decision since Dec. 22, and so every day that passes by I say, 'yes, one more day to apply,' but this isn't something that's going to be stable forever," Silva told The Nevada Independent in an interview. "There's no deadline, but there are outside factors that could change it. And it's moving fast, very fast."
Dream Big Nevada and the Immigrant Home Foundation, which focus on immigration advocacy, providing resources and support, held their first in-person, first-time DACA applicant workshop after holding only virtual workshops since December. In the nine years the program has existed, the Immigrant Home Foundation has helped more than 5,600 DACA applicants, including those applying for the first time and renewals, according to Cristhian Barrera, DACA program coordinator for the foundation.
"It's incredible to think that it has been nine years, because I think so many of us thought that this was going to be kind of a temporary thing, that it would kind of hold us over while they were figuring it out in Congress, and so it's exciting to see how all of us have grown — but it's also very frustrating," Silva said on Tuesday. "And some days, it's very, very easy to want to give up …. But we have to pick ourselves up and remember that we have gotten this far because of all of us. We have gotten to this place because all of your dreams matter."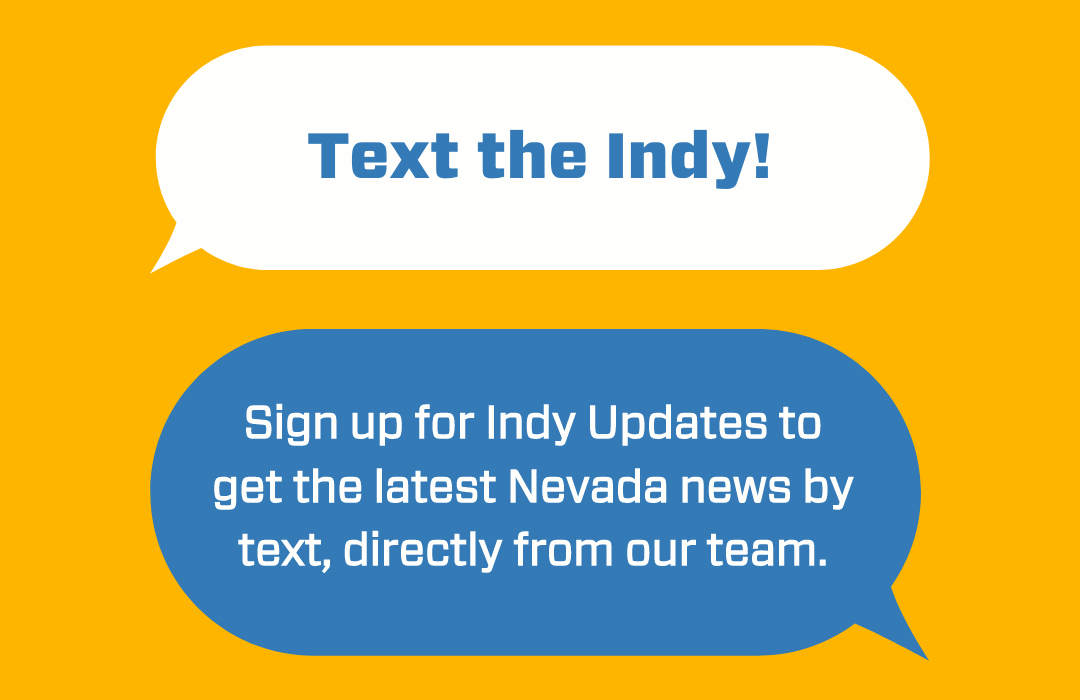 Featured Videos
Comment Policy (updated 4/20/2021): Please keep your comments civil. We reserve the right to delete comments or ban users who engage in personal attacks, use an excess of profanity, make verifiably false statements or are otherwise nasty. Comments that contain links must be approved by admin.