DC Download: Susie Lee creates House Dem leadership role for swing-seat rep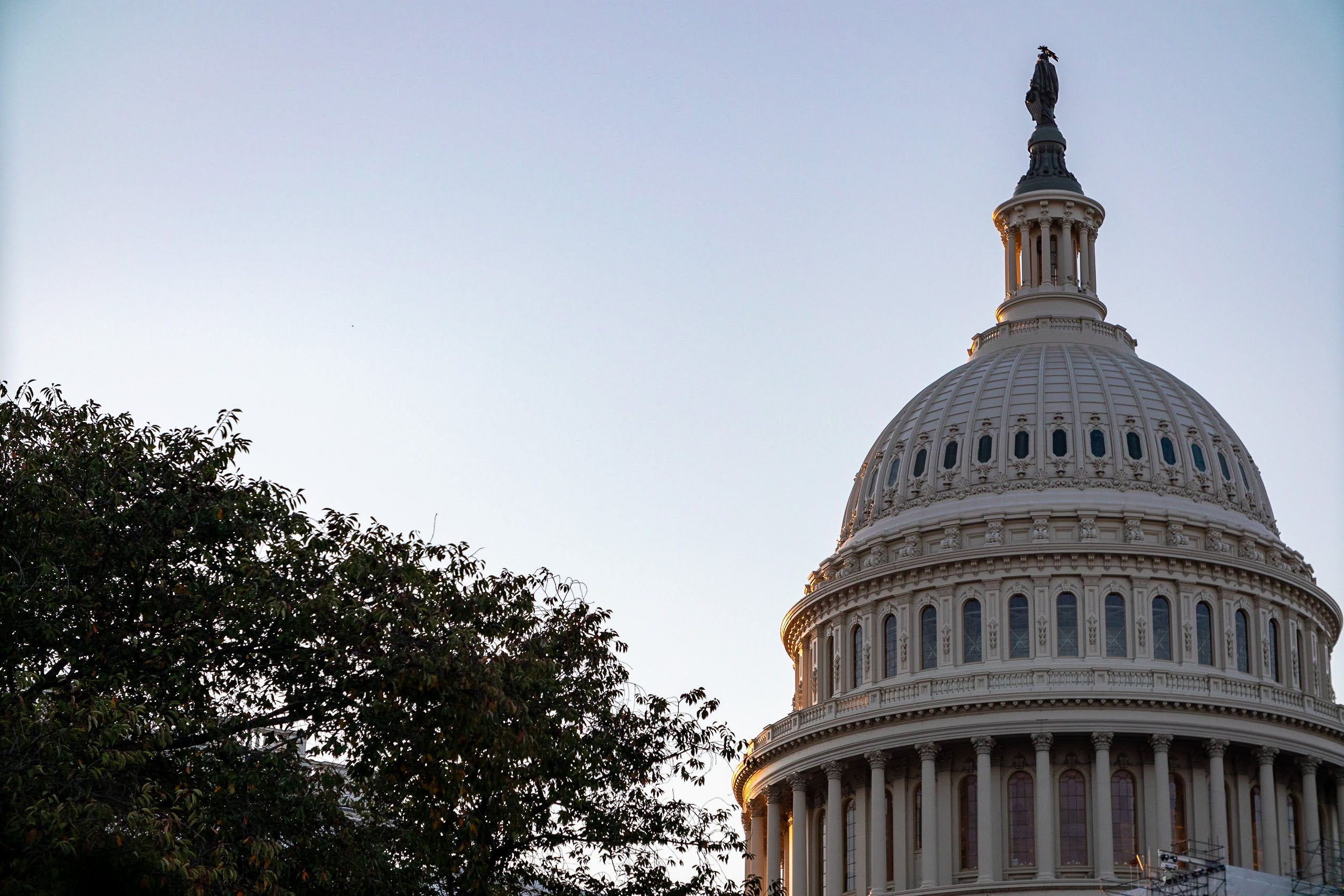 Good morning, and welcome to the Indy D.C. Download newsletter, a weekly look at what's going on in the nation's capital as it relates to Nevada. I'm Gabby Birenbaum, the Indy's new D.C. Correspondent and D.C. Download author. I'm going to be covering Nevada's congressional delegation, so if there are any suggestions you have for how to improve the newsletter, segments you'd like to see, or policies you're interested in learning more about, send me an email!
If a colleague or associate emailed this newsletter to you, please click here to sign up and receive your own copy of Indy D.C. Download in your inbox.
---
This week, as Democrats and Republicans wait for the Dec. 6 Georgia Senate runoff to determine whether Democrats have a vote to spare in their majority, the Democratic caucus elected new leaders and adopted new rules, the Senate passed a LGBTQ+ rights bill, and both houses voted on legislation to avert a rail workers strike.
Susie Lee adds new position to Dem leadership
This week, House Democrats elevated a new trio of members to their leadership – Reps. Hakeem Jeffries (D-NY), Katherine Clark (D-MA), and Pete Aguilar (D-CA). In many ways, the new appointments are historic – Jeffries will be the first Black minority leader, and Aguilar will be the highest-ranked Latino in the House, ever. But the three share an important trait with each other as well as with their predecessors.
"People who are able to climb the leadership ladder tend to be in safer seats," Rep. Susie Lee (D-NV), who represents a highly competitive district, said in an interview. "They're the ones who have the time to solicit the support of their fellow members. There were even times when I was running for my survival, when many people are announcing they're running for leadership."
After a tight midterm in which she defeated her opponent by about 10,000 votes, Lee proposed an amendment to House Democrats' caucus rules adding a battleground representative to the leadership team. The proposal quickly earned the endorsement of the New Democrat Coalition, a group of nearly 100 moderate Democrats, before being adopted by the whole caucus in a closed-door meeting Wednesday.
Now, every Democrat whose seat was classified as 'Frontline' – meaning an endangered seat in a competitive district – by the Democratic Congressional Campaign Committee on Election Day, as well as new members who flipped red seats, will get to vote for one of their fellow frontliners to join Jeffries' leadership team. In addition to Lee, Reps. Dina Titus and Steven Horsford will vote.
"I really feel that these seats – whether it's red to blue, or battleground seats like mine, or Steven's, or Dina's, face some challenges that others in the caucus who are in safer seats might not feel," Lee said. "I just thought it was important to continue to make sure we have representation at every level here, especially at the leadership table."
Lee, who chose not to run for the position, believes the new frontline representative will stress the importance of bipartisanship and campaign urgency. With Democrats set to become the minority, frontliners will have to engage in dealmaking with Republicans and occasionally break with the party, Lee said. And they understand that campaign messaging must begin well before July 2024.
"Running for 2024 starts now," she added.
The frontline representative, then, can help craft Democratic messaging with the DCCC, identify opportunities for bipartisan cooperation, prioritize legislation important to their constituents, such as the 2023 Farm Bill, and explain why frontline members may not vote with the majority of the caucus on some pieces of legislation.
Lee also released a letter with seven other frontliners endorsing Rep. Abigail Spanberger (D-VA) for the position, citing her continued electoral success in a swing district that includes Richmond suburbs and history of standing up to leadership with strategy and messaging concerns. The only other declared candidate is Rep. Matt Cartwright (D-PA), and the caucus election is expected next week.
Congress averts rail strike; fails to guarantee paid sick leave
The Senate passed a bill averting a rail worker strike Thursday after failing to get sufficient votes to give workers more paid sick leave. Both Sens. Jacky Rosen and Catherine Cortez Masto voted with all Democratic senators – save for Sen. Joe Manchin (D-WV) – to increase workers' paid sick leave days from one to seven, and then voted with the majority of senators to force the contract's approval when the first effort failed.
In September, President Joe Biden brokered a deal between workers and rail companies, staving off a strike in exchange for a 24 percent pay increase. But after four of the 12 rail worker unions rejected the contract for insufficient paid sick leave protections and threatened a work stoppage, Biden asked Congress to ratify the contract anyway, holding off a strike that had the potential to devastate supply chains.
Had it gone forward, industry estimates place the value of a rail stoppage at $2 billion per day, with the transportation of important commodities like oil, chemicals, and grain shut down, potentially triggering inflation and job loss in the manufacturing sector.
On Wednesday, House members took two votes – one to approve the contract, and another to amend it by adding seven days of paid sick leave. Nevada's three House Democrats – Lee, Titus, and Horsford – all voted for both measures.
"As railroads have become more profitable, over 100,000 of their workers continue to keep our nation's freight moving without the assurance of paid sick leave," Titus said in a statement. "Today I voted in favor of providing rail workers with this basic right, in addition to voting yes on the agreement negotiated between organized labor leaders and rail carrier management in September, to avoid a catastrophic national rail shutdown that would devastate our economy and hurt millions of families."
Though 79 Republicans joined all but eight Democrats to accept the original contract, Rep. Mark Amodei (R-NV) voted against both measures.
In the Senate, where 60 votes are needed to pass a bill, Democrats could not find enough support to keep the paid sick leave in the bill. Instead, the legislation they sent to Biden contained the same language as the original contract.
Several unions condemned the senators who voted against adding paid leave, including the Smart Transportation Division, which has chapters in Las Vegas, Reno and Sparks.
Biden signed the bill Friday.
In an interview, Cortez Masto said she and other senators have had conversations with the Biden administration about other avenues to support rail workers, given that paid sick leave did not make it into the bill.
"Right now, the carriers are standing on all these profits," Cortez Masto said. "They had stock buybacks, but their workforce went down by 30 percent. They're working these poor men and women like crazy.
Many of us have said this isn't done," she continued. "We're still going to push and fight for the workers here and hold these carriers accountable."
Senate safeguards same-sex marriage
After garnering the support of all Senate Democrats and 11 Republicans, federal safeguards for same-sex marriage are poised to become the law of the land.
On Tuesday, the Senate passed an amended version of the Respect for Marriage Act. The bill, originally introduced without success during the Obama administration, was revived after Supreme Court Justice Clarence Thomas' concurring opinion in Dobbs v. Jackson Women's Health Organization, a landmark decision that reversed abortion rights. In his opinion, Thomas suggested he was open to overturning landmark rulings such as 2015's Obergefell v. Hodges, which bestowed the right to marriage upon same-sex couples.
After its language was amended to include interracial marriage and passed the House, the Respect for Marriage Act was further tweaked by Senate Republicans – whose support was needed to break a filibuster – to exempt religious organizations from any mandate to perform services recognizing a marital act.
As passed, the Respect for Marriage Act repeals the 1996 Defense of Marriage Act, which defined marriage as between a man and a woman, and bestows federal recognition on any marriage, regardless of sex, race, ethnicity, or national original, so long as it was performed legally.
If the Supreme Court does overturn Obergefell, states may vote to no longer recognize or perform same-sex marriages. The Respect for Marriage Act permits this, but ensures that any legal marriage is federally recognized – even if the couple resides in Utah but had their wedding in Nevada, for example.
Both Nevada senators celebrated the legislation's passage as a win for LGBTQ+ rights. In a statement, Sen. Jacky Rosen spoke to the legal threats and recent violence the LGBTQ+ community has faced as reason to vote for the bill.
"It's clear we cannot rely on Supreme Court precedent alone to protect these rights and freedoms," Rosen said. "I'm proud to have voted to pass the bipartisan Respect for Marriage Act so that all marriages can be respected and protected under federal law."
The House is expected to once again pass the legislation next week, at which point it will go to the president's desk.
Nevada tribes to receive nearly $12 million in broadband funding
The Department of Commerce's National Telecommunications and Information Administration announced nearly $12 million in new funding for broadband infrastructure deployment for Nevada tribal nations through its Tribal Broadband Connectivity Program (TBCP).
The Duckwater Shoshone Tribe, Walker River Paiute Tribe, and the Fallon Paiute Shoshone Tribe each received grant funding to install fiber and fixed wireless cables in more than 850 Native American households, community institutions and businesses. The grant funding comes from provisions in the 2021 Infrastructure and Jobs Act, and Sen. Catherine Cortez Masto's Access Broadband Act, which was included in the 2021 omnibus funding bill and created the TBCP.
"I made sure these funds would get to Tribes in Nevada in a timely and efficient fashion, and I'm committed to helping Nevadans in every community access the critical educational, business, health care, and cultural resources that the internet provides," Cortez Masto said in a statement.
---
In Case You Missed It
Notable and Quotable
"What's the other side going to be doing? We know what we're going to be doing."
— Rep. Dina Titus, on the changes to Democratic leadership in the House and being the new minority party
Legislative Tracker
The Week Ahead…
Next week, Georgia will hold its Senate runoff to determine whether the Senate split will be 51-49 or 50-50. Additionally, a draft of the National Defense Authorization Act, which recommends funding totals and spending policies for the military, is expected, and the Senate Appropriations Committee will begin working on an omnibus bill to fund the government, which could include a number of other domestic priorities – or a continuing resolution to maintain this year's funding levels.
The federal government is funded through Dec. 16. If Congress does not pass an omnibus budget bill, a continuing resolution, or an extension, then the government will shut down.
SEN. CATHERINE CORTEZ MASTO
Legislation sponsored:
S. 5174 – A bill to establish a grant program to fund women's health patient navigators for patients seeking abortion care.
SEN. JACKY ROSEN
Legislation sponsored:
S.Res.849 – A resolution designation November 2022 as "National Hospice and Palliative Care Month"
Legislation co-sponsored:
S.5159 – A bill to amend the Trafficking Victims Protection Act of 2000 to direct the Secretary of Transportation to seek to provide for the posting of contact information of the national human trafficking hotline in the restrooms of each aircraft, airport, over-the-road bus, bus station, passenger train, and passenger railroad station operating within the United States, and for other purposes.
S. 5174 – A bill to establish a grant program to fund women's health patient navigators for patients seeking abortion care.
S.5175 – A bill to amend the Small Business Act to require an annual report on entrepreneurial development programs, and for other purposes.
REP. DINA TITUS:
Legislation co-sponsored:
H.Res.1504 – Supporting the goals of World AIDS Day.
H.R.9375 – To establish a grant program to address the crises in accessing affordable housing and child care through the co-location of housing and child care, and for other purposes.
H.R.9379 – To amend title 38, United States Code, to improve the VA Work-Study program.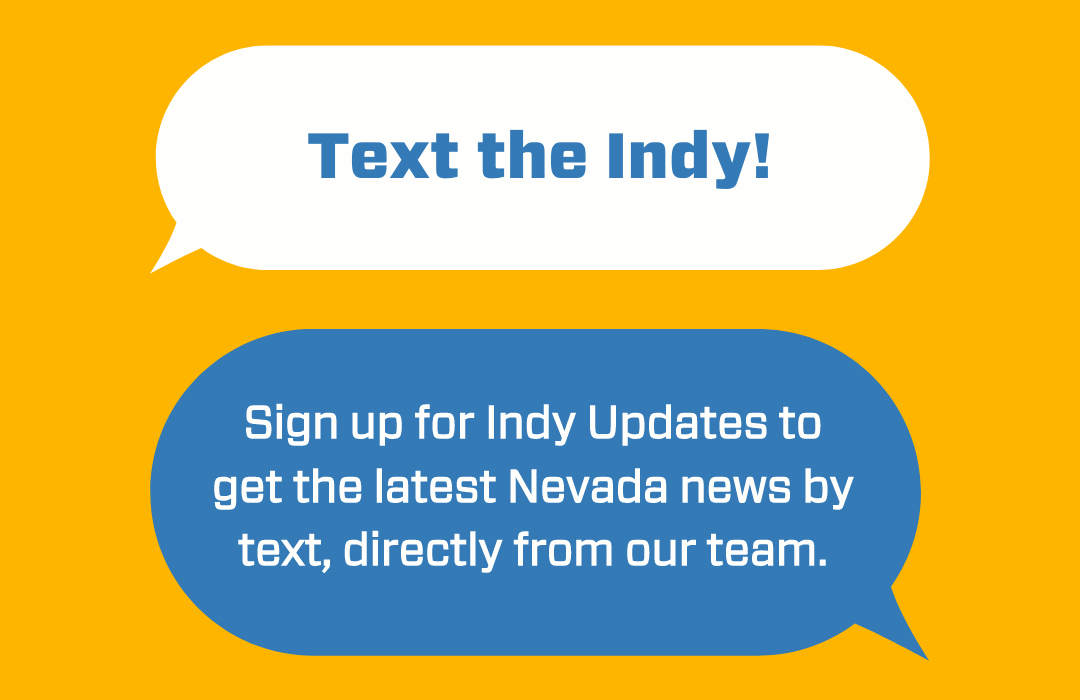 Featured Videos
Comment Policy (updated 4/20/2021): Please keep your comments civil. We reserve the right to delete comments or ban users who engage in personal attacks, use an excess of profanity, make verifiably false statements or are otherwise nasty. Comments that contain links must be approved by admin.