Despite perennial service shortages, Las Vegas gets tougher on stubborn homeless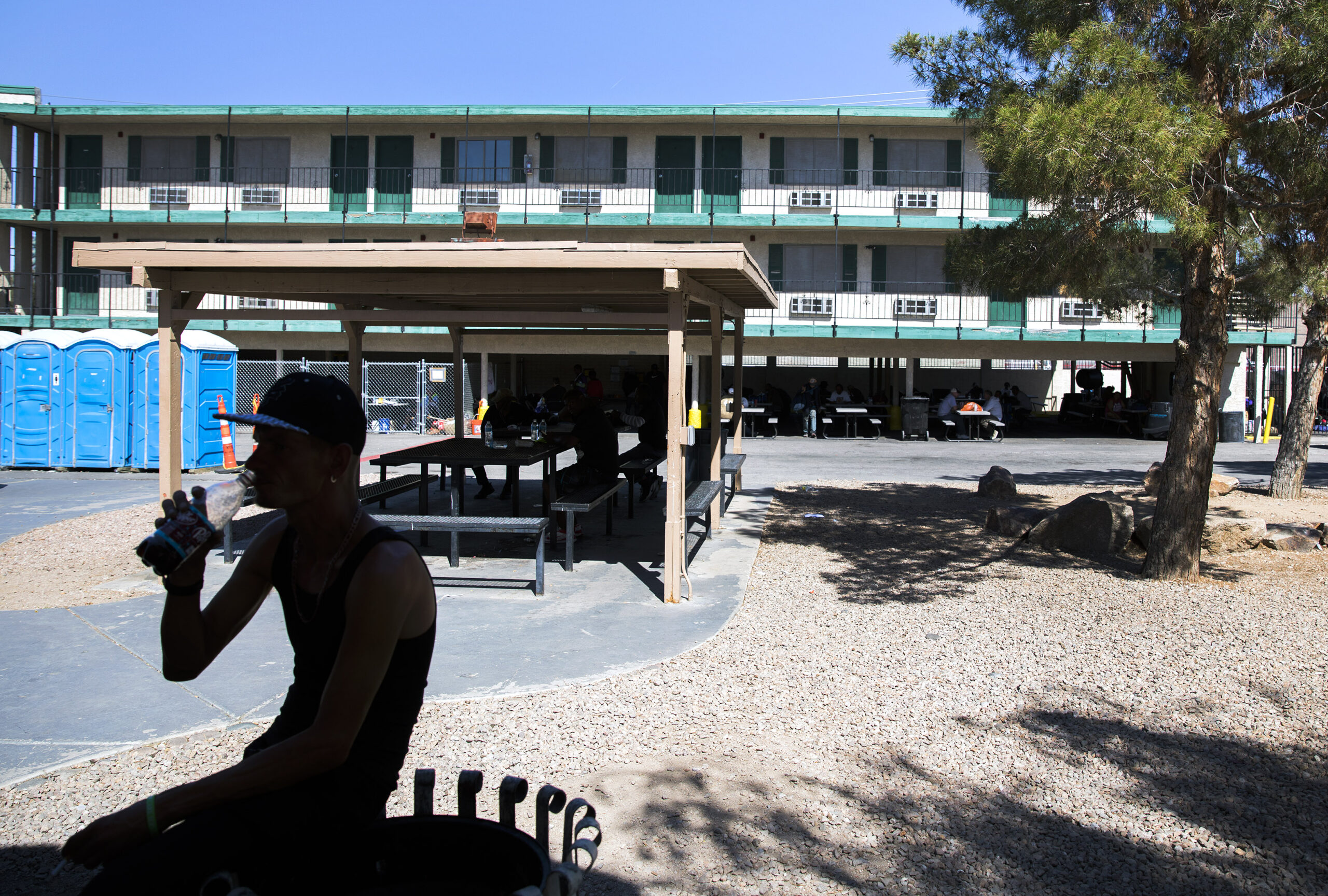 The city government that's rarely been accused of doing too much for its homeless population has decided to get tough with a proposed ban on unauthorized street "camping."
Camping?
Living on the Las Vegas streets is to camping what Dante's journey through Hell was to hiking. For the homeless, it's a city of woe.
For now, let's just call it a poor choice of words, albeit one that echoes previous attempts at city hall to clear the down-and-out from public view. Even one of the ordinance's proponents admits the city's efforts over the last two decades have resulted in "little or no success."
But look on the bright side, which is something Las Vegas Mayor Carolyn Goodman does on a regular basis. She told KNPR's "State of Nevada" this past week that it isn't the city's intention to punish, but "to encourage people to seek the many opportunities that we offer to break the cycle of homelessness to come into our courtyard and the resources of other nonprofit social services to help them."
It makes sense in theory. If you build the services, they will come -- even if it takes a police escort, and presuming there are sufficient services available.
In reality, the issues that keep the recalcitrant homeless on the street are more complex. When you're willing to sleep under bridges, in alleys, or amid human waste in a sidewalk encampment, you're unlikely to be scared straight by a city citation or an arm-twist from the coppers. In fact, there's as good a chance a tough-on-crime ordinance will only add to the burden of the hard-core homeless by making them easier to roust and burying them further still in bureaucratic paper.
Possible fines for said proposal will range from $5 to $1,000. The latter figure should come with its own laugh track. A grand? Hey, why not make it a million and really encourage them to come in and partake of the plethora of available services. Maybe they'll write you a check.
In fairness, the city's ordinance echoes the efforts of jurisdictions across the country that struggle for answers to problems of the human condition. The ideas ebb and flow from greater understanding to increased incarceration. In the end, the drug and alcohol addled and mentally troubled are still there, living out in the open, creating a nuisance and worse in business districts and neighborhoods and exercising their constitutional right to assemble and even occupy that sacred public space, the sidewalk.
There's no simple solution, but getting tough is unlikely to work and has already drawn opposition from homeless advocates, the ACLU, and Democratic Party presidential candidate and former Housing Secretary and San Antonio Mayor Julian Castro. During an Oct 2 stop in Las Vegas, Castro joined a group of protestors outside City Hall in an effort to draw attention to what he called an ordinance that would "criminalize homelessness."
"I know Las Vegas can do better than this" Castro said, alluding to its "functional zero" status in getting homeless veterans off the street. "... This ordinance that the City Council is considering is a mistake. Some people, if they see that you can get homeless folks out of sight, and perhaps out of mind, that it's an improvement. But that's a lie. It's not true."
Part of what makes the ordinance built on a false premise is the lack of sophisticated social services available in Southern Nevada. There aren't enough detox and recovery facilities to serve the needs of the haves, much less the have-nots. The same goes for bed space for those with crushing mental health issues.
From transitional beds to affordable housing, demand far outstrips supply. And it all feeds a variety of issues that we still pay for, only in the form of police and first responder hours, emergency room visits, and a clogged court and jail system.
If it goes on the books as it stands, the proposed ordinance figures to be challenged by the ACLU and other civil liberties advocates. That was the inference easily drawn from the recent protest. Local activist Joe Sacco reminded those present of the years-long legal battle with the city over its "don't-feed-the-homeless" ordinance. Wesley Juhl of the ACLU of Nevada questioned the morality of criminalizing "life-sustaining activities" such as those practiced by the so-called campers.
"It's a problem," Juhl said. "So everyone that cares about human dignity and compassion needs to join this fight. We need to make sure that the city understands we need to put housing first, not jail first."
Actually, he's onto something. Cities such as Salt Lake City are those trying a housing-first approach that provides respectful shelter without the many demands required by traditional spaces.
Some will argue that such niceties would hang out the Welcome sign to the unstable and unwashed throughout the region, but that's simplistic. What's certain is the fact the current system is expensive and only marginally effective.
The entrenched homeless need services, but what they can really use is a safe place to be and rules that enable them to exist with their belongings, partners, pets and, yes, even addictions. Such spaces are costly, especially in jurisdictions in which land is at a premium, but they're a bargain compared to building an ever-more-confused apparatus that finds them seeking refuge in tarp-covered clusters across the valley.
The fact is, we have a society that talks a lot about having caring for the addicted and mentally wounded, but manages to appease its collective conscience with band aids and bromides. In the end, we'll be measured not by their contrition, but by our compassion.
Without a safe separate space big enough for the hundreds who survive on the street on a given day here -- making consistent gains may be impossible in their city of woe.

John L. Smith is an author and longtime columnist. He was born in Henderson and his family's Nevada roots go back to 1881. His stories have appeared in Time, Readers Digest, The Daily Beast, Reuters, Ruralite and Desert Companion, among others. He also offers weekly commentary on Nevada Public Radio station KNPR. His newest book—a biography of iconic Nevada civil rights and political leader, Joe Neal—"Westside Slugger: Joe Neal's Lifelong Fight for Social Justice" is published by University of Nevada Press and is available at Amazon.com. Contact him at [email protected] On Twitter: @jlnevadasmith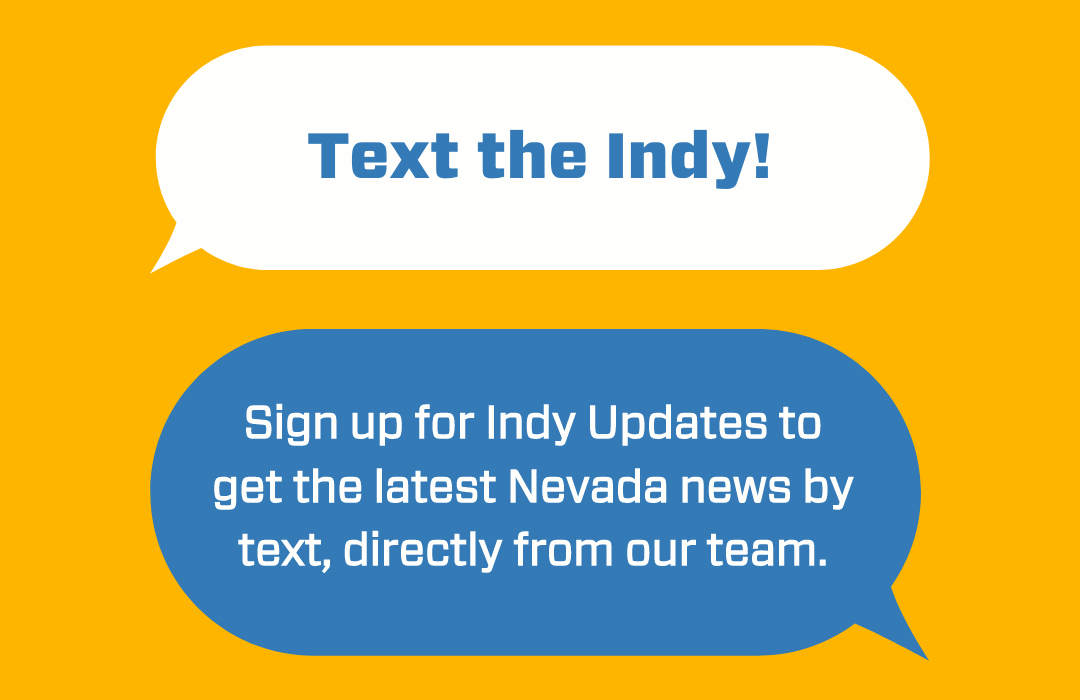 Featured Videos
Comment Policy (updated 4/20/2021): Please keep your comments civil. We reserve the right to delete comments or ban users who engage in personal attacks, use an excess of profanity, make verifiably false statements or are otherwise nasty. Comments that contain links must be approved by admin.