Despite steady population growth in Nevada, some residents are calling it quits and moving elsewhere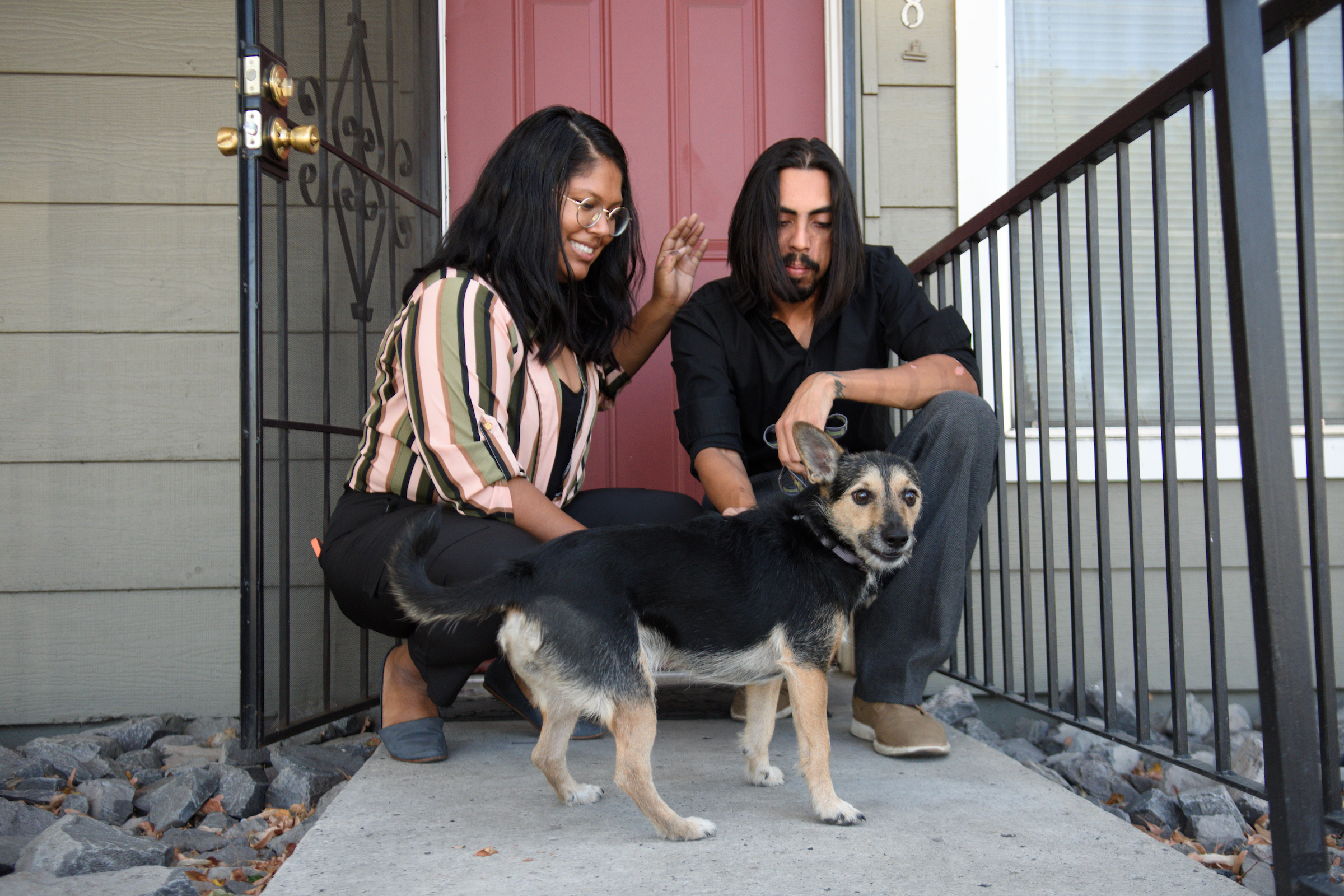 The math didn't add up for Richard Luciano.
His quest for a new home with enough room for his elderly parents became a ritual steeped in disappointment. He and his wife scoured the Las Vegas real-estate market for more than a year and a half, watching prices soar and bidding wars become the norm. The prices advertised on home builder billboards? Not even close to reality, Luciano says.
"I was finding myself every Tuesday (in) a drawing to see if I win a friggin' house that I gotta pay $500,000 for that's worth $300,000," he said.
Enough was enough, he decided, which is how the 55-year-old wound up organizing a moving sale last week. In the garage of his rental home, wall decor, kitchen appliances and assorted household goods awaited buyers. An orange tabby cat, meanwhile, rested in an upstairs bedroom, steps away from treasured belongings packed in plastic tubs.
Luciano and his wife are bidding Nevada goodbye. They purchased a new home — 2,000 square feet on a golf course lot — for $399,000 in eastern Pennsylvania. After attending family weddings in the Poconos region, they zeroed in on that locale. Luciano, a consultant for auto dealerships, can work anywhere.
Their departure, at least at face value, goes against the narrative of Nevada as a fast-growing state that lured more than 400,000 people here over the past decade. But the pandemic, related economic consequences, climate concerns and political atmosphere have collided in a way that has caused people, nationwide and in Nevada, to reevaluate their priorities, including where they call home.
"It seems like people are going through some real, you know, soul searching right now," said Karen Danielsen, associate professor at UNLV's School of Public Policy and Leadership. "They're trying to decide what's a good career for them and obviously … what's important for them in terms of where they live."
It is too soon to say how it will all shake out for the state's long-term population trends, but for those who are packing up or already left, home no longer means Nevada.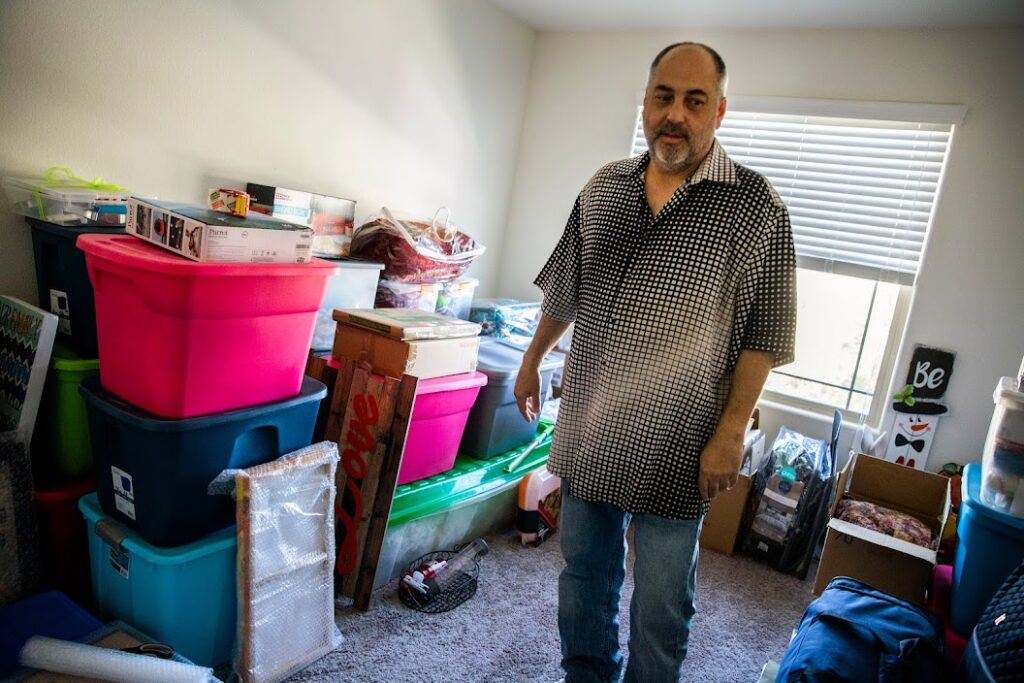 ---
The 2020 census pegged Nevada as the fifth fastest-growing state in the nation, behind only North Dakota, Texas, Idaho and Utah. The population grew 15 percent from 2010 to 2020, eclipsing more than 3.1 million residents. Nye County led the pack with a 17.4 percent increase, followed by Clark County (16.1 percent) and Washoe County (15.4 percent). On the flip side, the biggest drop, according to the U.S. Census Bureau, occurred in Lincoln County, which lost 846 residents or 15.8 percent of its population.
State demographer Matthew Lawton expects net population gains to be larger than net losses moving forward, but the question is by how much. His office projects steady growth, ranging from 1 percent to 1.7 percent annually over the next five years, bringing the state's total population to more than 3.3 million residents by 2025.
Still, Lawton acknowledged it's an "uncertain time" for demographers attempting to make projections.
"A lot of the demographic estimates, projections really rely on economic data," he said. "We've seen a lot of upheaval economically over the last 18 months, and it has really created a lot of uncertainty in the data so we have to do our best to try to account for that."
Mehmet Serkan Tosun, a professor of economics at UNR's College of Business, suggests monitoring the pull and push factors that affect population trends — in other words, what draws people here versus what drives them away. The latter could be a combination of insufficient job opportunities, affordability issues, environmental concerns and education system dissatisfaction, he said, noting that those factors may well be different in the north, south and rural parts of the state.
For Natalie Schaffer, the decision to leave Las Vegas boiled down to cost of living. In the spring, the 58-year-old learned that her rent would be increasing from $1,300 to $2,400 per month. She had lived in her two-bedroom apartment near Desert Inn Road and Durango Drive for 13 years.
"I tried to find another place to move, but I was running into the same issue," said Schaffer, a telephone triage nurse. "And housing, if you want to rent the house, you might as well buy a house because you have to put first month, last month — all these deposits — and it turns into like $10,000 for a $2,000 house."
She decided too much of her roughly $65,000 annual income would be gobbled up by housing costs, so in May, she moved to Raleigh, North Carolina. Her sister and brother-in-law, who were also feeling squeezed by housing costs, joined her. They now live together and rent a three-bedroom apartment for $1,300 a month.
The trio are waiting it out, hoping to return sometime next year if Las Vegas rental prices slide down a bit. But Schaffer, who has a nursing degree and works remotely from North Carolina, wonders how people earning less money than she does can keep up.
"I feel like somebody needs to look at it and say, 'Wait a minute, this makes zero sense,'" she said.
The median price for an existing, single-family home sold in the Las Vegas area was $405,000 in August, per Las Vegas Realtors data. In Reno, the median price for an existing, single-family is even higher — $553,500, according to the Reno/Sparks Association of Realtors.
Average rents in the two metro areas have been climbing as well, hitting $1,341 (up 19 percent) in Las Vegas and $1,544 (up 17 percent) in Reno last month, according to data compiled by RentCafé.
The upward trend in rental prices persuaded Dennise Mena, 26, and her partner, Jesse Ochoa, 29, to move to Washington, D.C., where they'll be paying $1,400 a month for a one-bedroom apartment. It's comparable to what they'd expect to pay in Reno if they upgraded to a nicer apartment. They're currently paying nearly $1,100 a month for a two-bedroom apartment, but Mena described it as "falling apart" with needed repairs the landlord won't address.
In a nutshell, they felt stuck.
"Each year we have gotten progressively better financially and yet we're in the same place of living because each year, rent has gone up by so much," Ochoa said.
Plus, Ochoa said his search for a job related to his mechanical engineering degree has been difficult in Reno. He hopes to have better luck in the nation's capital, where Mena has accepted and started a communications-related job in the nonprofit sector.
Mena and Ochoa grew up in Carson City and Las Vegas, respectively. They consider Nevada home — and might move back someday — but are eager to plant roots in a larger city where they think their Latinx culture might be more celebrated. So, although housing costs were the driving factor, cultural considerations played a role, too.
"There is a pretty big Latinx community. There's a really big brown community in general," Mena said, describing Reno. "What I would say is that culturally we're muffled here."
They plan to begin the cross-country drive Oct. 14, with their dog along for the ride and their belongings packed in a U-Haul.
---
Auburn Harrison already left Reno. After 15 years living in the "Biggest Little City," the decision to leave came like a sudden jolt. Reno is where Harrison, a former television reporter, met her husband and gave birth to their three sons. But the pandemic and all its related stressors — 12-hour workdays and guiding children through virtual learning — took a toll.
"It just kind of made me rethink, like, how do I want to spend my time?" she said.
Harrison quit her job as a nonprofit executive director last October to focus on her children. But wanderlust set in, aggravated by what she described as a bothersome observation: She started seeing more pro-Trump flags and campaign material in their southwest Reno neighborhood.
"I just kind of felt like, 'Gosh, I don't really necessarily live by the type of people that I thought I lived by,'" she said. "Maybe we don't have the same values."
It was time, she and her husband decided, to embark upon a new adventure. They bought a bicycle shop in Portland, Oregon, and moved there in March. Her husband manages the bike shop, fulfilling his lifelong dream, while she does consulting work. Their boys — ages 10, 7 and 3 — are making new friends.
Harrison, 40, said they will always cherish their time in Nevada, but they harbor no regrets about leaving.
"We were very very lucky," she said. "It all did work out. We are super grateful to be here."
Down south, in Henderson, climate and health concerns largely nudged Kathy Gillespie to retire across the country. She has a condition called Sarcoidosis, which has compromised her lungs. The home she shared with her partner in Anthem Country Club typically boasted a view of the Las Vegas Strip. These days it's hit or miss, an indication of poor air quality that could affect her breathing.
"It's just all foggy or smoggy, or it's the wildfires or, you know, whatever," she said.
Gillespie, 68, also said she can't wrap her mind around the water situation. She sees more traffic, more condos, more homes, more people, more sprinklers — and not enough conservation efforts considering the region's ongoing drought.
So she and her partner sold their Anthem home last week and will be splitting their time between homes in Fort Myers, Florida, and on the North Carolina coast, on the outskirts of Myrtle Beach.
"I just don't see people conserving, and I see Lake Mead going down, down, down down," she said.
Gillespie, who has lived in Southern Nevada for 25 years, said she's happy to trade dust- or smoke-filled air for an ocean breeze, even if their new homes come with the threat of a hurricane. At least water won't be a concern.
She expects their move to be permanent.
As for Richard Luciano, whose house hunting frustrations are triggering a move to Pennsylvania, he's forgoing his Nevada residency but won't be a complete stranger. His elderly parents are remaining in Las Vegas, leasing a condo that Luciano says was overpriced and difficult to find.
"It's not like I'm not going to visit," he said. "I just won't own anything here."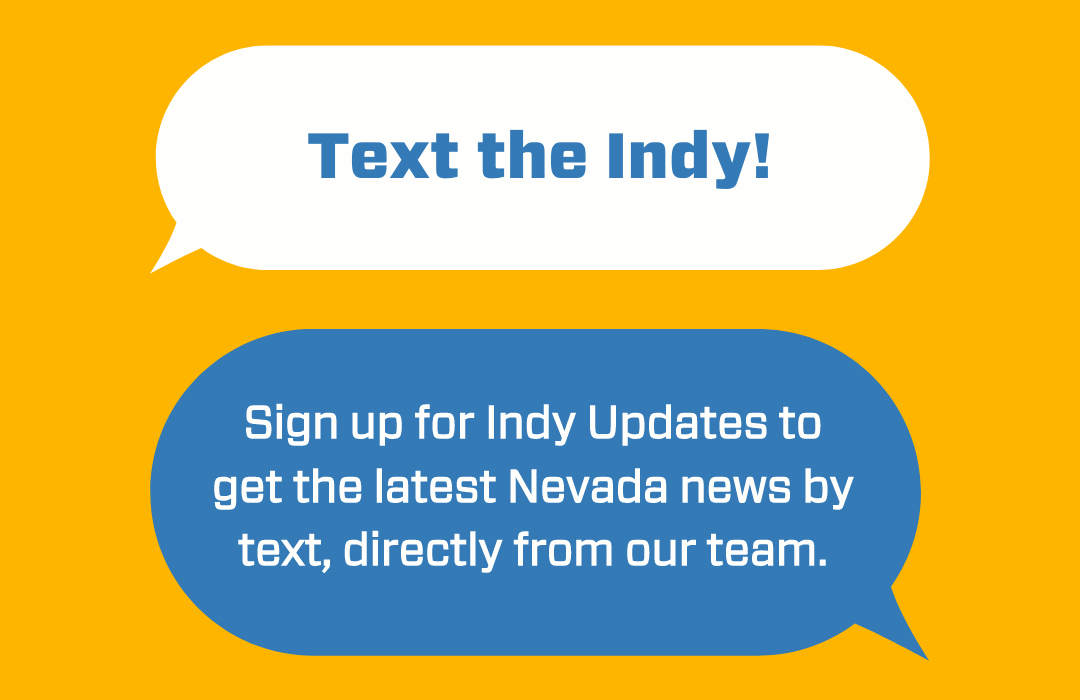 Featured Videos
Comment Policy (updated 4/20/2021): Please keep your comments civil. We reserve the right to delete comments or ban users who engage in personal attacks, use an excess of profanity, make verifiably false statements or are otherwise nasty. Comments that contain links must be approved by admin.