DETR's transition to new unemployment benefits debit card provider creates obstacles for some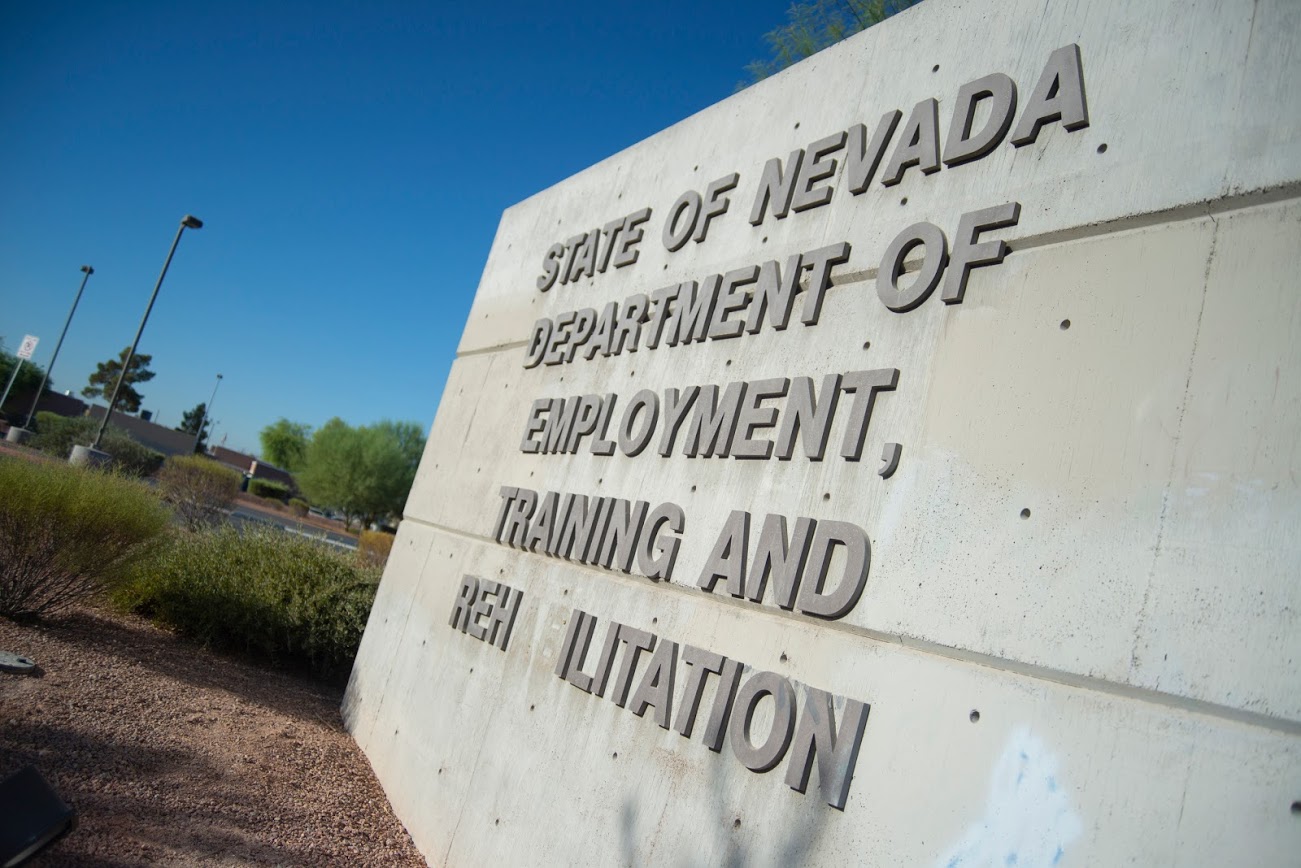 Since Nevada switched to a new unemployment benefits debit card provider on July 1, delivery issues with the new cards and at-times conflicting messages have left some claimants frustrated and waiting for weeks for benefits.
In early June, the Department of Employment, Training and Rehabilitation (DETR) announced that it would transition from Bank of America to the Way2Go Card to administer regular unemployment benefits, with payments loaded onto the new cards beginning in early July.
The change was necessary after Bank of America informed the state that it did not plan to renew its previous contract as the state's unemployment benefits card provider. But after DETR rushed to select a replacement provider for the more than 50,000 Nevadans who currently claim regular unemployment benefits, the changeover left some claimants waiting on benefits while the transition took place.
A spokesman for Bank of America declined to comment on the company's decision to not renew its contract with the state, but the bank has also publicly expressed a desire to exit its contract with California for the administration of unemployment benefits. The bank has told California lawmakers that it lost hundreds of millions of dollars to unemployment fraud during the pandemic.
Corey Bailey, a Las Vegas resident who has been unemployed since March 2020 and is a moderator for a 17,000-plus member unemployment support Facebook group, said he received three different unemployment debit cards over a month-long period before he could activate the final card.
"Now at this point, I've learned my lesson not to depend on what they're telling me, and stop canceling cards and ordering new cards," Bailey said.
Before receiving his most recent card, Bailey said he was given conflicting information by different customer service agents and supervisors from the card provider, Conduent. He said one agent told him that it would cost $15 to expedite the delivery of his card, and another told him that it would cost $12 to pay for expedited delivery. He also said he was told that his card could not be charged for expedited delivery and that he could not activate his first two cards because another card was coming.
"I call them back, and this lady says not only was my card not expedited, but they can't expedite because in order to expedite, there has to be funds on the card to charge the $12 fee," Bailey said. "So now I'm frustrated."
Bailey estimates that hundreds of members of his Facebook group have faced similar challenges. Bailey said he's heard from individuals in the group who have not received their new cards, while others have been locked out of the Way2Go online portal for security reasons and some have waited for more than a week for their funds to transfer from their Way2Go cards to their personal bank accounts.
DETR has acknowledged that there have been bumps in the road with the new system, but a spokesperson for the agency, Heidi Saucedo, wrote in an email that the agency expects the administration of benefits through the Way2Go cards to operate similarly to previous providers.
"As with any new program launch, there can be some unexpected problems," Saucedo wrote. "However the dedicated team at DETR continues to work through the issues to ensure accurate and timely distribution of new debit cards and benefits to unemployed Nevadans."
As of July 10, there were 51,625 Nevadans receiving weekly regular unemployment benefits from DETR, with the vast majority receiving benefits through the cards rather than paper checks. During that same week, more than 130,000 Nevadans claimed some other form of unemployment benefits, though a far smaller portion of that group elected to receive those benefits through the Way2Go debit cards.
Unlike the regular unemployment system, Pandemic Unemployment Assistance (PUA) and Pandemic Unemployment Emergency Compensation (PUEC) claimants are able to receive benefits through direct deposit, rather than through prepaid debit cards, because they are federal programs. During the week ending July 17, more than 28,000 PUA claimants were paid through direct deposits, while close to 10,000 were paid through debit card deposits, according to Saucedo.
Though delivery problems have been limited because early delivery of the new cards began in early June, some residents have run into another issue — street addresses that were too long. DETR's online claimant portal allows for longer street addresses, but the Way2Go system has two address lines, with the first line limited to 30 characters.
DETR has advised claimants through its online messaging to update their addresses in the system, but the character limit has led to some delays with the delivery process. DETR has stated some claimants may not have received a card until the first week of July.
Fred Shaheen, a 68-year-old Las Vegas resident who was laid off from his job in November, said a portion of his apartment number was cut off by the character limit, which prevented his card from being delivered and opened up a host of other issues in attempting to correct the issue.
Shaheen said he called DETR on June 21 and updated his address with the agency. He called back a few days later and was told that no change to his address had been made. After repeated calls to both DETR and Conduent, Shaheen said he was finally able to have his case expedited, and his card was delivered on July 15, two weeks after the transition to the new provider.
An "unusual" situation for DETR
DETR's transition to a new provider for unemployment debit cards happened swiftly in a process that Saucedo described as "unusual."
"Last year, mid-pandemic, Bank of America let us know they were re-evaluating and were not planning to renew or bid on the next [request for proposals] for debit cards. Because of the pandemic, we were allowed and Bank of America agreed to extend the contract into 2021 until a new debit card vendor could be brought on board," Saucedo wrote.
In April, DETR and Conduent, a business services company that provides welfare benefits for other government programs, such as food stamps, agreed on a two-year contract running through the end of June 2023 that allowed Conduent to replace Bank of America as the state's unemployment benefits provider starting on July 1.
Saucedo said that state contracts are typically four years long and that DETR is working on a request for proposals for a four year-long contract with "a vendor that can solve many of the agency's needs."
"This situation was unusual and we will soon be getting back to the regular order," she wrote.
Conduent did not respond to requests for comment.
The other companies that applied for the contract awarded to Conduent were U.S. Bank, Wells Fargo and FiServ, and the state's contract with Conduent is paid for through federal dollars and comes at zero cost to the state, according to documents from a Board of Examiners meeting in June.
DETR still only allows claimants to receive benefits through the prepaid debit cards or paper checks, making Nevada one of only two states that does not allow claimants in the regular unemployment insurance program to receive benefits through direct deposit. The lack of a direct deposit option is criticized by national consumer advocates, as it can create headaches for claimants trying to access benefits.
In line with the agency's efforts to find a new banking vendor, Saucedo said DETR is working to modernize its outdated unemployment system and plans to offer direct deposit for regular unemployment under the modernized system. The upgrades to the system may take several years to implement.
IndyFest is proudly sponsored by:
Comment Policy (updated 4/20/2021): Please keep your comments civil. We reserve the right to delete comments or ban users who engage in personal attacks, use an excess of profanity, make verifiably false statements or are otherwise nasty. Comments that contain links must be approved by admin.