Kihuen's bid for City Council seat ends in loss to Diaz, Clary; Goodman wins third term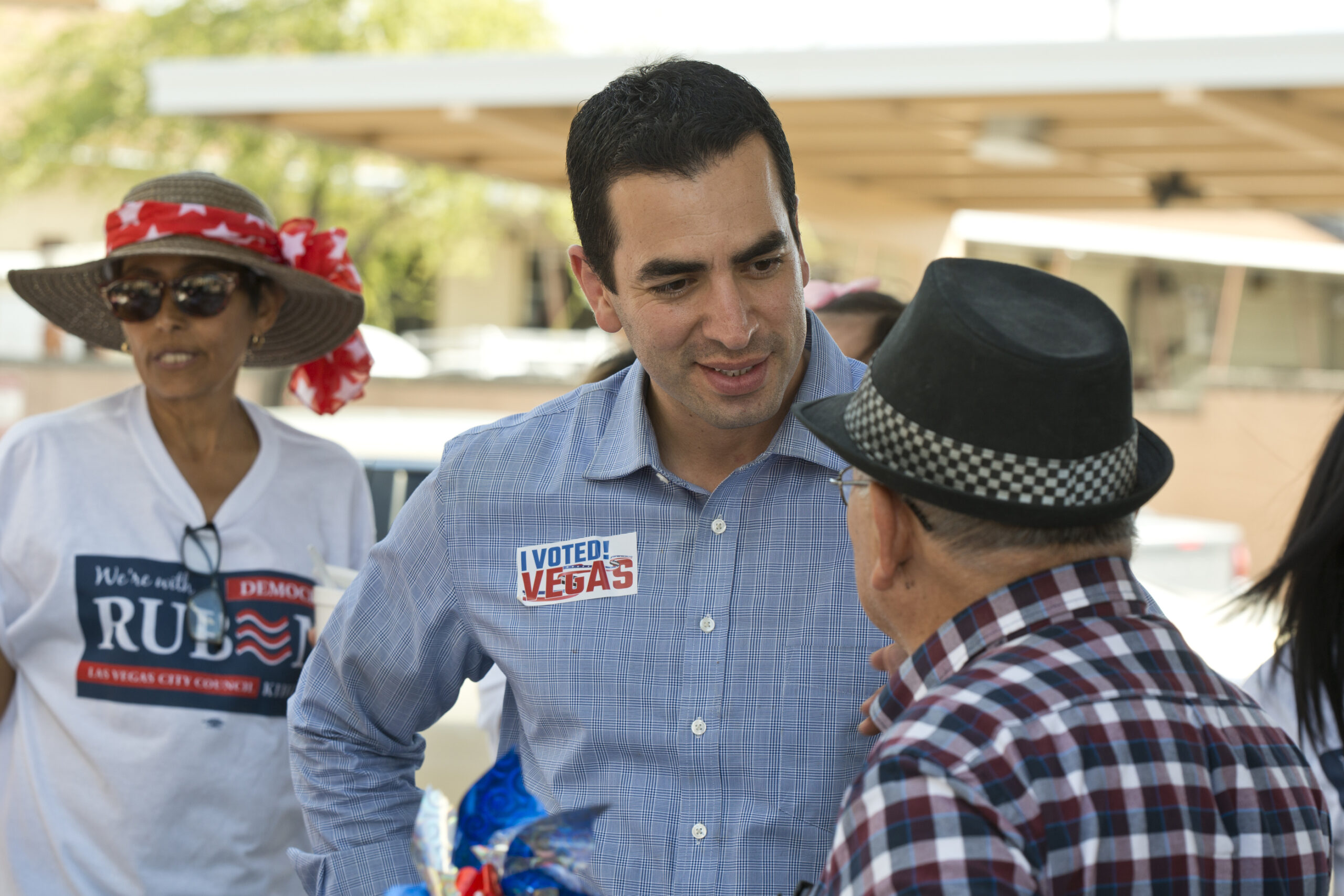 Former Rep. Ruben Kihuen's attempt to revive his political career fizzled Tuesday when he lost his bid for a Las Vegas City Council seat by a razor-thin margin.
Former Assemblywoman Olivia Diaz and activist Melissa Clary emerged with the most votes in the Ward 3 race, meaning they will head to the general election in June. Diaz captured 33 percent of the votes. The former congressman, who chose not to seek re-election amid sexual harassment allegations, received just over 28 percent of the votes cast in the election -- five votes fewer than Clary.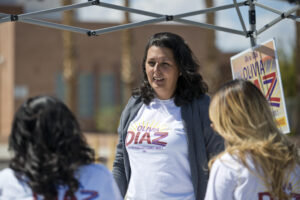 The loss marks a narrow but swift fall for Kihuen, who was edging out Clary when the early vote results were posted earlier Tuesday evening. Clary works for the U.S. Department of Veterans Affairs.
Las Vegas Mayor Carolyn Goodman, however, secured enough votes to win re-election outright, continuing the family legacy in that office. Early vote and absentee totals indicate Goodman received more 83 percent of the votes, reaching the majority threshold to win that election outright. While municipal primary elections can be overlooked and often see low turnout, they carry significance given the ability of a candidate to win a race — rendering a general election unnecessary — if he or she receives a majority of votes.
The victory assures her a third and final term in office. Goodman's husband also served the maximum three terms as Las Vegas mayor immediately before her tenure began. If she serves the duration of her third term, that means the Goodmans will have shepherded the city for 24 years.
Goodman announced in January that she was seeking a third mayoral term despite a breast cancer diagnosis.The mayor said she would be receiving treatments on Fridays when city hall is closed but downplayed any notions of health issues interfering with her role.
"Otherwise, I am completely healthy and can continue to work effectively as the mayor of Las Vegas during treatment," Goodman said at a January press conference. "Believe me, I have more energy than a pack of wolves and look forward to serving the wonderful community and people of Las Vegas for four more exciting years, if, in fact, they choose to re-elect me."
In the crowded Ward 1 race, the two candidates continuing to the general election will be Brian Knudsen, who captured nearly 27 percent of the vote, and Robin Munier, who received around 20 percent of votes cast. Despite a high-profile campaign, addiction recovery advocate Dave Marlon reported about 17 percent of the vote and missed the cutoff for the general election.
Incumbent Cedric Crear easily won a full term in the Ward 5 race, garnering 60 percent of the early votes. Crear won a special election last year, replacing former Councilman Ricki Barlow, who resigned after pleading guilty to a felony charge of misusing campaign funds.)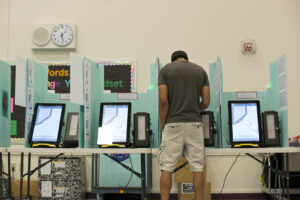 The Ward 3 race received the most attention given Kihuen's presence. Multiple allegations of sexual harassment surfaced against Kihuen in late 2017 and early 2018, leading the freshman congressman to announce he wouldn't run for re-election amid a congressional ethics probe. The nine-month investigation determined that Kihuen — a former state senator once viewed as a rising Latino star in the Democratic party — "made persistent and unwanted advances toward women who were required to work with him," which violated House rules.
Seemingly undaunted by his role in the #MeToo movement, Kihuen mounted a comeback by applying to run for the Las Vegas City Council seat held by Councilman Bob Coffin, who decided against seeking re-election. The move didn't go unnoticed.
Soon, an anti-Kuhuen campaign sprouted.
Democratic Assemblywoman Heidi Swank and the "Nevada Values Pac" launched a website called NoMeansNoRuben.com. The site featured graphic details and text messages that were released by the House Ethics Committee following its investigation of the sexual harassment claims against him.
Although that group did not endorse other candidates, former Assemblywoman Olivia Diaz attracted staunch support from the state's Democratic establishment, including endorsements from Sen. Jacky Rosen and Sen. Catherine Cortez Masto, and an endorsement from the state's powerful Culinary Workers Union Local 226.
Even so, campaign posters featuring Kihuen popped up in Las Vegas and the race forged ahead. Earlier this month, Kihuen participated in a forum with the other six candidates. But, in the end, it wasn't enough to curry favor with prospective voters.
Swank and the group that campaigned against Kihuen praised voters for their choices in the primary election.
Thank you to everyone who worked so hard. All the women who spoke up and told their story. Everyone who knocked on doors. And every voter who didn't vote for @RubenKihuen. We all did this together. https://t.co/VMhw8DYkKj

— Heidi Swank (@HeidiAnnSwank) April 3, 2019
The general election is June 11. Here are primary results from other Southern Nevada municipalities:
North Las Vegas
Incumbent Councilwoman Pamela Goynes-Brown easily won re-election outright, garnering more than 85 percent of the vote over her sole opponent, Christopher Burns, who received around 15 percent of the vote.
But her fellow incumbent councilmember Richard Cherchio will be forced to advance to a general election. Early vote and absentee results showed Cherchio with just over 45 percent of the vote, below the majority threshold to automatically win re-election. Advancing to the general election with Cherchio is Pete Shields, who earned around 21 percent of the vote in the six-person primary.
Henderson
All five municipal races on the ballot for Henderson residents were decided on Tuesday and won't advance to a general election, with candidates winning outright in every race on the ballot.
Council members Dan Shaw and Dan Stewart each easily cruised to re-election, with Shaw winning 83 percent of the vote and Stewart capturing 86 percent of votes cast in his ward. And incumbent, Henderson Municipal Court Judge Mark Stevens, also won re-election, earning close to 71 percent of the vote.
In the race to replace Councilwoman Gerri Schroder in Henderson Ward 1, Michelle Romero captured over 60 percent of the vote and thus will join the Henderson city council .
This story has been updated with more election results and corrected to fix a misstated date.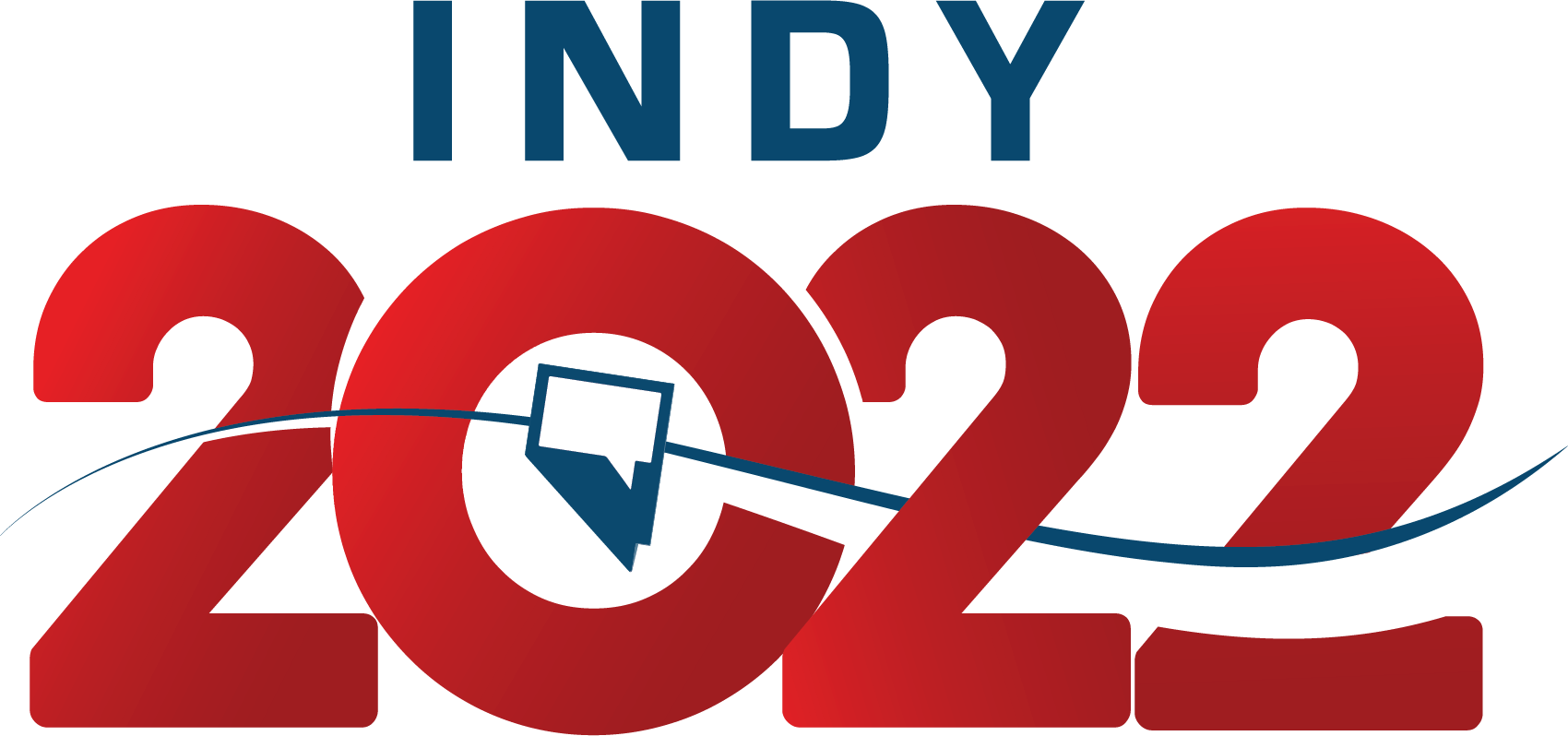 Get more election coverage
Click to view our election page
Comment Policy (updated 4/20/2021): Please keep your comments civil. We reserve the right to delete comments or ban users who engage in personal attacks, use an excess of profanity, make verifiably false statements or are otherwise nasty. Comments that contain links must be approved by admin.