Clark County School Board fails to adopt process for selecting an interim superintendent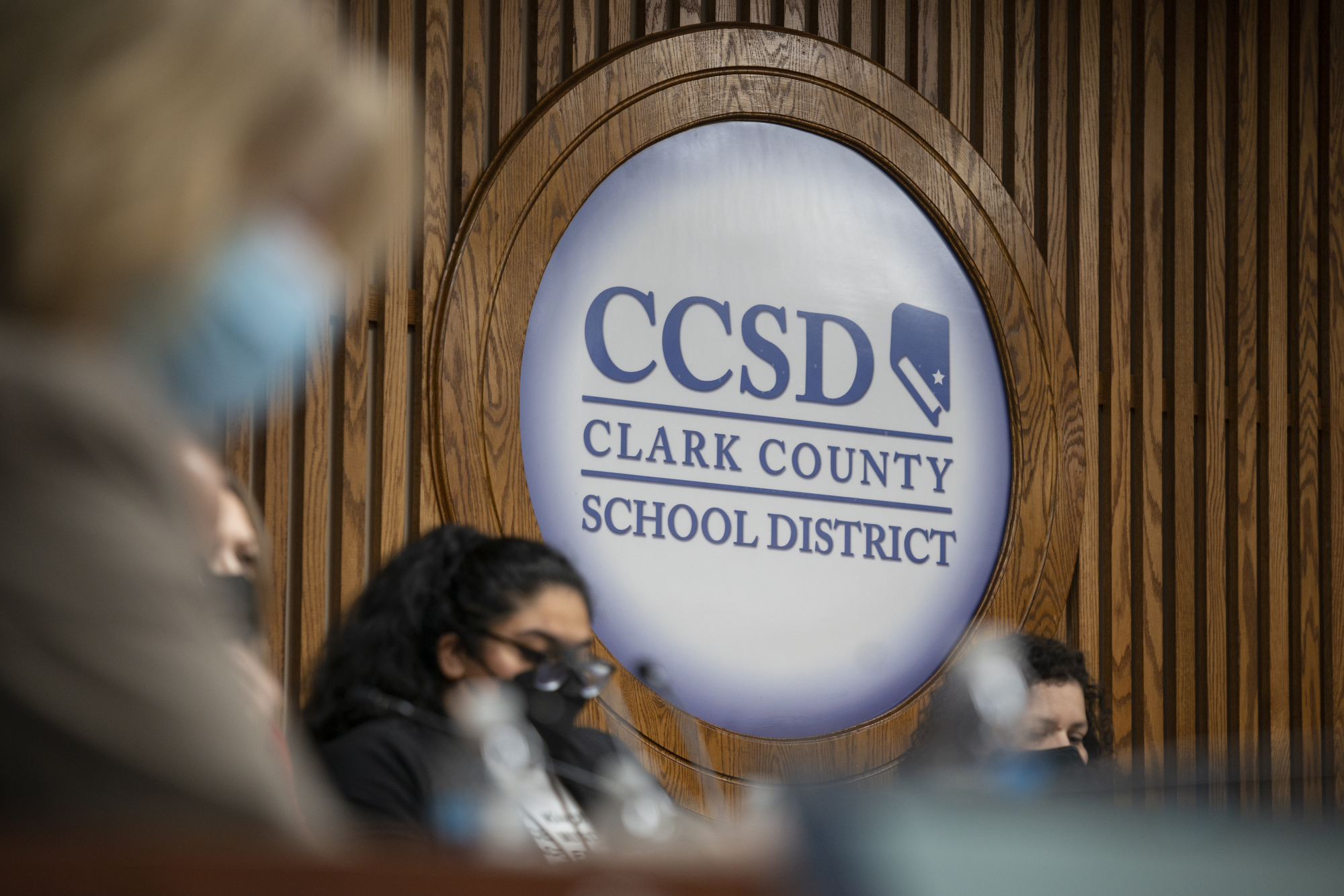 The seven trustees steering the Clark County School District convened Thursday for the first time since a fractured vote to fire their single employee last week.
Notably absent from his usual seat to the left of board members: Outgoing Clark County Superintendent Jesus Jara, who is remaining in that role until Dec. 1.
Trustees originally called the special board meeting to address redistricting, but by Thursday, they were facing another large question: How should they select an interim leader of the nation's fifth-largest school district?
Determining an answer to that question proved impossible. The school board abruptly adjourned nearly four hours into the meeting without nailing down a process for selecting an interim superintendent, leaving more questions than answers hanging in the air.
A motion that would have solicited letters of interest and resumes for the interim superintendent position by Nov. 10 failed, with opposition from Trustees Evelyn Garcia Morales, Lola Brooks and Katie Wiliams. Trustee Irene Cepeda abstained from the vote, saying "too much has come out since the 28th for me to in good conscience be able to vote for this." She was referring to the meeting last week when trustees voted 4-3 to sever Jara's employment contract.
Williams put forward a separate motion to follow a board policy outlining an interim superintendent succession plan during an emergency. Board Counsel Mary-Anne Miller confirmed the two people identified by Jara for that type of situation were Deputy Superintendent Brenda Larsen-Mitchell and Chief Financial Officer Jason Goudie.
Before the trustees could vote, however, Board President Linda Cavazos made a superseding motion to adjourn, which passed 6-1. Williams was the sole vote in opposition.
The turn of events highlighted deep divisions and ongoing feuds among and between trustees — not to mention exasperation. Cepeda buried her head in her hands at one point, and Cavazos wondered aloud whether she had "any Motrin in my purse right now."
Ultimately, no progress was made concerning the critical question of who will lead the district temporarily.
The aftermath of termination
The board's inaction came amid a week filled with frustrations related to social media, alleged lies and money. The embattled outgoing superintendent sent a memo to school board members Monday announcing pay raises for his executive cabinet totaling $408,564, irking lower-level staff and at least two trustees in the process. The compensation increases — the highest being a nearly $45,000 raise for Chief Financial Officer Jason Goudie — came just days after 17 cabinet members signed a letter supporting Jara and opposing his removal.
Outside of the central office, Board President Linda Cavazos and Trustee Katie Williams, who were on opposite sides of the decision to terminate Jara, engaged in a Twitter exchange about allegedly leaked information from closed board sessions. Trustee Danielle Ford, meanwhile, came under criticism after sharing a meme making light of Jara's removal.
A divided Clark County School Board and friction between trustees and the superintendent is nothing new. Tension among board members ran high under the leadership of former Superintendent Pat Skorkowsky, who retired at the end of the 2017-2018 school year. That same board chose Jara as his replacement in a split vote. Only two trustees from that time period, Cavazos and Lola Brooks, remain on the board today, but despite new members over the years, the governing body has been wracked by similar challenges: disagreement about the superintendent's leadership, personality conflicts and distrust.
Critics see the discord at the top as indicative of a school district in disarray. This year alone, staff shortages, transportation delays, violent student behavior and lengthy contract battles have plagued the district, on top of community pressure related to COVID-19 mitigation measures and a forthcoming anti-racism policy.
But Ford, one of three trustees who brought forward the agenda item for Jara's dismissal, doesn't see board division as the crisis others perceive it to be.
"If it ends up being (a) 5-2, 4-3 vote on things, like, I think that's fine," she said in an interview Wednesday. "At least you know that people aren't rubber-stamping things."
Healthy debates or not, if the special board meeting Thursday is any indication, the road toward securing new district leadership — even in the short term — appears anything but straight and narrow.
The school board effectively had split into two camps heading into last week's meeting: those who wanted to terminate Jara (Trustees Liza Guzman, Danielle Ford and Linda Cavazos) and those who wanted to yank the board presidency from Cavazos (Trustees Evelyn Garcia Morales, Katie Williams and Lola Brooks).
That left Trustee Irene Cepeda as the pivotal swing vote on both matters. She voted to terminate Jara, calling the decision "absolutely agonizing." (Trustees terminated Jara's employment contract for "convenience," meaning they didn't have to cite particular reasons for doing so.)
"My vote was because there is a toxic environment and it's created by the board, and I really couldn't see a path forward," Cepeda told The Nevada Independent.
Cepeda, who serves as the board's vice president, said she bears some responsibility for the situation. But she also noted it was the third attempt to remove Jara, a pattern that seemed unending despite her efforts to "find middle ground and play mediator."
The first-term trustee said she feels "less optimistic" about the board's future than when she started. Plus, Cepeda said she worries about the emotional toll the leadership turmoil and ongoing pandemic fallout is taking on employees and students.
"Everyone is not OK," she said. "Everyone is just so tired."
Brooks, who has levied multiple accusations against Cavazos, including that she leaked confidential information and operated outside of board protocols, offered a similar grim view of the board's path forward. The longest-serving board member said she anticipates board divisions lingering, potentially creating hurdles while seeking a replacement superintendent.
"It will be very challenging to find somebody who wants to work for a board that clearly doesn't understand what their roles and responsibilities are, as well as a board who is willing to publicly humiliate their one employee over and over again," she said. "It's already going to be challenging enough with this person walking into this climate and culture."
Cavazos originally vowed to release a statement addressing Brooks' accusations, which she has repeatedly denied. She has not done so yet. In an interview Wednesday morning, Cavazos said she takes responsibility for some mistakes, such as declining meetings other trustees had requested, though she alluded to complicating factors that drove those decisions.
"I choose not to go into the weeds on that as I stated on (Oct. 28), but I think there will be more information coming down the pike, but I need to make sure I follow protocol," she said. "I do not subscribe to making accusations and threats on Twitter or Facebook or any of the social media. I think that we, as much as possible, need to get the trust back of the community."
Community distrust
That's no easy feat, though.
Joe Spencer, an unsuccessful trustee candidate in 2014, issued a public call on Monday for Ford and Wiliams to resign. He described a Twitter post by Ford as "unprofessional" and others by Williams as a "horrible example to our children."
But Spencer lashed out at the entire board during the public comment portion of Thursday's meeting, calling trustees the source of district problems rather than outgoing and former superintendents.
"The behavior you guys exemplify is just embarrassing," he said. "You should be ashamed of yourselves that the children see it."
The superintendent situation has reverberated beyond the confines of the Clark County School Board meeting room. Kris Engelstad of The Engelstad Foundation, which funds a variety of education initiatives, such as Teach for America, the UNLV School of Medicine and the Fulfillment Fund, is among those who have spoken out about Jara's termination.
Engelstad said she has no children in the district and, therefore, "no dog in the fight" but felt compelled to be more vocal as a lifelong Las Vegas resident. After watching years of public infighting on the school board and continued lackluster student reading and math skills, Engelstad said she has reached the point where she favors a hybrid board — with at least several appointed trustees — and breaking up the massive district.
"Even if we had a competent board, just the size of what they have to deal with is not digestible," she said in an interview Wednesday. "It's complicated. It's big business."
Both those changes would require legislative action, meaning even if there's the political will, it would be a time-consuming process. In the meantime, Engelstad said she hopes to see the school board launch a genuine national search for Jara's successor.
That issue itself — how far and wide to search for a new superintendent — will likely bring a fair amount of debate among trustees and community members.
Fernando Romero, president of Hispanics In Politics (HIP), said he believes the school district could find a new leader within the state.
Jara — whom HIP originally supported but later soured on after the organization felt he wasn't listening to the needs of the Latino community — was the product of a national search. He came to Las Vegas from Orlando, Florida, where he previously served as deputy superintendent of Orange County Public Schools.
"There are people that know the players. They know the schools. They know the principals. They know, you know, the students and they wouldn't have to play catch up," Romero said.
The school board has not broached the topic of how it wants to handle the search for a permanent placement. It's unclear when that conversation will begin.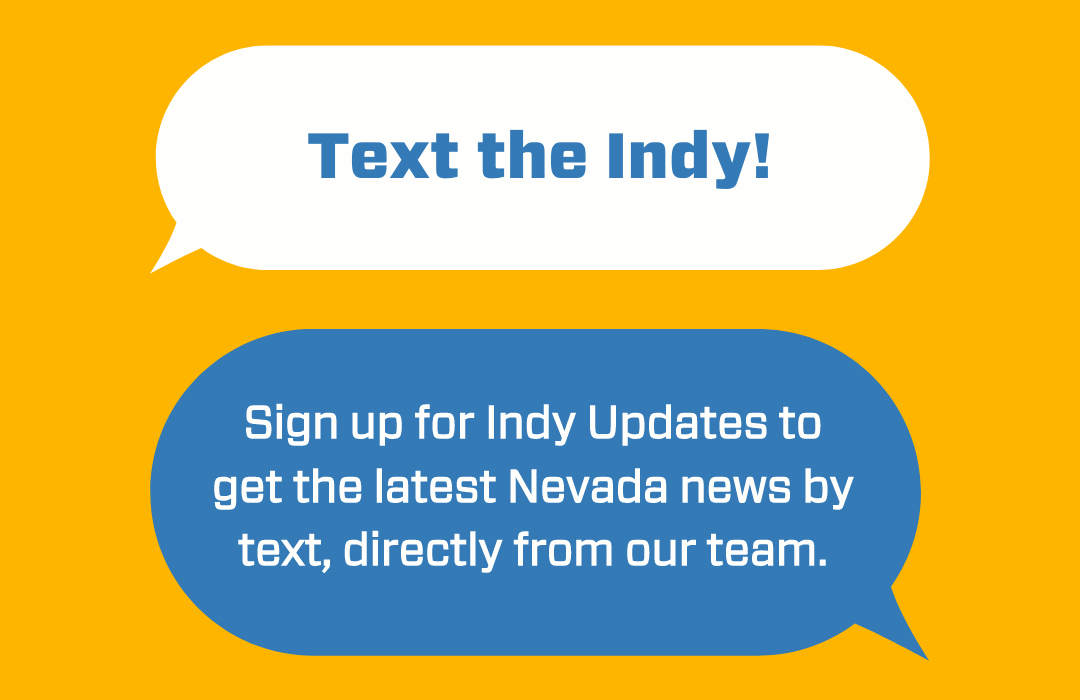 Featured Videos
Comment Policy (updated 4/20/2021): Please keep your comments civil. We reserve the right to delete comments or ban users who engage in personal attacks, use an excess of profanity, make verifiably false statements or are otherwise nasty. Comments that contain links must be approved by admin.