District Court Judge doesn't let simple constitutional language get in her way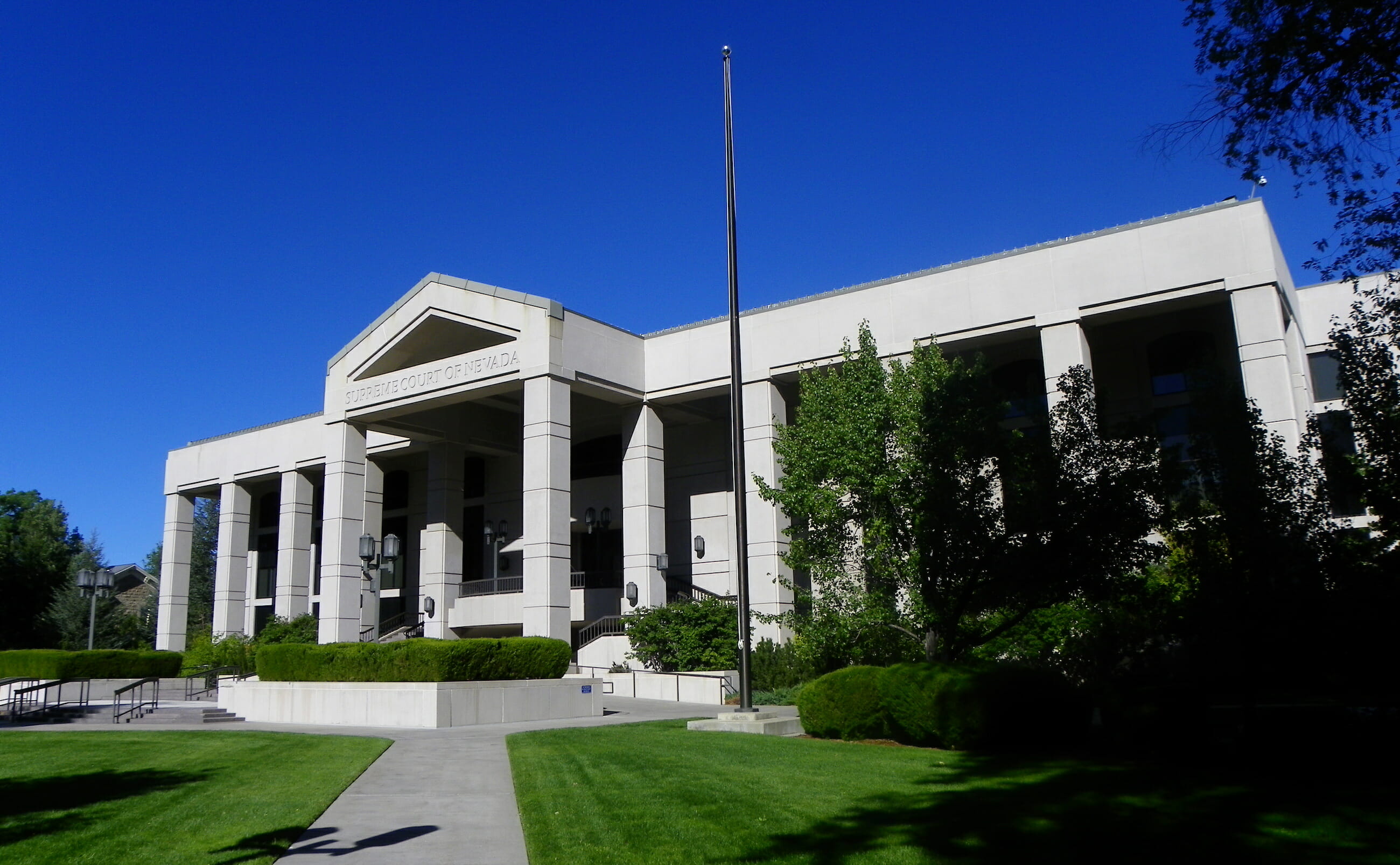 It often seems that the most basic concepts are the ones lawyers, politicians and even judges work the hardest to complicate and obfuscate.
A Clark County District Court's recent ruling against Nevada Policy Research Institute's (NPRI) separation of powers lawsuit is one such example. Last week, Judge Jessica Peterson ruled that four Democratic legislators are not in violation of the state's separation of powers doctrine, despite their day jobs with government agencies. (Disclosure: I once served as the director of communications for NPRI.)
In her ruling, Judge Peterson spent considerable effort arguing the simple and plain language of the constitution doesn't actually mean what it says.
The Nevada Constitution's Separation of Powers Clause states:
"The powers of the Government of the State of Nevada shall be divided into three separate departments,—the Legislative,—the Executive and the Judicial; and no persons charged with the exercise of powers properly belonging to one of these departments shall exercise any functions, appertaining to either of the others, except in the cases expressly directed or permitted in this constitution."
And yet, Judge Peterson concluded that in the overwhelming majority of instances, employees of government departments are free to moonlight as state lawmakers, provided they survive a "three prong test" she seemingly manufactures from thin air.
Firstly, she argues that "the Court must deem whether the dual roles are incompatible," such as when one office is subordinate to another. However, if the term "any function" actually means what it says, then "incompatibility" isn't a necessary condition for one to be in violation of the constitutional provision. Even benign instances of dual service would be enough to violate the principle of Nevada's separation of powers doctrine.
Indeed, that's what the Nevada Supreme Court, itself, concluded in a 1967 court case, warning that "even one seemingly harmless prohibited encroachment [of the doctrine] could lead to very destructive results" for democracy. And looking at history, it's easy to see why the high court thought so.
In the early 2000's, for example, an obscure Las Vegas administrator's dual service in the legislature exploded into a corruption-laden scandal when it was revealed that he allegedly received a pay-raise in exchange for supporting certain pieces of legislation as a lawmaker. Such dual service may not have been "incompatible" according to Judge Peterson, but it undoubtedly demonstrates the conflicts-of-interest Nevada's separation of powers doctrine was designed to curtail.
For the second prong of her three-part test, Judge Peterson argues that, generally speaking, the state's prohibition on dual service only applies to state-level agencies — as if local government is some magical entity that exists outside the three-departments outlined in Nevada's constitution.
It's an assertion that doesn't comport with legal realities. Indeed, as "political subdivisions" of state government, it has long been understood that local Nevada governments derive their power from the state and therefore represent extensions of state authority.
As the United States Supreme Court has stated, "Political subdivisions of States — counties, cities, or whatever — never were and never have been considered as sovereign entities. They are instead subordinate governmental instrumentalities created by the State to assist in the carrying out of state governmental functions."
In other words, local governments and their agencies are functions of the state's executive branch — carrying out, enforcing and administering the laws created by the Legislature. Employees of such subdivisions, therefore, perform "functions" belonging to one of the state's three branches. It's for this reason, a 1955 Nevada attorney general opinion argued that even a public-school janitor would be prohibited from serving in the Legislature.
For the third component of her test, Peterson argues that even if a dual serving lawmaker was a state-level employee, they might still be able to serve in two branches simultaneously if they don't perform "sovereign functions" as part of their government job — such as those functions performed by elected officials in the executive branch.
Redefining the phrase "any function" to instead mean a narrow set of "some" functions is an interesting approach to the English language. One would almost think that, had the framers intended to ban only those individuals performing "sovereign functions," they might have merely written the phrase as such.
In the end, all three tests Judge Peterson puts forward serve only to limit the reach of the constitution's language so drastically as to make it virtually impotent. After all, phrases like "no persons," "any function" and "three separate departments" aren't normally complex concepts — nor are their meanings generally in dispute. To pretend otherwise is to strip from them virtually any meaning.
Indeed, courts in other states with the same prohibition on individuals performing "any function" in more than one branch have found such words do, in fact, prohibit any public servant — even teachers — from serving as legislators. And while Judge Peterson references one such case from Oregon, she somehow explains it away as irrelevant to Nevada — ostensibly, because Oregon voters have since amended their constitution to specifically allow public-school teachers into the legislature.
"Both the Oregon voters and the Oregon Legislature made an implicit finding that a schoolteacher serving as a state legislator does not violate the separation-of-powers clause of the State Constitution," Judge Peterson asserts in her ruling.
But that's not how amendments work.
Oregon voters didn't "find that a schoolteacher" was constitutionally allowed to serve in the legislature — they changed their constitution to accommodate such behavior because, as written, their founding document previously prohibited it.
Strangely, Judge Peterson (correctly) points out that "Nevada voters may follow the lead of Oregon voters and amend the constitution to allow for various types of dual public employment." However, since voters have yet to do so, Judge Peterson seemingly believes it's up to the court to make it happen in the interim — creating massive exceptions to the constitution's mandate that "no persons" perform "any function" in more than one of the three separate departments of government power.
Of course, none of the sweeping exceptions she outlines in her ruling are "expressly directed or permitted" by the constitution itself — which explains why she is forced to rely on needlessly complex reasoning, a manufactured "three-prong test" and fundamentally flawed analysis of basic constitutional principles.
After all, the words used in Nevada's separation of powers clause aren't ambiguous. Arguing that they mean something other than what they say, therefore, requires quite a bit of meandering legalese and interpretive judicial creativity — both of which Judge Peterson seemed more than happy to provide in her ruling last week.
Michael Schaus is a communications and branding expert based in Las Vegas, Nevada, and founder of Schaus Creative LLC — an agency dedicated to helping organizations, businesses and activists tell their story and motivate change. He has more than a decade of experience in public affairs commentary, having worked as a news director, columnist, political humorist, and most recently as the director of communications for Nevada Policy Research Institute. Follow him at SchausCreative.com or on Twitter at @schausmichael.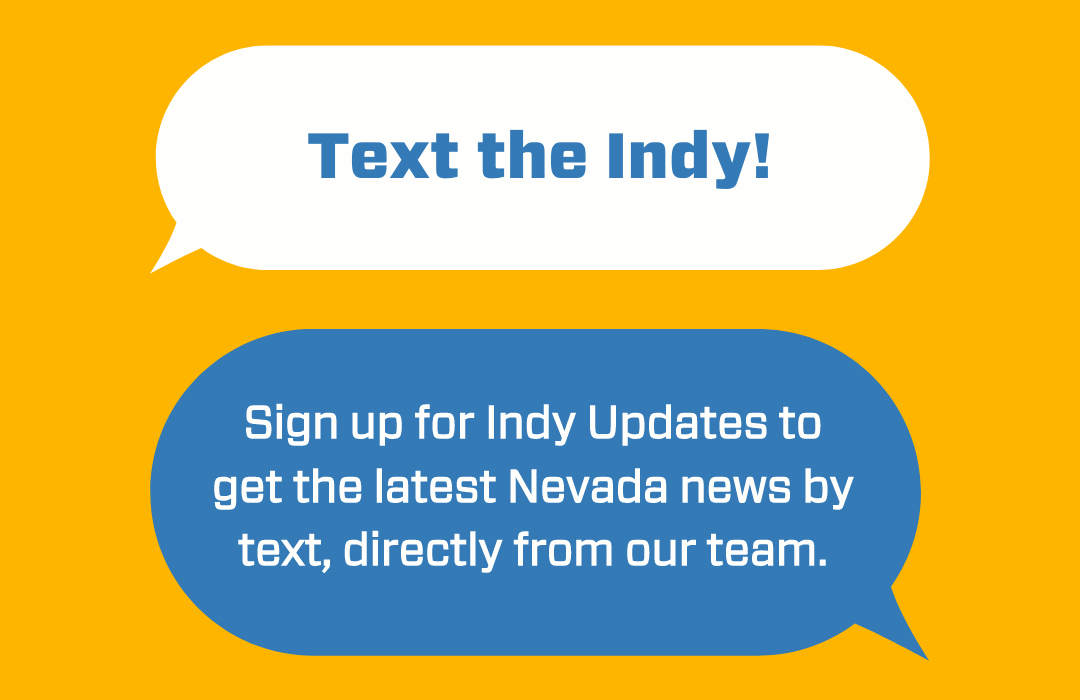 Featured Videos
Comment Policy (updated 4/20/2021): Please keep your comments civil. We reserve the right to delete comments or ban users who engage in personal attacks, use an excess of profanity, make verifiably false statements or are otherwise nasty. Comments that contain links must be approved by admin.