Don't let a misidentified ginger mint destroy our democracy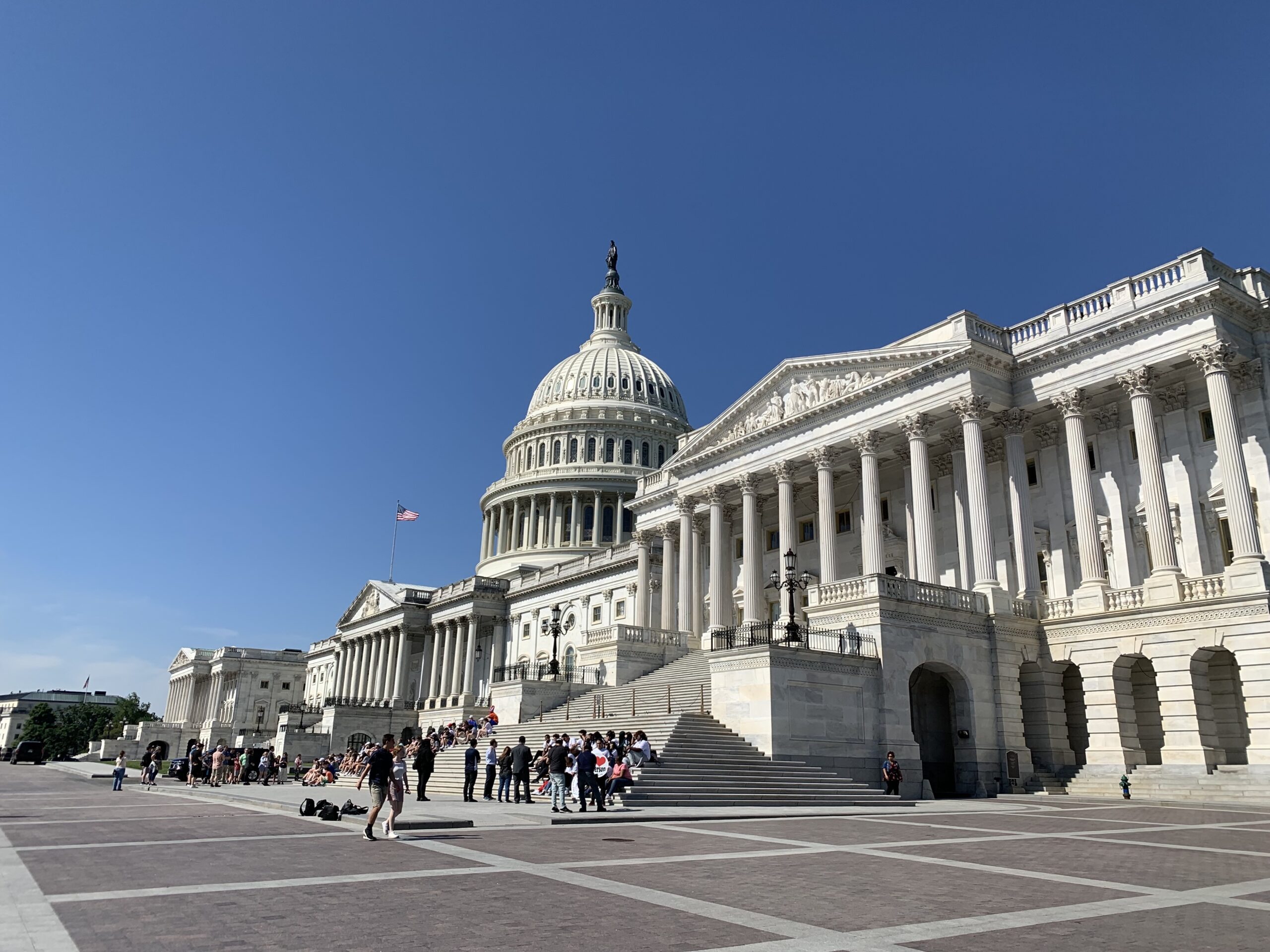 Oh, hey, Nevada. In case you didn't know, our democracy is under attack. And before someone says these are unprecedented times or asks how this can be happening, let me tell you just how precedented it actually is. It has happened before.
In 1898, white supremacists in Wilmington, North Carolina, engaged in a months-long campaign of disinformation, racist propaganda, intimidation, and election fraud aimed at removing democratically elected governments from power, as author David Zucchino recounted here. After these methods succeeded in placing their preferred candidates in state offices in the November election, armed insurrectionists killed more than 60 Black people in Wilmington, marched on city hall, and demanded that the city's elected officials resign. They then installed themselves as the municipal government.
The Wilmington coup was just one example of the authoritarian methods that wealthy white southerners used to maintain their power after the Civil War. The end of slavery and passage of Constitutional amendments establishing citizenship rights for African Americans threatened the interests of plantation owners and business leaders whose fortunes relied on maintaining an ample supply of cheap labor. That required limiting economic opportunities for freed people and manipulating racism to discourage working-class white people from aligning with African Americans and demanding policies that addressed their needs.
In the nineteenth century, the Democratic Party was the party of white supremacy. During Reconstruction, Democrats successfully undermined the interracial Republican governments that were elected in the South by spreading racist lies that depicted Black office holders as incompetent and corrupt. Their propaganda inspired many white southerners who could have benefited from Republican initiatives—including public schools, legislation to protect workers' rights, and more equitable tax policies—to instead join the Ku Klux Klan and engage in political violence against their Black neighbors and white supporters of Reconstruction.
These tactics and the withdrawal of federal troops from the South after 1877 ensured Democratic dominance in the region for some decades, but the party faced renewed challenges with the rise of the People's Party (the original Populists) in the 1890s. Tired of economic policies that favored wealthy landowners and business interests at the expense of poorer people, People's Party leaders built a fragile coalition of white and Black small farmers, sharecroppers, and laborers who organized across racial lines.
Georgia Populist Tom Watson exhorted African Americans and white people to overcome their mutual suspicions. "You are kept apart that you may be separately fleeced of your earnings," he told them. "You are made to hate each other because upon that hatred is rested the keystone of the arch of financial despotism which enslaves you both. You are deceived and blinded that you may not see how this race antagonism perpetuates a monetary system which beggars both."
In response, white supremacists revived all of the same tactics they had used to overthrow Reconstruction in the 1870s. People's Party supporters faced economic reprisals, threats to their lives, and accusations that they supported Black political domination. Some were beaten, others murdered. In counties controlled by Democrats, local officials stuffed ballot boxes and threw out votes for their opponents. As historian Stephen Tuck explains, after first reducing the size of the electorate through violence and fraud, Democrats further "contained the opposition vote by redrawing electoral districts and through control of the election machinery. . . . Once they held a preponderance of power, white supremacists could seek absolute power."
Absolute power meant the construction of a one-party system in the South that gave white racists control of state governments and outsized influence in Congress for the next half century. Poll taxes, literacy tests, residency requirements, and other voter restrictions effectively disenfranchised most Black southerners — and discouraged political participation by poor white people as well. That left political leaders free to enact business-friendly policies that allowed rampant labor abuses and economic inequities.
In the 1960s the national Democratic Party's support for the Black civil rights movement caused white supremacists to switch their allegiance to the Republican Party, and it is the GOP's voter suppression tactics and support for election deniers that threaten our democracy today. The party may be different but the methods are the same as those deployed in the past: lies, intimidation, violence, racist appeals, and gaining control over election procedures to solidify minority rule.
If you haven't already seen it, watch this testimony by Shaye Moss, an election worker in Fulton County, Georgia, who was viciously harassed and threatened after supporters of Donald Trump falsely accused her of mishandling ballots in 2020. At a hearing held by the state's Republican legislators, Trump lawyer Rudy Giuliani claimed that video footage showed Moss and other ballot processors "passing around USB ports as if they are vials of heroin or cocaine." Investigators found the charges to be baseless, and in June 2022 Moss described her ordeal to the Select Committee to Investigate the January 6th Attack on the United States Capitol. Asked what the object being passed to her in the video was, she replied: "A ginger mint."
Similar harassment has caused local election officials in many other states, including Nevada, to leave their jobs. And election deniers are stepping in.
At every level of government, it matters who has power. Like voters in other swing states, Nevadans can influence the outcomes of U.S. House and Senate races that will determine which party controls Congress after this year's midterm elections. But our state and local races are just as important. The Republican nominees for key positions, including secretary of state and attorney general, are perpetuating the myth that the 2020 presidential election was stolen and promising to "fix" election security systems that are not broken. Like southern Democrats in the nineteenth century, their real goal is to take control of election processes and make sure that only people who support their political and economic agendas can vote. 
Early voting began on October 22 and continues through November 4. Election Day is November 8. Nevadans, get out there and vote for candidates who will ensure this precious right can continue to be freely exercised by everyone who is eligible.
Don't let a misidentified ginger mint and other racist lies destroy American democracy, again.
Greta de Jong is a Foundation Professor of History at UNR. She is the author of A Different Day: African American Struggles for Justice in Rural Louisiana, 1900–1970 (2002), Invisible Enemy: The African American Freedom Struggle after 1965 (2010), and You Can't Eat Freedom: Southerners and Social Justice after the Civil Rights Movement (2016).
The Nevada Independent is raising $200,000 by Dec. 31 to support coverage of the 2024 election.
Tax-deductible donations from readers like you fund this critical work.
If you give today,your donation will be matched dollar-for-dollar.
Give + Get Matched
Featured Videos