Election results: Rodimer wins Republican nomination in Congressional District 3, Marchant wins GOP race in District 4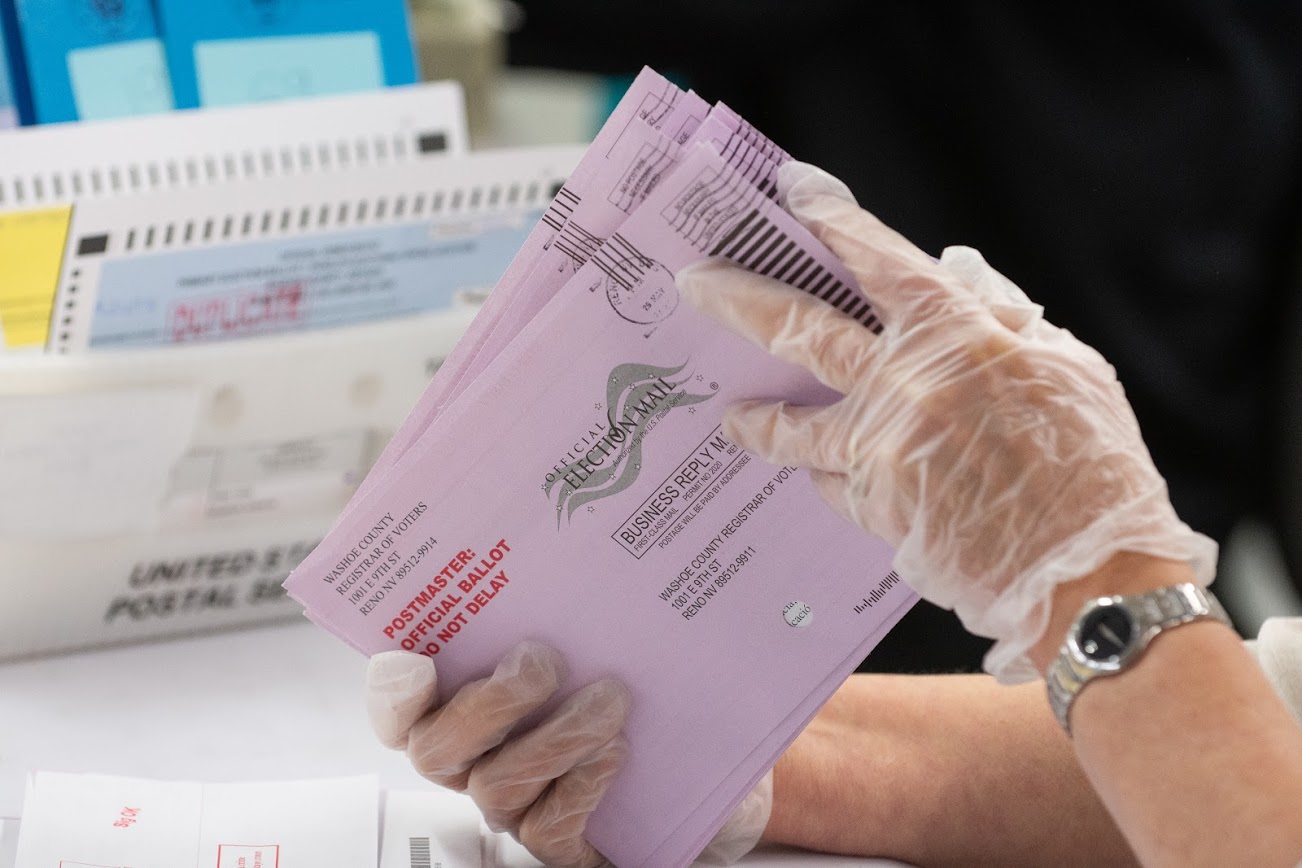 Among the handful of competitive congressional primaries in Nevada, little changed Thursday as state election officials completed initial vote tallies in the state's largely mail-in primary election. 
In the bitter Republican race for Congressional District 3, ex-wrestler and one-time legislative candidate Dan Rodimer has sealed his victory, while the crowded GOP race in District 4 saw former Assemblyman Jim Marchant declare victory close to a week after Election Day.
With the last votes tallied Thursday and only a final canvassing remaining, results are expected to change little ahead of state's final certification.
Below is a breakdown of the tallies in each congressional primary in all four of Nevada's congressional districts.
---
Congressional District 3
Rodimer has won the Republican contest in District 3, earning 49.8 percent of the vote, or 25,143 votes, as of Thursday. Rodimer declared victory last Thursday and pivoted his campaign toward a general election match up with incumbent Democrat Susie Lee. 
His nearest challenger, former Treasurer Dan Schwartz, had secured about 27.1 percent of the vote, followed by conservative blogger and actress Mindy Robinson with 13.2 percent of the vote.
In a statement Friday, Schwartz conceded the race and announced that 2020 would mark the end of his electoral career.
Three other candidates, Brian Nadell, Corwin Newberry and Victor Willert, each have secured less than 4 percent of the vote each.
In total, 50,469 votes were cast in the Republican primary as of a preliminary final Thursday. 
In the non-competitive Democratic primary, Lee cruised to victory with 82.78 percent of the vote.
Lee's challengers, Dennis Sullivan and Tiffany Ann Watson, received 9.8 and 7.4 percent of the vote, respectively.
Congressional District 4
A tight race at the top of District 4's Republican contest was finally called for Marchant on Monday, who posted a lead of 34.8 percent of the vote, or 15,743 votes as of Thursday. His campaign declared victory early Tuesday.
Peters, the only other candidate in the eight-person field within striking distance of Marchant, remained at roughly 28.1 percent of the vote, or about 12,707 votes. 
Among the rest of the field, little changed with the addition of Wednesday's returns. Former Miss Nevada and business owner Lisa Song Sutton received 15.1 percent, or 6,837 votes; veteran and ex-congressional staffer Charles Navarro received 6.3 percent, or 2,860 votes; small business owner Rebecca Wood also received 6.3 percent, or 2,842 votes; Nye County Commissioner Leo Blundo received 4.2 percent, or 1,920 votes; late-comer Rosalie Bingham received 2.9 percent, or 1,327 votes; and business owner Randi Reed rounded out the pack with 2.3 percent or 1,021 votes.
In the Democratic primary, incumbent Steven Horsford also easily secured his re-nomination, earning 75.1 percent of the vote as of Thursday, or 39,642 votes. His nearest challengers, Jennifer Eason and Gabrielle D'Ayr, received 9.4 and 7.3 percent of the vote, respectively. 
Three additional challengers, Chris Colley, George Brucato and Gregory Kempton, all received less than 3 percent of the vote.
Congressional District 2
Incumbent Republican Mark Amodei, like the rest of his House colleagues, sailed to an easy victory with 80.8 percent of the vote as of Thursday. His two challengers, Joel Beck and Jesse Douglas Hurley, received 14.8 percent and 4.3 percent, respectively.
In the hotly contested race among Democrats in Northern Nevada's District 2, small business owner and one-time legislative hopeful Patricia Ackerman declared victory last Wednesday with nearly 50 percent of the vote.
Thursday's final returns did little to shift that Democratic race; Ackerman remained steady at 48.9 percent of the vote, while Amodei's 2018 challenger Clint Koble and newcomer and former journalist Ed Cohen received 22.8 and 13.3 percent of the vote, respectively. 
Four other challengers, Rick Shepherd, Reynaldo Hernandez, Steve Schiffman and Ian Luetkehans, each received 7.4 percent or less of the vote.
Congressional District 1
Incumbent Democrat Dina Titus enjoyed a similarly wide margin of victory in Tuesday's primary, winning about 82.6 percent of the vote as of Thursday. Her two challengers, Anthony Thomas Jr. and Allen Rheinhart, received 11.2 percent and 6.2 percent, respectively.
In the four-person Republican field looking to challenge Titus, Joyce Bentley — who lost badly to Titus in 2018's general election — sealed a victory with 35.7 percent of the vote, or 5,565 votes. She was trailed by Josh Elliot (29.1 percent), Citlaly Larios-Elias (20.2 percent) and Edward Hamilton (15 percent).