Election snake oil salesmen bring roadshow to Nye County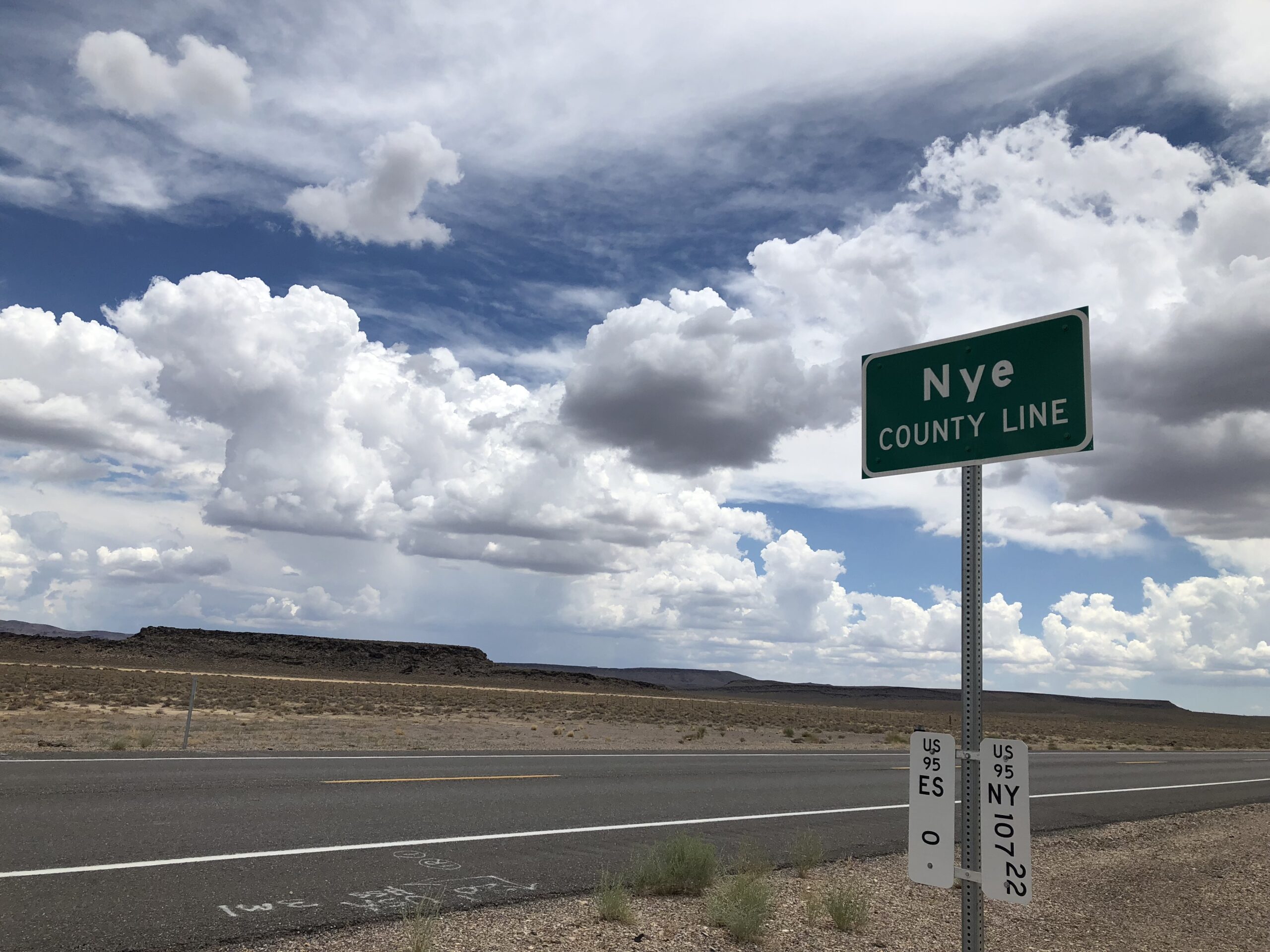 Nye County Clerk Sam Merlino managed to remain pretty calm during Tuesday's county commission meeting as hucksters masquerading as election security specialists peddled debunked claims about widespread voter fraud in the 2020 election and the dangers of using Dominion voting machines.
Merlino's restraint was laudable considering their presence, at the invitation of Commissioner Debra Strickland and the nodding acceptance of the rest, sullied the clerk's office she's led for more than two decades.
But that's bound to happen when Trump's Big Lie becomes central to a political party's platform. The snake oil flowed in a glorified Jim Marchant for secretary of state campaign ad and resulted in a 5-0 vote by the commission to recommend Merlino's office mothball the voting machines and switch to a costly and time-consuming all-paper ballot, hand-counted election in time for the June primary. It's not that simple, but only Merlino sweats the details.
Marchant, promoter of fallacious theories and conspiracies about alleged widespread voter fraud, led the parade of prevaricators. All that was missing was the clown car they drove to town.
For the better part of an hour, the self-important mansplainers spun a web of misinformation festooned with empty anecdotes and unwarranted warnings about how easy the Dominion machines are to hack and manipulate. And while they paused to admit that it didn't happen in Nye County, every deception smeared Merlino's dedicated effort to ensure ballot security in the county.
It all relied on error-riddled documents, including a thoroughly discredited report about electronic voting machines in Mesa County, Colorado — that county's election clerk, Tina Peters, was forced to cancel her appearance before the Nye County Commission after being recently indicted on 10 charges, including attempting to influence a public servant, identity theft, criminal impersonation and conspiracy.
Peters and her top deputy, indicted on similar felony charges, are accused of stealing sensitive voter information and voter machine hard drives and sharing it with election conspiracy theorists. Peters is a follower of MyPillow CEO Mike Lindell, whose conspiracies about the rigging of the 2020 election know no end.
The Big Lie roadshow included former army colonel Phil Waldron, Mark Cook, and Russ Ramsland Jr., all of whom brought props and made claims about the 2020 election being manipulated, ballot security being shoddy, and the Dominion machines being easily accessed by bad actors.
Speaking of bad actors, Ramsland is a special case. Since 2018 the failed congressional candidate and his Allied Security Operations Group have been making unproven claims of flawed voting systems and outright fraud that caught fire after being fanned by Donald Trump. Ramsland was a major influencer behind Big Lie rhetoric that reached Trump's White House. His debunked claims were included some of the specious lawsuits that littered the landscape and were spewed as fact by Trump and former personal attorney Rudolph Giuliani.
What does any of this have to do with election security in Nye County?
Not a flipping thing, but the Forever Trumpers found a willing audience with limited pushback and didn't mind punking out Merlino in the process.
There was no evidence of widespread election fraud in Nye County or anywhere in Nevada, but that makes no difference. Forget that the conservative county voted overwhelmingly for Trump (17,528 to Joe Biden's 7,288) and the state went for Biden by more than 33,000 votes. The Dominion machines were reliable, not connected to the Internet, and stored in a secured locations in Nye County and the rest of the state.
Yes, the conspiracy theorists would respond — but what if they weren't?
You might think that the person in charge of election security in the county would have been notified of the approach of the snake oil salesmen, but she wasn't. Talk about a low blow.
Asked about the clown act, she easily refuted their nonsense.
"It was a dog-and-pony show," Merlino says. "We didn't have any problems with tabulation, security or equipment during the 2020 election. Our biggest problem was angry voters who didn't want a mail-in ballot. The votes were clearly along party lines for registered voters."
Merlino says her office has always worked closely with Secretary of State Barbara Cegavske, a Republican who was censured by her own party for failing to claim there was widespread voter fraud in 2020. "We have a great group of clerks and registrars who follow the regulations," she says, adding that multiple security checks are conducted before and after voting has taken place. Months of preparation goes into securing the election. Ballots and sensitive equipment are locked in vaults during early voting. USB ports are secured.
Procedures and laws are followed to the letter, no matter what the MyPillow guy thinks.
That's part of what made Tuesday's snake oil roadshow so offensive. The conspiracy clowns were given an undeserved opportunity to sow disinformation and doubt in a process that Merlino and her office take very seriously.
"It's not just us winging everything," she says. "There's a plan and a process and a procedure and a statute that we follow."
Merlino started as a deputy in the clerk's office back in 1994. She was appointed county clerk in 2000. She isn't up for re-election, but she remains dedicated to ensuring elections on her watch will be conducted securely in accordance with the law.
After the meeting, she admitted the appearance by the election fraud clowns was insulting.
"I almost took a break yesterday and said 'No more, bye-bye, I'm done,'" she said.
But she'll finish the job she was trained and elected to do. It would be refreshing if some Nye County officials followed her lead.
This woman is owed an apology — and a debt of gratitude in a place all too willing to promote the Big Lie.
John L. Smith is an author and longtime columnist. He was born in Henderson and his family's Nevada roots go back to 1881. His stories have appeared in Time, Readers Digest, The Daily Beast, Reuters, Ruralite and Desert Companion, among others. He also offers weekly commentary on Nevada Public Radio station KNPR.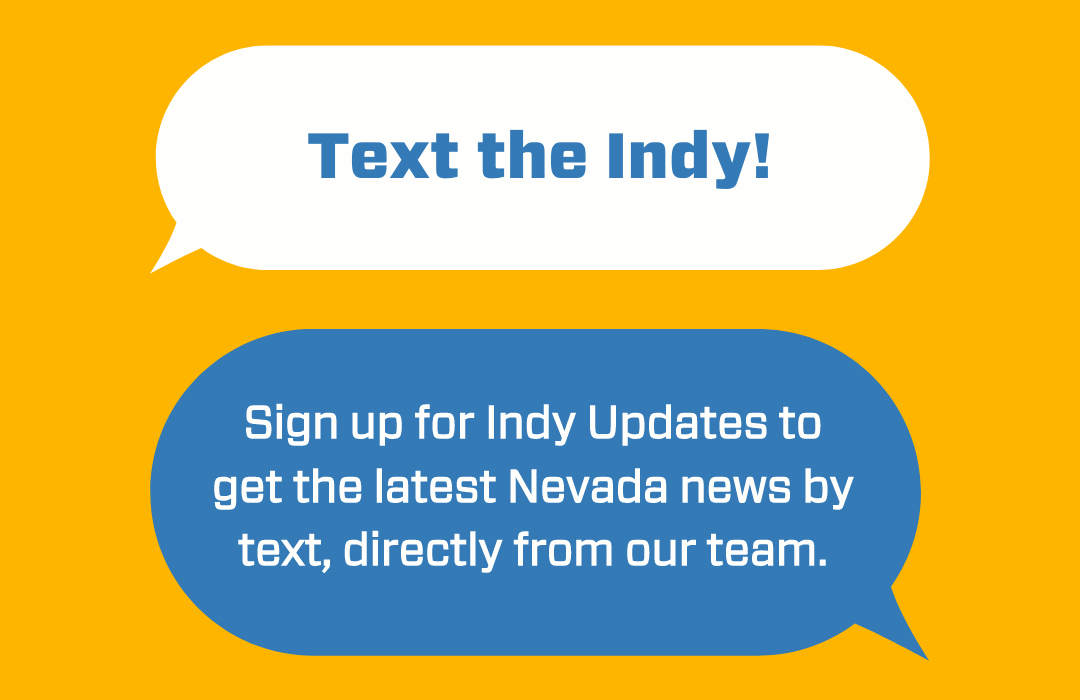 Featured Videos
Comment Policy (updated 4/20/2021): Please keep your comments civil. We reserve the right to delete comments or ban users who engage in personal attacks, use an excess of profanity, make verifiably false statements or are otherwise nasty. Comments that contain links must be approved by admin.