Elko County takes symbolic step to pressure Sisolak on business reopenings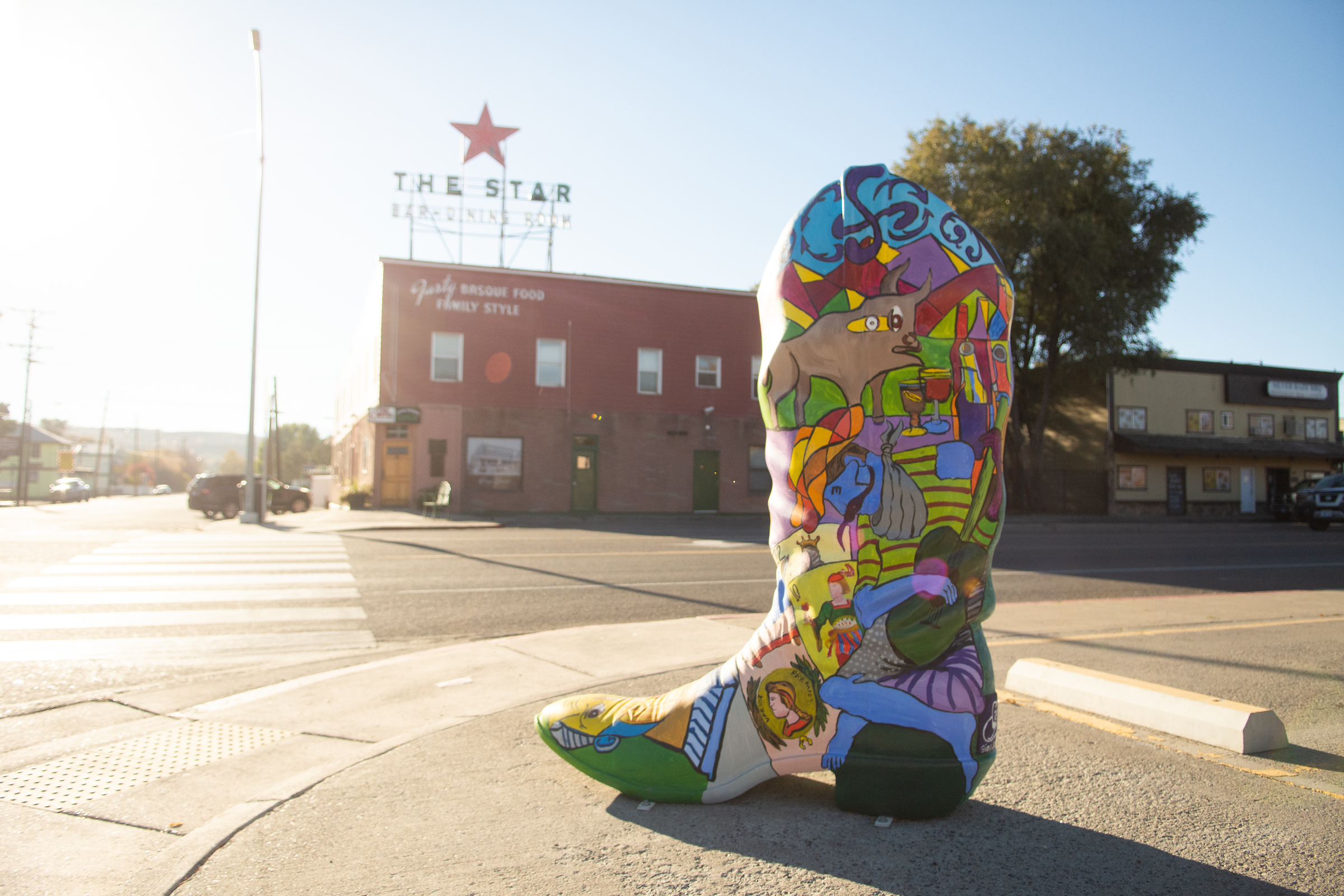 Officials in Elko County are moving to give businesses a symbolic green light to open in accordance with federal and state guidelines to mitigate COVID-19, as part of a strategy to pressure Gov. Steve Sisolak to more quickly reopen the state's economy.
During an emergency meeting of the Elko County Commission on Wednesday, commissioners voted to issue a declaration declaring the county to be in compliance with a "Phase 1" of re-opening, as illustrated in White House guidelines released earlier this month. Commissioners also publicly displayed an example and said they would make available green-tinted plaques and stickers stating that a business is in compliance with "Phase 1" reopening guidelines.
It's the latest move by a rural county in the state to defy the ongoing emergency orders issued by Gov. Steve Sisolak shutting down nonessential business and most aspects of public life in the state to avoid continued spread of COVID-19. The vote comes a day before Sisolak is scheduled to give more details of the state's reopening plan.
Commission Chair Demar Dahl took care to clearly denote during the meeting that the declaration should not be interpreted as the county ordering any businesses to open their doors, but was rather a way to demonstrate to the state and Sisolak how many businesses in the county were ready to open their doors.
"The county is not saying 'Open,' and neither is the chamber," Dahl said. "But the whole idea is that we will see how many are actually prepared to open and how many need to open. And when the time comes, we'll be prepared."
Rural Nevada — save for Humboldt County — has largely avoided mass spread of COVID-19. Elko County has 15 confirmed cases of the novel coronavirus, with 10 recoveries and 1 death.
The Trump administration earlier this month released a multi-phase approach for states to take in returning to normal life as the threat of COVID-19 ramps down. The "Phase 1" requirements suggest that schools and bars remain closed, visits to hospitals or senior living facilities be prohibited and any large venue — such as sit-down dining, movie theaters or sporting venues — operate under "strict physical distancing protocols."
Last week, Sisolak announced that he would begin moving to a "Phase 1" reopening of the state after hitting certain benchmarks including a consistent 14 day decrease in COVID-19 cases and hospitalizations. The governor told a Good Morning America anchor on Wednesday that the state's stay-at-home order will be extended, but he will relax rules on retail curbside pickup, outdoor activities and elective surgeries.
Commissioners complained that they have not been in contact with the governor's office on reopening plans, and they argued that Elko's low rate of cases and hospitalizations should be evidence that the county is ready to slowly re-open businesses at a faster rate than more populous counties.
"We've got to try to move them in order to get opened up again," Dahl said during the meeting. "And it seems to me that a demonstration from the businesses of how many there are and how prepared they are open, maybe, and maybe it won't, but it may be the thing that would move them, move the administration to help us."
Commissioners said that the "Phase 1" stickers or plaques would be available for pick up tomorrow at the Elko Chamber of Commerce, but did not take a vote specifically on approving use of the stickers as it was not listed on the commission's agenda. They also warned that several state licensing boards had issued letters warning that an early reopening could lead to a suspended license.
Dahl said he believed that the Elko community would be able to sufficiently police businesses that are failing to follow social distancing and other safety guidelines.
"You know, that's always the question: Who's going to police this and make sure that the businesses are going to be in compliance when they say they are, and they're going to have the sticker that says they are?" Dahl said. "My answer to that question is that people in Elko County don't lie."
Several business owners and individuals testified in favor of the declaration, including gym owner Jeff Watson, who said his business had gone above and beyond sanitation measures called for by the White House including taking the temperature of anyone coming into the gym, dedicating employees to solely focus on cleaning equipment, moving gym equipment at least six feet apart and requiring employees to wear a mask.
"And that's not really to please you or Sisolak, it's more to make our customers feel safe," he said. "I think that's our biggest fight, not to get your approval (but) to make our customers realize that we care more about them."
Other counties may follow suit. The White Pine County Commission has also scheduled a special meeting on Thursday to discuss sending another letter to Sisolak asking for the county to be allowed to reopen businesses and exert local control on the reopening process, given its low number of coronavirus cases.
The Douglas County Commission also met Wednesday to discuss sending a letter to Sisolak urging the state to begin allowing some businesses, especially those in rural counties with low COVID-19 counts, to begin opening.
"A one size fits all solution for Nevada is unworkable," a draft letter composed by the commission stated. "Recovery decisions should be on a county by county or a regional basis."
Sisolak previously told the Las Vegas Review-Journal that loosening restrictions on rural or specific counties, as opposed to a statewide approach, would further spread the disease as individuals from other counties may flock to now-open businesses.
"It's not just that we don't want them to open," he told the newspaper. "It's just that it has to be done in a way that it doesn't negatively impact that county or the surrounding counties."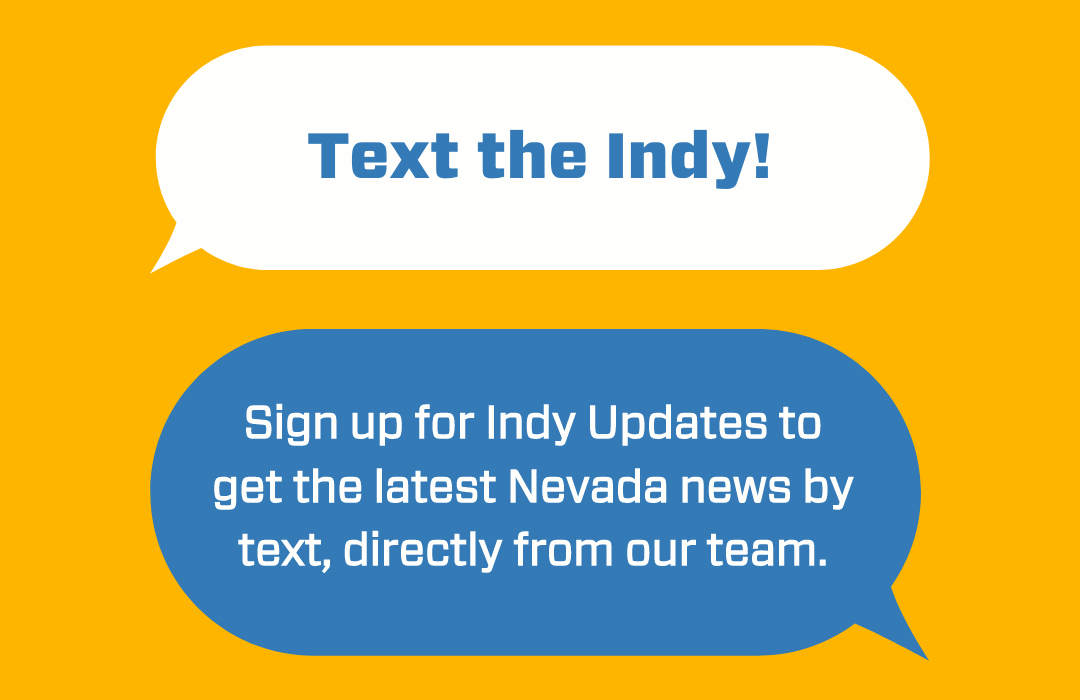 Featured Videos