Embattled gambler lets fly with accusations against Resorts World president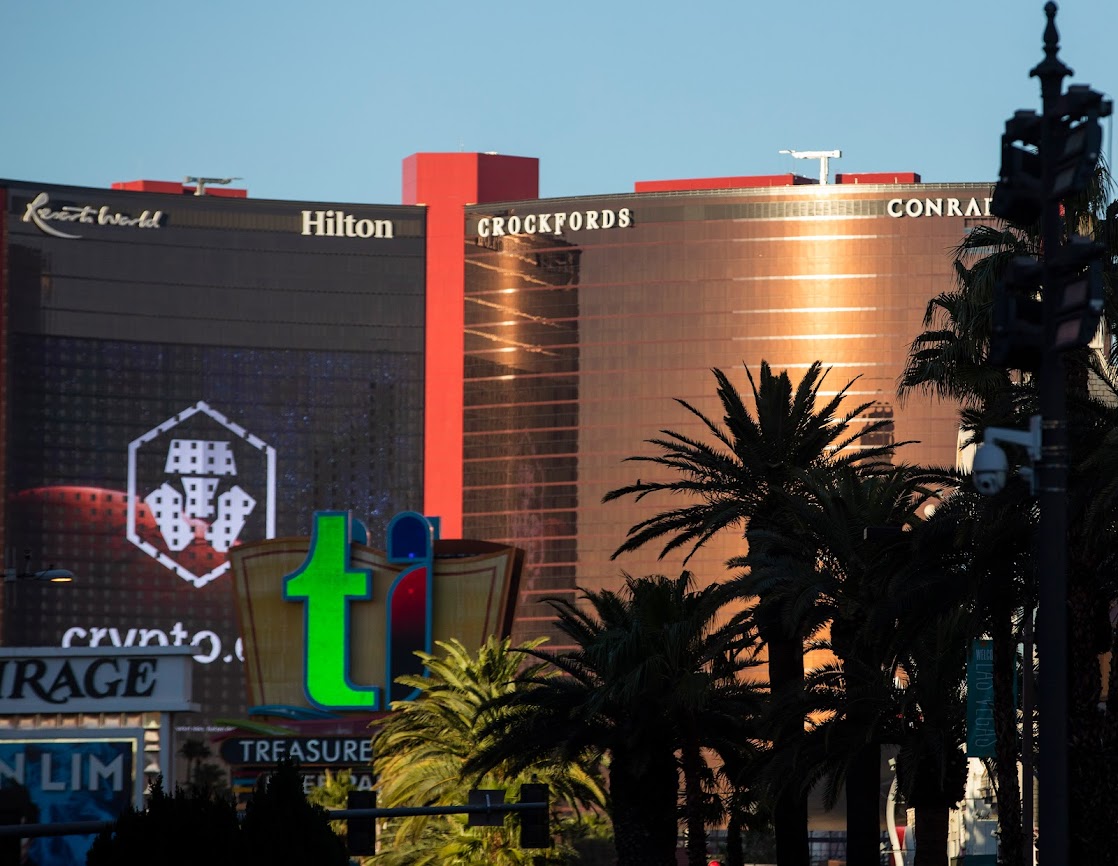 It's safe to say embattled gambler Brandon Sattler's days of calling himself a "friend" of Resorts World President Scott Sibella are over.
Under oath in an April 5 deposition in connection to his defense of a multimillion-dollar bankruptcy fraud litigation, Sattler accused Sibella of past drug use and lying about their "20 plus years" association during a recent Gaming Control Board licensing hearing.
Resorts World's swift response Monday: "The claims made in this deposition are maliciously false and unfounded. All information relative to Mr. Sibella's acquaintance with this individual as a customer was provided to the Gaming Control Board."
At Sibella's March licensing hearing before the board, he was asked about a subpoena he received to give a deposition in the Sattler litigation—a subpoena that was later withdrawn.
"I guess there's a person that they're investigating on a fraud, well, he threw my name out there that I know this person," Sibella said. "I met the person twice. He's been a customer for 20 years. I don't know him from Adam. He's done no work at Resorts World. So, they saw my name, and they said let's get Scott and maybe subpoena [him], maybe he knows something. They pulled it [the subpoena] back just two weeks ago, saying they were wrong…"
Sattler counters that their association was a lot closer and longstanding than Sibella described.
In his deposition, Sattler accused Sibella of defamation and lying about him during the casino executive's recent GCB hearing. After describing a long history of mostly cordial associations with Sibella, Sattler also admitted getting kicked out of the MGM Grand in November 2014 at a time when Sibella was an executive at that casino. Sattler then went further.
"Prior to November 30, 2014, I would say he's a friend," Sattler said in the deposition. "Yes, we've partied, yes, we did drugs together, drank together, yes we went out to eat together. Yes, we probably had sex with multiple women at the same time. We did a lot of different things together. But after that point, I'd say we were just acquaintances."
Sattler said he was banned from Resorts World in January 2022 only after news of his bankruptcy fraud litigation surfaced in the press. In addition to playing in the casino, he worked under contract to manage the installation of "video cameras and TVs and computer stuff inside of Resorts World" for the restaurant Tacos El Cabron.
Sattler said that he interacted with Sibella during the course of this work and understood that Resorts World was a 50 percent owner in the restaurant.
At one point in the deposition, Sattler noted his understanding that the restaurant was owned by Jaime Behar, David Stroj, and John Paul, along with three other unnamed partners. He said his compensation from supervising the installation came from the restaurant company's San Diego headquarters, and that he was compensated approximately $40,000.
Any ownership stake by David Stroj, a convicted money launderer and illegal bookmaker, would potentially prove problematic for the licensed gaming resort. Known on the street as "Fat Dave," Stroj is a well-known gambler and bail bondsman with a history of organized crime associations in Philadelphia.
Stroj was once overheard on court-authorized wiretaps bragging about his preferred places to launder money, which were California card rooms such as Palomar and Village Club, and the Wynn and Bellagio on the Strip. "Between you and me, the best way to launder money, you do it through these local casinos in California … that's how, if someone owes me a 100 ($100,000) and they want to wire it to me, I wire it to the Palomar and leave it in my player's bank and they give me chips."
Between you and me, having someone with Stroj's background anywhere near the casino makes the operator look at the very least asleep at the wheel.
The Nevada Secretary of State lists Peter Stroj as the manager of Abyan Properties 2 Las Vegas LLC, one of the limited liability companies associated with Tacos El Cabron.
Sattler has recently been contacted by multiple news outlets about the issue. In his deposition, he recalled, "I contacted David Stroh," in a reference to David Stroj, "…and he told me he is the sole owner and that nobody else is an owner, him and his father own it. His father is the one on papers."
Although Sattler's allegations are volatile, some will question his credibility. He was forced into bankruptcy by angry creditors who claim he deceived them while he was playing the Vegas high roller with their money.
Attorney Mark Weisenmiller represents creditor plaintiffs who invested more than $11 million in Sattler's SattCom Video LLC from September 2016 to April 2018 under the belief he had secured lucrative television installation contracts with casino resorts from the Bahamas to Las Vegas.
As they've pursued recovery of their loan/investment, the plaintiffs have recorded at least 16 gambling visits by Sattler to Wynn Las Vegas from June to September last year at a time they contend he ought to have been paying his debts. During those forays, he made cash deposits totaling $220,000 while he was being pursued by creditors and sanctioned by the federal court.
He made another seven visits to Resorts World from June 24 to Oct. 28, wagering $394,025 and winning $443,595.
With Sattler speaking out and Sibella and Resorts World flatly denying the damning accusations, a lot is at stake. At some point, maybe Nevada gaming regulators will get to the bottom of it all.
John L. Smith is an author and longtime columnist. He was born in Henderson and his family's Nevada roots go back to 1881. His stories have appeared in Time, Readers Digest, The Daily Beast, Reuters, Ruralite and Desert Companion, among others. He also offers weekly commentary on Nevada Public Radio station KNPR.
The Nevada Independent is raising $200,000 by Dec. 31 to support coverage of the 2024 election.
Tax-deductible donations from readers like you fund this critical work.
If you give today,your donation will be matched dollar-for-dollar.
Give + Get Matched
Featured Videos