Erosion of women's rights is wrong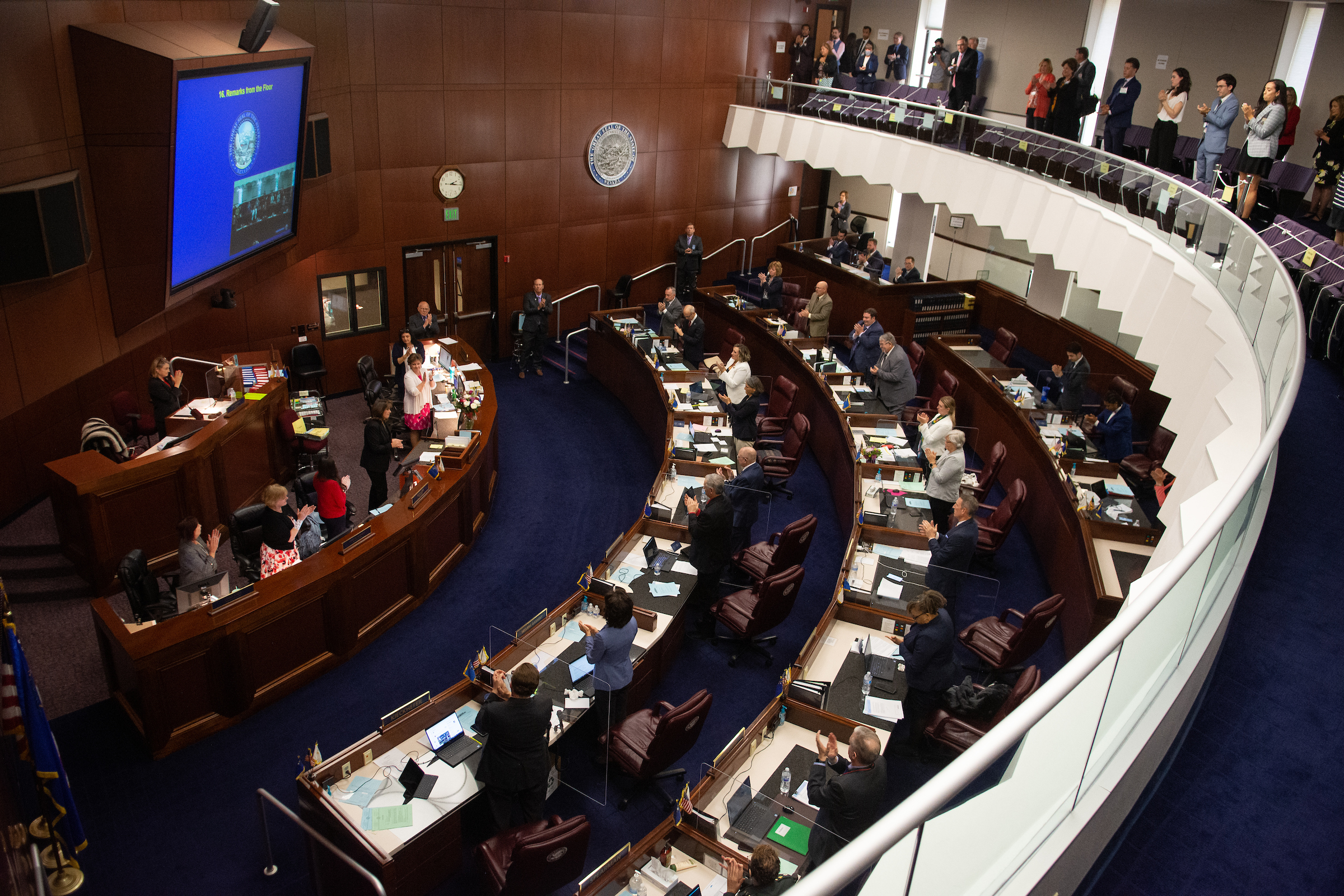 Nevada passed legislation on May 14, 2019, stating that a fetus can only be aborted prior to 24-28 weeks gestation. This is the standard from the 1973 Roe V. Wade decision for fetus viability. It is federal law. I am grateful that Nevada legislators seem to understand two things: First, that Roe V. Wade is indeed the law of the land. Second, a solid majority of Nevadans (60.4 percent) favor the law, according to a recent survey, along with 62 percent of Americans, per a Pew Research poll,
But I am greatly concerned that the hard work American women did in the past to advance and protect women's rights, including abortion rights, is being eroded by some state and federal legislators and the judiciary. We need only look to the not-that-distant past to remember some of the archaic and absurd restrictions placed on women. A New York City law banning women, but not men, from smoking in a taxi; women unable to inherit a husband's property. I won't bore you with a longer laundry list of laws restricting women over the years; you get my point.
I remember a time before birth control pills when women died from illegal abortions. (Catholic girls laughed about the birth control pill being an aspirin held between the knees!) Desperate women may do desperate things, which is why abortions should be legal and safe. No woman should have to risk her life in a backroom procedure when modern clinical abortion is relatively simple and safe.
Part of the history of this issue is how women have often been characterized as temptresses with power over helpless men. Any unwanted pregnancies were her fault. What was she doing, wearing that sexy outfit? Her partner could not resist her, poor guy. Hapless and helpless, he need not carry an unwanted child — or, for that matter, care for the child after the birth. She alone must bear the responsibility for her wicked ways.
Actual responsibility included and still includes making decisions in difficult situations. My second daughter was born with a birth defect that was "incompatible with life," according to a medical journal I read at the time. When I became pregnant the third time, we were not sure whether the defect would be present. We were given the option of terminating the pregnancy if it was. I am not sure I could have chosen to abort the fetus, had it gone that way, but I was comforted knowing the law gave me that option. Every woman should have that comfort. Every woman should have that choice.
And don't get me started on the adoption option. Just look at the number of children no one wants to adopt! And incest or rape? The emotional and physical toll on these women is unimaginable, and then add another 9 months of a constant reminder of the horror. That woman should, of all people, be free to make her own choice.
And if we are concerned about when life begins in the human body, we must also be concerned with how a child, after birth, will be raised and nurtured. I have seen too many struggling parents abuse their children, both physically and emotionally. Some people do not seem to care about what happens after birth, just that it should occur regardless of a woman's wishes and needs. The well-being of children plays into this conversation — or should.
Texas, just as an example, leads the nation with 1.5 million children living below the poverty level. They have 32,000+ children in foster care, about 750,000 living with grandparents as the sole caregivers and a teen pregnancy rate of 27.6 percent for ages 15-19 (statistics per Spotlight on Poverty and Opportunity). The statistics are just as bad in many other states. As legislators debate abortion law and support for childcare and other programs, I hope they think about how many children will grow up in homes where they are not given the love and support each child needs to become a well-adjusted, happy and successful citizen.
In closing, I realize that this is a difficult and emotional issue. I realize there is disagreement. My view is that women should have control over their own bodies, and men should stay out of the decision-making when it comes to a woman's body. But I also think we all should stop demonizing those with differing opinions and beliefs. Most of us are crazy in one way or another, but differences make our communities richer in so many ways. Let's lift each other — and the children we choose to have — up.
Barbara Francis holds a B.A. from SUNY Potsdam and received her Masters degree from Sage Graduate School. She was a special education teacher at the primary level and retired to Northern Nevada in 2017. She is the mother of four daughters and the grandmother of six.
Comment Policy (updated 4/20/2021): Please keep your comments civil. We reserve the right to delete comments or ban users who engage in personal attacks, use an excess of profanity, make verifiably false statements or are otherwise nasty. Comments that contain links must be approved by admin.