Extreme heat is here, but not everyone has access to an essential service: A/C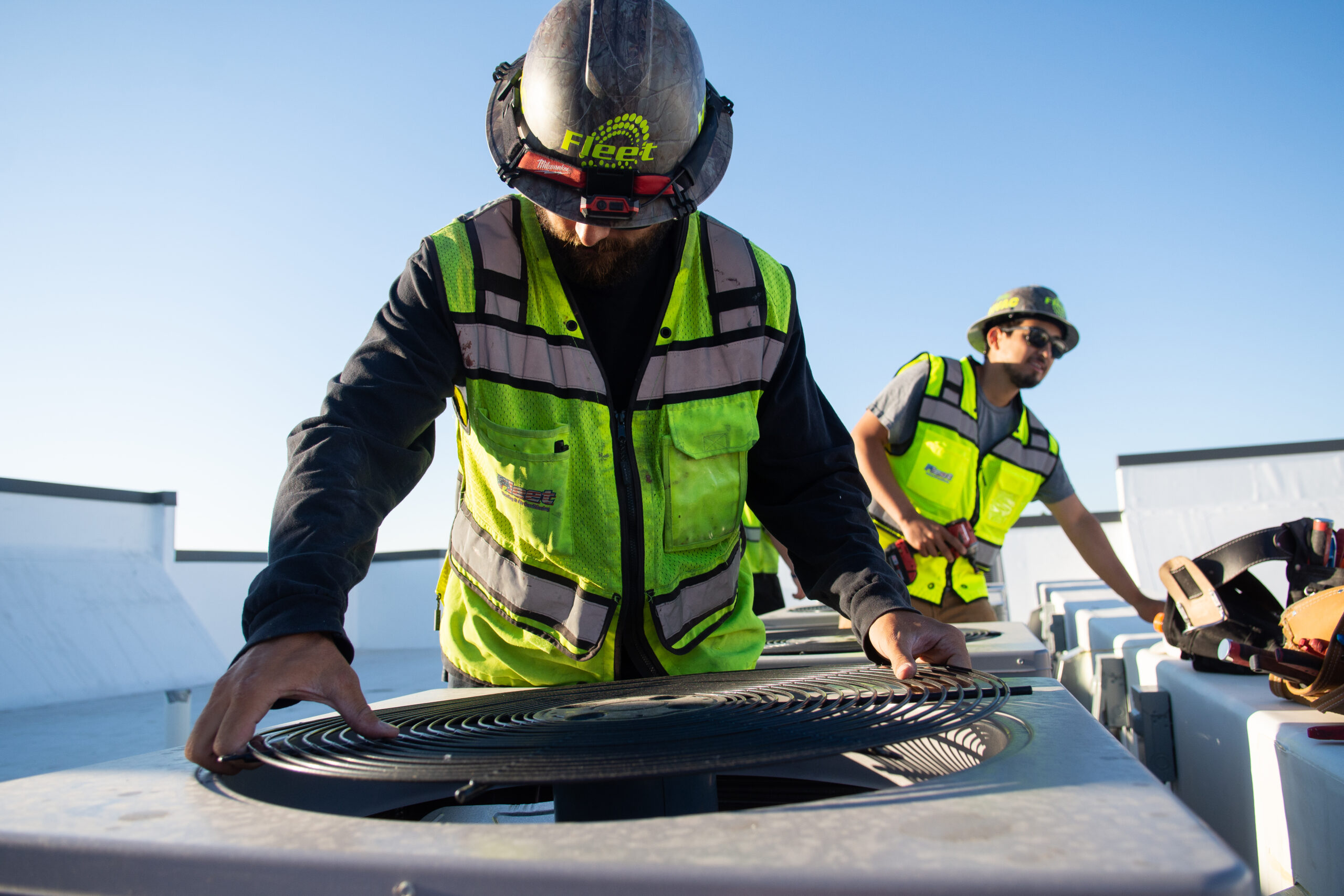 Good morning, and welcome to the Indy Environment newsletter.
As always, we want to hear from readers. Let us know what you're seeing on the ground and how policies are affecting you. Email me with any tips or suggestions at [email protected]
To get this newsletter in your inbox, subscribe here.
---
Record-breaking temperatures swept across the West last week. On Saturday, Las Vegas tied its all-time temperature record of 117 degrees. As of Tuesday, the National Weather Service in Reno reported 12 days of temperatures over 100 degrees to date this year, far exceeding the previous record of seven days. Death Valley again hit 130 degrees.
Extreme heat, made worse by climate change, is a public health issue, often underreported and hidden from public view in a way that other natural disasters are not. It is a slow-moving crisis. Heat can increase hospitalizations as high temperatures worsen underlying conditions. 
And extreme heat can be fatal. Oregon and Washington have reported a death toll of nearly 200 people during the record-breaking heatwave. In areas like the Pacific Northwest, with temperate weather and less air-conditioning, the consequences of extreme heat can be even greater. 
Still, in cities such as Las Vegas, where summers are historically warm, extreme heat poses major public health risks. 8 News Now recently reported that heat was a primary factor in 124 deaths last year and 12 deaths so far this year, according to the Clark County Coroner.
From July 7 and July 11, the Clark County Fire Department said that it responded to 85 incidents categorized as heat or cold exposure, though that number likely undercounts what in reality was a higher number of calls. A spokesperson for the department said in an email that other calls, categorized as "unknown problem" or "unconscious people," were heat-related.
If extreme heat can be life-threatening, access to cool spaces can often be life-saving, and increasingly so, as temperatures rise. But for many, there are significant barriers to accessing cool spaces, whether inside their homes or at work. This summer, that fact has been exacerbated by A/C supply chain and workforce issues.
With different geographies and average temperature, the situation is different in Las Vegas or Reno. But in both of Nevada's metro areas, some groups — low-income households, renters, outdoor workers, elderly populations, homeless individuals — are at a greater risk of not being able to access indoor cooling or shade.
In Reno, which has seen a nearly seven-degree increase in average annual temperatures over the last 50 years, city officials recognized this in their climate plan. They wrote: "Extreme heat creates public health impacts when vulnerable populations, such as the homeless, seniors and low-income residents, don't have air conditioning or other options for relief."
The next line was a harbinger of what's to come as the climate changes: "Extreme heat events are projected to increase in magnitude and frequency."
It's important for policymakers to begin thinking about these issues now and in a "holistic way," said Dylan Sullivan, a Reno-based senior scientist for the Natural Resources Defense Council who recently wrote a post on extreme heat that included recommendations for policymakers.
Sullivan's background is in energy efficiency, and he notes that the conversation is not only about A/C. Homes that are inefficient tend to trap heat and stay warmer. Although there is funding for "weatherization" programs to retrofit and upgrade older homes, the current programs do not go far enough (the infrastructure bill being debated in Congress looks at releasing more weatherization funding).
"Putting in place policies that make it really easy for customers — and really cheap or free for low income customers — to weatherproof old buildings and keep cool air indoors is really important for long-term climate adaptation in Nevada," Sullivan said.
But ensuring access to indoor cooling is also a big part of the equation. Sullivan said "there's a big role for the electric utility" in helping customers install efficient A/C systems. 
In NV Energy's Las Vegas service territory, an average market profile for the residential sector, using 2016 data, shows central A/C saturation at about 88 percent, according to a report that the utility filed with state regulators as part of a resource planning process. Other residential customers have room A/C-units, air-source heat pumps or rely on evaporative cooling.
Compare that to Northern Nevada. In NV Energy's northern service territory, which serves Reno and a large swath of the northern part of the state, central A/C saturation is closer to 57 percent and room A/C saturation is 12 percent, according to the same report.
The utility currently offers discounts for replacements or upgrades in Las Vegas but not in the northern part of the state. Sullivan said he would like to see the program expanded.
"The company should be operating a program like that in the North," he said.
But even for people with A/C units, repairs can be costly and challenging, especially for renters. A backlog of work orders or resistance from a landlord can leave customers without A/C for days, sometimes during the hottest parts of the year.
Under Nevada law, landlords are required to provide renters with essential services. The list includes things like a functioning door lock. It also includes heat and air-conditioning.
"It's clear there in the statute that air conditioning is an essential service that's required to be provided by a landlord," said Aaron MacDonald, a staff attorney for the Legal Aid Center of Southern Nevada.
Most of the issues, he said, are resolved before they come to his office. But if a landlord does not fix the issue, then renters approach the Legal Aid Center. If the issue persists, a renter may obtain cooling services and deduct the cost up to one month's worth of rent, obtain other housing, sue the landlord or withhold rent with no late penalty. 
But there are some caveats that stem from another crisis: COVID-19. You cannot withhold rent if you are behind on rent — and many renters are behind on their rent because of the economic fallout of the pandemic. Making matters worse, the state has been slow to disburse rental assistance.
And "if they are evicted, then they are going to be out in the heat homeless," MacDonald said.
On the landlord side, a supply-chain shortage related to the pandemic has slowed A/C repairs in certain cases. Susy Vasquez, who leads the Nevada State Apartment Association, said that her members try to do what they can, sometimes opening model units for renters to ensure they have A/C. But she said that without rental assistance, small landlords are being hit too.
"There are people that are struggling, and there are people that haven't been able to make their mortgage payment because their rent isn't coming in," Vasquez said. "And they don't have the funds to fix their air conditioner."
Issues with access to cool spaces are not only limited to the indoors. They play out in a work environment too for many outdoor workers. After a farmworker died in Oregon last month, the state's governor directed regulators to adopt emergency rules that would protect outdoor workers with water, shade and rest breaks.
Do you have a personal experience with extreme heat? How has heat affected you? How have you seen temperatures change? I'm working on covering this issue in more depth, and you can read more about our reporting plan here. Please send us your stories at [email protected].
Here's what else I'm watching this week:
---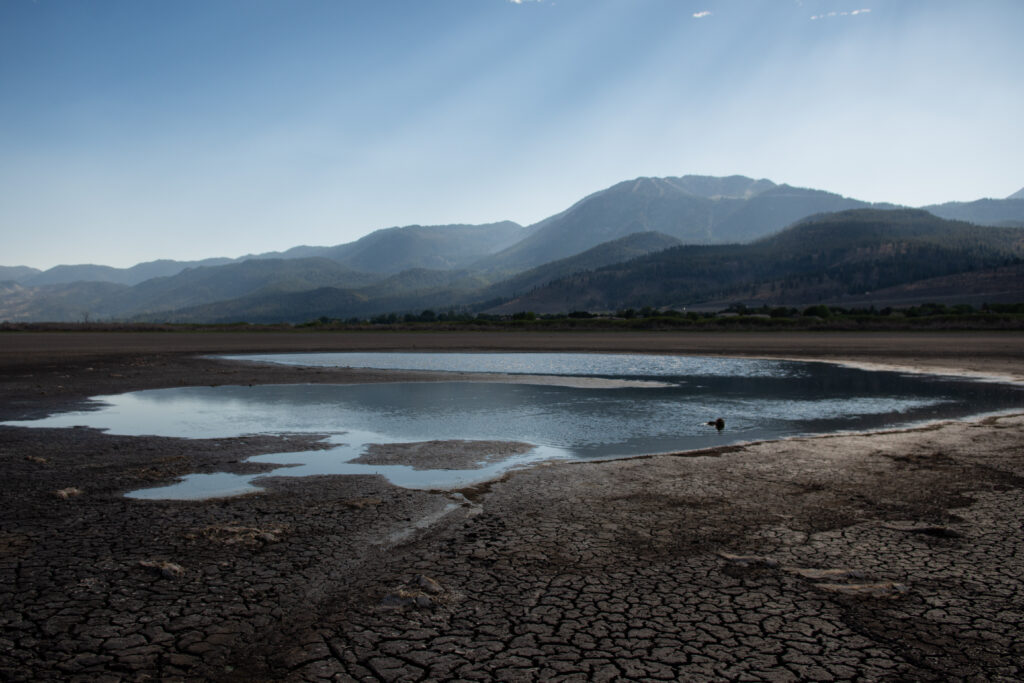 What happened to Little Washoe Lake? The parched landscape is tragic and staggering. A lake outside of Reno, home to largemouth bass, carp and catfish has dried up rapidly over the past few weeks. Nevada Independent photographer David Calvert documented the exposed lakebed and the drying landscape — see his sobering Twitter thread.
The region is facing extreme drought. Even in a year with a moderate snowpack across parts of Nevada and the West, less water ran off the mountains — filling rivers and lakes — because it was absorbed by dry soils. At Little Washoe Lake, dry conditions decreased the amount of water that ran off into the lake. But it's not the only climate-related cause of the low-level declines.
The impacts to Little Washoe Lake were sudden and extreme, as if someone pulled a plug out from underneath the lake. For those who had watched the lake in the last drought, the effects seemed extreme, even for the dry conditions we have been experiencing this year. Officials with the Nevada Department of Wildlife began investigating the situation.
What they found is what the agency's spokesperson described to me as a "story of extremes." The lake's decline is the aftermath of extreme swings in weather, something that researchers predict becoming more and more common as the climate changes.
Heavy rain in 2017, the same year the Truckee River flooded, washed out a diversion that fed water into the lake. An extreme on one side of the spectrum. Now we are facing an extreme in the other direction: drought. The washed-out diversion, combined with the extreme drought, have contributed to the severe situation at Little Washoe Lake, the wildlife agency said.
We'll continue reporting on this story and recovery plans for the lake.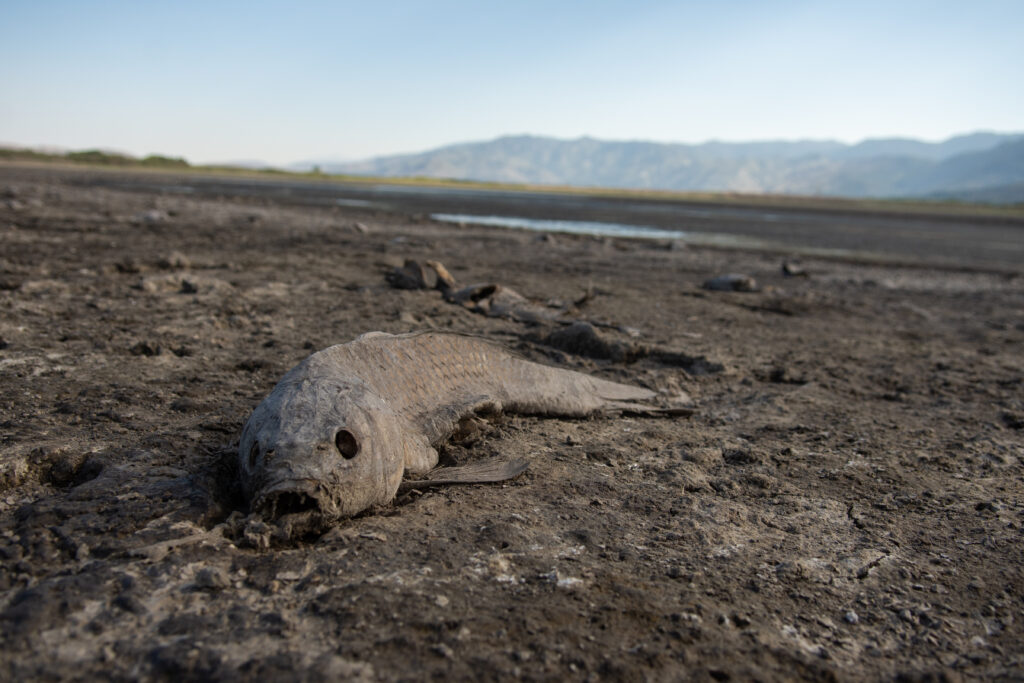 Firefighters battle blazes in extreme conditions: Over the weekend, firefighters in northern California and Nevada faced dry and hot fire conditions. The Beckwourth Complex fire, not far from the Nevada border, grew to be the largest fire burning in California, prompting evacuation orders, including in Washoe County, over the weekend. Noah Berger, a photojournalist for the Associated Press, took striking photos of the fire and the response.
In Washoe County, fire crews quickly responded to the Garson Fire, which broke out Sunday evening near Verdi. As of Tuesday, the fire was about 85 percent contained.
The Mercury News' Paul Rogers on how bad this year's fire year could become. One quote that stuck out to me: "We're seeing fire activity that we would normally be seeing in September and October already," Chief Thom Porter, Cal Fire's director said. "And we have a very long rest of the peak season to go. It's concerning."
An Oregon wildfire, a heat wave and an NV Energy alert: NV Energy, along with California's grid operator, asked customers to conserve power over the weekend. The utility's goal was to bring down overall demand amid a heatwave that added strain to the Western grid and a wildfire in Southern Oregon that threatened regional transmission lines. The Los Angeles Times' Sammy Roth has an excellent piece looking at the grid dynamics in California.
How much did NV Energy's request to customers help reduce demand? NV Energy sent this note out to customers Tuesday: "Working together with our smart thermostat program participants and many of our largest customers, you were able to help reduce our energy demand by approximately 300 megawatts."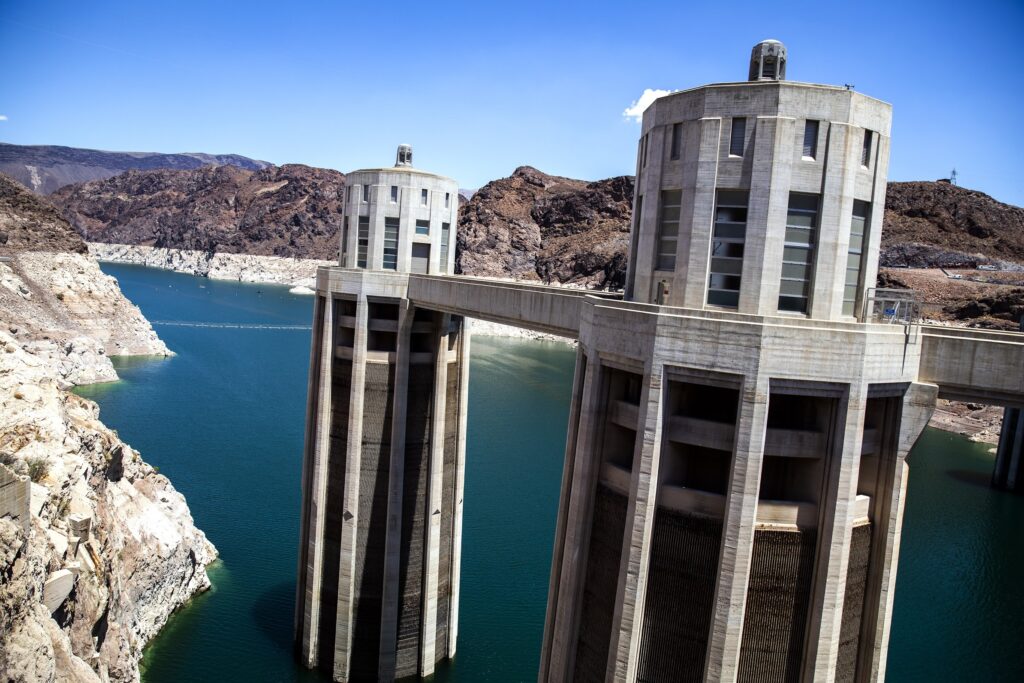 Watching the Colorado River: Reporter Luke Runyon talked to people across the Colorado River Basin about what they are expecting in a watershed where there is less to go around. It's a thoughtful and in-depth piece on one of the most important issues facing the Southwest right now. Among the issues facing Colorado River water managers is what shape negotiations will take for deciding how to operate the river after a current set of guidelines expire in 2026.
Critical to that discussion is who will be at the table. In the past, tribes have been left out of the negotiations over the river, despite having rights to a share of one-fifth of the river's average flows. The Associated Press' Felicia Fonseca wrote an important piece looking at the role that the Colorado River Indian Tribes have played in Arizona's recent Colorado River negotiations.
"We were always told more or less what to do, and so now it's taking shape where tribes have been involved and invited to the table to do negotiations, to have input into the issues about the river," Amelia Flores, the chairwoman of the Colorado River Indian Tribes, told the AP.
As we have reported, the Southern Nevada Water Authority has focused its efforts on taking out turf, conservation and enforcement. The Guardian's Oliver Milman went on patrol with a water investigator and wrote more about what the water authority is doing.
And this morning, a coalition of elected officials (County Commissioner Tick Segerblom, Boulder City Mayor Kiernan McManus), a director for the Imperial Irrigation District and conservationists are holding an event at the Hoover Dam. The group is expected to call for a moratorium on new dams and diversions on the Colorado River.
Governments are looking at higher taxes for the mining industry: This is not just happening in Nevada. Rhiannon Hoyle and Ryan Dube cover the issue in the Wall Street Journal.
An important Thacker Pass hearing is coming up next week: A federal District Court judge in Reno is expected to listen to arguments next week in a case that challenges the approval of the Thacker Pass lithium mine in Humboldt County. Environmental groups challenging the project are asking the court for a preliminary injunction while the case moves forward. I've started going through the court documents and there are some interesting declarations. Last month, we wrote about the opposition to the project from Indigenous and local communities around the mine.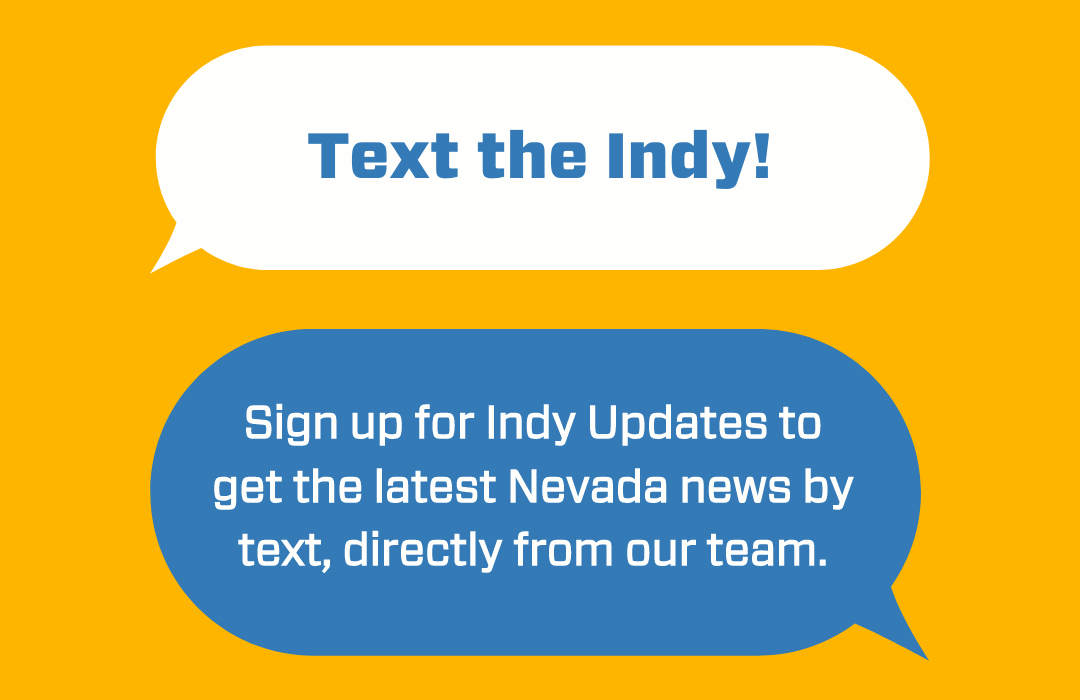 Featured Videos
Comment Policy (updated 4/20/2021): Please keep your comments civil. We reserve the right to delete comments or ban users who engage in personal attacks, use an excess of profanity, make verifiably false statements or are otherwise nasty. Comments that contain links must be approved by admin.