Reporting on heat and climate change. Send us your stories.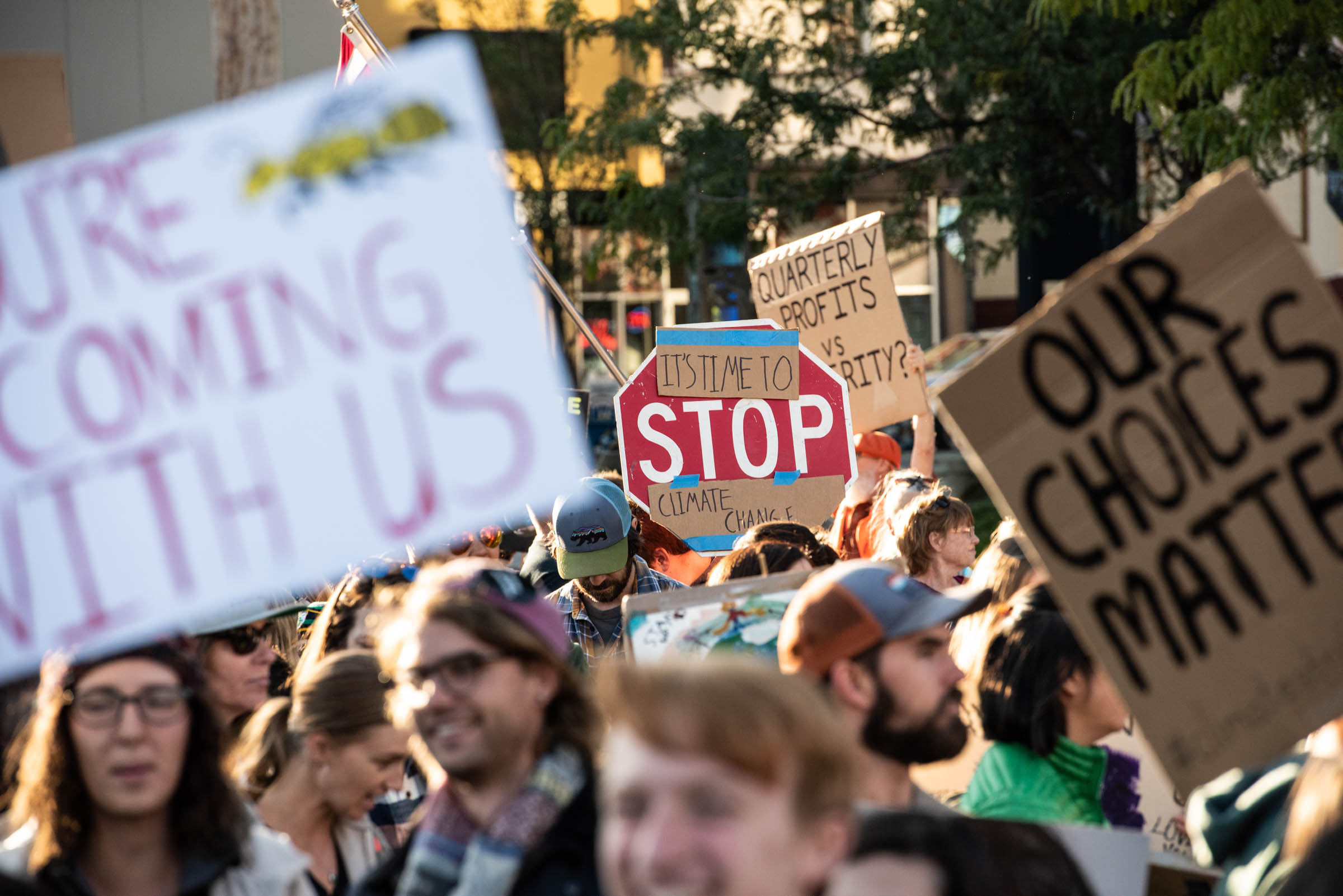 Good morning, and welcome to the Indy Environment newsletter.
As always, we want to hear from readers. Let us know what you're seeing on the ground and how policies are affecting you. Email me with any tips or suggestions at [email protected]
To get this newsletter in your inbox, subscribe here.
---
The summer is coming, and temperatures are rising.
They have been for some time. The average temperature in Nevada has already increased by about 2 degrees since the start of the 20th century, with most of the hottest 10 years recorded after 2000, according to the Nevada Climate Initiative, which has aggregated climate data and science specific to the state (a very helpful resource). This trend is only projected to intensify.
Climate change, by mid-century, is projected to increase average temperatures by 4-6 degrees in Nevada, and significantly increase days with extreme heat. The effects of this are cascading and often amplify existing issues around human health, infrastructure and ecosystem health.
Across the U.S, heat-related deaths have often outpaced other weather-related fatalities (floods, tornados, etc.) in recent years. Yet the struggles that people face dealing with heat are often hidden, and it seems they are rarely discussed and rarely factored into policy. 
Heat still leaves its mark, though, and this is only becoming more true as the climate changes. There has been some incredible regional and national reporting on heat over the last few years (stories in The Arizona Republic and High Country News last year stand out). But on the whole, I've found that the topic is underreported, including on our website at The Nevada Independent.
There are countless stories to tell about the impact of increasing temperatures and for months now, I have been thinking about how important (and under-discussed) it is. Like so many big environmental problems, heat is not just a story about weather or even solely about climate change. It is a story, too, about inequality, access, haphazard urban planning and public health.
Over the next few months, I plan to work on a number of stories centered on the effects of heat. I will pull from a lot of data, but what I'm really curious to hear are the stories behind the data. When it comes to increasing temperatures, our experiences can be quite personal — they vary depending on everything from age, occupation, health and even where we live.
Please send us your stories. How has heat affected you? What personal experiences have you had grappling with the effects of heat? How are you coping with the effects of hotter days and hotter nights? What do you remember about temperatures growing up when compared to temperatures today? And what concerns do you have as the climate changes? Do you think we are doing enough to address the impact of heat from climate change in our public policies?
Email me at [email protected]. We'd love to hear from you.
Here's what else I'm watching this week:
---
CARSON CITY AND CONGRESS
A mining tax deal? There are fewer than 30 days left in the legislative session, and it's a whole lot of politics. In public, lawmakers have said little about three proposals to amend the Nevada Constitution and change how mining is taxed. But there's a lot going on behind the scenes. My colleagues Michelle Rindels and Riley Snyder wrote about the political calculus this weekend.
Blockchains changed to study status. Last week, Gov. Steve Sisolak told the Reno Gazette Journal that he was scrapping a legislative push (for now) that would have enabled Blockchains Inc., a startup with large landholdings outside of Reno, to eventually build out a "smart city" overseen by a new county-like government. The proposal, which raised hackles in progressive circles, in rural counties and among environmentalists, will become a... study (if the Legislature approves that).
Blockchains underscored the way in which water and economic development proposals are tied at the hip, in many cases. Water should be the first thing policymakers ask about. Here's the Sisolak quote that really stood out from the Gazette Journal story: "The further we got into this, the more I realized how many stakeholders there were. You're talking about water, governance, housing, infrastructure, taxes. There's a lot of issues there." Note what came first on that list.
Sierra Club raises concerns about the Clark County Lands Bill, a congressional proposal to expand development boundaries in Las Vegas while conserving land throughout the county.
In a letter sent to the delegation last week, the Sierra Club Toiyabe Chapter wrote that "we have several concerns with the legislation that are addressed in this letter in detail: sprawl, climate change, water use, environmental justice and air pollution, affordable housing, off-highway vehicle impacts, and the lack of a public process surrounding the formulation of this bill."
Two more land bills: Democratic Sens. Jacky Rosen and Catherine Cortez Masto re-introduced two bills last week that would change how public land is managed in Lander County and Carson City.
Decorative turf ban moves forward. The Assembly passed a proposal to ban decorative turf in and around Las Vegas, our legislative reporter Tabitha Mueller reported. The push, proposed by the Southern Nevada Water Authority, would require the removal of grass that is for decorative purposes, an action that could save billions of gallons of Colorado River water.
Coming up: Sen. Chris Brooks (D-Las Vegas) is expected to introduce an energy bill this week requiring a big utility investment in electric vehicle charging and aimed at boosting transmission infrastructure. The bill is also expected to move the state to a larger wholesale energy market.
WATER AND LAND
"But there's a wrong here that needs to be righted." InsideClimateNews reporter Judy Fahys looks at a new report highlighting water insecurity challenges faced by Indigenous communities in the Colorado River Basin. "As hard as people across the country found it to practice rigorous hand-washing and social distancing, it was even tougher for many members of the 30 tribes in the Colorado River Basin," Fahys writes. "Many lacked the clean water essential for sanitizing their homes and bodies to stop the spread of the coronavirus."
Arizona prepares for Colorado River cutbacks: The Arizona Republic's Ian James looks at how Arizona agencies are preparing for "painful" cuts as Lake Mead approaches the first-ever shortage threshold. Utah is looking at ways to save water, too, KUER's Kate Groetzinger reports.
A land transfer for shorebird habitat: The U.S. Bureau of Reclamation transferred more than 23,000 acres of wetlands and pasture to the Nevada Division of State Lands and the Nevada Department of Wildlife last week. The land transfer provides important shorebird habitat within the Lahontan Valley Wetlands, part of a larger fabric of important water bodies throughout the Great Basin. Sens. Mitt Romney (R-Utah) and Jeff Merkley (D-Oregon) re-introduced a bill to fund data collection on saline Great Basin lakes. Rosen and Cortez Masto are co-sponsors.
NASA's public lands proposal: Here's a press release that caught my attention: The Bureau of Land Management is seeking comment on National Aeronautics and Space Administration's application for withdrawal of 22,995 acres for use on satellite calibration activities, which would segregate the lands for up to two years while the withdrawal package is being processed."
The Real Water story: David Ferrara at the Review Journal has done a great job covering the ins and outs of the litigation involving Real Water, a water-bottling company owned by former Assemblyman Brent Jones that's at the center of a federal investigation into liver illnesses. This update from Ferrara really stunned me: "Las Vegas-based Real Water, the focus of an ongoing U.S. Food and Drug Administration investigation into liver illnesses, hired a man with almost no experience in the business to oversee testing at one of its Southern Nevada bottling plants."
MINING
Legislative campaign donations: My colleague Jacob Solis looked at where the more than $330,000 in mining industry campaign contributions went during the 2020 election cycle.
Nevada Gold Mines helps police purchase use-of-force simulator. (Elko Daily Free Press)
The Tiehm's buckwheat fight: "The Biden administration says a U.S. judge exceeded his authority when he gave federal wildlife officials a May 21 deadline to decide whether to formally propose endangered species protections for a rare desert wildflower at the center of a fight over a proposed lithium mine in Nevada," the Associated Press' Scott Sonner reported this week.
For months, conservationists have been seeking state and federal rare species protections for the Tiehm's buckwheat. Something else to watch: At the same time that the litigation is going on, the company behind the proposed lithium mine is going through the mine permitting process with the Nevada Division of Environmental Protection.
Whistleblowers allege conflict in permitting Colorado mine: "The director of the state's Air Pollution Control Division repeatedly signed off on exemptions to pollution limits for the world's largest gold miner, Newmont Corp. — a company that he previously represented as an attorney in private practice, according to state records," the Colorado Sun's Michael Booth reports.
In case you missed it, my story on cleaning tainted water at the Anaconda Copper Mine. The story, based on public records, documents how state environmental regulators came to approve a revised report that reduced how much contamination the mine was responsible for.
ENERGY AND CLIMATE
California renewables and a regional grid: For a very brief period last month, California hit 94.5 percent renewable energy. Yes, it only lasted four seconds. But it's a big deal. Los Angeles Times reporter Sammy Roth looks at what it means in the context of the rest of the West.
A massive solar plant in California desert: The Biden administration approved a large-scale solar plant that will go on about 2,000 acres of land near Blythe, California, Reuters reported.
When a climate solution leads to more emissions: Important journalism from ProPublica's Lisa Song and MIT Technology Review's James Temple on how a California program to create carbon offsets mischaracterizes the benefits and in doing so, allows for more emissions.
Federal funding for transmission lines: "The federal government said [last week that] it is making more than $8 billion available to build and improve the nation's transmission lines as part of its efforts to improve America's aging electric grid and meet President Joe Biden's ambitious clean-energy goals," the Associated Press' Cathy Bussewitz reports.
And lastly, the U.S. Geological Survey has now joined climate Twitter.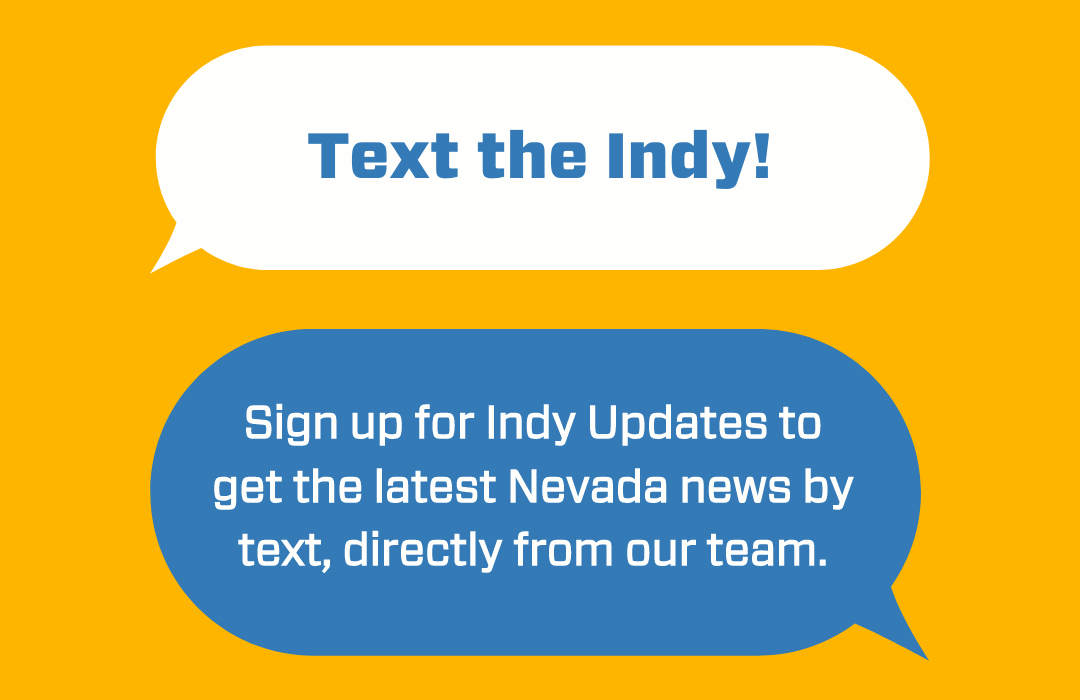 Featured Videos
Comment Policy (updated 4/20/2021): Please keep your comments civil. We reserve the right to delete comments or ban users who engage in personal attacks, use an excess of profanity, make verifiably false statements or are otherwise nasty. Comments that contain links must be approved by admin.