Facing a nursing 'crisis,' Nevada lawmakers invested $20 million for nursing schools
Deans say turning nurses into educators a 'hard sell' because of low wages and high academic requirements.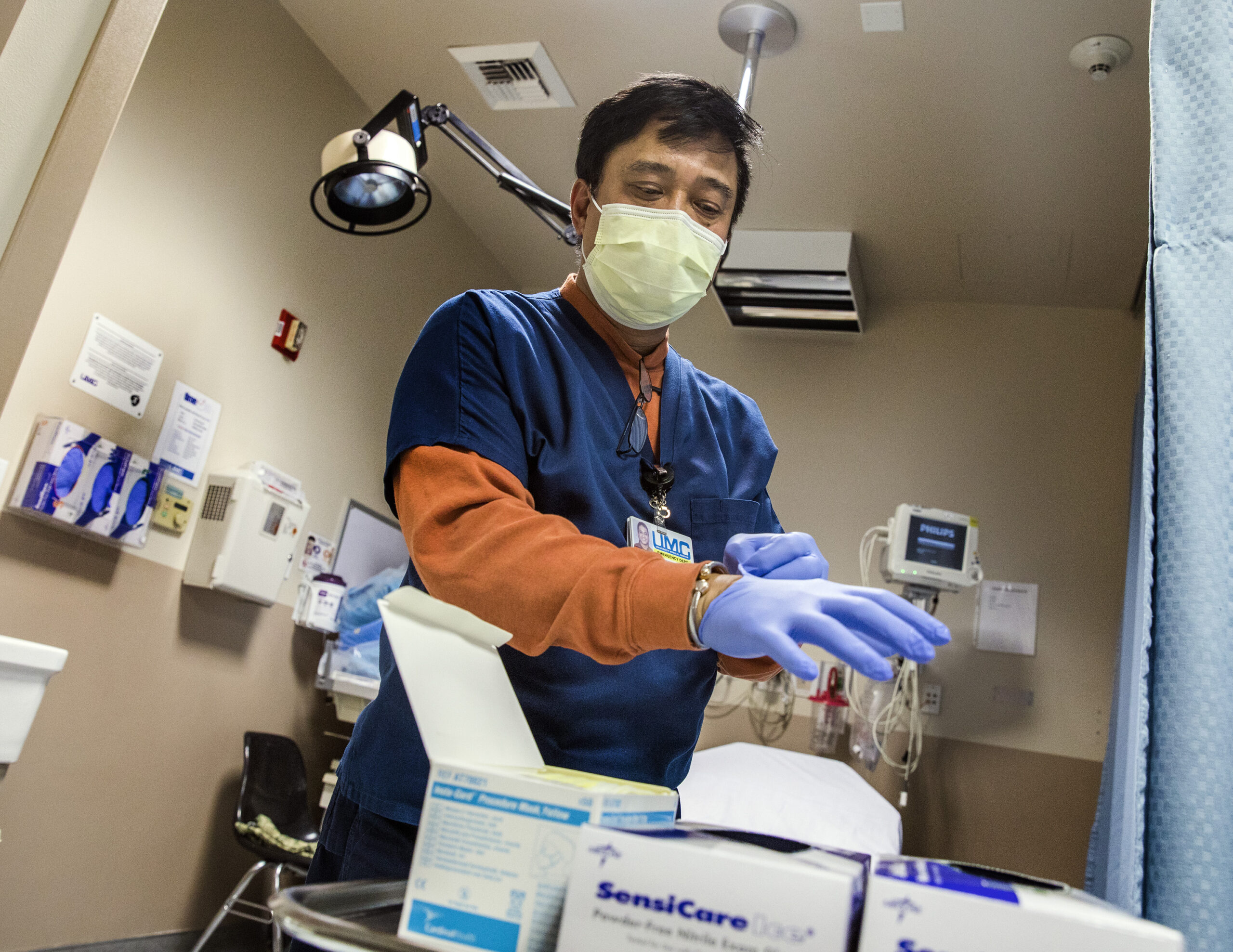 Earlier this year, Nevada lawmakers unanimously passed SB375, which allocates $20 million over the next two fiscal years to increase the number of nursing faculty and graduates at seven state nursing programs — an effort to address the state's troubling nursing shortage.
But even as officials at nursing schools hope the more than 30 new faculty funded by the bill will boost student enrollment, leading to more funding from their universities, some school leaders cautioned that main drivers of the nursing shortage — such as pay for faculty and clinical nurses and burnout among nurses — remain unaddressed, even with the cost of living raises that higher education faculty received this year.
It's also difficult to hire nursing faculty because of the lower pay and higher education requirements in academia compared to clinical settings, said three nursing school leaders whose programs have seen open positions stay vacant for months. That has contributed to Nevada's nursing shortage, in which the state needs thousands of more nurses to get up to national averages and has among the lowest rates of registered nurses per 1,000 jobs.
"A lot of nurses become nurses because they want to take care of patients," said June Eastridge, the nursing school dean at Nevada State University. "To try to get the more experienced and talented nurses to then become educators ... that's a hard sell."
Nursing programs throughout the state's colleges and universities learned last month how much of the funding over the next two fiscal years they are in line to receive, according to a memo from the Nevada System of Higher Education. Funding was based on program size, and the schools cannot use the funds to build new facilities.
In addition to adding around six new faculty per year, UNLV's nursing school plans to fund more student support resources and expand opportunities through its hands-on simulation center, said Imelda Reyes, interim nursing school dean. The school expects that the new faculty will increase the number of admitted students each semester from 75 to 104, with that number potentially rising to 140 over the two years.
Up north, UNR is planning to hire five more nursing faculty in the next year, add more administrative staff and convert faculty on nine-month contracts to full-year contracts.
"Being able to work year-round and have that increased associated salary because of that is also going to have a big impact," interim Nursing School Dean Cameron Duncan said.
Western Nevada College plans to hire up to two more faculty as it plans a nursing expansion to its campus in Douglas County, said Debi Ingraffia-Strong, the college's interim director of nursing and allied health. Ingraffia-Strong hopes the new faculty will allow the school to admit all eligible new students — this year, it turned away 14 students because of limited capacity.
The College of Southern Nevada (CSN) plans to hire five new nursing faculty. The funds will also be used to further expand its practical and certified nursing assistant spaces at the school's North Las Vegas campus. The college will also launch a program to train clinical nurses on how to become educators.
"We can attract nurses from our community who are on the floor, working in the field, but they may not have been trained how to be a teacher," said James McCoy, CSN's vice president of academic affairs. "We want to give them a boot camp experience."
Some nursing schools are facing challenges in hiring faculty.
Nevada State University was planning to downsize its nursing program before the legislation passed, Eastridge said. The nursing school already has seven open positions, and the funding will allow them to post at least four more open positions. But filling those positions is no guarantee, Eastridge said, and it has taken nine to 10 months for a funded position to be filled.
Truckee Meadows Community College, which is located in Reno and will receive more than $500,000 each year, has also had trouble hiring nursing faculty. The school has had four vacancies open for years, said Julie Ellsworth, the dean who oversees the college's nursing program. The school plans to use the first year of funding to get its faculty level up to the normal levels, with plans to hire four additional faculty the following year.
The school's salary for a nursing instructor is $80,000.
"That's not very competitive for a master's in nursing," Ellsworth said.
Great Basin College will use its $1 million to expand nursing programs in its Pahrump and Elko campuses, said Amber Donnelli, the college's dean of health science and human services. It plans to hire two additional faculty in Pahrump, one faculty member in Elko, a full-time nursing director, a "navigator" to advise pre-nursing students on how to enter the nursing program and to purchase additional equipment and supplies.
However, the college faces similar challenges with hiring faculty, especially because of the lack of nurses in rural areas, Donnelli said. The college has also taken months to fill nursing faculty positions, which Donnelli attributed to low pay.
"I have to compete with Las Vegas and all of the private universities and private colleges," Donnelli said. "We know what we need to do to facilitate additional nurses within the state of Nevada, but it's all of these other things that are impacting our ability to do that. And that low salary is definitely a challenge."
Some officials are also concerned about how to retain newly hired faculty when the money runs out in two years.
"It's a concern to get one-shot funding," Donnelli said. "It's a step in the right direction, but I do wonder what happens in two years."
McCoy from CSN said the hope is the additional faculty will boost student enrollment, which will lead to nursing programs receiving more money. Other officials said they hoped that if the funding leads to program growth, the Legislature will keep appropriating money.
Effect on nursing shortage
Nevada's nursing workforce is in "a crisis," a report from the Nevada Hospital Association said earlier this year.
The pandemic exacerbated burnout among nurses and, as of May 2022, Nevada ranked second-to-last among all states in the number of registered nurses per 1,000 jobs. That ratio is particularly low for rural areas, which rely more on traveling nurses who have begun working in urban areas more often since the pandemic, Donnelli from Great Basin College said.
To meet national nursing averages, the state would need an increase of at least 3,100 registered nurses, 3,200 licensed practical nurses and 5,000 nursing assistants, according to the Nevada Hospital Association report. Without enough nurses, health care costs increase and settings such as nursing homes have to turn away potential patients, the report said.
Experts have said the lack of nursing graduates and faculty is a key driver of the shortage, which the legislatively approved school funding should help alleviate, said Cathy Dinauer, the executive director of the Nevada State Board of Nursing, the occupational licensing board that governs the profession.
"You would think logically that you graduate more students, that graduates more nurses and gets more nurses out into the nursing workforce," Dinauer said.
But as the nursing school officials emphasized, lower pay and more stringent education requirements for nursing faculty means funding for more faculty openings doesn't necessarily lead to enough faculty. The average registered nurse in Nevada makes more than $89,000, which is more than the starting faculty salary offered at nursing schools.
There are also problems that go beyond the scope of the legislation, such as burnout. Experts hope more nurses in the workforce will lessen the burden on existing nurses.
"The biggest thing to reduce burnout is to have more people to be able to come on and fill shifts, so that we're not asking people to work long [hours]," said Patrick Kelly, CEO of the Nevada Hospital Association.
This bill was not the only nursing legislation to pass this year. Legislators also passed AB45, which creates a program to repay student loans for health providers (including nurses) working in underserved communities, including areas outside of Clark and Washoe counties.
Leaders in the nursing industry have also long pushed to include Nevada in the Nursing Licensure Compact, an agreement that allows nurses to hold a multistate license recognized by any of the states within the compact. A bill to have the state join the pact stalled in the Legislature this year after receiving pushback from unions, which claimed the nursing shortage is better addressed by creating healthy workplaces, rather than multistate contracts.
Nursing school leaders emphasized, however, that the problem goes beyond any one piece of legislation.
"It's gonna take more than a two year investment by the state to really make inroads into this problem," Eastridge from Nevada State University said.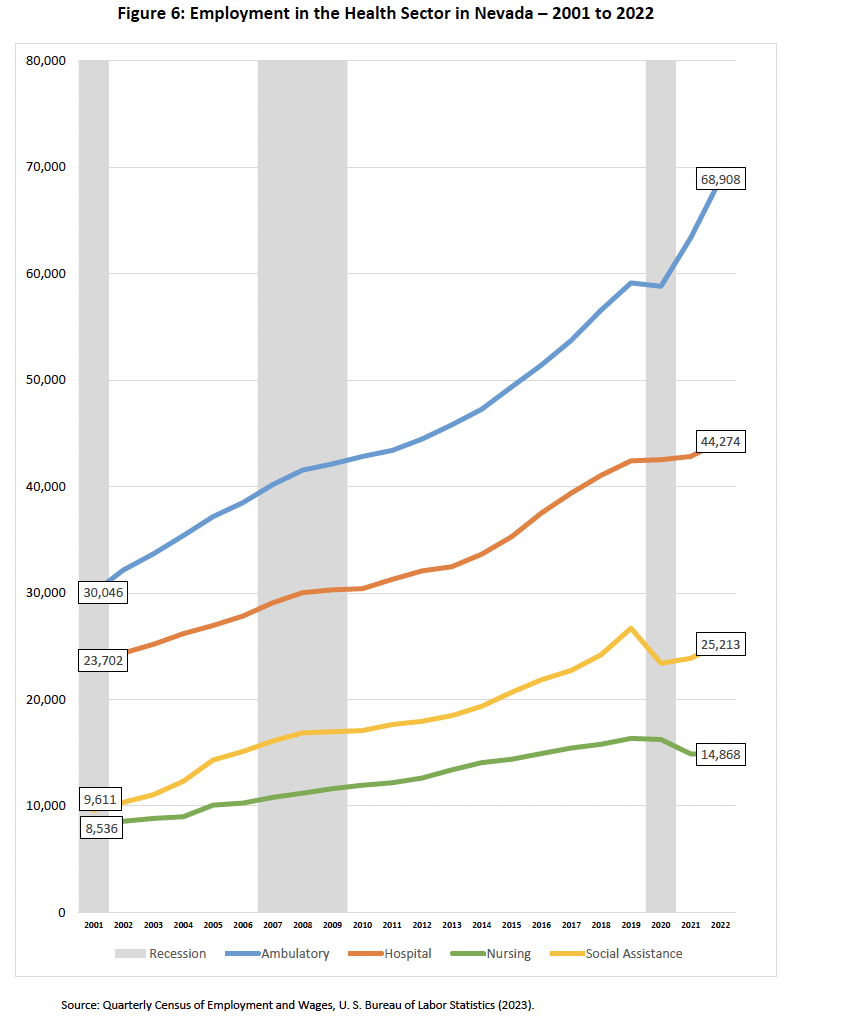 Chart courtesy of the Nevada Health Workforce Research Center.
A December report from UNR's Nevada Health Workforce Research Center laid out several ways to alleviate the shortage, including the expansion of nursing school programs. The report called for more state funding for various nursing initiatives, including money for health workforce development programs and for promoting nursing as a career choice for high school students. It also called for efforts to improve nurses' work-life balance and support partnerships between schools and clinical practices.
The report also called for policies to increase workforce diversity and nursing numbers in rural areas and launch a Nevada Nurse Workforce Center. That center, which most states already have a version of, would develop strategies for how to recruit and retain more nurses.
"We're getting closer to that, and I'm hoping if not in the next legislative session, that soon we will have one of those state nursing workforce centers," said John Packham, the co-director of the Nevada Health Workforce Research Center.
How the bill passed
Senate Minority Leader Heidi Seevers Gansert (R-Reno) led the effort to pass the legislation and was its primary sponsor. She began looking into ways to address nursing shortages in November by reaching out to officials across the state to come up with ways to expand nursing programs, she said. She then conferred with top party leadership in the Assembly and Senate, who agreed to co-sponsor the bill.
The initial proposal called for an allocation of $36 million over two years, which was estimated to have increased statewide nursing graduates by 50 percent within three years. That data is not available for the revised funding, said Andrew Clinger, who served as NSHE's chief financial officer during the session and now works at UNR.
The bill was amended toward the end of the legislative session, a time when Gansert said "we knew how much money was left over."
"It's a great amount of money for all the schools," Duncan, the UNR nursing school's interim dean, said. "It didn't equate to the full amount of money that was requested."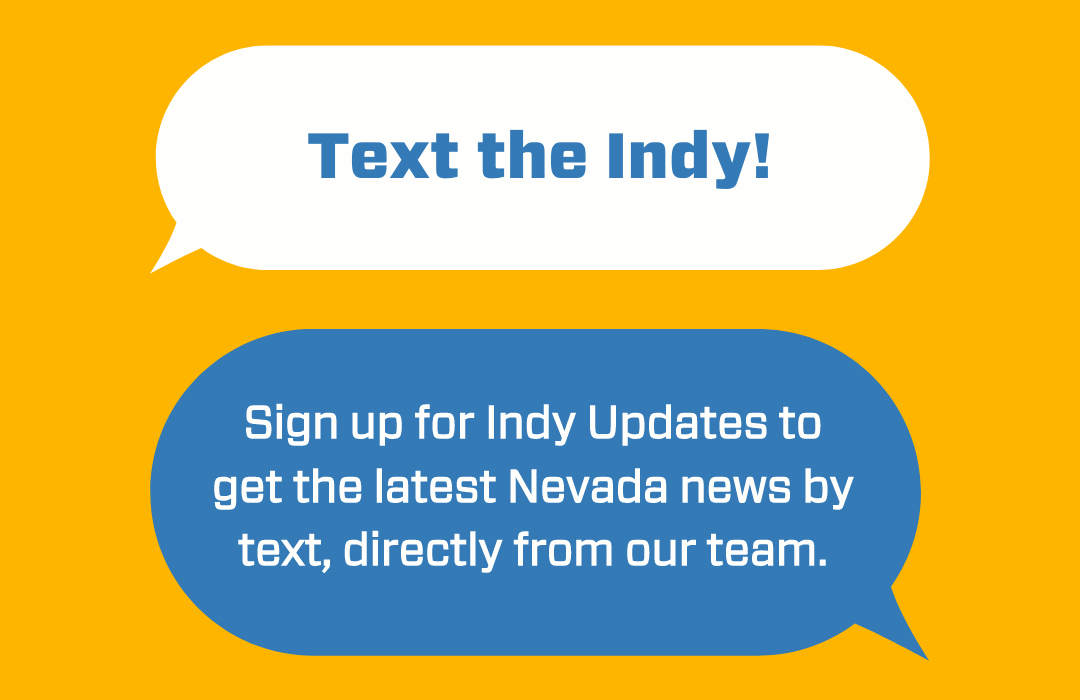 Featured Videos