Families of inmates frustrated over sudden suspension in visits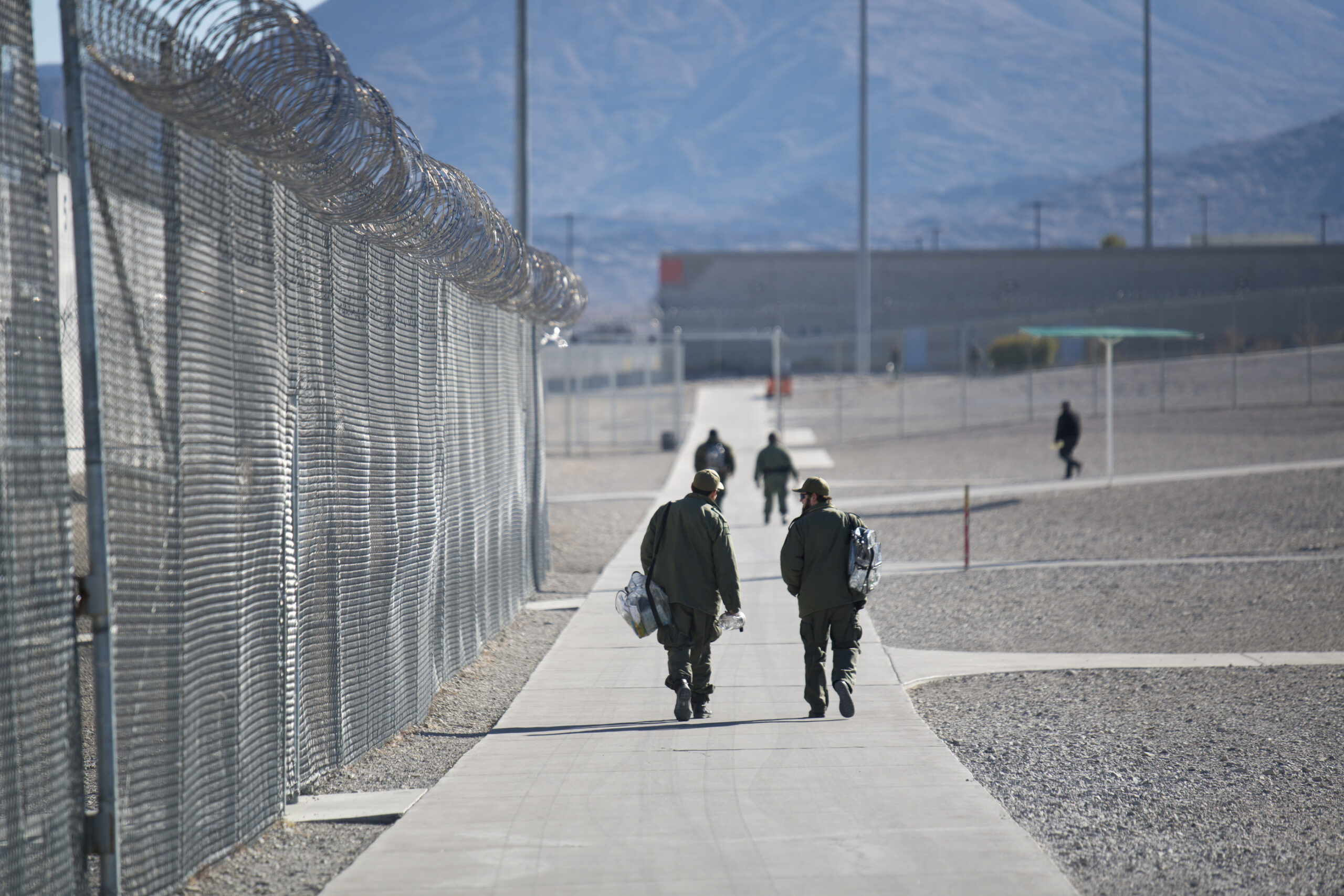 Heidi M. flew from London to Nevada last week to go to Lovelock Correctional Center and visit a loved one whom she had only seen once in the past two years.
Shortly after her arrival, she found out through social media that the Nevada Department of Corrections (NDOC) temporarily paused all visits as a "precaution" amid rising COVID-19 cases.
Several other members with Return Strong Families United for Justice for the Incarcerated also told The Nevada Independent they have either not seen their loved one or have barely seen them in two years because of previous pandemic-related visitation suspensions, travel distance or delays in visitor applications, among other reasons.
"I flew out for a visit which was all set up and confirmed. There's been loads of extra work that needed to be done because I was traveling a long way — lots more paperwork," said Heidi M., who asked to be identified only by her first name and last initial because of the work she does. "I then saw on Facebook that the Nevada Department of Corrections put about two sentences out saying visits are now suspended."
She was granted an exception because of the distance she had traveled and was able to see her loved one behind glass.
According to a press release sent Monday, NDOC's protocols include requiring all staff and inmates to wear N95 masks and testing staff members daily for COVID-19 before they enter any facility. So far in January, 209 inmates and 210 staff members have tested positive for COVID-19, compared to November figures of 48 inmates and 29 staff members.
"Our first priority is the safety of staff and offenders in our custody," William Quenga, deputy director for the Nevada Department of Corrections, said in the release. "While we understand the tremendous value of visiting with friends and loved ones, we must prioritize health and well-being."
According to NDOC, there are 340 inmates throughout the state in isolation, and that number changes daily. Inmates are tested when there is a known exposure to the virus or when showing symptoms, a spokesperson said.
NDOC did not respond to questions about staff shortages and absences after so many employees tested positive. Since the pandemic began, correctional facilities have reported 4,438 COVID-19 inmate cases and 995 staff cases, out of 2,316 full time employees and more than 10,000 inmates.
Return Strong founder Jodi Hocking said it would have been helpful for NDOC to have better communication with families regarding the visit suspension and the plan. She compared it to California canceling visitation because of COVID-19 the same day Nevada made its announcement last week.
"California canceled visits at the same time but they very clearly communicated 'this is a 15-day suspension because X, Y and Z happened. This is what you can anticipate' … It's worlds apart," she said.
During the suspension of in-person visits, the California Department of Corrections and Rehabilitation offers video visits. Meanwhile, NDOC does not provide inmates with additional phone time or video calls, members of Return Strong said.
An NDOC spokesperson said extended phone time is under consideration.
Before NDOC suspended visitations last week, visitors were administered a rapid COVID-19 test before entering the facility. The test had to come out negative, the visitor and prisoner had to wear a face mask and sit between a plexiglass partition, no physical contact was allowed and the encounters were limited to two visitors per inmate.
Those protocols came when NDOC resumed visits on May 1, 2021, after 14 months of suspended visitation. A few months before that, in November 2020, COVID-19 spread in facilities across the state, infecting more than 80 percent of inmates at a Carson City prison.
Beth Rohde, a member with Return Strong, has had her visiting application pending for over six months. She said she has not been updated on her application status. Her loved one has not had visits in over two years, Rohde said.
Sonya Williams last saw her partner, who was terminally ill, in July, but visits were revoked after her daughter gave him a hug. He passed away in December.
"My daughter got excited when she saw her dad and he was in a wheelchair and she ran over and hugged him," Williams said. "They canceled the visit, kicked him out, suspended future visits and wrote him up."
NDOC did not respond to questions sent Tuesday about the specific cases mentioned by the families interviewed for this story.
Hocking said that Nevada jails and prisons are misusing quarantine to keep inmates isolated and in their cells for longer periods of time, and overall are not following and enforcing the protocols, including staff wearing proper masks and being tested daily.
"By law they have to let people out of their cells every 72 hours. But that is supposed to be for security reasons, like if there's a riot. But NDOC has been using that for two years under the guise of COVID," Hocking said.
Hocking said the schedule only allows an hour every three days to do personal business such as making calls and taking a shower and "then get locked back down."
In February 2021, NDOC updated its protocol for vaccinated people exposed to someone with suspected or confirmed COVID-19, not requiring them to quarantine if they are fully vaccinated, if they received their second dose within three months and remained asymptomatic.
"This isn't about visitation specifically, but also about just policies that make sense," Hocking said. "For two years, NDOC has not been forthcoming about the depth of the problems happening behind those walls."
Between the isolation, programs not being available and limited contact with outside people, Return Strong member Barbel Warren said she is concerned about inmates' mental health. She said her loved one calls their visits the "highlight of the week."
"He just sits there all day and there's nothing to do, which is such a problem with mental health issues," Warren said. "Their minds are being wasted, their bodies are being wasted in many ways by not having activities, by not participating in anything."
Warren's loved one was transferred to a facility in Tonopah, more than three hours away from Las Vegas. Before the transfer, it was just a 30-minute trip to Southern Desert Correctional Center in Indian Springs, she said. Visitation at the Tonopah facility is limited to Sundays at 8 a.m.
"You have to be there at 7 a.m. to check in, to get your COVID test done. And it takes about three and a half hours to drive so that would mean you'd technically have to leave at three o'clock in the morning to drive out there," she said. "If you ever drive from Vegas to Tonopah at three o'clock in the morning, that's a death road. It's dark as hell. There's nothing out there if you break down."
Members of Return Strong said they believe NDOC has shown a lack of planning, initiative and accountability when dealing with emergency situations, including a rising COVID-19 cases.
NDOC will monitor cases in its institutions to evaluate when to reopen visitation, a spokesperson told The Nevada Independent.
"And this is a real lack of learning. We're two years in now," Heidi M. said. "There is no excuse now to not have a clear system in place: 'So what happens if we get an increase in cases? What do we do? Okay, here's a contingency plan.' There is nothing and we cannot understand it."
This story was updated at 3:45 p.m. on 1/13/22 to include additional responses from prison officials.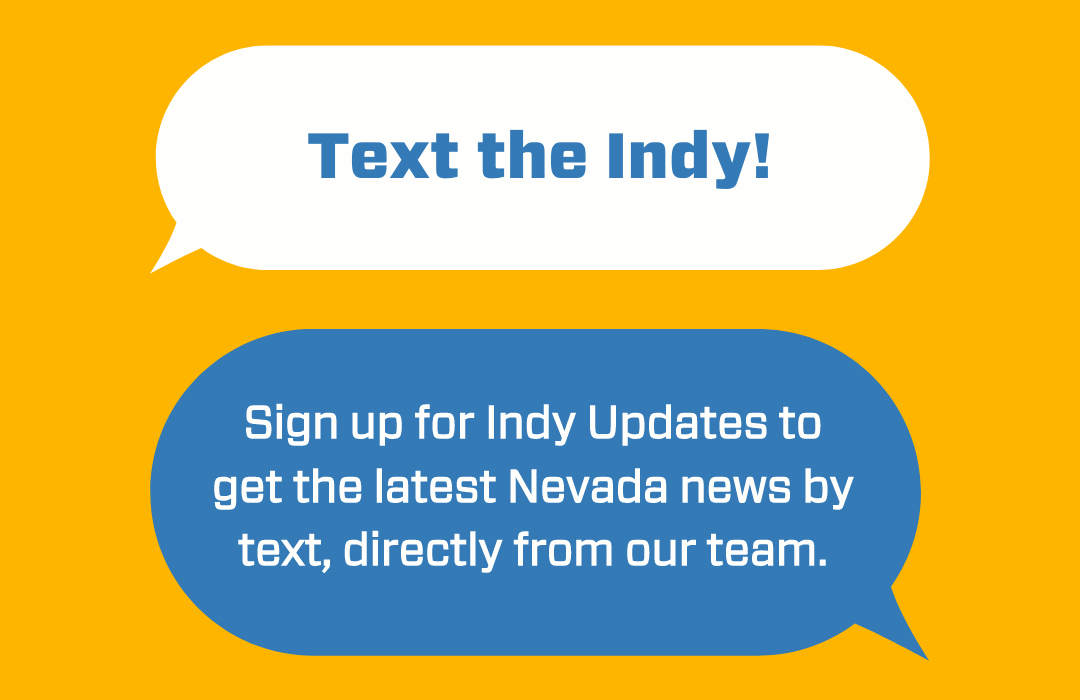 Featured Videos
Comment Policy (updated 4/20/2021): Please keep your comments civil. We reserve the right to delete comments or ban users who engage in personal attacks, use an excess of profanity, make verifiably false statements or are otherwise nasty. Comments that contain links must be approved by admin.