Nevada officials suspend policy of diverting 80 percent of funds sent to inmates to pay victim restitution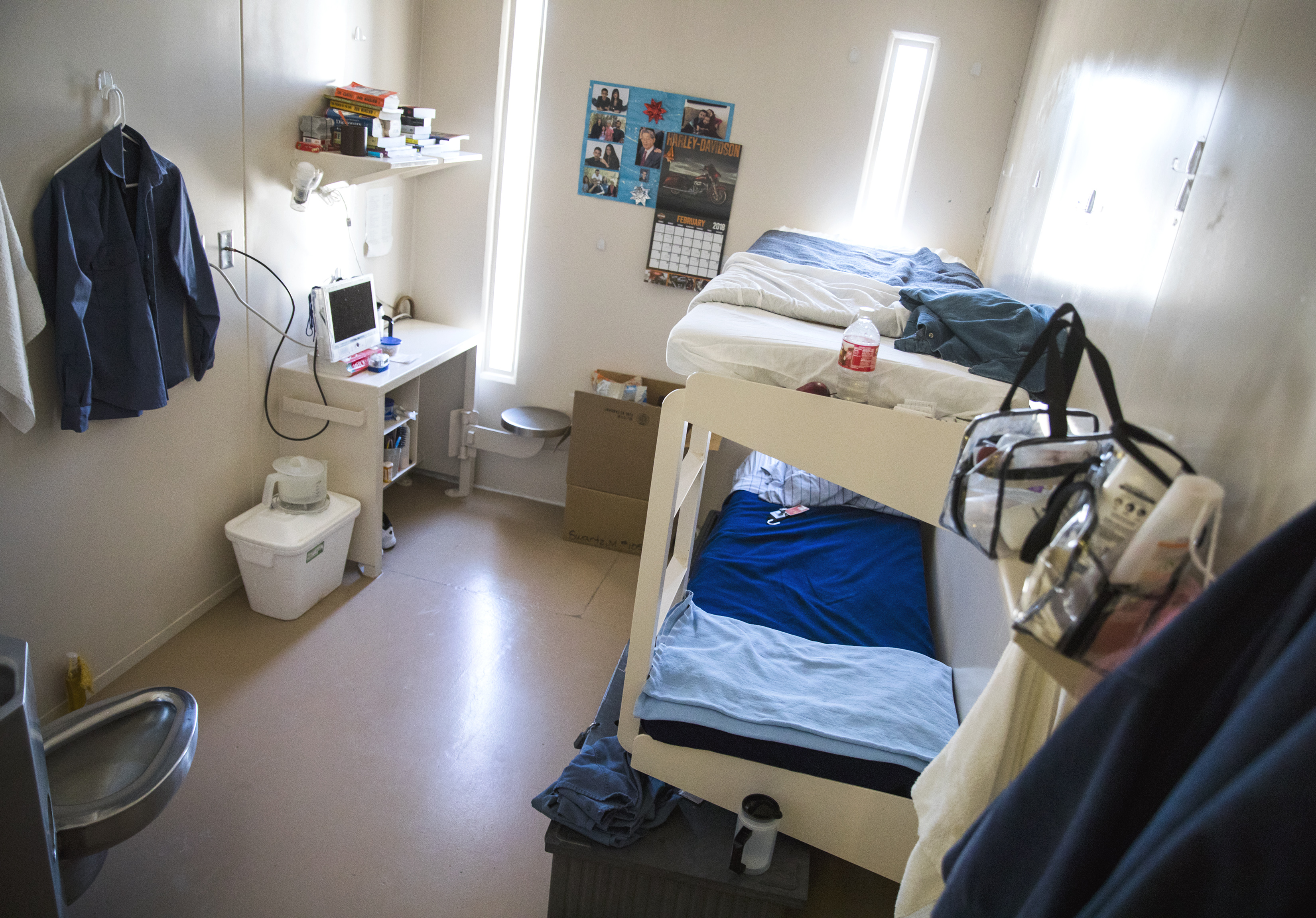 When Denise Bolaños sets her monthly household budget, she factors in rent for a blended family with six children, utilities, groceries and $120 to send to the inmate account of her husband, who is incarcerated in the Nevada Department of Corrections.
But she said that the stress of living paycheck to paycheck became five times worse in September, when she learned that prison administrators had started taking 80 percent of the money she sent and diverting it to pay restitution. Officials say they're redirecting the money away from inmates in response to Marsy's Law — a "crime victims' bill of rights" that Nevadans added to the Constitution by a statewide vote in 2018.
If Bolaños wanted to get the same amount of money to her husband now, she would need to send $600 to his account each month — something she can't afford without taking on another part-time job. She's upset she can't help supplement what she described as insufficient food in the prison or provide small indulgences, like money to buy an ice cream at the commissary, to show her husband she cares.
"Regardless of crime and culpability, my husband, like thousands of others, are humans before they are inmates, and as such, they're worthy of being loved and thought of and cared for," she testified last week to members of Nevada's Advisory Commission on the Administration of Justice. "The money we send to our loved ones is how we can convey those things, especially at times like this, where we are unable to see them."
Bolaños was among the scores of people with friends or family in Nevada's prisons who pleaded with policymakers in written and verbal public comment to reduce the level of garnishment stemming from Marsy's Law.
Their quest bore fruit on Thursday at a meeting of the Board of Prison Commissioners, when members including the governor, Attorney General Aaron Ford and Secretary of State Barbara Cegavske voted to immediately suspend the policy until it can be further evaluated. Gov. Steve Sisolak thanked Cegavske for offering to convene prison officials and others to come up with something "reasonable."
"I don't know exactly what Marsy's Law qualifies for. I don't know how much has been taken. And those are all important discussions to have a formal review of," he said.
Ford said he wanted to understand why the rate wasn't something else such as 50 percent or 60 percent.
"I, too, would like to understand what the rationale was for setting it at 80 percent," he said. "As I understand it, several other states have not gone that high."
Corrections officials indicated that the decision to implement the garnishment policy as a temporary regulation was done solely on the director's authority, and had come back to the Board of Prison Commissioners for formal approval. Advocates who had pushed for its repeal celebrated the suspension of the rule, at least for the time being.
"I just want to thank you, governor, for listening to us and taking the time to care about what the families feel and how this affected their loved ones in prison," a woman identified as Peggy Lee said in public comment. "We're just all very elated."
Nicholas Shepack, a policy fellow with the ACLU of Nevada who has been advocating for changes on the garnishment structure, said it's still unclear how the 80 percent level was set. Marsy's Law gives victims the right "to full and timely restitution" but does not speak to whether inmates should be paying that while behind bars, or how much.
Officials with the Nevada Department of Corrections didn't respond to an inquiry about the rationale for the rate on Wednesday, although they did say during the meeting of the Advisory Commission on Administration of Justice that only about 18 percent of inmates owe restitution.
Officials with Marsy's Law for Nevada, the group that supported the ballot measure, said they were not involved in the specifics of determining restitution payout practices.
"The Nevada Victims' Rights Amendment is clear when it states that victims are entitled to full and timely restitution and that payments are first applied toward amounts awarded to them by the court," said Lynda Tache, the group's leader. "However, how the law is implemented and how money is collected or paid is a matter for the Department of Corrections."
Shepack said he knows only of Oklahoma that garnishes up to 80 percent of the money sent to inmates. Georgia garnishes all of it, but the practice was not a result of Marsy's Law, which has been enacted in 10 other states.
Restitution amounts run the gamut, but are typically in the thousands of dollars and sometimes can be six figures, Shepack said. Upon release, the former inmate can work on a payment plan based on income; often, full restitution is never paid.
Before, Shepack said, garnishments on inmate accounts happened only for inmates who held prison jobs that paid them wages.
Some states with Marsy's Law have capped the level of garnishment, including California, which caps total deductions at 50 percent of money coming into an inmate's account. It's something that ACLU officials said they are exploring doing through statute although they are still seeking changes through the executive branch.
Those who provided public comment argued that restitution should be paid by the inmate upon their release and when they can get a job out in the community, not by family members who are often already struggling with the loss of their incarcerated relative's income. Knowing the inmate's money will be heavily garnished would discourage family members from depositing money in the inmate account, thereby reducing the amount that can be collected as restitution anyway.
Inmates said that the food they are provided by the prison is meager, and the toiletry rations don't include products such as deodorant or lotion, prompting them to turn to the commissary. One inmate named Terrell said the loss of income supplied by loved ones outside the prison would prevent him from continuing to take college courses.
Without additional funds, inmates would need to cut down on the number of phone calls they can make to family, and reduce the number of letters they can write because they can't buy stamps and stationery.
One inmate at a prison in Indian Springs said the inability to buy certain basic necessities or keep in touch with loved ones could interfere with the process of rehabilitation.
"Without being able to obtain and maintain these basic needs," the inmate wrote in a letter read during public comment, "that can and will cause any human being to become stressed, depressed, extremely desperate, impulsive, selfish and resort to extreme negative measures, as well as lose sight of his or her rehabilitation and moral compass."
Updated at 12:05 p.m. on Oct. 8, 2020 to reflect action from prison commissioner meeting.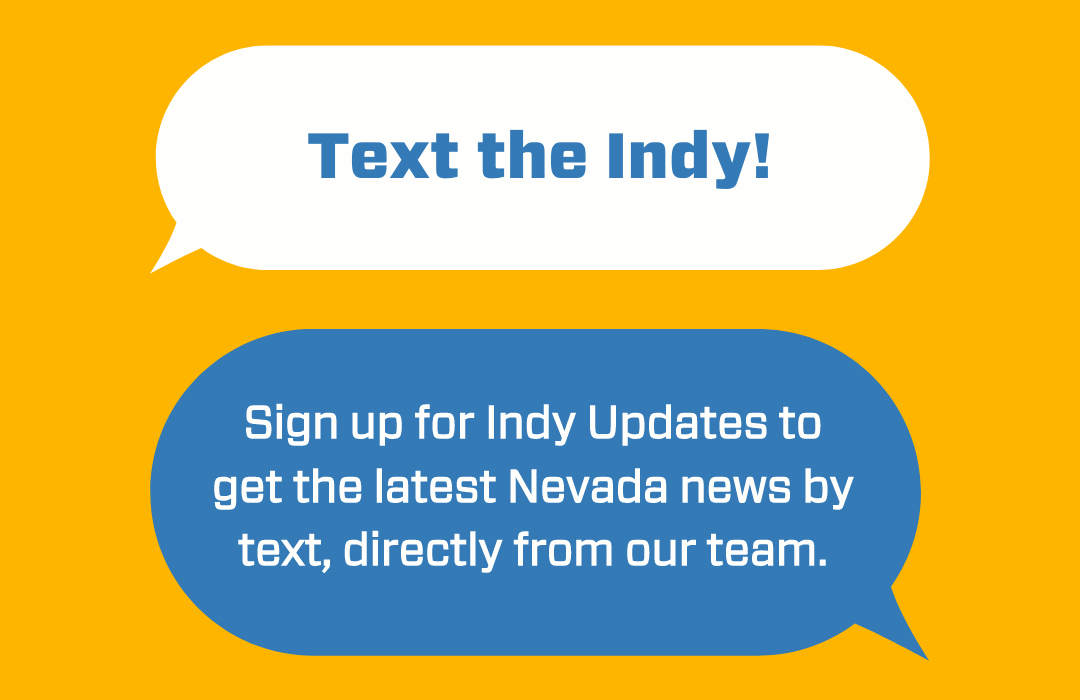 Featured Videos