Few applicants, no winners of conditional marijuana dispensary licenses allowing state to reveal their names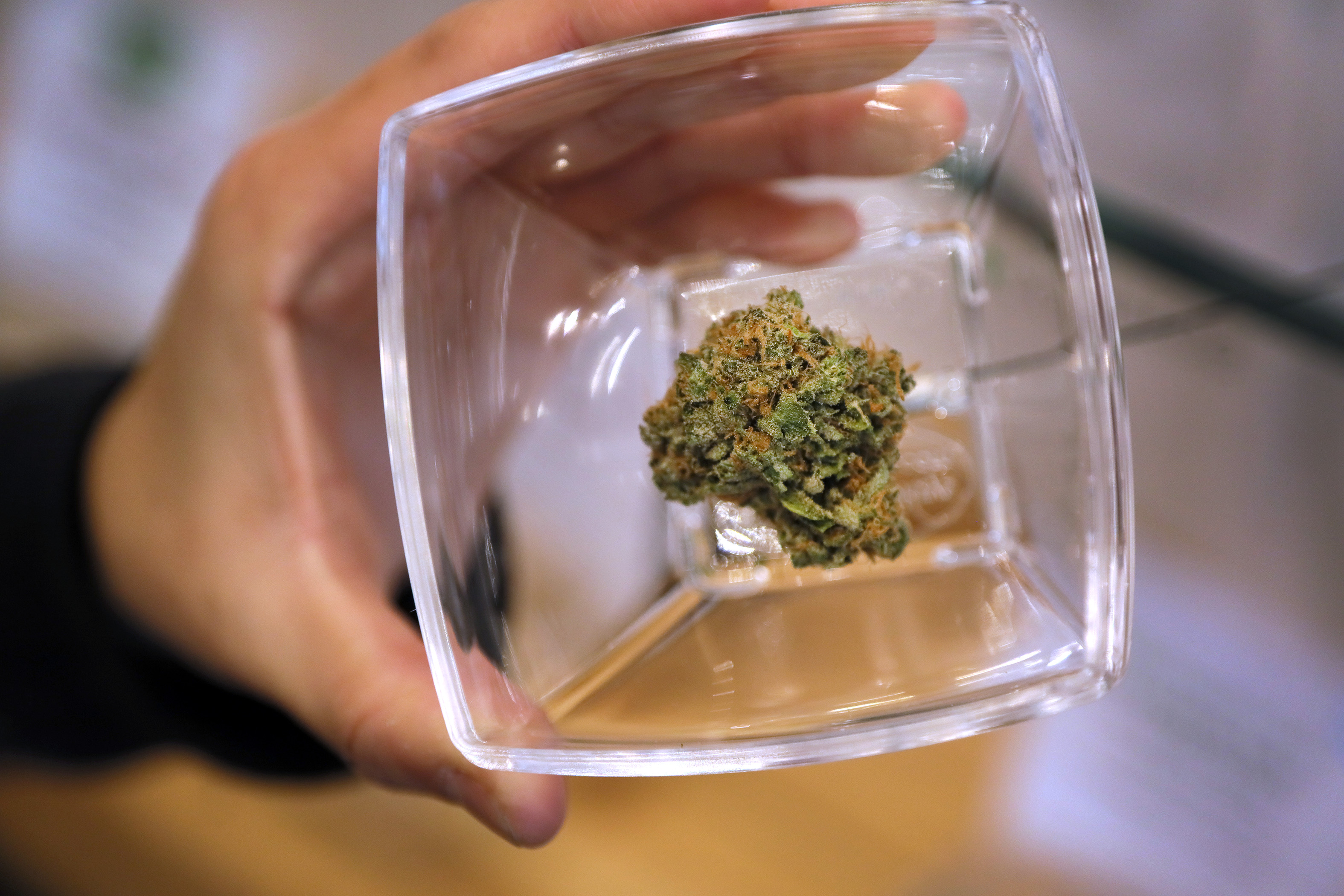 Almost a month after the Nevada Department of Taxation asked marijuana dispensary license applicants to voluntarily disclose their names, only 6 percent — and none of the license winners — have opted to do so.
The agency released a list of scores for 457 applications for marijuana dispensary licenses that were received this fall, including those from the 61 applications that won conditional licenses, but is not providing the names attached to the scores unless the dispensary consents. After the department solicited such permission in December, the businesspeople behind only 26 of the applications have granted consent.
While a list of winners can be partly pieced together through press releases issued by winners and by chatter within the industry, the lack of even basic information from the state about the issuance of conditional marijuana licenses troubles transparency advocates.
"The statute has been misinterpreted from the beginning," Barry Smith, former director of the Nevada Press Association, said in December. "It was intended to protect doctors and patients as a privacy issue when medical marijuana was introduced, and there's no good reason it continues as the state's policy today. In effect, it denies the public the opportunity to scrutinize the process and make sure it's being conducted fairly and openly."
As a reason for the secrecy, taxation officials cite a marijuana regulation that states "the Department will and any designee of the Department shall maintain the confidentiality of and shall not disclose the name or any other identifying information of any person who facilitates or delivers services pursuant to this chapter."
But the department said it did want to offer up more information, especially as it faces at least one lawsuit from a business that questioned how some applicants received licenses when they scored much lower than the plaintiff in a previous application period.
"We're definitely disappointed that we didn't receive more consents, particularly given the complaints by some entities about our transparency," department spokeswoman Stephanie Klapstein said on Wednesday. "We invited them to participate in helping us create that transparency, but, given how few provided consent, it would appear most don't want to."
Klapstein said the state awarded new conditional licenses to 17 different entities, including nine that do not yet have any dispensary license. She said a complete list would help underscore the point that while a few applicants received a relatively large number of licenses, many of those were not from the same jurisdiction.
Applicants who win a conditional license from the state must still win local approvals to open a dispensary.
Klapstein said any changes in regulations regarding transparency would probably happen after the legislative session. Asked whether he would support re-doing the application process or changing regulations to allow more transparency, Gov. Steve Sisolak issued a statement.
"Nevada's medical and recreational marijuana industry has been a boon to our statewide economy. That's why I am committed to making sure this industry continues to grow," he said in December. "The most recent issues are just one more example of the work that needs to be done. This is why I will take immediate steps toward creating a marijuana compliance board that ensures this industry is the gold standard it needs to be."
Marijuana Dispensary License Applicant Scores - Jan. 15, 2019 by Michelle Rindels on Scribd
Featured Videos
Comment Policy (updated 4/20/2021): Please keep your comments civil. We reserve the right to delete comments or ban users who engage in personal attacks, use an excess of profanity, make verifiably false statements or are otherwise nasty. Comments that contain links must be approved by admin.