Fiore started business with ex-councilman who resigned over wire fraud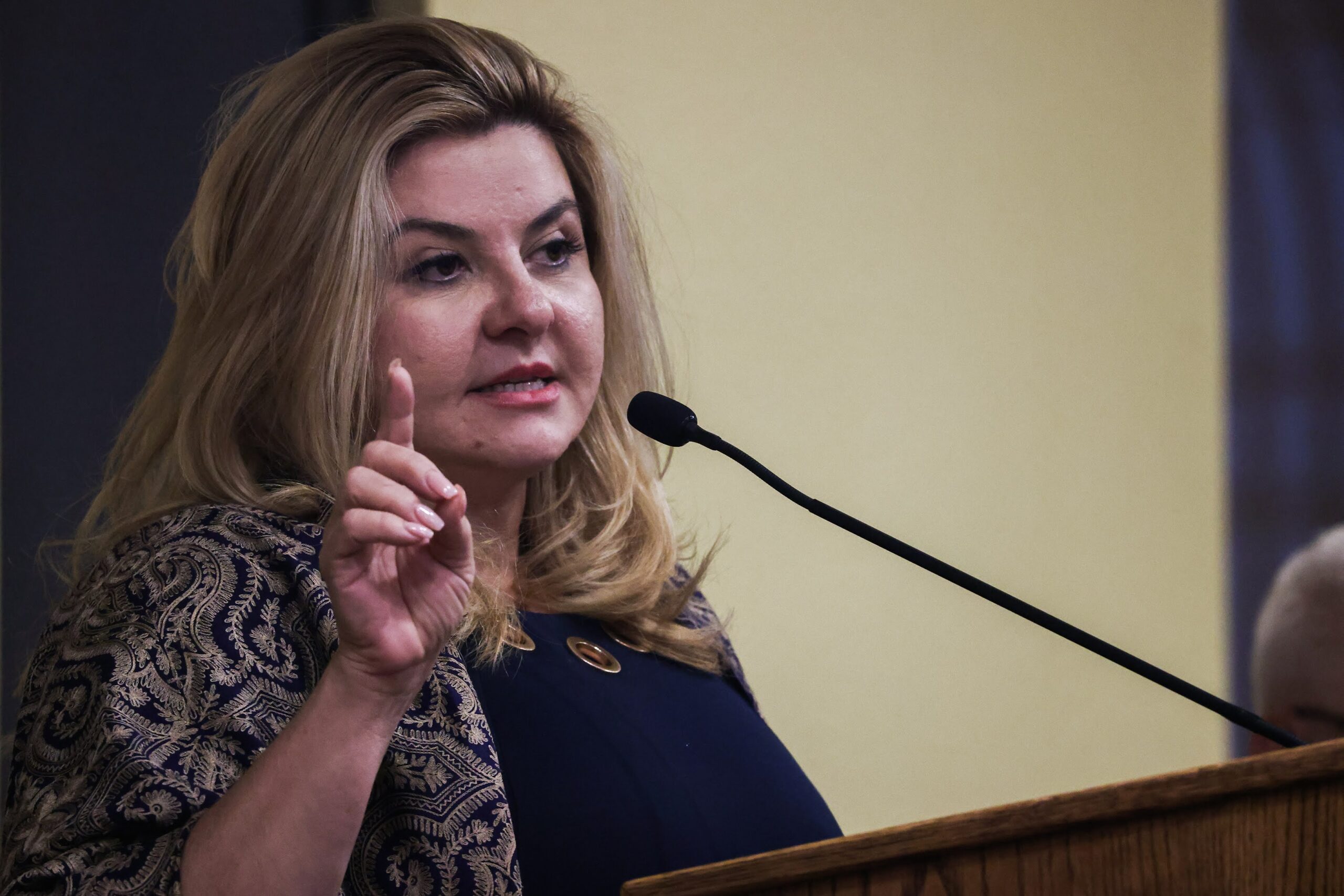 Las Vegas City Councilwoman Michele Fiore and former councilman-turned-lobbyist Ricki Barlow, who resigned from office and pleaded guilty to misusing campaign funds in 2018, quietly co-founded a business together two years ago.
According to filings with the secretary of state's office, Fiore — now the Republican nominee for state treasurer — and Barlow filed business registration paperwork in July 2020 to form "BLACK & WHITE JUSTICE FOR ALL, LLC." Fiore and Barlow were both listed as managers of the business, with its address matching the same address listed for Barlow's lobbying firm.
"BLACK & WHITE JUSTICE FOR ALL" did not have its business license renewed in 2021 (it's listed as revoked on the secretary of state's website), and Fiore did not list the entity on her annual financial disclosure statement, which is required under state law.
Barlow, first elected to the Las Vegas City Council in 2007, resigned his seat in 2018 amid an ongoing federal investigation into him fraudulently converting campaign funds for his own personal use during his 2015 re-election campaign. He admitted to steering $49,125 of his campaign cash for his personal use through the scheme, and pleaded guilty to one count of wire fraud. He was sentenced to one month in prison, three months in a halfway house and eight months of home confinement.
In 2019, the Las Vegas Review-Journal reported that Barlow had registered as a lobbyist with the city, just months after serving the prison sentence. He is still registered as a lobbyist — Barlow filed his annual lobbyist registration form with the city on Aug. 2.
Fiore announced Barlow's endorsement of her treasurer campaign on Aug. 22, with the councilwoman saying in a statement that "Barlow's public service left a lasting imprint on Las Vegas, and I am grateful for his endorsement." Barlow is a Democrat.
A spokesperson for Fiore's campaign did not respond to a request for comment.
Editor's Note: This story appears in Indy 2022, The Nevada Independent's newsletter dedicated to comprehensive coverage of the 2022 election. Sign up for the newsletter here.