Firebrand Fiore survives election loss, rebrands in Nye County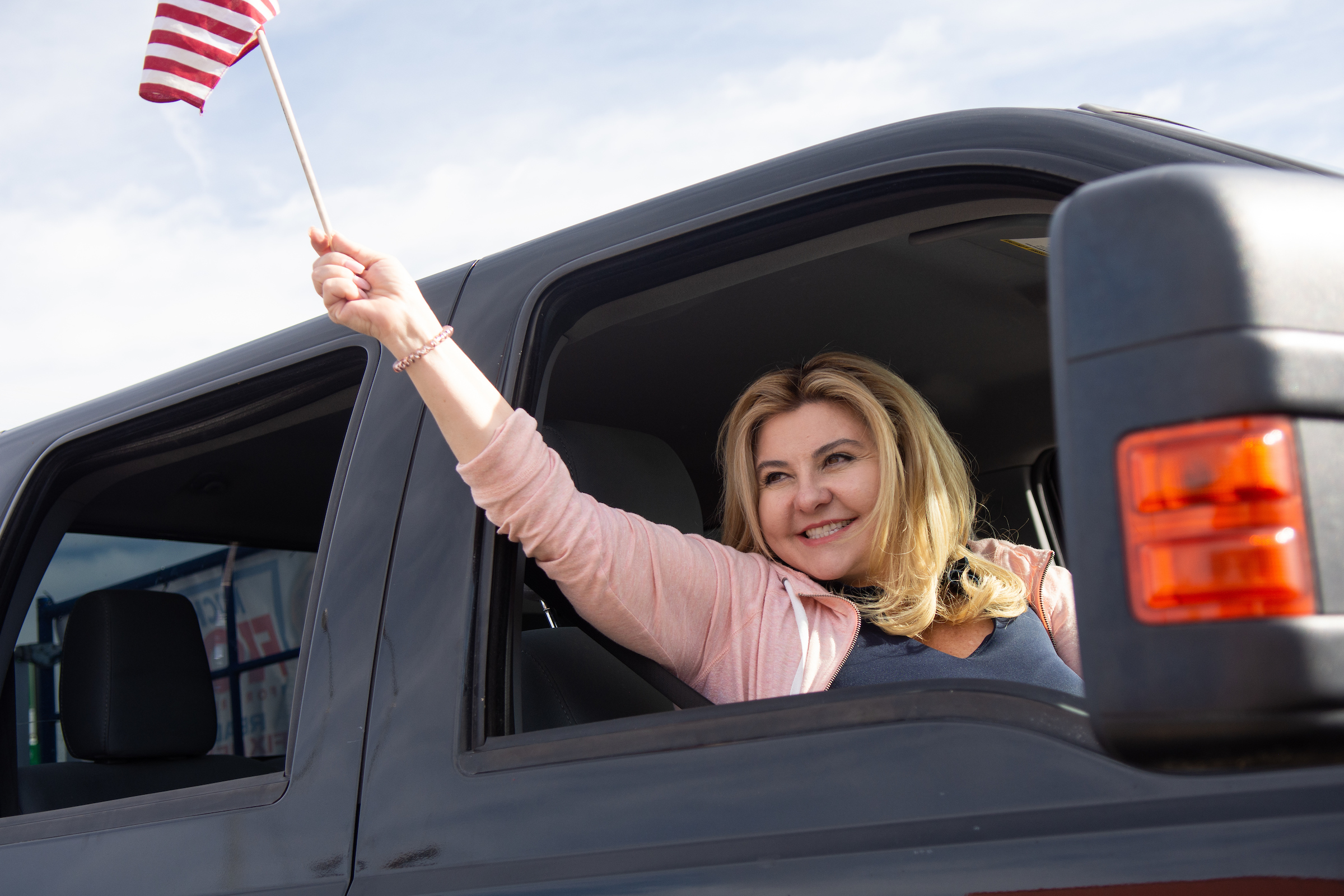 A political cat more feral than domesticated, Michele Fiore has landed on her feet again.
Weeks after losing a competitive race for state treasurer and departing the Las Vegas City Council under a cloud of last-minute deal making that has hundreds of her Ward 6 residents furious, the self-styled super-Trumper is now officially a Pahrump Justice of the Peace.
In a week that saw her pernicious pal, Nevada GOP Chairman Michael McDonald, exposed for mansplaining the Fifth Amendment 257 times in an attempt to evade the inquiries of the House Jan. 6 Committee's investigation of Trump's fake elector scandal, Fiore caused her own reminder that the state's Republicans have far to go before they should be taken seriously again.
After a Tuesday meeting that began in the morning and ended long after the cover of darkness, five Nye County Commissioners found a way to bypass judicial applicants with decades of experience in law enforcement and the justice system to vote unanimously for their girl Michele. For her part, Fiore noted the FBI search warrant served at her Las Vegas home in connection with a campaign finance investigation, as well as what sounds like a shoving match with former GOP ally Victoria Seaman, but was at her blustery best when she said starting and completing law school and increasing court efficiency are among her goals as JP.
It's not a chump-change position. Her predecessor, the late Kent Jasperson, made more than $105,000 in pay and benefits in his final term in office. That ought to keep the former councilwoman known for her brassy style and potty mouth in guns and ammo.
Also known for her embrace of patriot movement gun fetishism and her, ahem, high-caliber firearm calendar, Fiore also said she planned to turn her courtroom into something of a celebration of the Second Amendment. Against recommendations of others and just plain common sense, she said she favors allowing those who enter her courtroom to carry a gun. I'm not sure if she means to include defendants and their family members, but what could possibly go wrong?
As for actual law experience that didn't include a knock at the door by federal agents, she touted the more than 100 laws she sponsored during her two terms in the state Assembly as proof of her legal acumen. More than 100? I would have guessed a dozen at most.
Somewhere in the universe, the Nevada GOP's legendary legislative lion Bill Raggio is scratching his head in utter bewilderment. Let's just say that Fiore appears to possess the gift of hyperbole.
The real question is how Fiore managed to finish her city council tenure on Dec. 7 and still become a Nye County resident, as she testified Tuesday, on Nov. 15. Her last council meeting was Nov. 16.
Not that anyone appears interested, but Fiore's cheap sleight-of-hand violated the Las Vegas City Charter, Section 2.020 of which states that a mayor or member of the council "automatically forfeits the remainder of his or her term of office" if they stop residing in the city or their ward.
Others might shrug that off, but I suspect incensed Ward 6 residents who had a Green Valley Grocery complete with gas station and car wash approved by a 4-3 vote against their vigorous protests won't be among them. That development was one of three that Fiore insisted on promoting despite citizen pushback and the fact newly elected members of the council were waiting in the wings just weeks from being sworn in.
Linda Burks and her family have resided in the Providence development since 2015 and have cherished their neighborhood's peaceful distance from downtown's hectic pace. "It's just a really community-oriented place, where you see so many people walking," she says. "It feels very homey."
She's one of hundreds to sign a petition challenging the decision to put the gas station so close to homes and describes Fiore's efforts as "actually, pretty disgusting."
Ten-year area resident Michelle McGee has even harsher words for the process. Her home backs up to the proposed project.
"It was totally inappropriate how they handled the entire situation," she says, noting that she's watched that vacant lot for years.
Steve Acciarito has lived across the street from the proposed site for about two years and believed the vacant real estate was reserved for a public use such as a fire station or library. He says he was never informed that it was zoned for commercial use and is concerned for the impacts of the gas station on the neighborhood and the environment.
"We moved here for the beautiful, quiet, peaceful and serene quality of life," he says. "I can't start a catering company out of my home because I'm not zoned for it, but Green Valley has the right to do this."
Residents are wondering aloud whether Fiore's vote should have even been counted considering her admitted change of residence. City officials might wonder the same thing.
Now that she's a Nye County resident, perhaps violating the Las Vegas City Charter is moot. What's germane, however, is when she packed up and moved from Las Vegas to, from all appearances, a residence owned by former Nye County legislator Ed Goedart.
The extended deadline – moved just for her? – to apply for the position was 5 p.m. Dec. 8, and residency in the county was one requirement. By her statement to Nye officials, she departed her Las Vegas home on Red Pine Court and became a Pahrump resident in mid-November.
Not that the Nye commission displayed much interest in judicial neophyte Fiore's sudden fascination with the JP's job. With Commissioners Donna Cox and Leo Blundo heralding her presence, the unanimous vote left Fiore positively purring.
John L. Smith is an author and longtime columnist. He was born in Henderson and his family's Nevada roots go back to 1881. His stories have appeared in Time, Readers Digest, The Daily Beast, Reuters, Ruralite and Desert Companion, among others. He also offers weekly commentary on Nevada Public Radio station KNPR.
The Nevada Independent is raising $200,000 by Dec. 31 to support coverage of the 2024 election.
Tax-deductible donations from readers like you fund this critical work.
If you give today,your donation will be matched dollar-for-dollar.
Give + Get Matched
Featured Videos