For Phil Ruffin, timing is everything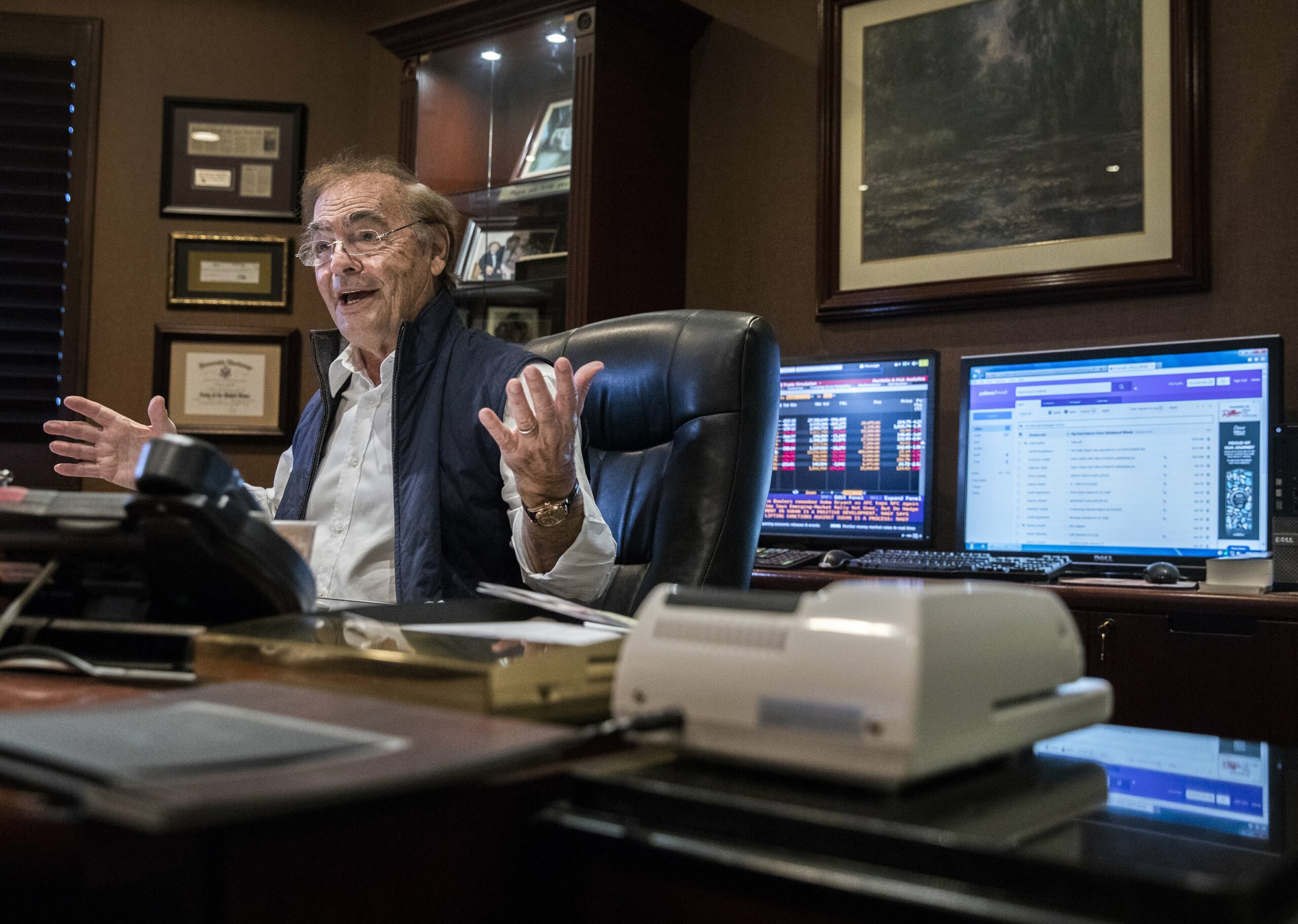 Over the past few years, Treasure Island owner Phil Ruffin made overtures to MGM Resorts International about acquiring Circus Circus Las Vegas. Each time he was rebuffed.
"I could never bid enough," Ruffin recalled. "$500 million, $550 million. They weren't really interested."
Ruffin, 84, has learned to be patient. He has used that and his keen sense of timing to an advantage in his Las Vegas gaming career.
That began in 1997 when the business entrepreneur from Kansas, who ranks 319th on the Forbes 400 with a net worth of $3 billion, bought the Frontier Hotel Casino for $165 million. He sold the now-demolished Strip property 10 years later for $1.2 billion.
His sense of timing came into play again in October. An investment house told Ruffin MGM was looking to sell Circus Circus as part of a corporate-wide effort to strengthen the casino giant's balance sheet.
Ruffin, who acquired Treasure Island from MGM in 2009 for $755 million, moved quickly. His $825 million offer was accepted in a handshake deal with MGM Chairman and CEO Jim Murren.
He sheepishly admitted last week that he might have overpaid for the aging hotel-casino. The transaction included $662.5 million in cash and $162.5 million in notes due in 2024.
"It was kind of a pre-emptive bid and it was probably more than everyone else," Ruffin said in an interview at his Treasure Island office. "They had some other offers, but (the buyers) couldn't have been licensed for more than a year," adding that MGM wanted the money quickly. "I've been licensed since 1997. We had that going for us."
Gaming regulators approved the deal in December and the sale closed two months after it was announced.
The purchase included the 25-acre resort site and surrounding land parcels, including 33 acres at the corner of Sahara Boulevard and the Strip used as a festival space. In total, Ruffin now owns 102 acres – a majority of which is undeveloped – on the Strip's north end.
His purchase comes at a time when the Strip's north end is the focus of more than $8 billion in expansion and development.
"It's the last piece of land. I could see the north end getting better and better," Ruffin said.
Sahara owner Alex Meruelo has spent more than $100 million to renovate his resort. A $1.2 billion expansion of the Las Vegas Convention Center – directly across from Circus Circus – opens in 2021. The $4.3 billion Resorts World Las Vegas, which is just south of Ruffin's property, will open later that year.
New York developer Steven Witkoff is spending approximately $2 billion to convert the shuttered Fontainebleau into the Drew Las Vegas, which he plans to open by December 2022.
"Mr. Ruffin will be able to set the first mark on the north end of the Strip that will see significant transformation in the coming years," said Brendan Bussmann, a partner with Las Vegas-based Global Market Advisors. "The site is well positioned for growth as well as benefiting from other developments, including the convention center expansion."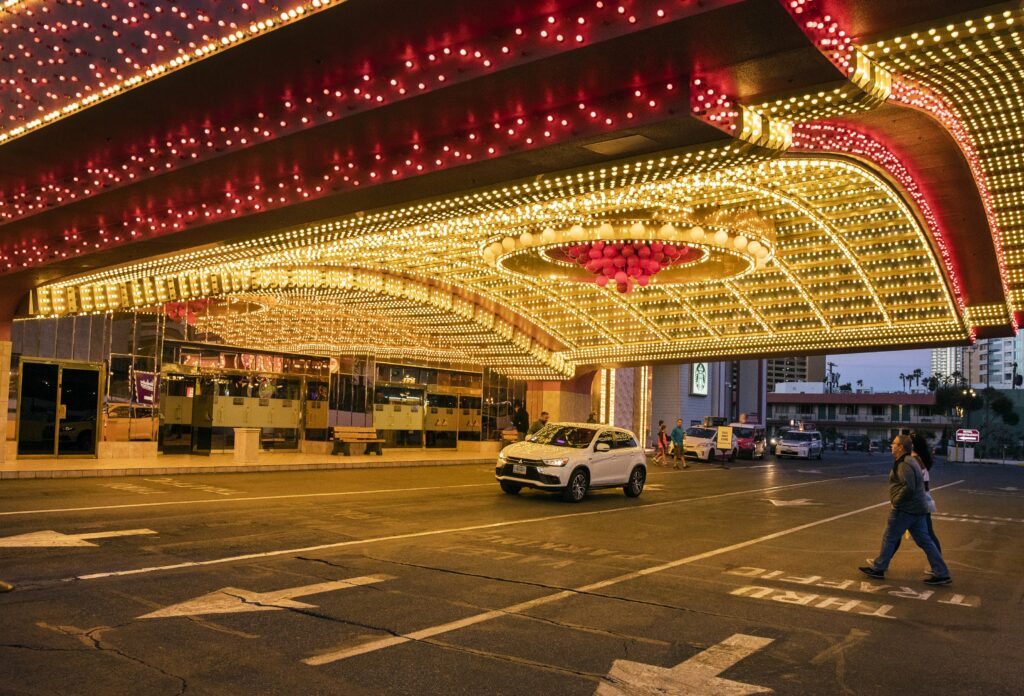 Ruffin's business empire
Circus Circus added to Ruffin's real estate holdings, which include strip malls, office parks, and hotels, adding up to roughly 4 million square feet of properties.
"The ability to bring new life to a long-term fixture on the Strip with an old-school Vegas perspective could only get pulled off by few people," Bussmann said of Ruffin.
Ruffin is best known nationally as President Donald Trump's business partner in the non-gaming Trump International in Las Vegas, which has hotel rooms and condominiums. The future president visited Las Vegas a decade ago for all the tower's construction milestones and Ruffin even appeared on an episode of "The Apprentice." A second tower was planned, but the idea was scrapped during the recession.
Ruffin already owned a casino in the Bahamas when the Frontier caught his attention in 1997. The Elardi family, which owned the Strip property, were entangled in a lengthy labor dispute with Culinary Workers Local 226 and three other unions.
The strike, which at six years and four months was the longest workers walkout in U.S. history, ended when Ruffin took control of the casino. He renovated the property that was once part of the Howard Hughes casino empire and the former showroom home of entertainers Siegfried and Roy. He brought back the New Frontier name.
When he sold the casino and its 36 acres to an Israeli development group in 2007 prior to the recession, the transaction was considered the most expensive land deal in Strip history at $33.3 million per acre. The site, now owned by Wynn Resorts, sits empty after two failed attempts to develop the location by two different groups.
Ruffin said the current cost to develop from the ground up is one reason he wanted to acquire an existing resort.
"Have you seen the cost of new construction? It's off the charts," Ruffin said. "On that land, it would cost $2 million a room. That's $2 billion. It doesn't pencil out."
His return to the gaming industry happened two years after selling the Frontier.
MGM Resorts, strapped for cash toward the end of the recession as it was attempting to complete the $9 billion CityCenter development, inked a deal with Ruffin, who agreed to pay $775 million for Treasure Island. The company discounted the original agreement by $20 million because Ruffin upped the cash payment by $100 million to $600 million.
Ruffin speaks in glowing terms of Murren, whom he called "a very smart man" and "good operator." Murren has similar praise for Ruffin. He respects him as both a partner and negotiator.
"These are obviously major, complex transactions, but the fact that Phil and I can sit down, shake hands on terms and leave knowing it's smooth sailing from there is a testament to the mutual trust and respect between us," Murren said in an email provided by MGM Resorts. "A handshake means everything to Phil, just like it did to guys like (MGM founder) Kirk Kerkorian. I feel the same way."
Over the last 13 years Ruffin has made numerous improvements to the resort, which was built by Steve Wynn and since renamed TI. The free live pirate show at the resort's entrance ended in 2013 in favor of restaurants and retail. He has since remodeled the hotel rooms and added other restaurants, including a sports bar.
In December 2018, Ruffin acquired the slot machine-only Casino Miami, which is located less than 20 minutes from downtown Miami and near the city's international airport. The facility is attached to a jai-alai fronton and has 21 acres for development.
Again, the transaction was good timing. The deal closed before Florida's Amendment 3 became law in January 2019. The initiative curtails new casino or gaming expansion without approval from voters. William Hill U.S. added a pari-mutuel wagering facility to Casino Miami and Ruffin said he would add a hotel if the state were to reduce its gaming tax of 35 percent, which is more than five times the rate he pays on casino revenue in Nevada.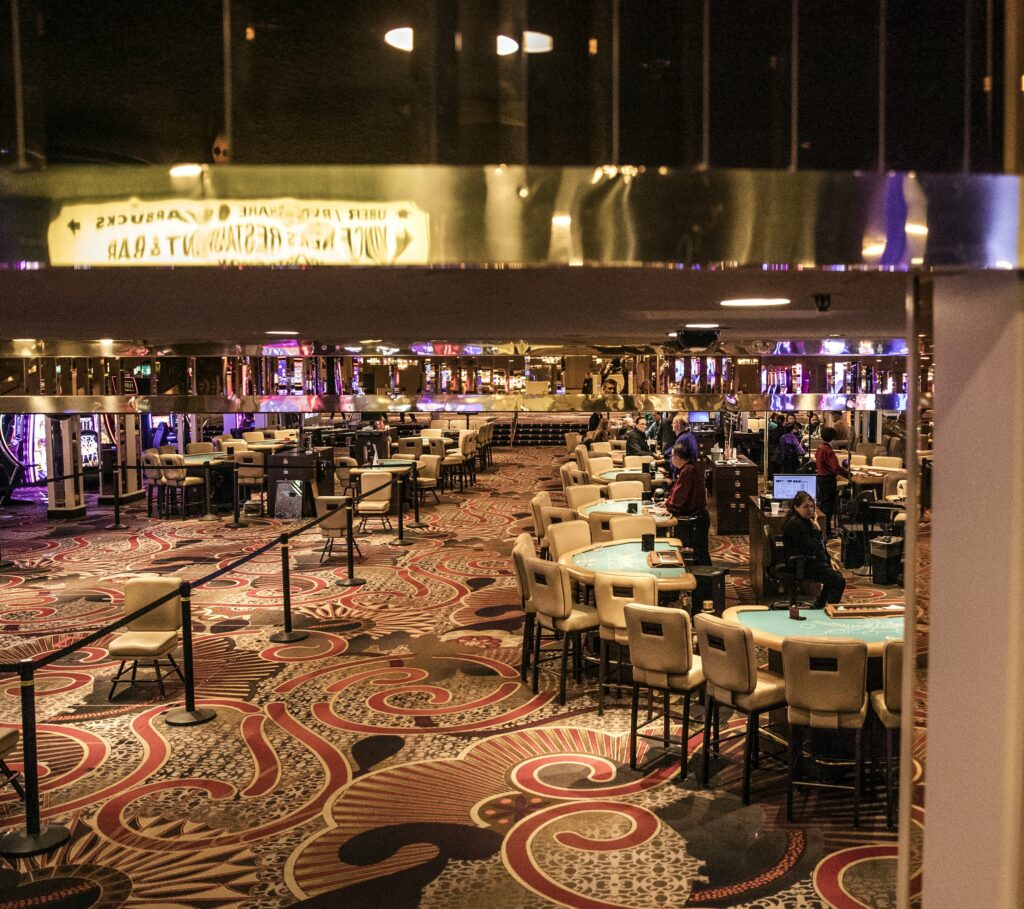 Plans for Circus Circus
The acquisition of Circus Circus doubled the number of rooms Ruffin controls on the Strip – 2,884 at TI and 3,764 at Circus Circus – and employees – 2,500 at TI and 2,200 at Circus Circus. It allows him to consolidate back-of-the house services, such as running payroll and other areas out of TI for both properties.
Ruffin values the long-term potential in Circus Circus, which was built in 1968 by Jay Sarno and taken over by William Bennett and William Pennington in 1974. The pair turned the property into a family destination, marketing its second-floor carnival arcade and live circus acts above the gaming tables to a wide audience.
MGM acquired the casino as part of its $7.9 billion merger with Mandalay Resort Group in 2005, but it was never a focus for the company. Circus Circus wasn't included in either MGM's paid parking effort on the Strip nor the company's players rewards program.
But the resort still contributed to the bottom line. In the first nine months of 2019, Circus Circus reported $196.5 million in revenues, up nearly 2.4 percent from 2018. But it was the smallest provider to the company's overall Strip casino total of $4.4 billion.
Ruffin told the Gaming Control Board in December he anticipates doing $50 million a year in cash flow at Circus Circus.
"It's all family business and the volume is great," Ruffin said. "We're slow in January and February when the kids are in school. It starts to pick up in March and by summer-time, we blow the doors off."
Ruffin has a list of plans to improve the resort's prospects. The sportsbook was turned over to William Hill U.S., and a stadium-style gaming area that has been successful at Treasure Island will be added. He made a public commitment in December to keep THE Steak House, considered by restaurant critics as one of the best dining locations on the Strip.
He plans to renovate the attached Slots-A-Fun casino. He said the small location used to produce $1 million a month in gaming revenue.
"There wasn't enough foot traffic before to justify (a renovation) and we want to get it there again," Ruffin said. "The convention (center) will enhance the area and will bring a tremendous amount of foot traffic. We're going to see a lot more volume."
Circus Circus' Adventuredome indoor theme park will be given its first renovation in years. "We're putting in some stuff that should increase traffic," he said.
Ruffin plans to close the recreation vehicle park and convert 10 acres into a resort-style pool and beach area. Also, he won't have to build a theater, as he announced in December for a planned Cirque du Soleil production.
The show will be located in a 1,000-room theater on the property's second floor that had been boarded up since 1979. The space, which Ruffin didn't know about when he bought the resort, will be renovated and modernized.
"We didn't know about it. We just found it," Ruffin said. Las Vegas architectural firm Bergman Walls & Associates is handling the designs for the theater and the pool area.
The resort's hotel rooms will be refurbished, but Ruffin said he's not going to make a large investment. The Circus Circus guest is a value customer who demands a lower nightly room rate, he said. A check of various hotel booking sites found an average price of between $19 and $60 a night at the property, depending on mid-week, weekend, or holiday.
"We can redo all those rooms to Wynn quality, but you're not get a dime more and you'll chase off all your customers," Ruffin said. "Circus Circus is a different demographic than TI. There is always a demand for a lower (nightly room price) on the Strip."
He also sees value in the one-time festival grounds. The site will be leased to groups, but the tenants are responsible for labor and the costs to put on an event. He said Amazon is paying $50,000 a day to use the site for a multiple day event in December.
Bussmann said Ruffin's plans will "make an instant impact on the current and future customer to Circus Circus that has largely been stagnant for the last few years."
Trump friendship
Ruffin remains a friend and supporter of Trump. When Trump came to Las Vegas in June 2018 to campaign for Republican candidates, Ruffin and his family received a behind-the-scenes tour of Air Force One, the highly classified Boeing 747 used by the president.
He was photographed by journalists as he disembarked from Air Force One along with his wife, Oleksandra, and their two children. Trump was Ruffin's best man at their wedding in 2008.
Ruffin said he spent New Year's Eve at Mar-a-Largo in Florida with the president, where the impeachment process was on everyone's mind.
"He's going through hell. He said he can take it, but it's hard for his family," Ruffin said. "He'll be cleared of all this, and he's going to win in a landslide. I think (the Democrats) swallowed a poison pill with this thing. They are off-base. If he just wins the House back, just imagine what he can do."
Howard Stutz is a freelance gaming reporter for The Nevada Independent and the executive editor of CDC Gaming Reports. He has been a Nevada journalist for 30 years. He can be reached at [email protected]. On Twitter: @howardstutz

The Nevada Independent is raising $200,000 by Dec. 31 to support coverage of the 2024 election.
Tax-deductible donations from readers like you fund this critical work.
If you give today,your donation will be matched dollar-for-dollar.
Give + Get Matched
Featured Videos