Former foster children enrolled in college share their challenges with NSHE officials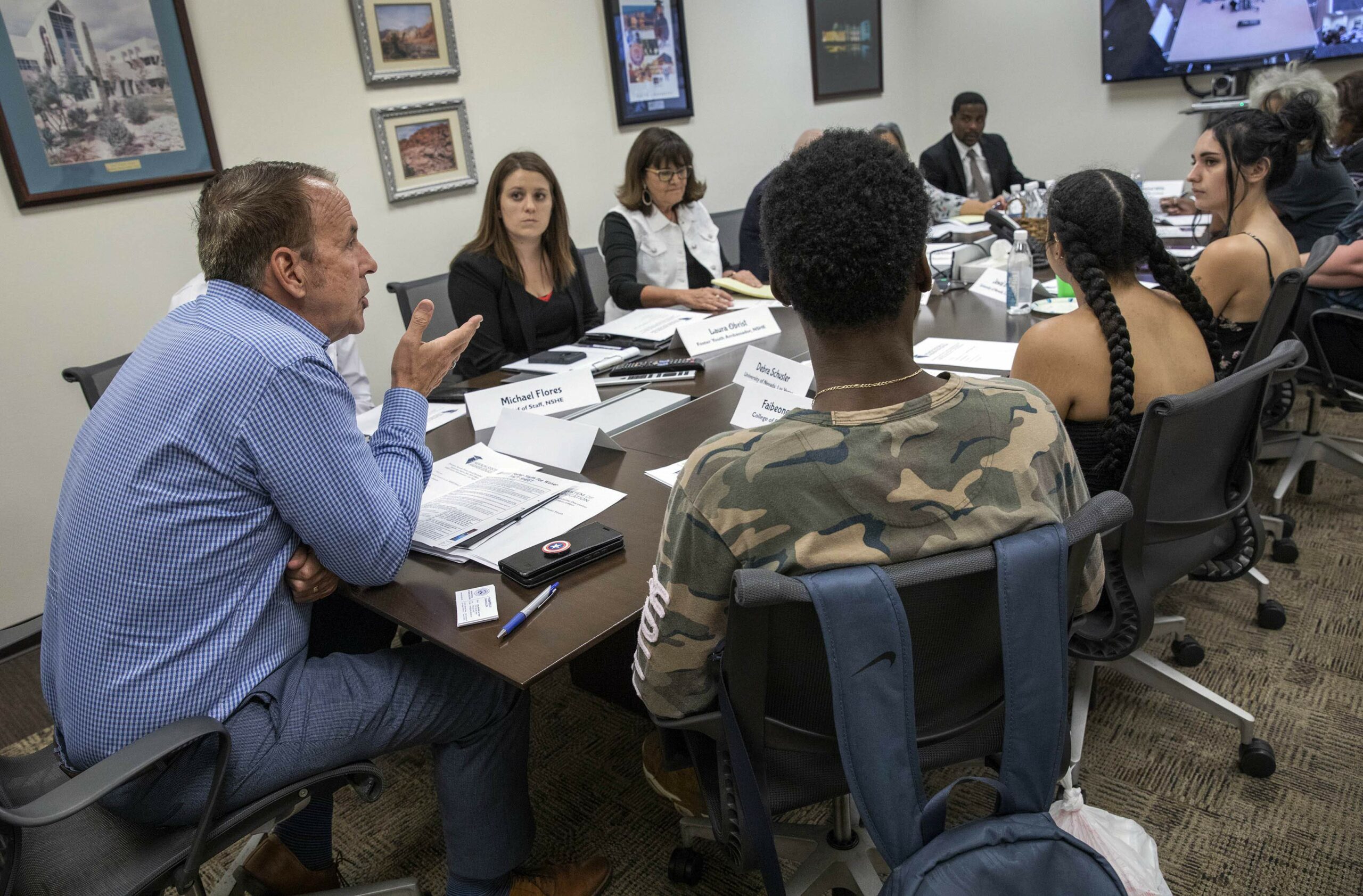 Living in a U-Haul her junior year of high school, Jewal Beats never even considered college.
She was too busy helping take care of a younger sister and navigating homelessness — a circumstance she had dealt with on and off throughout childhood. Her parents struggled with addiction issues, which created a ripple effect that Beats didn't fully understand until years later.
"I was blind to it because they hid it so well," she said. "But over time, I realized they were on drugs and all this stuff."
A Child Protective Services call led to Beats moving in with her ex-boyfriend's family, who became her foster parents. The more stable environment changed Beats' education trajectory because her case worker shared information about a new program that waives college tuition for foster children.
Suddenly, Beats — the girl who grew up independent but wanted to make her parents happy with good grades — saw a path beyond a high school diploma. She calls it her "blessing," or the upside of the emotionally complicated reality of being in foster care. Now 19 and a fine arts major at UNLV, Beats joined a handful of other foster youth last week at a roundtable discussion with the Nevada System of Higher Education's chancellor, Thom Reilly. 
They were there to provide feedback about the program that's less than a year old.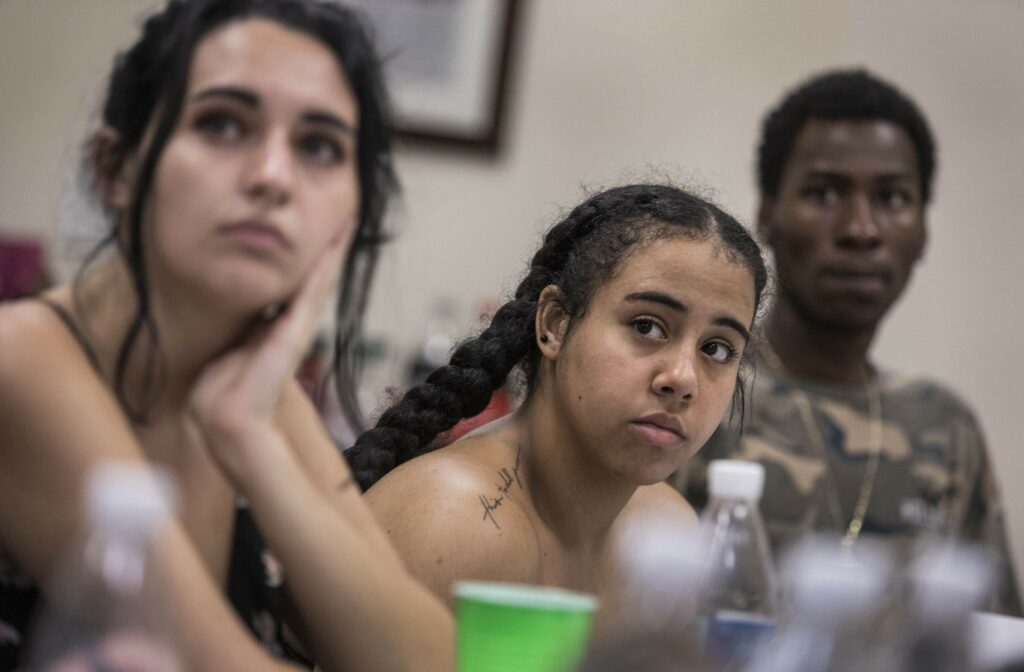 Last September, the Board of Regents unanimously passed the Nevada Foster Care Fee Waiver initiative, becoming the 29th state to provide a higher education pathway for foster care children who have aged out of the system and might be struggling with where to live, let alone how to pay for college. The program launched in January at all NSHE institutions.
Reilly said he wanted to meet with students in the program's inaugural cohort to gauge how the system could do a better job identifying them, encouraging them to give higher education a shot and then supporting them while they're enrolled in a college or university.
"We always talk about, the tuition is important and having that waiver, but the reason so many of these kids don't ever go onto higher education — or once they get here, they don't graduate — is because life gets in the way," he said.
National research indicates that about 20 percent of foster children who graduate from high school go onto higher education, but of those students, only 2 percent to 9 percent wind up completing a bachelor's degree.
Reilly got right to the point during the roundtable discussion. "What are the support systems that we need in our system to ensure that when you come, you stay?" he asked.
The students, however, jumped back to what needs to happen before they step on campus. The foster youth said NSHE needs to raise more awareness about the waiver program while children and teens are still in middle and high school — giving students like themselves an aspiration and sense of hope. Foster care case workers and school guidance counselors, they said, should be sharing the information with all foster children.
"Start talking to them early and get them excited for college," said Debra Schuster, 19, who's majoring in social work at UNLV.
They also suggested making it easier to find tutors and mentors who understand their unique challenges. Many foster youth attending college are scrambling to work enough hours to pay for food, rent and transportation on top of attending class and studying. Diamond Wills, for instance, has a 3-year-old daughter, too.
"I'm constantly afraid of struggling to keep my head above water while frantically take care of my child," she told Reilly.
It's unclear how many foster youth have taken advantage of the waiver program. The system is still collecting that information from enrollment offices across the state, although NSHE originally projected about 50 students would participate in the first year. Foster children as young as 14 years old can participate as well as foster youth who have aged out of the system until they turn 26.
A $200,000 grant from the Walter S. Johnson Foundation is helping NSHE pay for implementing the program, system officials said. A portion of that grant funded a foster youth ambassador position, who coordinates with the various agencies and institutions and serves as a point of contact for the students.
Reilly plans to host another foster youth roundtable in Northern Nevada and share feedback with the Board of Regents in December. The chancellor said it's important the state provides "some pathway to the middle class" for foster children. During the roundtable, he found several allies — the foster youth already participating in the program offered to help spread the word and serve as student ambassadors.
Beats, only one week into her college career, said she's enjoying her classes and making friends. Outside of attending UNLV full time, she's working at a retail store and living in transitional housing for girls in similar circumstances.
Her mantra heading into this new life chapter speaks to her determination: "Find people that would support me. Keep trucking along as best as I can. Keep myself together and figure stuff out along the way."
The Nevada Independent is raising $200,000 by Dec. 31 to support coverage of the 2024 election.
Tax-deductible donations from readers like you fund this critical work.
If you give today,your donation will be matched dollar-for-dollar.
Give + Get Matched
Featured Videos