Free speech or interference? In rare move, Lithium Americas sues Thacker Pass protesters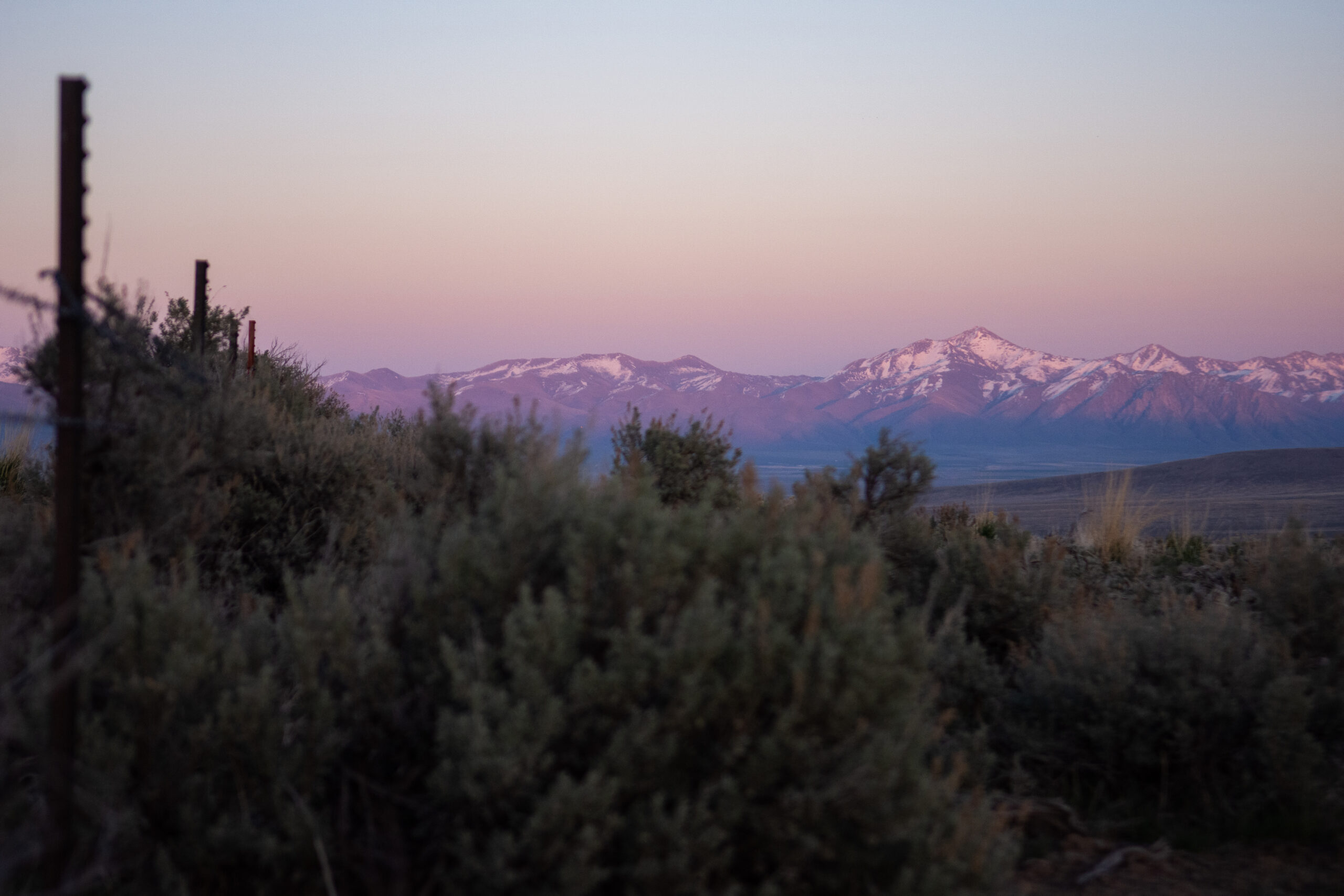 Good morning, and welcome to the Indy Environment newsletter. I'm Amy Alonzo, the new environment reporter for The Indy.
It's a hot one this week, and temperatures will heat up even more this weekend with temperatures across the state reaching triple digits. I suggest finding somewhere shady and cool to kick back and read this newsletter and catch up on the latest reporting by The Indy.
As always, we want to hear from readers. Let us know what you're seeing on the ground and how policies are affecting you. Email tips to me at [email protected].
To get this newsletter in your inbox, subscribe here.
---
After getting hammered with lawsuits aimed at halting development of a lithium mine at Northern Nevada's Thacker Pass, a Canadian-based mining company has turned the tables and is suing the mine's protesters.
Lithium Americas filed a suit in Humboldt County's district court alleging the company's work is being hampered by the protesters. According to the lawsuit, protesters have blocked roads, climbed on, vandalized and stolen work equipment, and engaged in other activities disruptive to construction. In the suit, Lithium Americas charges seven of the protesters with acts including civil conspiracy, trespassing and tortious interference. The suit seeks not only restraining orders against the protesters, but financial compensation from them.
"They are guilty of oppression, fraud, and malice," the suit claims.
The protesters and an attorney representing them counter that the lawsuit is similar to a strategic lawsuit against public participation (SLAPP), aimed at intimidating and silencing their free speech.
"The overall effect is to make an example of the protesters. What they were engaged in was expressive conduct and speech," said Terry Lodge, an attorney working with Protect Thacker Pass, a group dedicated to stopping construction of the mine.
The difference of opinions will be decided in court, but a company suing protesters is abnormal, according to experts such as Simon Jowitt, former UNLV professor of economic geology who now heads UNR's Center for Research in Economic Geology.
"It's usually the other way around. It's usually the protesters suing the companies," he said. "I'm not aware of many other cases like this."
You can protest – on publicly accessible land
In April, roughly two dozen protesters, including environmentalists and tribal members and elders from multiple states, began what they deemed "nonviolent prayer" protests at the mine site north of Winnemucca. Once operational, the mine is expected to produce for more than four decades and generate 60,000 metric tons per year of battery-grade lithium carbonate.
Social media posts by Protect Thacker Pass show protesters climbing on construction equipment and blocking vehicles from driving onto the site by standing in roadways with large banners. One protester appears to charge a piece of heavy machinery while it is being operated.
The area has been an active mine site since the Bureau of Land Management issued a record of decision in 2021 for the project, although Lithium Americas did not initiate construction until March of this year, when crews started installing a water pipeline, roads and a pond.
"Mining claims in and of themselves do not preclude access," said Mike Visher, director of the Nevada Division of Minerals. "Restriction to the area is based on construction and industrial activities for safety purposes. Typically, you're going to restrict access so nobody gets hurt during your activities."
Lithium Americas was forced to call the Humboldt County Sheriff's Office when protesters got "dangerously close" to construction equipment, Vice President of Government Affairs and Community Relations Tim Crowley said in an email. The sheriff's office warned protesters they were trespassing and would be arrested if they didn't leave. One protester, from Southern California, was ultimately arrested.
Thacker Pass is Lithium Americas' first project in the United States. Crowley said he is unaware if the company has had problems with protesters in other countries.
But, Crowley reiterated, the company was not trying to silence protesters — it was trying to conduct its business in a safe manner on land that the BLM had permitted the company to use.
"They're welcome to protest and pray and do whatever they want. They just have to do it on open public land," he said.
The paved road bisecting Thacker Pass is a delineation marker – land to the north of the road is the mine site, land on the south side remains publicly accessible land.
"It's not like there's not ample space for people to pray and protest. They can protest all they want," Crowley added.
Lodge disagreed, saying in a press release that those arrested and named in the lawsuit are "being unjustly targeted with sweeping charges that have little relationship to the truth."
Rare, but not unprecedented
The lawsuit is unusual. But it's not unprecedented.
Just a few years ago in Florida, Maggy Hurchalla, sister of former U.S. Attorney General Janet Reno, a former county commissioner and a longtime conservationist, was ordered to pay $4.4 million in damages.
Hurchalla was sued in 2013 by Lake Point Restoration, a Florida mining company, for contract interference after she sent emails to county commissioners urging them to back out of a deal with the company. Hurchalla feared the limestone mining operation would destroy wetlands.
County staff found Lake Point violated certain codes and issued them violation notices. The company responded by suing the county, and, separately, Hurchalla. The county settled with Lake Point outside of court; Hurchalla refused.
Hurchalla claimed she was exercising her First Amendment rights, The New York Times reported, while the company countered that she had cost Lake Point money by providing false information to commissioners.
The multimillion-dollar verdict against her was handed down in 2018. In 2019, an appeals court affirmed the verdict, and in 2021, the U.S. Supreme Court denied her request for an appeal.
First Amendment concerns
Protect Thacker Pass has railed against the suit directed at its protesters.
"The suit aims to ban the prayerful land defenders from the area and force them to pay monetary damages," representatives of the group said in a press release. Lodge said he considers the suit against the protesters to be a SLAPP suit.
A SLAPP suit is designed to silence criticism, prevent negative publicity and limit free speech. The First Amendment protects free speech, along with freedom of the press and assembly, and the public's right to petition the government for a redress of grievances.
Lithium Nevada's lawsuit appears to be making claims around the actions the protesters were engaged in, said Patrick File, associate professor of media law at UNR's Reynolds School of Journalism.
"That's still speech. So, it still raises First Amendment concerns," he said.
File declined to say one way or another if he thought the suit qualified as a SLAPP.
There are no federal protections against SLAPPs, but more than 30 states have adopted anti-SLAPP statutes. Nevada is one of those states, "and it's a relatively strong one," File said. State statute NRS 41.635-670 allows defendants to file motions to dismiss while shifting the burden of paying back onto the party that filed the suit.
Most of Nevada's SLAPP cases have dealt with defamation, File said, such as the defamation lawsuit filed by Storey County brothel owner, county commissioner and businessman Lance Gilman against Sam Toll, an online journalist who reported Gilman was ineligible to serve as a county commissioner. 
The case bounced between district court and Nevada Supreme Court and was eventually dismissed in 2020. As part of the court proceedings, Toll's attorney filed a SLAPP back suit asking for additional compensatory damages for his client.
Or the case of Carl Lackey, the Nevada Department of Wildlife biologist who sued Lake Tahoe bear activists for mounting what he said was an effort to damage his reputation and employment. He sued the people who administer "NDoW Watch: Keeping them Transparent," a Facebook page that others used to comment on Lackey's bear management practices, for charges including defamation and emotional distress. Lackey ultimately lost and earlier this year was ordered to pay more than $150,000.
File says there are many directions the Thacker Pass suit can go.
"Usually, the reason parties settle is they see it's not worth their time and resources to pursue the issue further," he said. "Here, it feels like we have a couple parties that are dug in. That makes me reluctant to say 'Yeah, the parties are going to come an agreement relatively soon.'"
This story has been updated to remove outdated information from the Harvard University Digital Media Law Project. The Indy incorrectly stated that File agreed with the outdated information.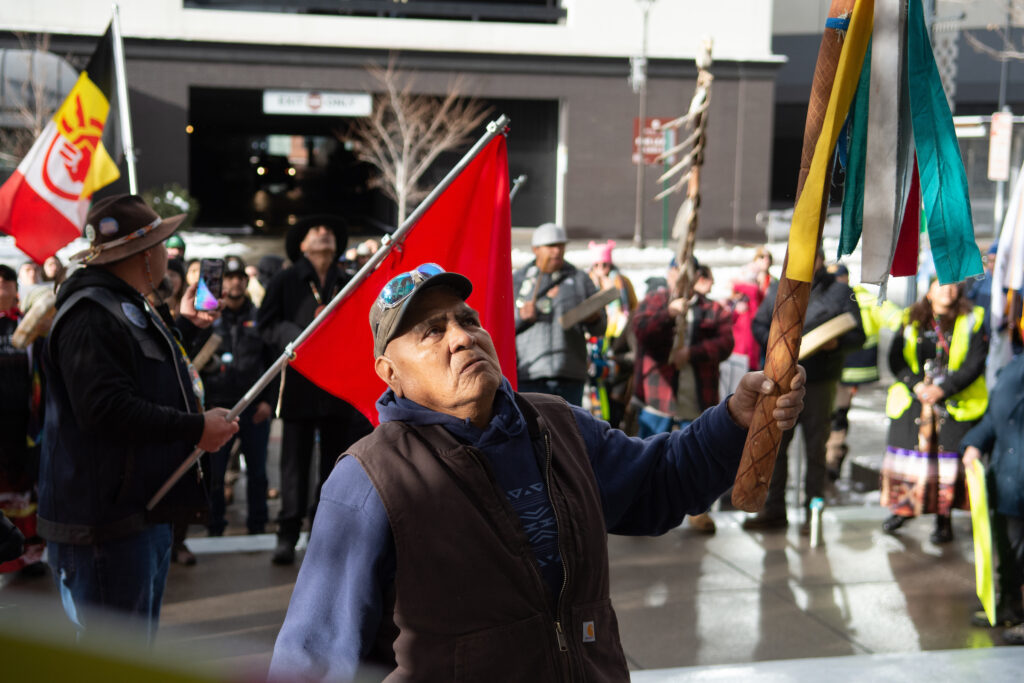 ---
Here's what else I'm watching this week:
Southern Nevada gaming companies are fired up over NV Energy's proposed natural disaster protection plan, claiming it unfairly burdens southern Nevada ratepayers such as themselves. The plan could raise rates slightly for both northern and southern Nevadans, but with more money redirected to northern Nevada, the companies claim. The Las Vegas Review-Journal's Sean Hemmersmeier has more.
Tourists left their mark on the Lake Tahoe Basin this 4th of July, abandoning more than 8,000 pounds of trash on Tahoe's beaches. Zephyr Shoals, on Tahoe's east shore, was one of the worst-hit areas, according to SFGate.
The endangered Moapa dace, a tiny fish found only in Southern Nevada, received a population boost after a first-of-its-kind successful project between multiple agencies to breed the fish in captivity culminated in the release of 18 fish at the Moapa Valley National Wildlife Refuge, the Review-Journal's Colton Lochhead reports.
Excellent reporting by High Country News and ProPublica looking at one tribe's fight to access its own water.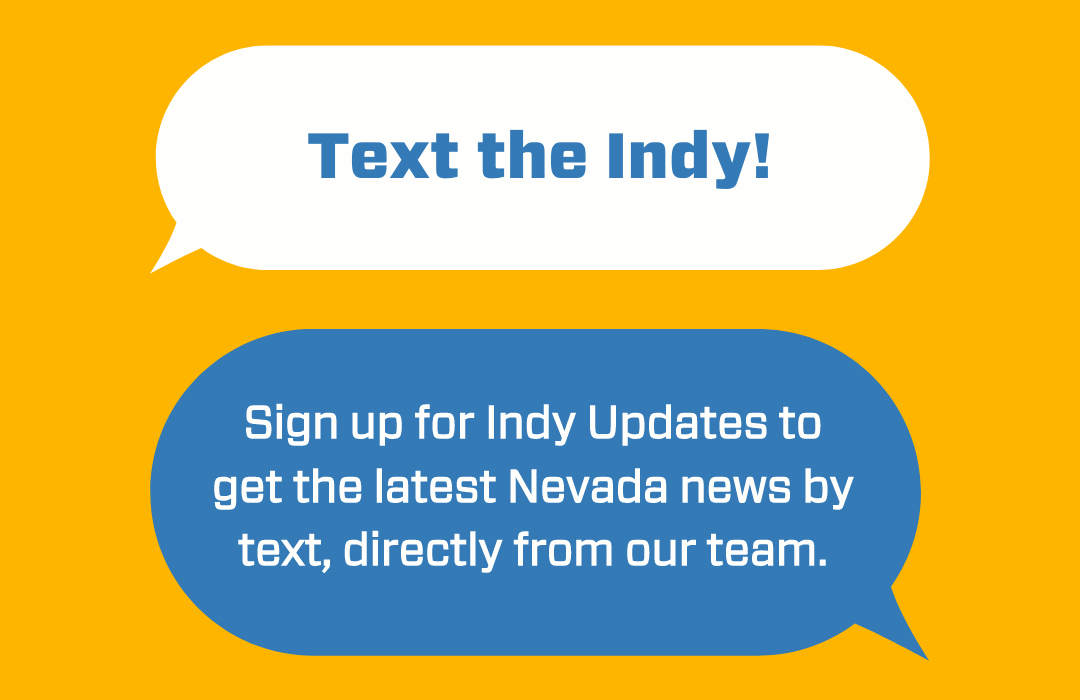 Featured Videos