From the Culinary Union to Desert National Wildlife Refuge, Buttigieg touts familiarity with Nevada on third trip in a month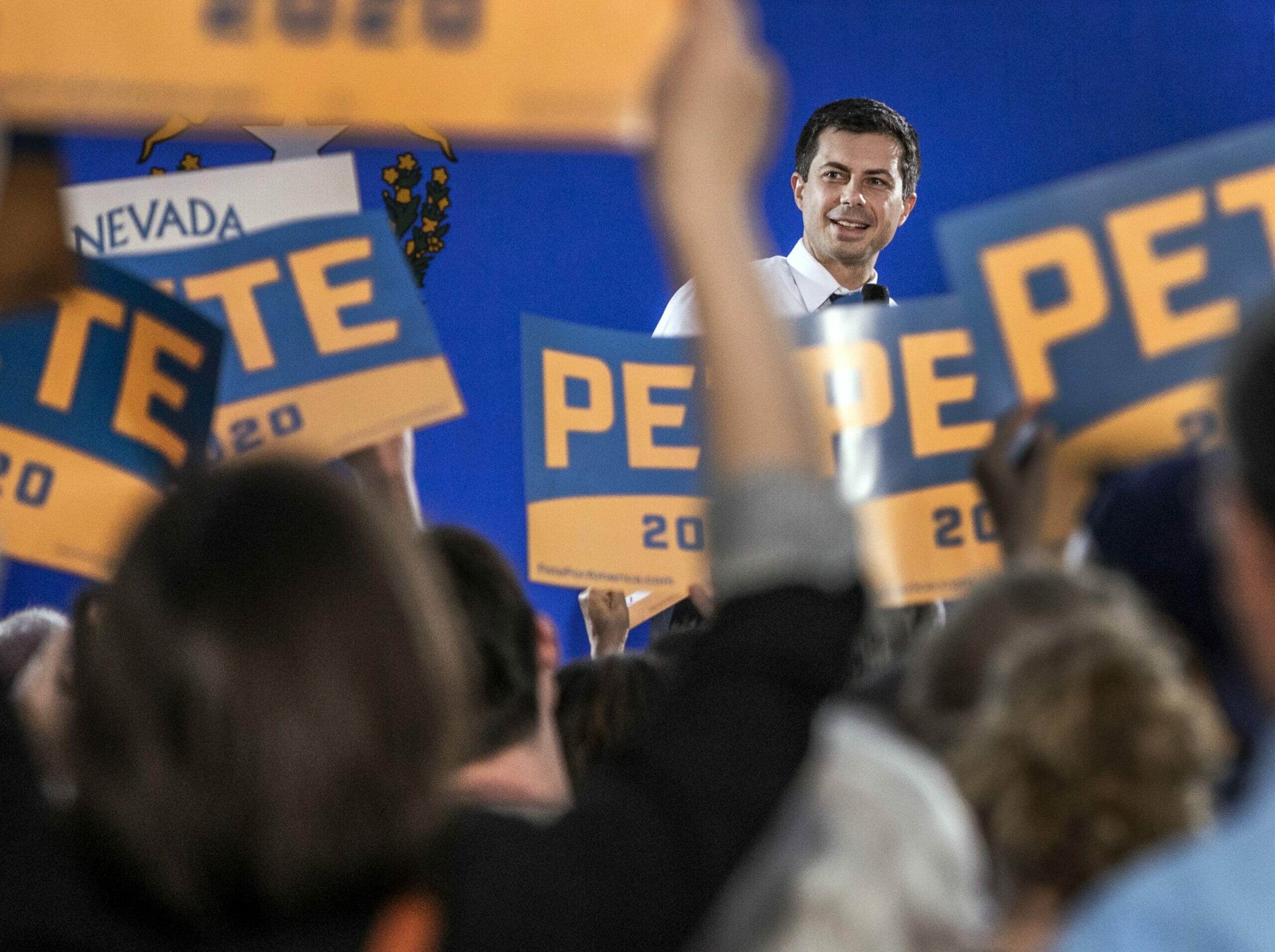 Democratic presidential hopeful Pete Buttigieg returned to the Silver State on Tuesday for the third time in a month, eager to show off his Nevada chops at a progressive fundraising dinner.
Buttigieg told the packed ballroom of lawmakers, activists and other progressives how he had walked through the streets of downtown Reno to better understand the state's affordable housing crisis, lauded the "family values" of the United Auto Workers members who he met with while picketing in Northern Nevada and name-dropped the politically powerful Culinary Union here when talking about the right to organize.
He explained how he, too, identifies with the state's unofficial motto "Battle Born" — after which the progressive group that hosted the dinner, Battle Born Progress, is named — because the city he is mayor of, South Bend, was incorporated during the Civil War, one year after Nevada joined the union.
"What an act of hope it must have been here for the residents of what would become this state to come together even as the rest of the union was being ripped apart," Buttigieg said.
He also decried the "images of hate" — a red swastika — spray painted on a predominantly black church on the Historic Westside last week, and promised to appoint an Interior secretary who "believes in protecting public lands, including the Desert National Wildlife Refuge," the largest wildlife refuge in the contiguous United States and which the military has sought to encroach into.
Buttigieg's speech received a warm reception from the crowd and revealed just how far the South Bend mayor has come since announcing his bid for president in January. His Nevada operation has gone from essentially nonexistent in June to 10 offices across the state with 35 staffers.
He has also been paying extra attention to the Silver State with his travel time in the last 30 days, doubling his total number of visits since launching his campaign.
At a rally in East Las Vegas, Buttigieg made a Nevada-specific pitch for why his health care proposal — nicknamed "Medicare for all who want it" — is a better solution than the Medicare for all solutions advocated by two of his more progressive opponents, Vermont Sen. Bernie Sanders and Massachusetts Sen. Elizabeth Warren.
"Now, I said Medicare for all who want it because if you like your private plan — I'm thinking for example about the Culinary workers who have negotiated and fought year after year for a good plan and earned it and it's part of your compensation — I'm not going to make you give it up," said Buttigieg, whose plan essentially creates a public option with what he has framed as a "glide path" toward Medicare for all. "We'll let you decide whether the plan we create is better or not. If it's better, everybody will want to."
Asked whether his health care plan would require raising taxes, Buttigieg said that only "the wealthiest Americans are going to be asked to pay more" and no one else.
"We don't have to do that," Buttigieg said, in yet another swipe at Medicare for all, which generally proposes eliminating premiums, deductibles, copays and coinsurance and raising taxes with the idea that, on balance, people will be paying less overall for their health care than they are today.
Asked after the speech by a reporter how he defines "wealthy," Buttigieg said it would be "certainly not what we would consider to be the middle class."
Buttigieg also weighed in on a Tuesday tweet from President Donald Trump that likened the impeachment inquiry against him to a "lynching," drawing a sharp rebuke from Democrats and even pushback from top congressional Republicans.
"For President Trump to compare a constitutional process of impeachment to the white supremacist murder of Americans is — there are no words for how wrong that is, and I don't believe that that comparison is ever even close to being appropriate categorically," Buttigieg said.
Asked whether it was also a mistake for former Vice President Joe Biden, another Democratic presidential hopeful, to describe impeachment proceedings against then-President Bill Clinton in 1998 as a "partisan lynching," Buttigieg said yes.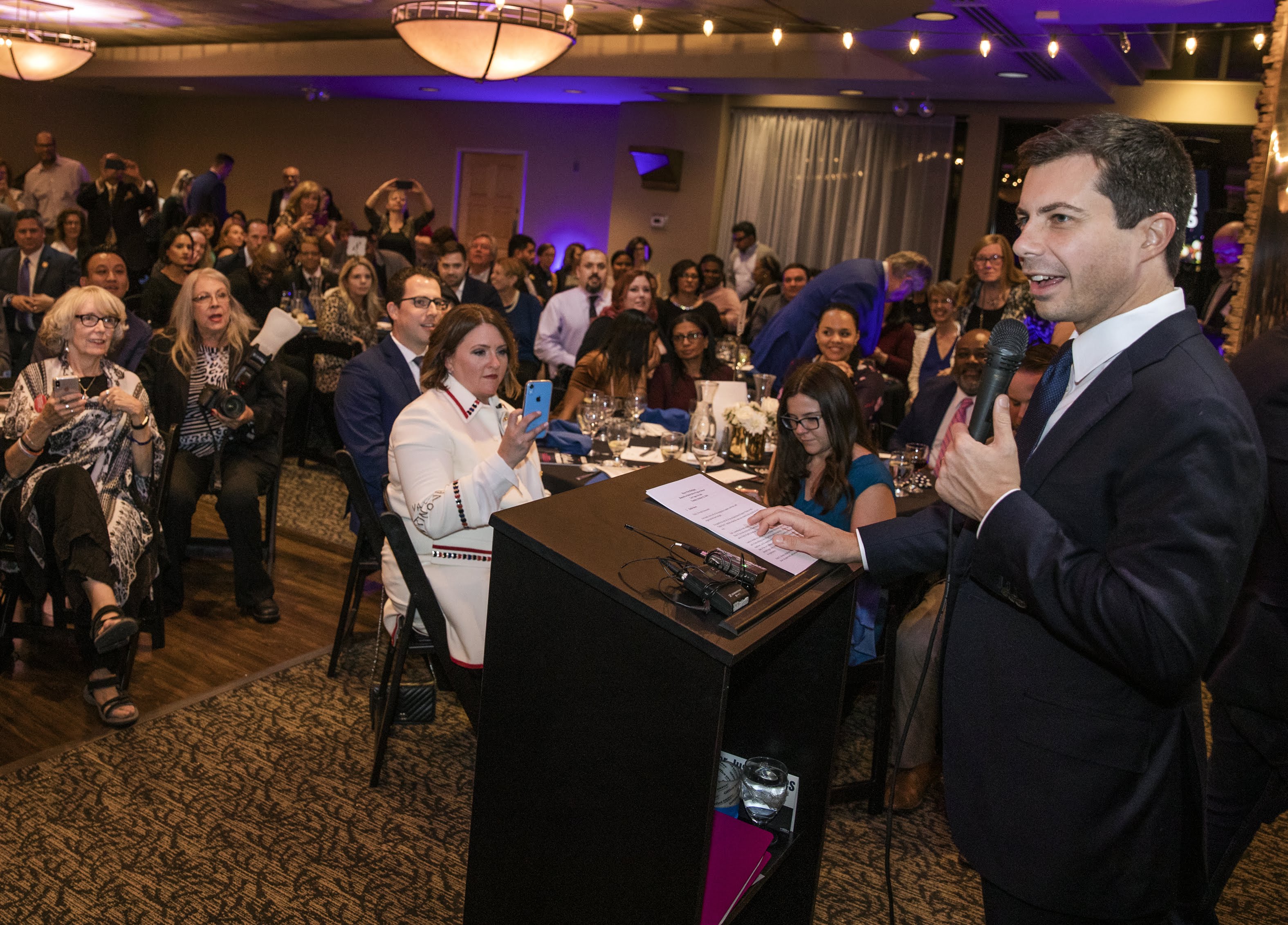 The Nevada Independent is raising $200,000 by Dec. 31 to support coverage of the 2024 election.
Tax-deductible donations from readers like you fund this critical work.
If you give today,your donation will be matched dollar-for-dollar.
Give + Get Matched
Featured Videos