Gaming Commission assesses Wynn Resorts a record-setting $20 million fine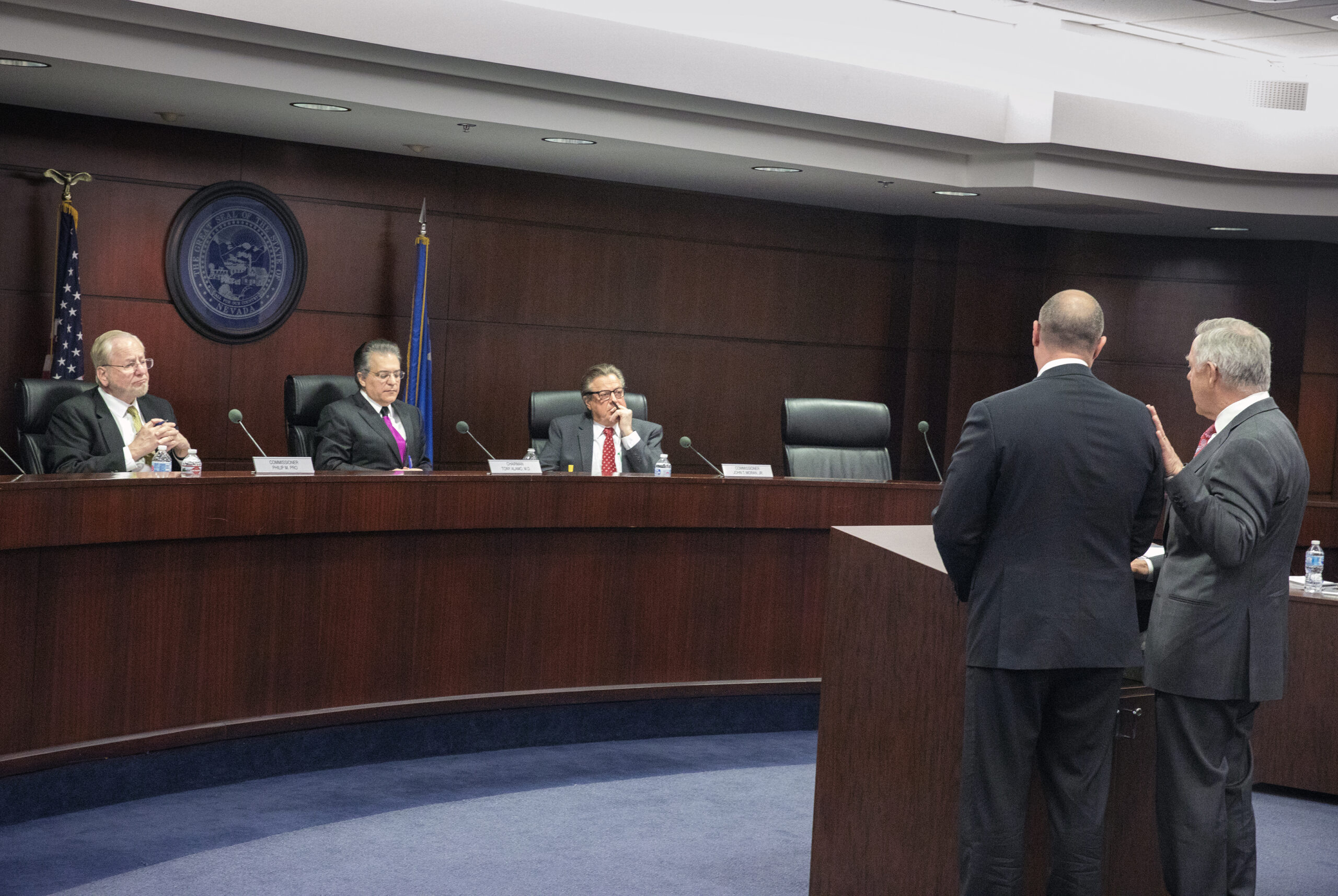 The Nevada Gaming Commission levied a record-setting $20 million fine against Wynn Resorts and settled a complaint Tuesday that stemmed from the company's failure to investigate sexual misconduct allegations against its former chairman and CEO Steve Wynn.
The fine, which the four commission members approved unanimously, marks the largest financial penalty ever doled out by the state's top gambling regulatory body. Commission Chairman Tony Alamo said the fine needed to be significant enough to send a message far and wide.
"It needs to be a fine that this state has never seen — a fine that sets precedence, makes it clear to all licenses that this culture cannot be tolerated," he said.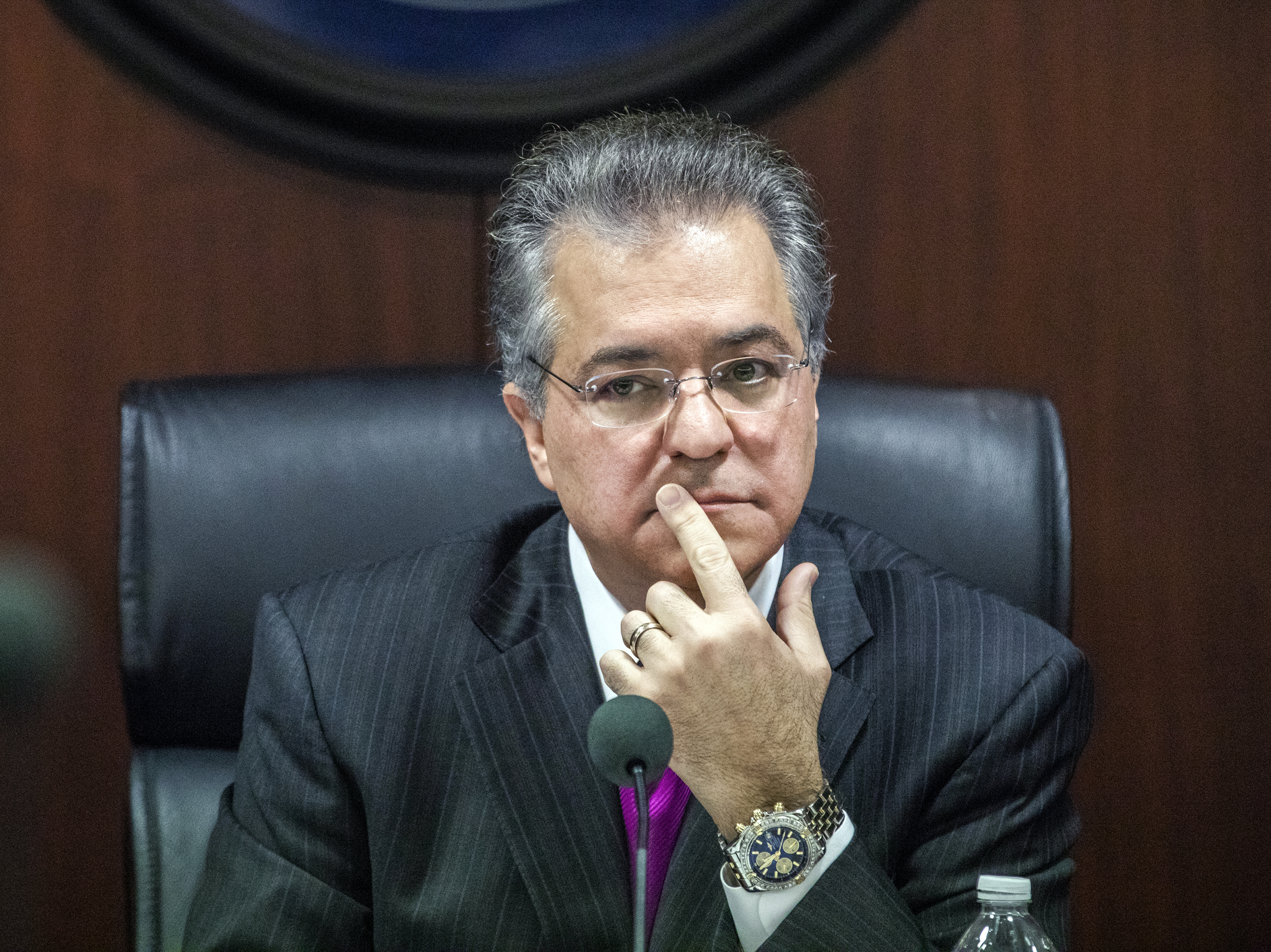 The complaint listed violations of Nevada Gaming Commission regulations over an 11-year period, during which company executives "failed to initiate and/or conduct an investigation" into sexual misconduct or harassment accusations against the casino mogul.
Wynn Resorts officials had agreed to a settle the complaint with the Nevada Gaming Control Board in January and let the Gaming Commission determine any financial penalties. In doing so, company officials admitted to the vast majority of allegations contained in the 22-page complaint. For instance, company officials acknowledged that at least four executives failed to investigate a salon worker's accusation that Wynn raped and impregnated her despite the casino magnate paying her a $7.5 million settlement.
Gaming commissioners referenced that settlement amount as they mulled an appropriate fine. The decided-upon $20 million figure is more than triple the previous highest financial penalty of $5.5 million, which was levied against CG Technology in 2014. That sanction was related to an illegal betting ring that involved a company executive.
The money collected from the fine will go to the state's general fund.
The steep fine Wynn Resorts received, however, represents a small slice of the company's profits. Wynn Resorts, which keeps its gaming license as part of the settlement, reported an adjusted net income of $699.5 million in 2018.
Wynn Resorts' President and CEO Matt Maddox and Board Chairman Philip Satre attended the meeting along with attorney Greg Brower, a former state senator and Department of Justice official, who represented the gaming company. All three declined to comment immediately after the meeting, but Wynn Resorts issued a statement Tuesday afternoon acknowledging the resolution of the complaint and the "refreshed culture" of the company.
"The completion of the review by Nevada regulators is an important step forward, and we deeply appreciate the trust and confidence they have placed in the new leadership of Wynn Resorts to 'grow and prosper,'" company officials wrote.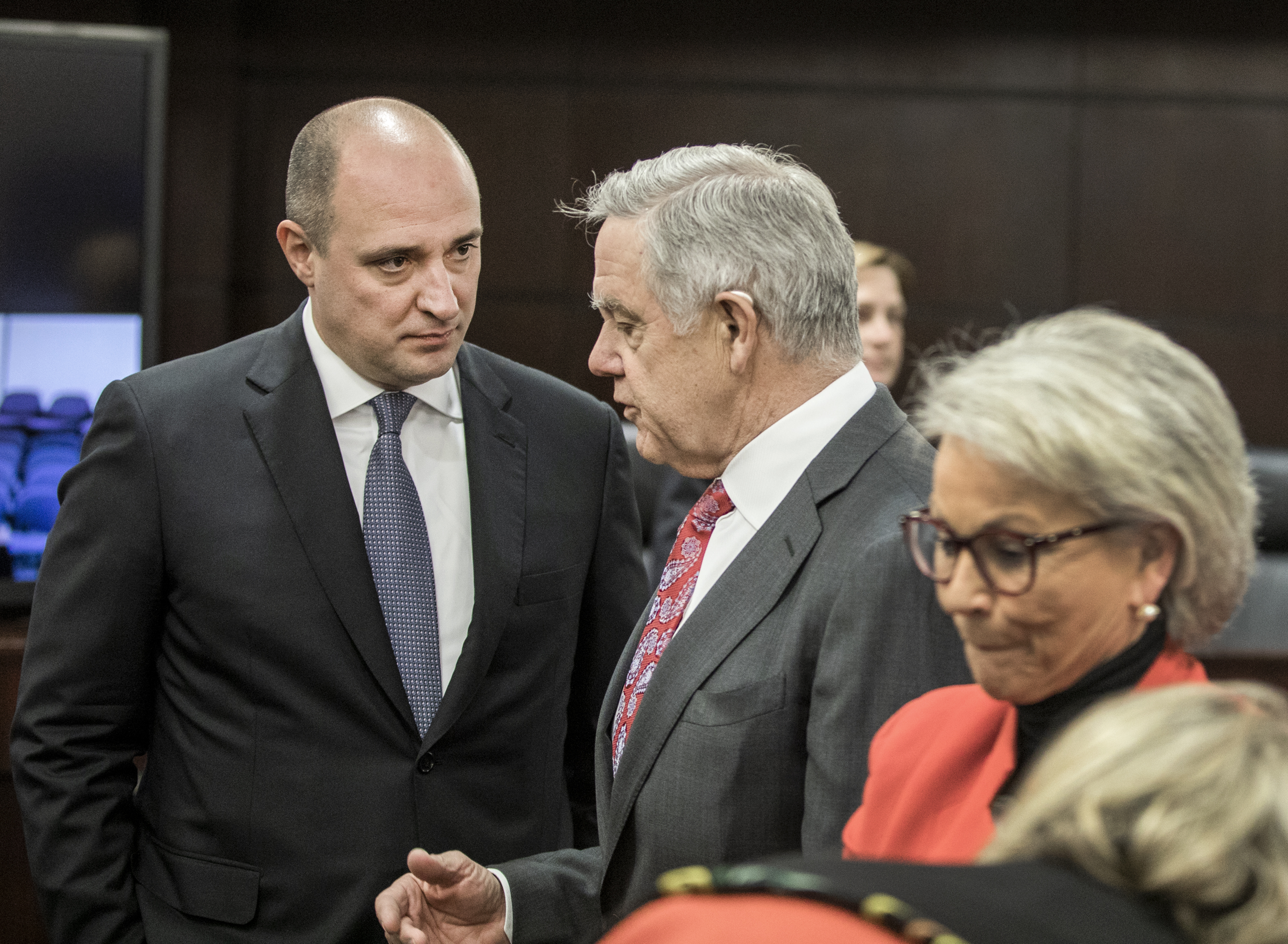 Numerous sexual misconduct and harassment allegations against Steve Wynn surfaced in January 2018 with the publication of a Wall Street Journal story. The company's namesake ultimately stepped down and sold his shares in the company.
But gaming commissioners argued the scandal — and inaction on behalf of company executives — left the industry with a black eye.
"By failing to investigate the many allegations that came to their attention over an 11-year period of time, the respondents allowed conduct and circumstances to occur that have tarnished the reputation of Nevada and gaming at a level not seen since organized crime was involved in the gaming industry," said John Michela, senior deputy attorney general who represented the Gaming Control Board.
Brower noted that none of the executives who allowed the allegations to go unreported or without investigation remain with the company. Instead, Brower described Wynn Resorts as a company that has undergone a dramatic cultural transformation in the past year that involves new leadership, training to prevent sexual harassment, a Women's Leadership Council and a paid parental leave program.
He said Wynn Resorts' response to the allegations should be considered a "gold standard" for how any business addresses a crisis.
"We are confident that you will do the right thing," Brower told the commissioners.
The gaming regulators were sympathetic to the company's efforts — to an extent. They lauded Wynn Resorts for its quick action to restore integrity to the company culture.
But the commissioners said they wouldn't be doing their jobs if they didn't reprimand Wynn Resorts in a manner that clearly shows such behavior won't be tolerated.
"We have a responsibility to promote public confidence and trust in the gaming industry," Gaming Commissioner Philip Pro said."And the only way that we can do that is to ensure that those who are granted the rare privilege of holding a non-restricted gaming license conduct themselves at the highest standard — not just following the letter of a law but the spirit of a law."
Gaming Commissioners John Moran and Deborah Fuetsch said they would have been open to a higher fine, but they agreed to Alamo's suggested $20 million.
Alamo warned Wynn Resorts to not repeat its prior mistakes. The outcome, he said, should serve as a cautionary tale for other gaming companies as well.
"I don't think you'll see this again," he said after the meeting.
This story was updated at 5:04 p.m. and 5:30 p.m. to include more information from the meeting.
Comment Policy (updated 4/20/2021): Please keep your comments civil. We reserve the right to delete comments or ban users who engage in personal attacks, use an excess of profanity, make verifiably false statements or are otherwise nasty. Comments that contain links must be approved by admin.