Gaming Control Board meeting will proceed this week with only two members, no new chair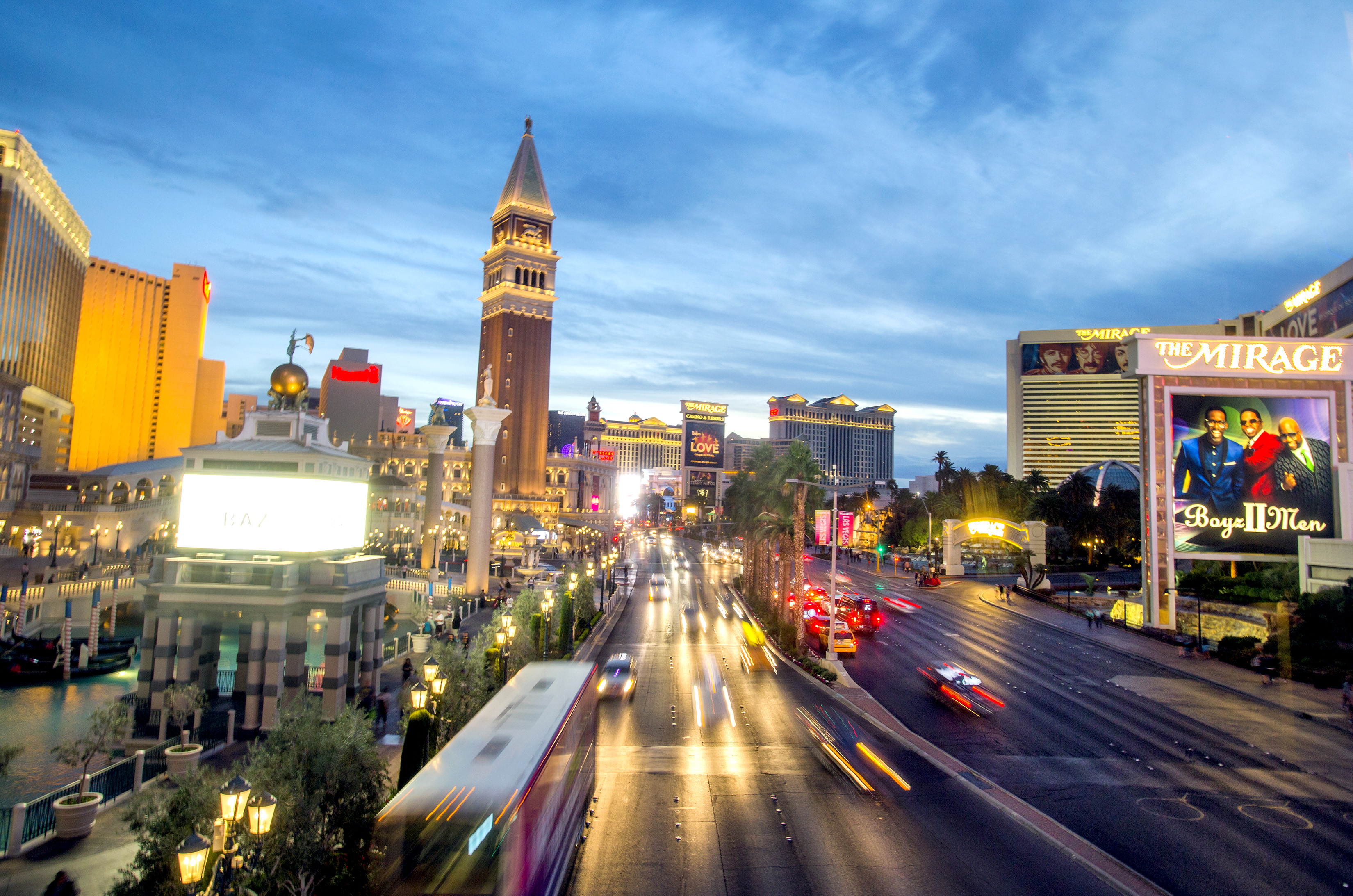 Nevada's gaming regulatory board will be without a chief when it gathers for its first meeting of the new year on Wednesday.
It's been almost a month since the Gaming Control Board's former chairman, A.G. Burnett, tendered his resignation and more than two weeks since his last day at the board, but Gov. Brian Sandoval has yet to appoint a replacement to what is typically a feather-in-your-cap post. The vacancy is less tantalizing than usual for those in the gaming industry because the appointee will serve out the last year of Burnett's term without any guarantee of reappointment by Sandoval's successor next year.
The two-day meeting of the board, which is the state's enforcement and investigative agency for gaming, will proceed as scheduled with the remaining two members, Shawn Reid and Terry Johnson, in attendance. Reid, who joined the board at the same time as Burnett in 2011, was designated acting chairman by Sandoval until the governor selects a formal replacement.
"Governor Sandoval is still considering candidates to serve as Gaming Control Board Chair and will make a decision in the near future," Sandoval spokeswoman Mari St. Martin said in a statement. "He has designated Shawn Reid as Interim Chairman so the board can continue performing the state's business."
It's not the first time the board has met with only two members in attendance. Burnett and Reid co-chaired an October 2012 meeting of the board after then-Chairman Mark Lipparelli resigned; a coin flip decided Reid would serve as acting chairman for the non-restricted agenda while Burnett would preside over the restricted agenda.
When a chair steps down, it's common for the governor to select one of the two remaining members of the board — often the senior member — to serve as chair and appoint a new individual to join the board as the third member. When Lipparelli resigned in 2012, Sandoval selected Burnett as chair and appointed Johnson to fill the third seat on the board about a month after his departure.
Reid acknowledged in an email that he was designated acting chair by Sandoval for the January meeting. It is unclear whether the governor has any plans to appoint him or Johnson as chair of the board. (Johnson didn't respond to an emailed request for comment.)
Though Burnett's departure was long in the making — the chairman told The Independent last month that he had decided in 2016 to leave the board at some point — finding a replacement is no simple task since whoever is selected will only serve out the last year of Burnett's term. With Sandoval term-limited, a new governor will be responsible for making appointments to Burnett's and Reid's seats in January 2019, and it is unlikely the incoming governor, whether Republican or Democrat, will simply reappoint Sandoval's pick.
And even if Sandoval did find someone acceptable to, say, likely Republican gubernatorial candidate Adam Laxalt — whom he hasn't endorsed and who is running on a platform to undo one of his signature policy achievements as governor — there's no guarantee that the Democratic nominee would be equally supportive.
In fact, the Legislature approved a fix in 2007 to close a loophole that allowed outgoing governors to appoint members to the board right before leaving office. Outgoing Gov. Kenny Guinn appointed his chief of staff, Keith Munro, to join the board on Dec. 31, 2006; when Gov. Jim Gibbons took office in January, he appointed Randy Sayre to the same seat. (Sayre eventually got the post after Munro took a job in the attorney general's office.)
That means whoever Sandoval chooses to join the board — whether or not he decides to make that person chair — will only have one year to get up to speed on the nuances of the Gaming Control Board before likely being replaced. To top it off, board members are subject to a one-year cooling off period precluding them from working in the gaming industry right after they leave the board.
Multiple gaming industry observers said it would make sense for Sandoval to pick someone who's already retired from the industry or close to retirement and less likely to care that it's a one-year appointment. They also said he might consider a female candidate, since Patricia Becker was the first and only woman appointed to the board in 1982.
In the meantime, this week's board meeting should proceed without too many hiccups, since most board decisions are unanimous. Any tie votes by the board would forward items onto the Nevada Gaming Commission, the part-time body responsible for acting on the recommendations of the board on licensing matters, with no recommendation.
Comment Policy (updated 4/20/2021): Please keep your comments civil. We reserve the right to delete comments or ban users who engage in personal attacks, use an excess of profanity, make verifiably false statements or are otherwise nasty. Comments that contain links must be approved by admin.